Homemade wonton wrappers are exceptional to make tasty & healthy wontons at home. Depending on whether you add eggs into the dough, you can make two types of wonton wrappers, with or without eggs for different styles of wontons.
Two different homemade wonton wrappers and when to use them:
Traditional Huai Yang style "big wonton" (Da Hun Tun 大馄饨) uses wrappers containing egg. It gives you that firm bite texture.
Huai Yang style "mini wonton" (Xiao Hun Tun 小馄饨) uses wrappers that do not contain eggs to achieve a softer and slippery kind of wonton. Cantonese or Sichuan style wontons, while bigger, is similar.
If you are more interested in homemade dumpling wrappers using a pasta machine, check out here.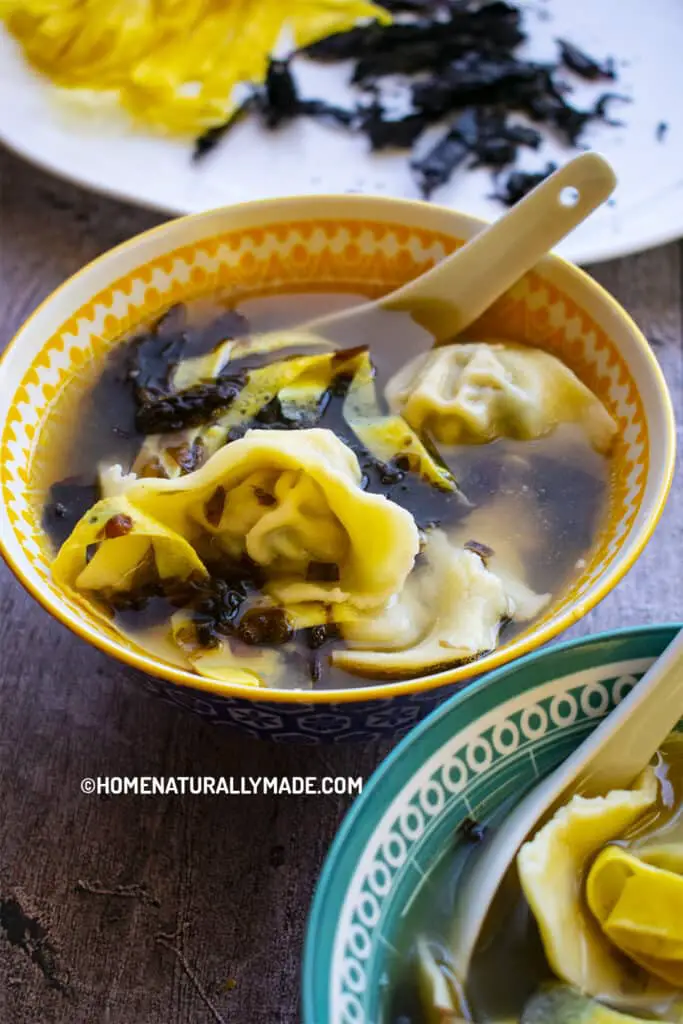 How to make Wonton Wrappers from scratch at home?
Homemade Wonton Wrappers Step 1: Make Thin Noodle Sheets
Let's use egg-flour wonton wraps as the example here.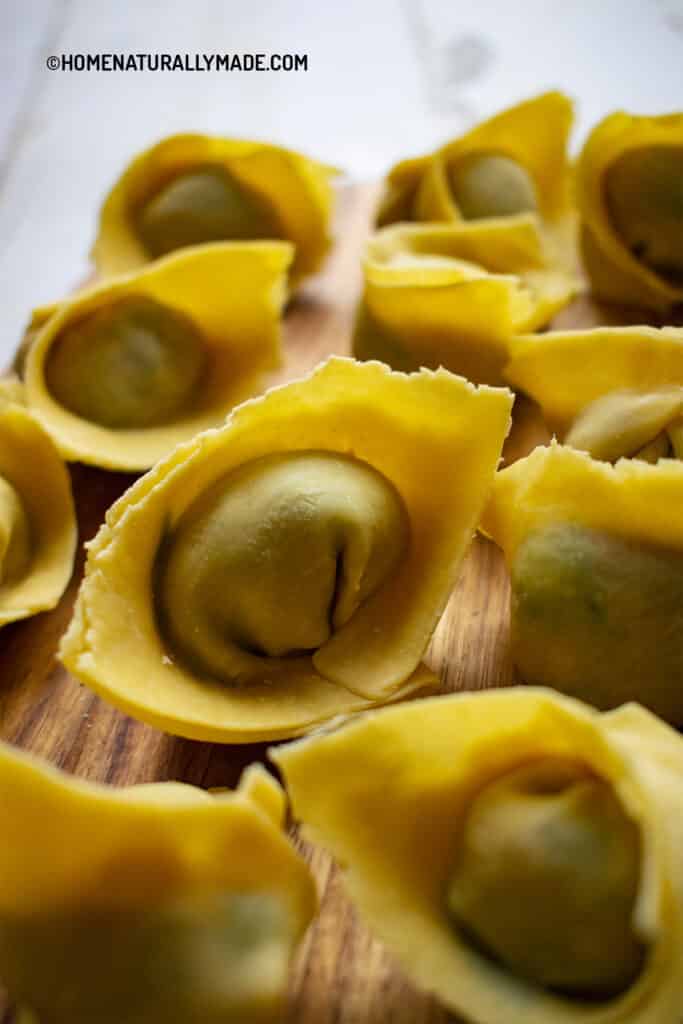 I use a Kitchenaid noodle attachment to roll the dough sheet.
When my husband bought this Kitchenaid stand mixer over 10 years ago, I secretly thought that was another tool we actually do not need. Yet I ended up using it several times a week, LOL.
Using various attachments, I use it to grind perfect pork for juicy & tasty wonton fillings and meatballs for delicious dishes such as Huai Yang style Lion's Head Soup or Braised Lion's Head.
I also use it to whip a tasty & healthy whipped cream.
I didn't even mention how easy it helps me to make all kinds of dough for breads.
OK, back to make wonton wrappers. Wonton wrappers use a much thinner sheet compared to noodles. For noodles, I typically roll the sheet to "setting 3 or 4" on the roller. My family prefers a firm bite type of noodles for Chow Mein or Yang Chun Noodle.
Follow the same steps shown in the "Homemade Egg Noodles" until you have the thick egg dough sheets. Organize the dough sheet in a rectangle and about 2.5 inches wide.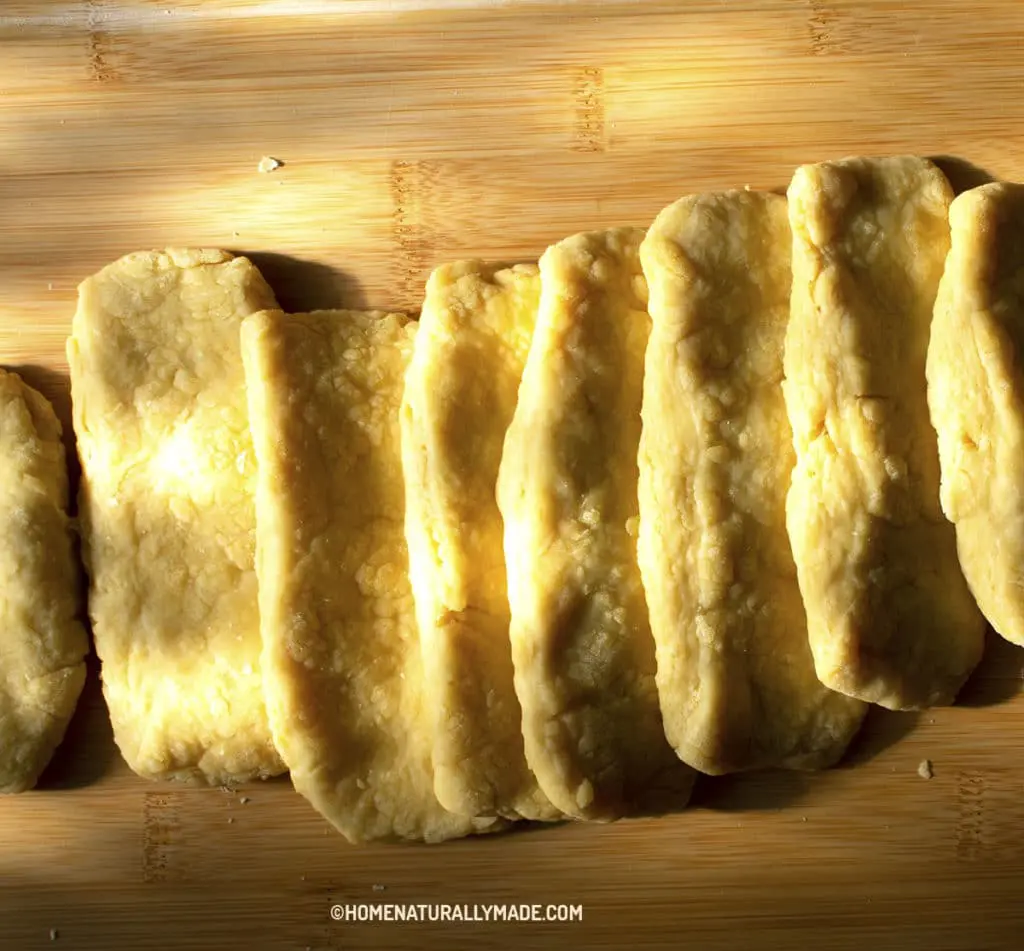 For Huai Yang style "big wontons", I recommend using "setting 5" or higher. The higher the number, the thinner the sheet gets.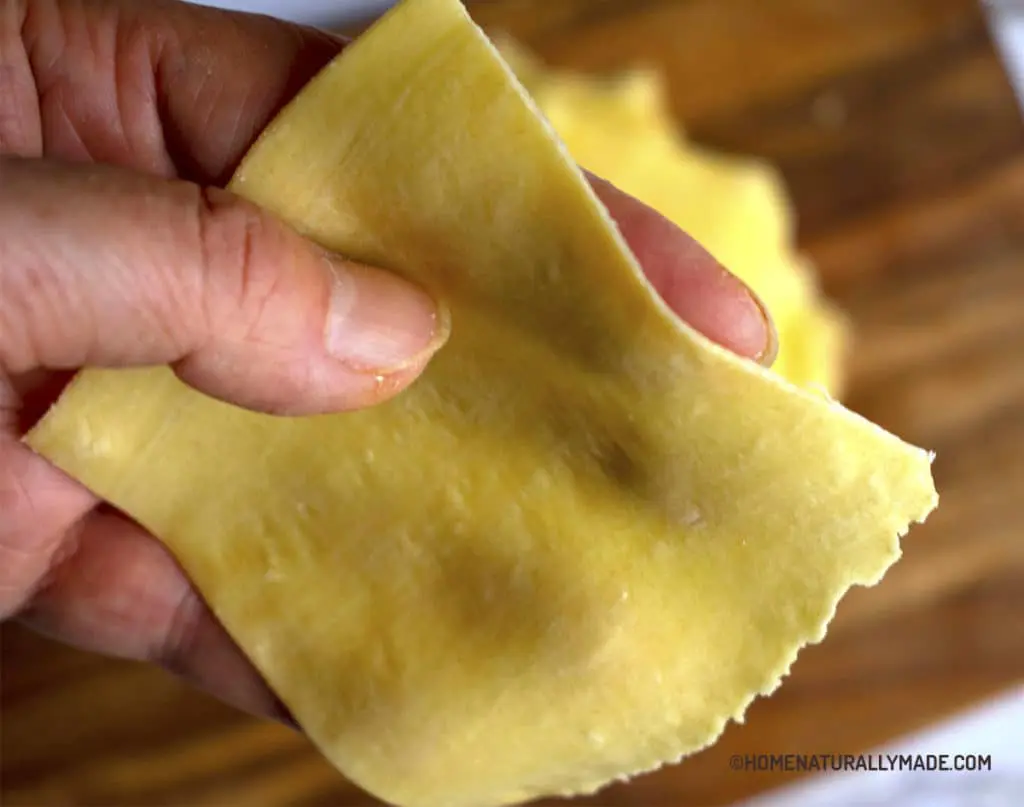 Feed the sheet through the roller multiple times starting from setting 1, and then 2, so on and forth until 5 or 6. As the roller flattens the sheet along the way, the width of the sheet gradually grows to about 3-inch wide.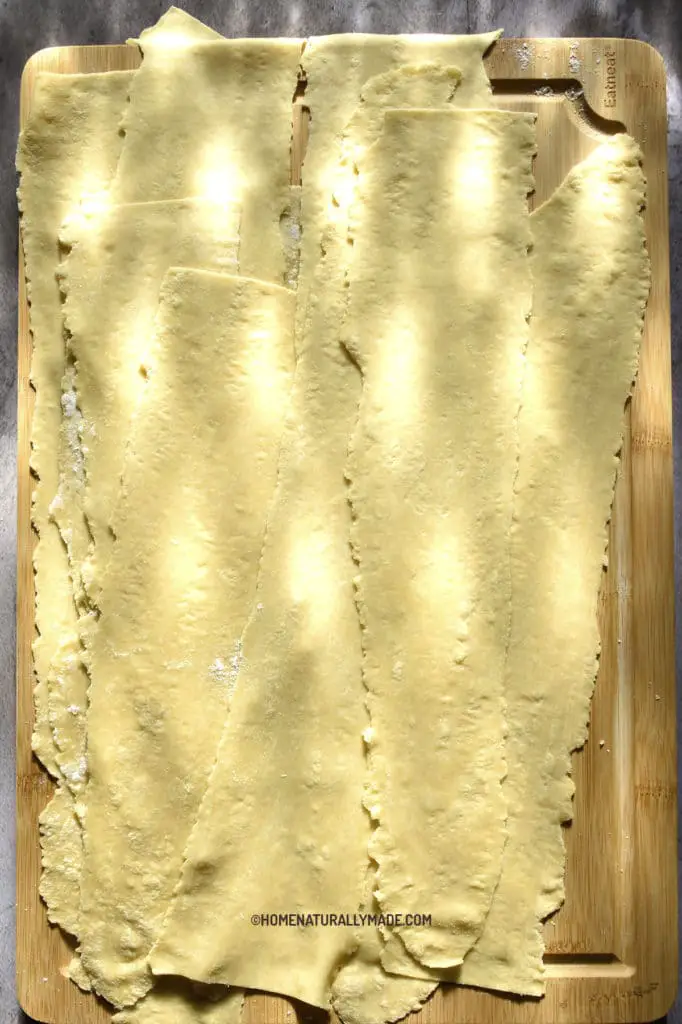 Step 2: Cut Thin Noodle Sheets into 3-inch x 3-inch Squares
Our goal is to make 3-inch x 3-inch square wonton wrappers. Once you have the thin dough sheet that is about 3-inch wide, trim both ends off.
Measure out and cut at 3-inch intervals using a dough cutter.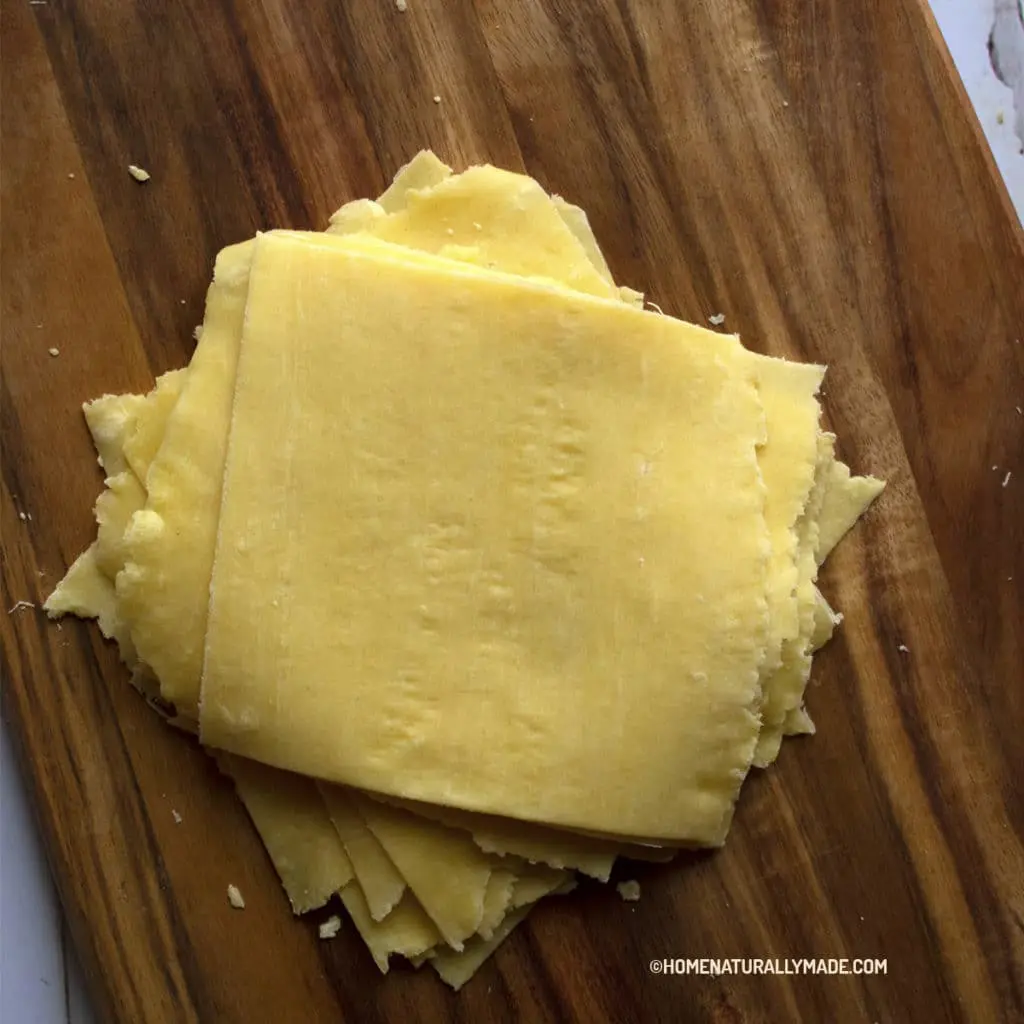 So what do you do with the ends of the dough sheets?
We can turn them into short noodles. Attach the Kitchenaid Stand Mixer with a noodle cutter and cut & turn them into short egg noodles. These should work out great for Chicken Noodle Soup.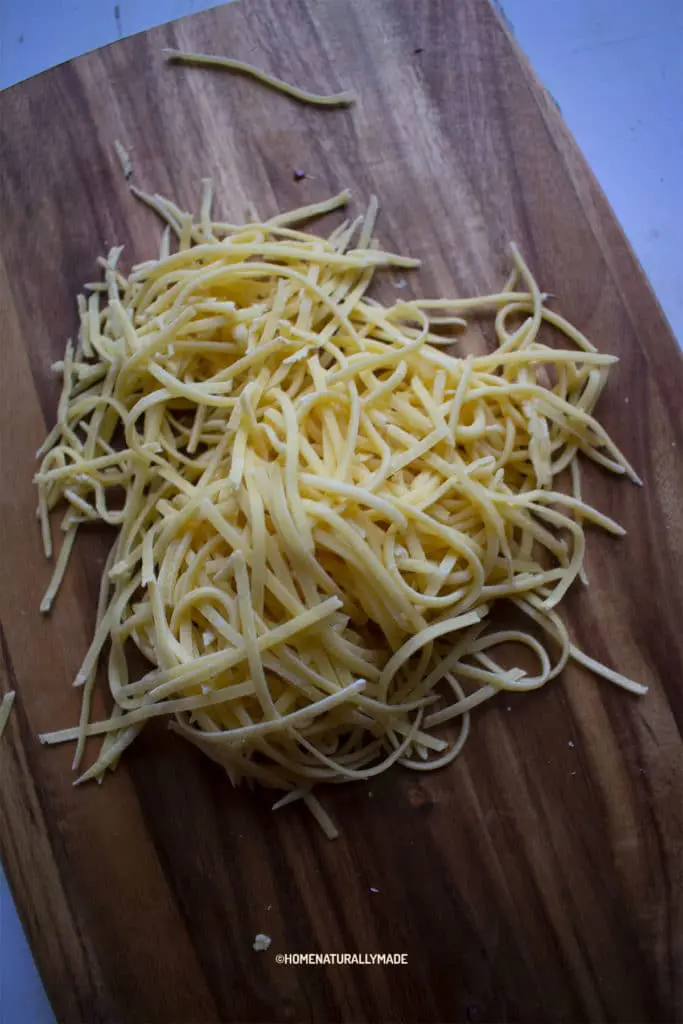 Potential Variations
If you prefer regular wonton wrappers without eggs, you can reference "Homemade Noodles" to make the flour dough instead of the egg-flour dough. You can then follow the same steps to make the dough sheets and cut them into 3-inch x 3-inch wonton wrappers.
Do you like wonton soup? Make sure you check out below:
Check out "Homemade Dumpling Wrappers" to make delicious and healthy dumplings at home.