Nanjing salted duck is one of the popular dishes in China's Yangtze River Delta area, home to Huai Yang cuisine. This recipe uses simple ingredients to make a heavenly delicious duck at home easily.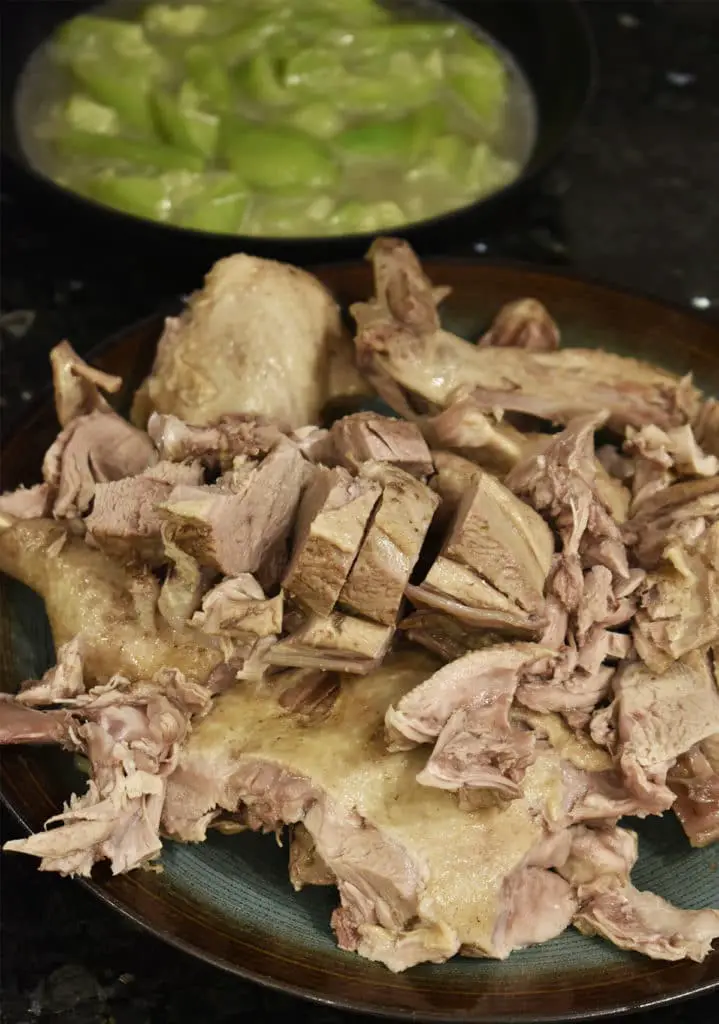 My childhood memory inspired me to make this tasty savory duck. Born and growing up in Suzhou, in the heart of the Yangtze River Delta area, duck is a quite common everyday dish.
What do you need to make Nanjing Salted Duck?
I am always fond of this naturally delicious duck dish. With this recipe, you can make this flavorful appetizing duck at home with ease. All you need is:
Nanjing Salted Duck is healthy & delicious
Duck is delicious and nutritious. Traditional Chinese Medicine theory favors duck over chicken because of its neutral to mild temperament.
Per Yin-Yang philosophy, all living things including human bodies have their inherent temperament either: Yin, i.e. cool or Yang, i.e. warm, and something in between or neutral. A neutral state is the ultimate desirable balanced state we are trying to accomplish for a healthy body.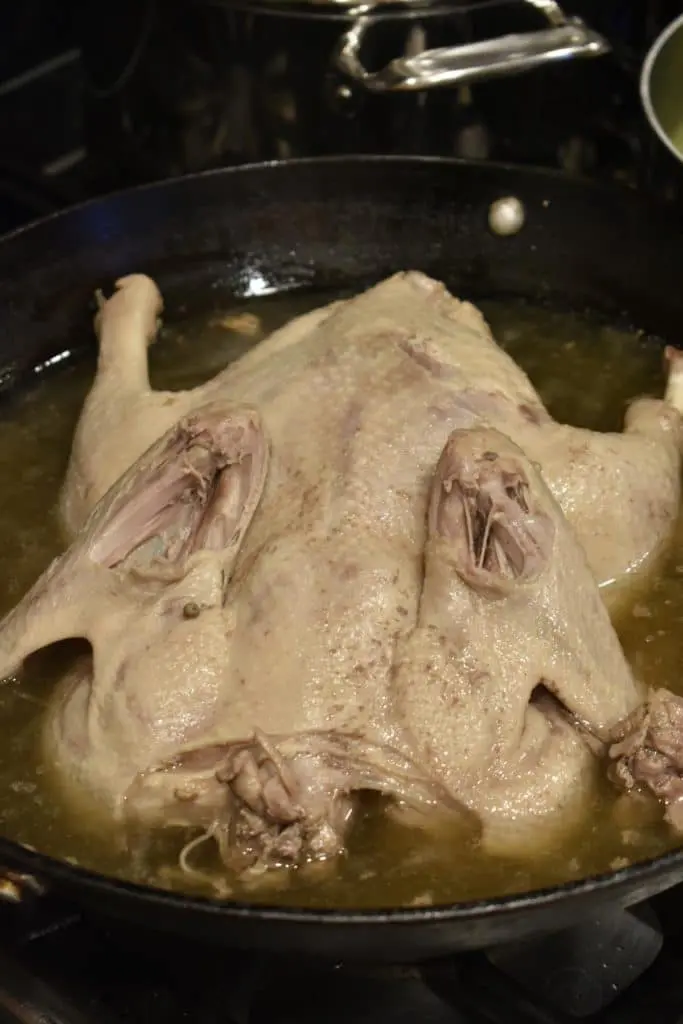 The food we eat and the drinks we take play an important role to influence our body's temperament. Traditional Chinese Medicine or herbs, if I dare to explain this complex topic extremely simplistically, are aiming to compensate the excess of either Yin or Yang to reach a more balanced state.
Therefore, food that has a neutral, mild temperament is golden because it is suitable for all body types and all seasons regardless of whether it is hot & humid summer or cold & dry winter. You can enjoy these types of food anytime without introducing imbalances into our body systems.
OK, enough for the Traditional Chinese Medicine Philosophy. How about some scientific facts? The below three facts about duck make it a wonderful choice of Paleo diet:
Duck is an incredible source of selenium and zinc, both of which help boost metabolism.
It also contains a higher amount of iron compared to other poultry.
It has better quality fat. Read more here if you want to dive deep into different fats and what they do to our bodies.
Did I mention this duck tastes refreshing, this is because most of the duck oil goes into the water during the slow simmering process? This makes this duck dish super healthy too.
So how to cook Nanjing Salted Duck like a pro?
Step 1. Pick a duck at the grocery store, de-thaw, clean and prepare for cooking
If you buy a frozen whole duck, please keep it in a sealed bag or container and leave it in the refrigerator for two days to allow it to de-thaw slowly & thoroughly. After that, wash and rinse the duck well, trim the extra skin and parts, and cut open the duck rib cage area. Now you are ready to cook the duck.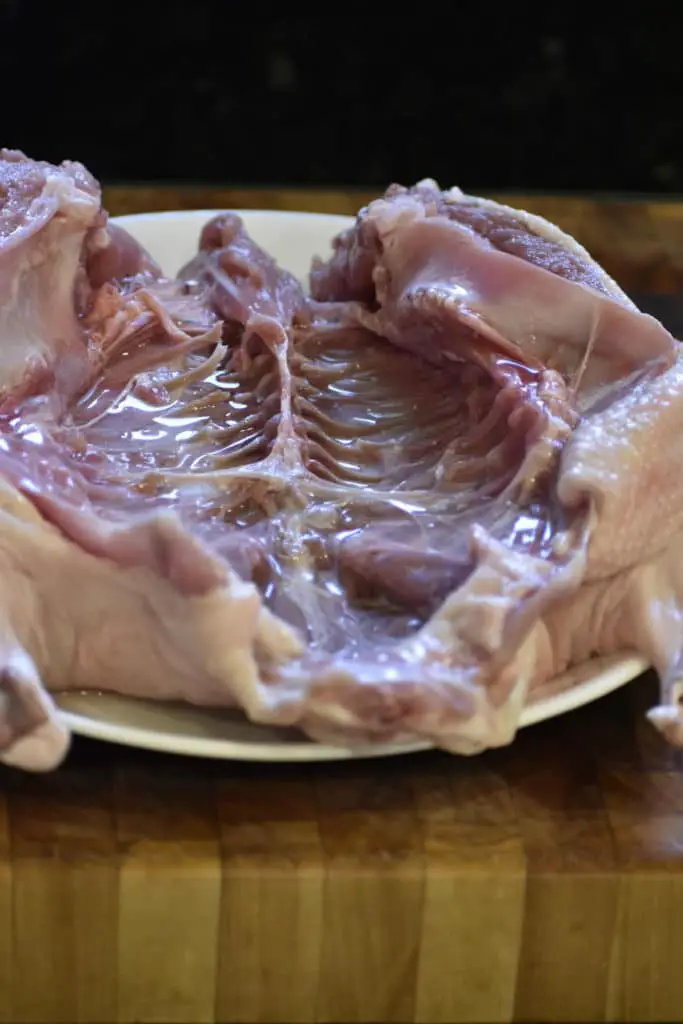 Step 2. Prepare wok with water and seasonings, and bring it to a boil
Fill the wok about 40% full of water, then add ginger, green onion, star anise, bay leaves, cinnamon, and black and white pepper. Then, turn on the heat to high and cook to boiling point. Once it reaches the boiling point, turn the heat to simmer.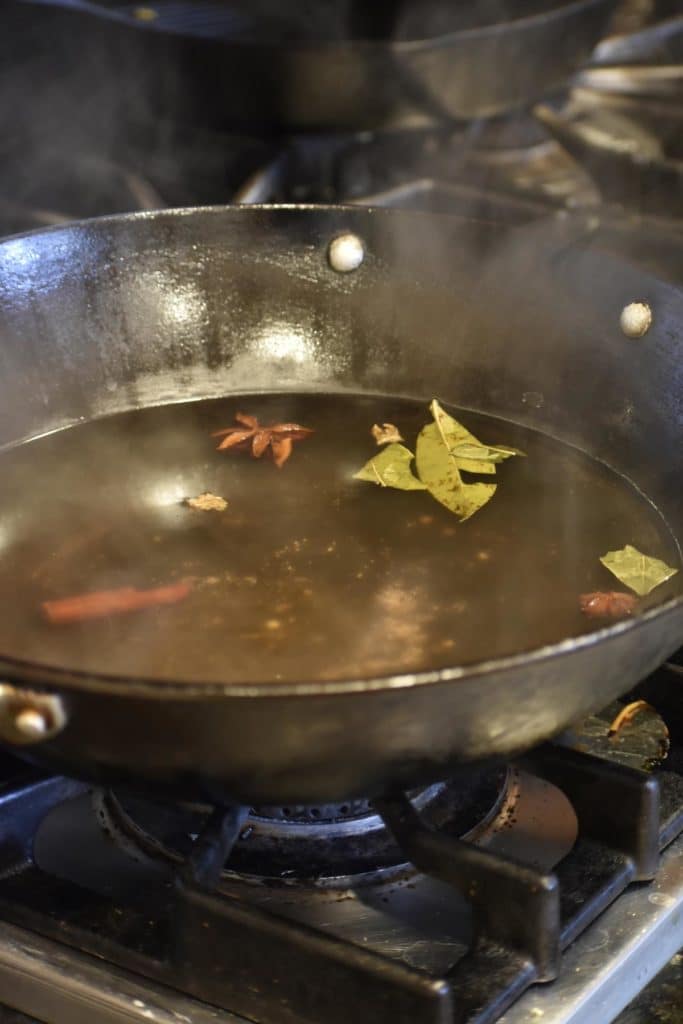 Step 3. Add duck into the wok, slow cook for 1.5 hours
Now add the duck carefully into the hot wok, breast side up. Add soy sauce, cooking wine and vinegar into the open rib cage area.
Cover the wok with a lid and let it simmer for 30 minutes.
After 30 minutes, carefully turn or flip the duck upside down, now the duck's back facing up and let it simmer for another 30 minutes.
Repeat the turn or flip and simmer for 30 minutes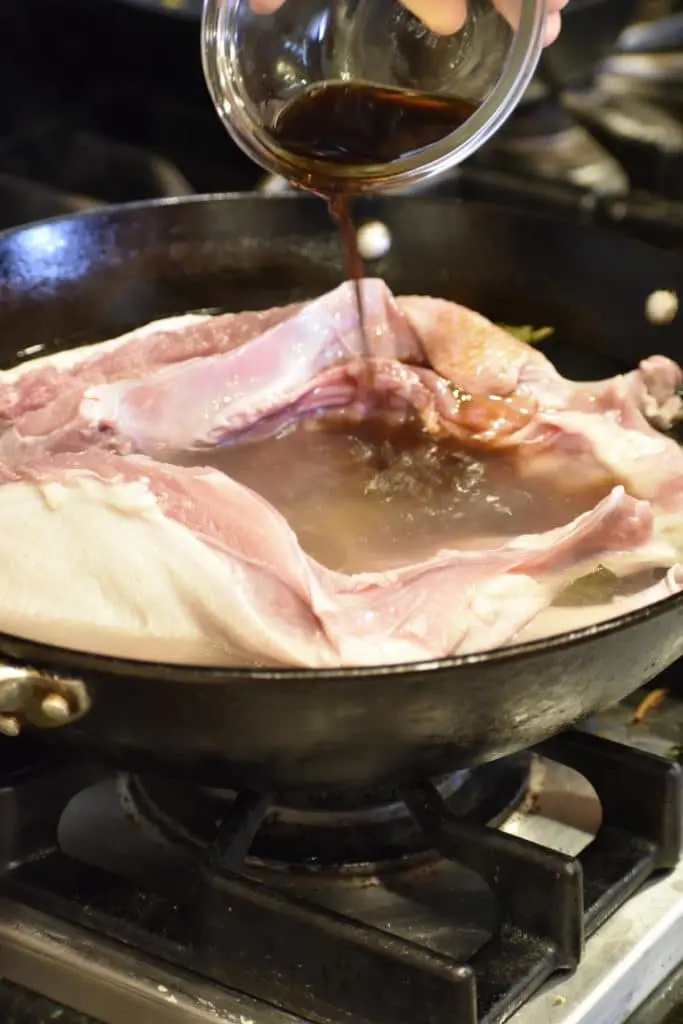 Step 4. All done! Remove the duck out of the wok, let it cool on a plate.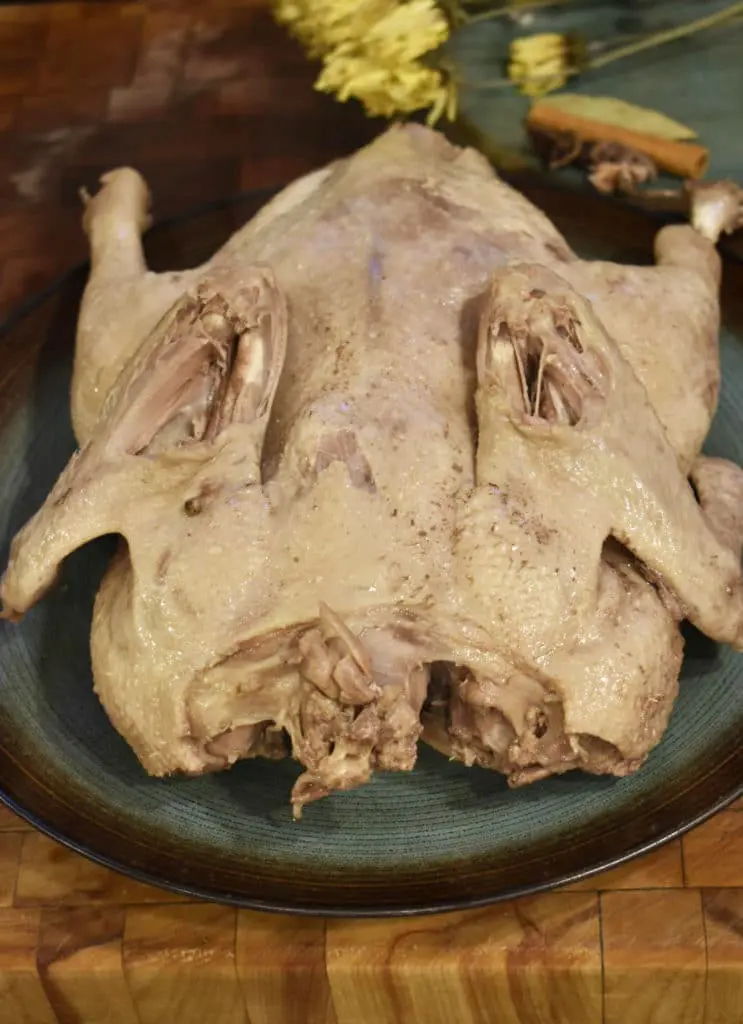 So how to serve this whole duck? Same way as you would serve a whole roasted chicken. I use a cleaver to chop off wings and legs first. Then I separate breasts and use a cleaver to cut the breasts into bite-size chunks.
Tips:
Save the juice left in the wok. They are the perfect broth for a noodle soup. Use the duck juice and water in equal portions for a soup base.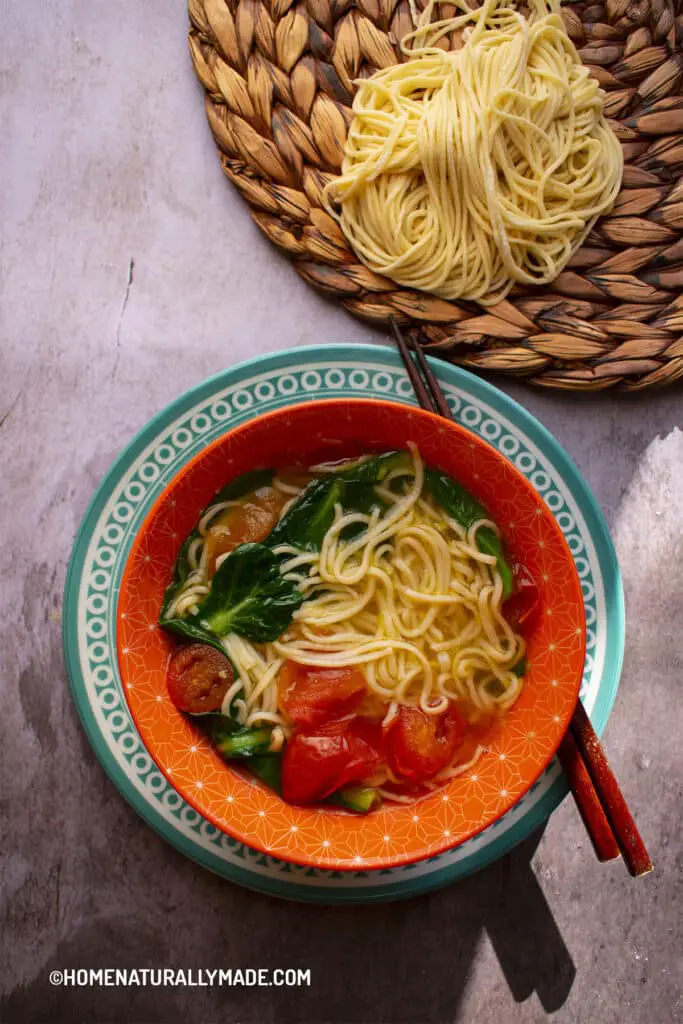 You can also use the super delicious duck broth to make a boiled vegetable in broth dish such as Cauliflower with Black Fungus.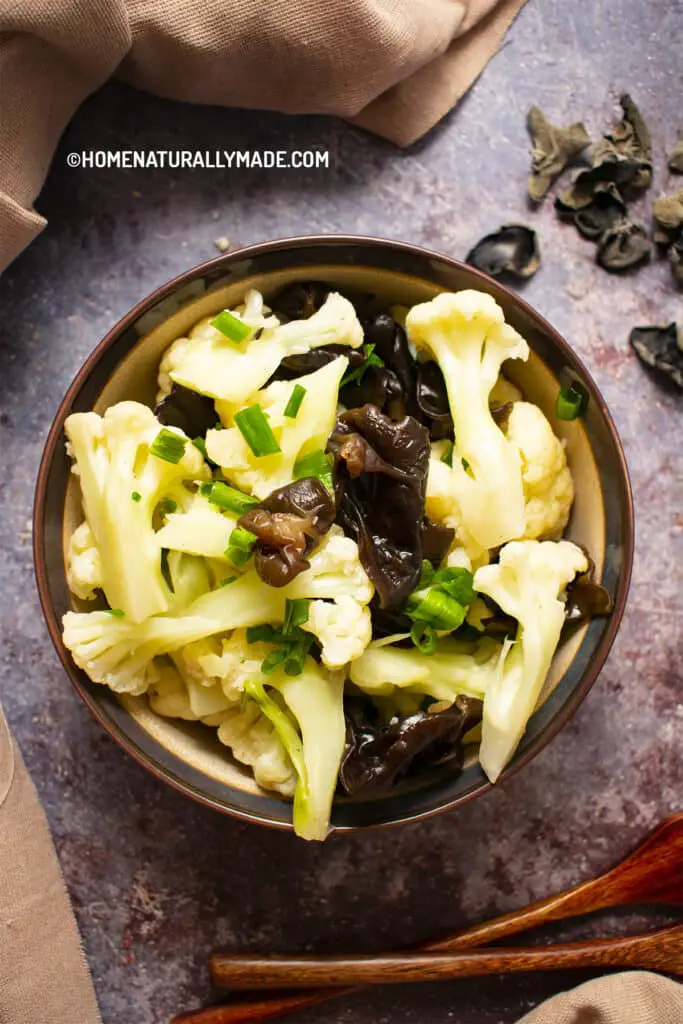 Like ducks? Make sure you check out another delicious duck dish, Braised Duck (Jiang Ya 酱鸭).
Like Huai Yang cuisine? Make sure you check out below: