Pumpkin Puree featuring steamed pumpkins is so easy, healthy, tasty, and versatile. You can use this for soup, baking, and making all kinds of food asking for pureed pumpkin or mashed pumpkin.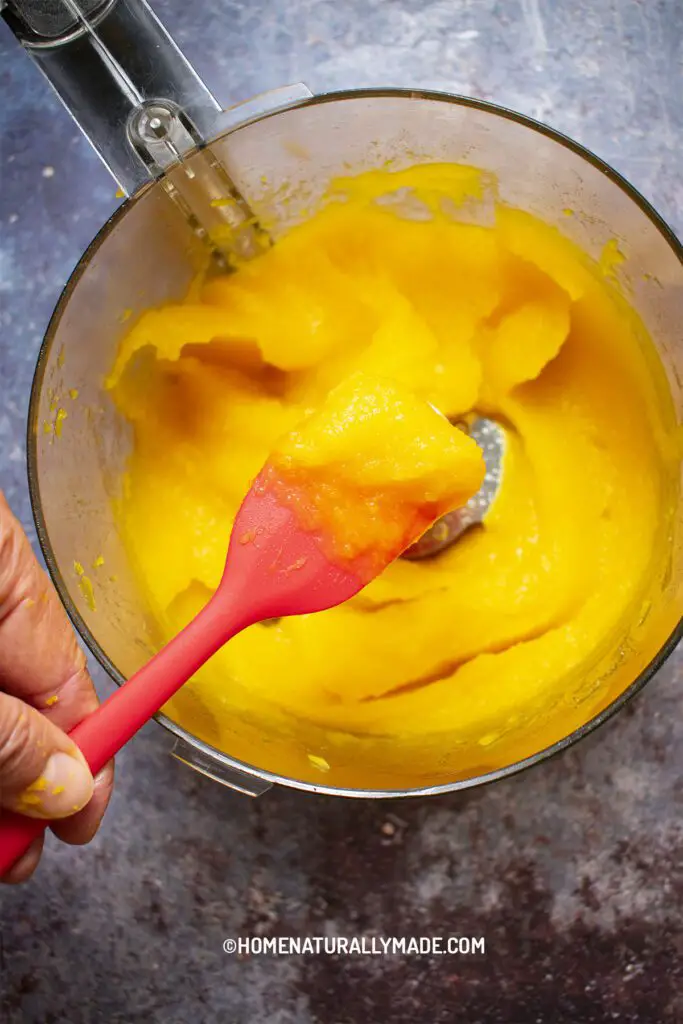 How to make Pumpkin Puree easy, tasty, and healthy?
Tip No.1 is to prepare the pumpkin and cut it into manageable chunks
Wash and rinse the pumpkin and cut it open. Remove the seeds and scrape clean the inside of the pumpkin. Then cut it into long strips and then across into small manageable chunks. It is easier to cut across the pumpkin when you stand the pumpkin up.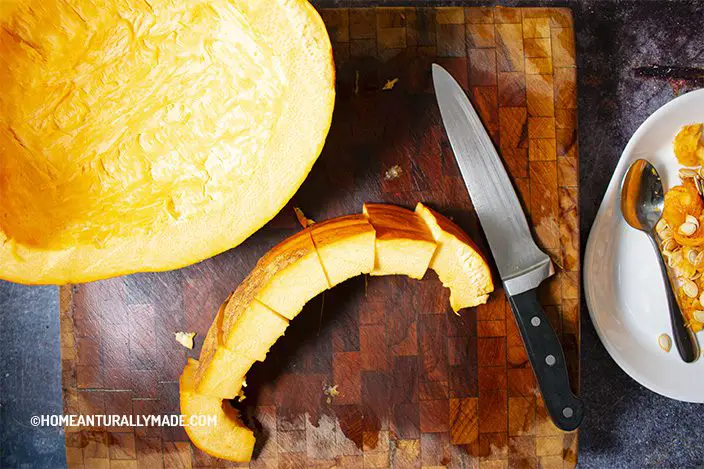 Tip No.2 is to use a set of stacked bamboo steamers in conjunction with a cast iron work for steaming pumpkins
This set of 2x 12-inch bamboo steamers is perfect for steaming pumpkins. As a matter of fact, I use it for steaming buns and rice cakes. I also use it to steam all-purpose flour and turn it into homemade cake flour.
It is spacious and with plenty of gaps between bamboo stakes which allows ample steam to circulate to cook the food faster. The bamboo aroma is a plus too.
Lay the pumpkin chunks facing up in the steamer.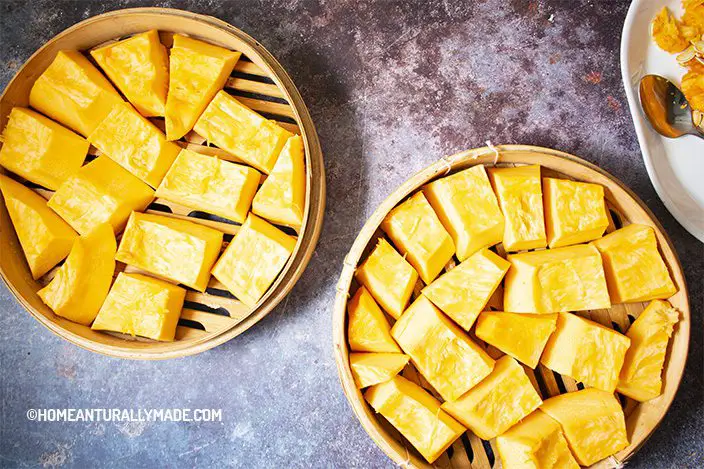 As for the pot, a 14-inch wok is perfect to pair with this 12-inch bamboo steamer set. Add 6 cups of water to the wok, add a lid and bring it to a boil. Then add the 2 steamers with pumpkin and steam for 20 mintues.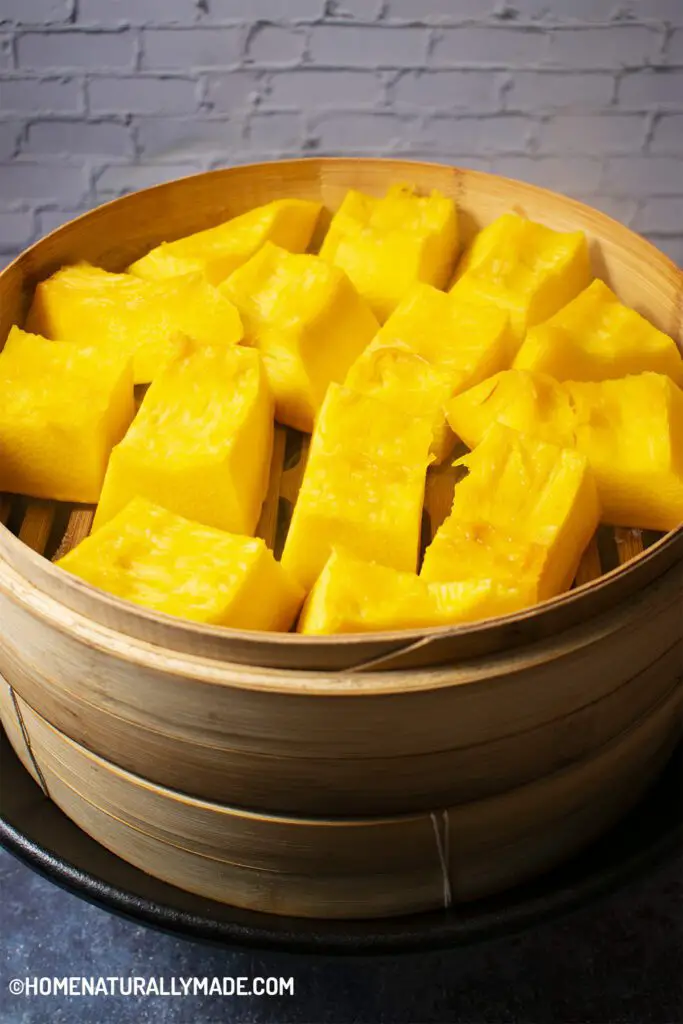 Tip No.3 is to use a food processor to blend the steamed pumpkin into Pumkin Puree
Remove the pumpkin skin either by slicing or scooping the skin off, cut the steamed pumpkin into smaller pieces, add to a food processor, and blend into a smooth paste. Fill the food processor up to the mid-point. Do not over-fill the food processor.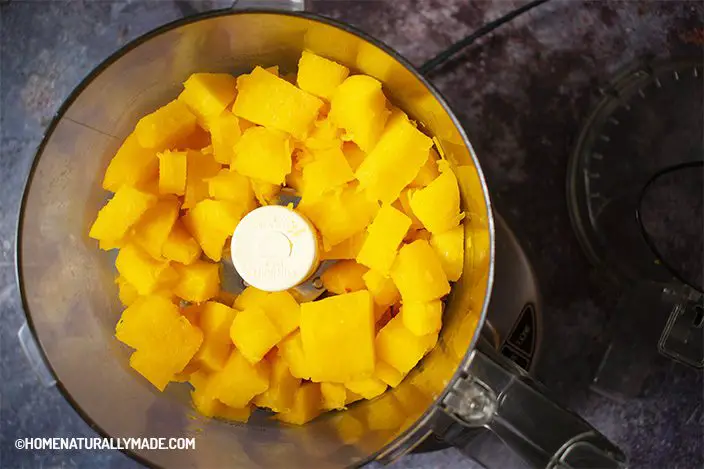 This is an extremely versatile pumpkin puree. You can use it for making any food calling for pumpkin puree, including pumpkin soup. This pumpkin mash is also freezer friendly too.