Steaming all-purpose flour for 10 minutes and turning them into homemade cake flour is an old-fashioned trick. Cooks in China used this method all the time during old days when resources were not abundant, therefore cake flour is not readily available on the market. It is plain & simple, and works like a charm. Nowadays, I have found my favorite organic all-purpose flour. I use it to make my homemade organic cake flour for cakes and pastries.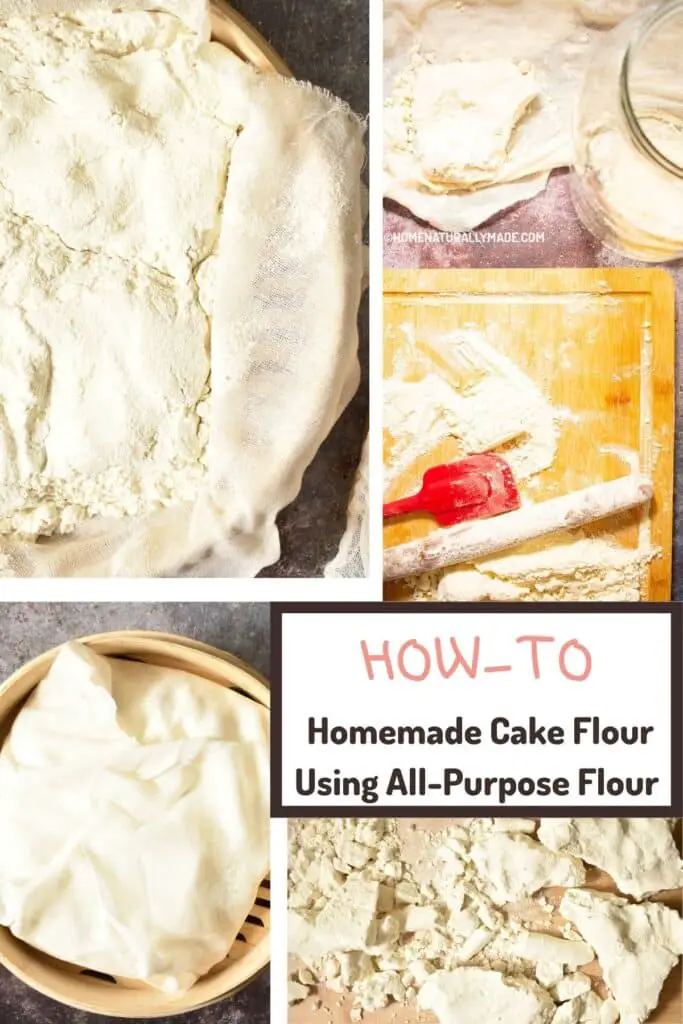 How to make Cake Flour at home using all-purpose flour quick and easy?
Step 1 is to steam the flour using bamboo steamers wrapped in cheesecloth for 10 minutes for homemade cake flour
Layer the bamboo steamer with double layered cheesecloth, organic preferred, add your favorite organic all-purpose flour. Cut the cheesecloth big enough so that you can wrap the flour over like a burrito.
I use a set of 12-inch bamboo steamer which consists of two steamers that can be stacked together like a tower.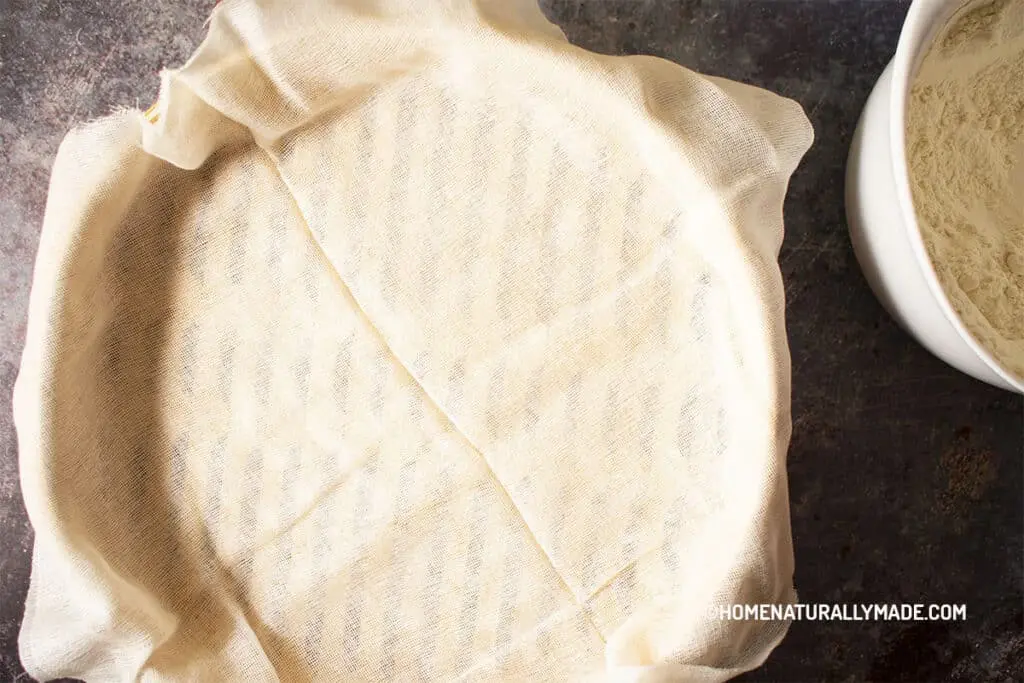 So why bamboo steamer, why cheesecloth and why wrap & cover the flour up during the steaming? The bamboo steamer and organic cheesecloth together provides ample airflow to let the hot steam circulate thoroughly within the flour to cook the protein inside the flour.
We wrap and cover the flour with cheesecloth during the steaming so that the condensation water doesn't drip into the flour.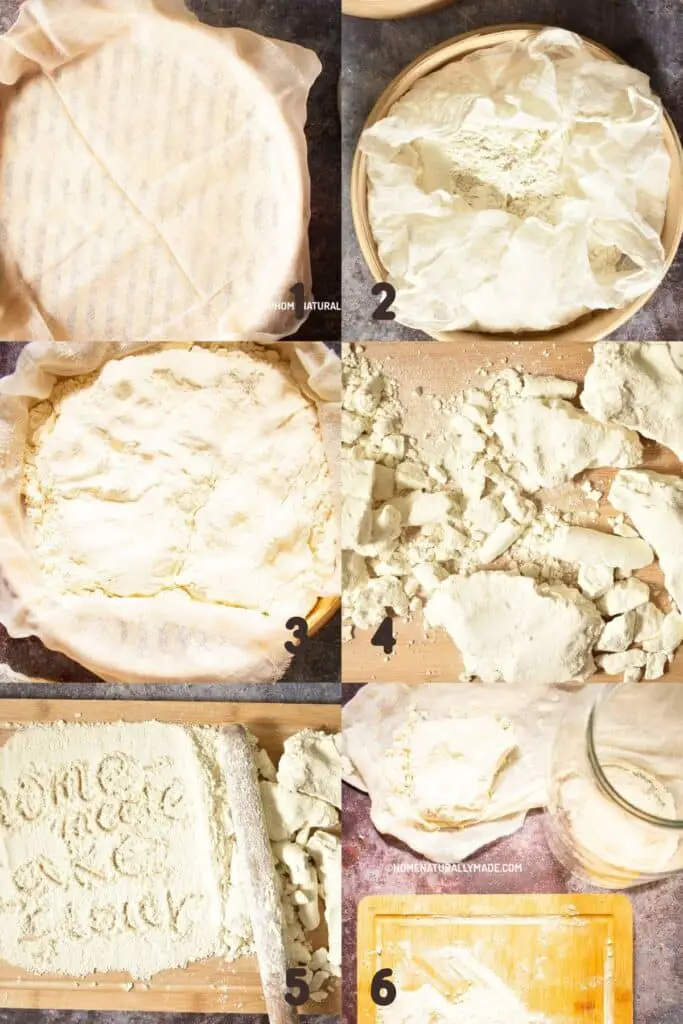 Step 2 is to let it cool down and dry thoroughly
Once the steaming is done, immediately remove the bamboo steamer from the wok or steaming pot. Let them cool down a little so that you can handle with hands. Empty the steamed flour from the bamboo steamer, lay them flat on a clean surface, such as a large cutting board or clean granite kitchen countertop.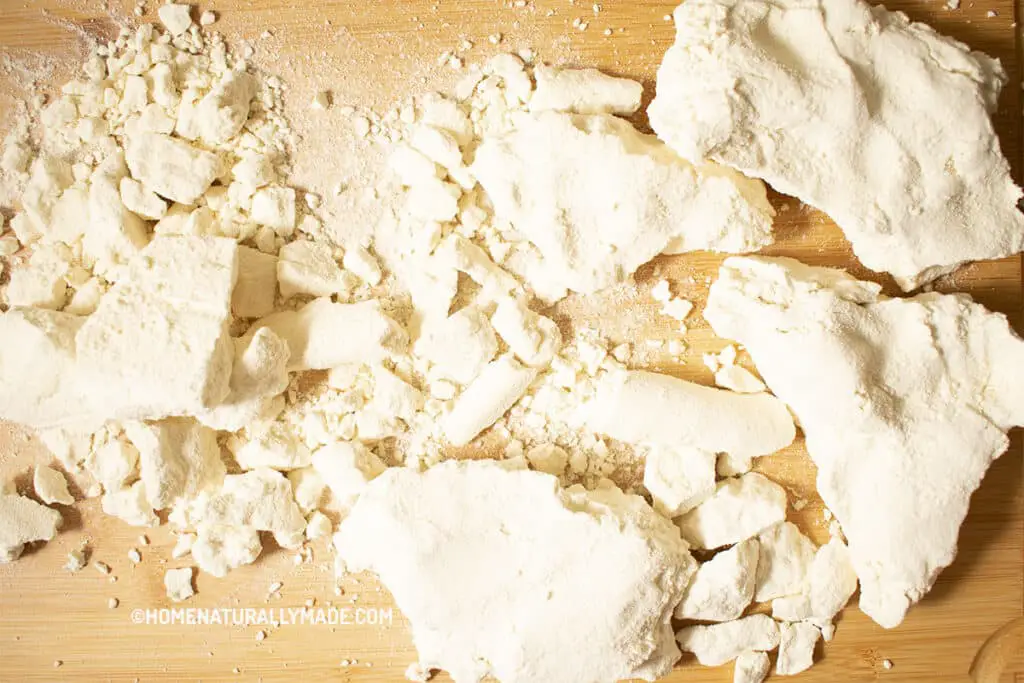 Last but not least is to press the steamed flour blocks into granular flour using a rolling pin and store in a glass jar
During the steaming, the flour is cooked, and it turns into blocks. Once they are dry, use a rolling pin to roll, press, and break them down to the original granular flour.
Store the cooked granular flour in a large glass jar and use for your next cake or pastries making.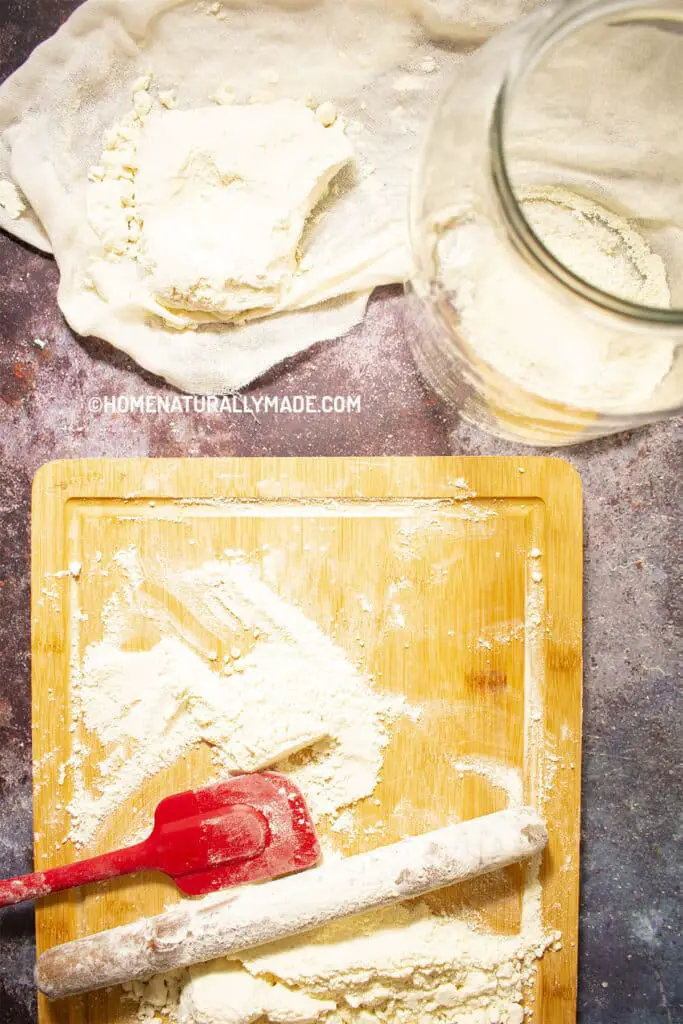 Love "How-Tos"? Check out all the essential cooking tips here.