Here we go, revealing all the secrets of extremely yummy & hearty chicken noodle soup. It features juicy, savory chicken bites, an assortment of vegetables, and homemade egg fettuccini in a heavenly tasty homemade chicken broth soup. The vegetable assortment of tomatoes, celery, red onions, carrots, and potatoes work perfectly together to convey the yumminess while delivering the essential nutrients.
What makes this Homemade Chicken Noodle Soup so delicious and healthy?
Homemade chicken broth, tender & tasty chicken chunks, homemade egg noodles, and vegetable assortments such as tomatoes, red onion, carrots, and celery are the secrets behind this super yummy and healthy soup.
Once you have all these, all you need is a pinch of salt and black pepper to bring out all the explosive flavors.
How to make a tasty and healthy Chicken Noodle Soup at home?
First, homemade super delicious chicken broth
Making this super delicious chicken broth at home is effortless. It is just a matter of 4 hours of the simmering process. With this at hand, you can quickly whip out a noodle soup or egg drop soup.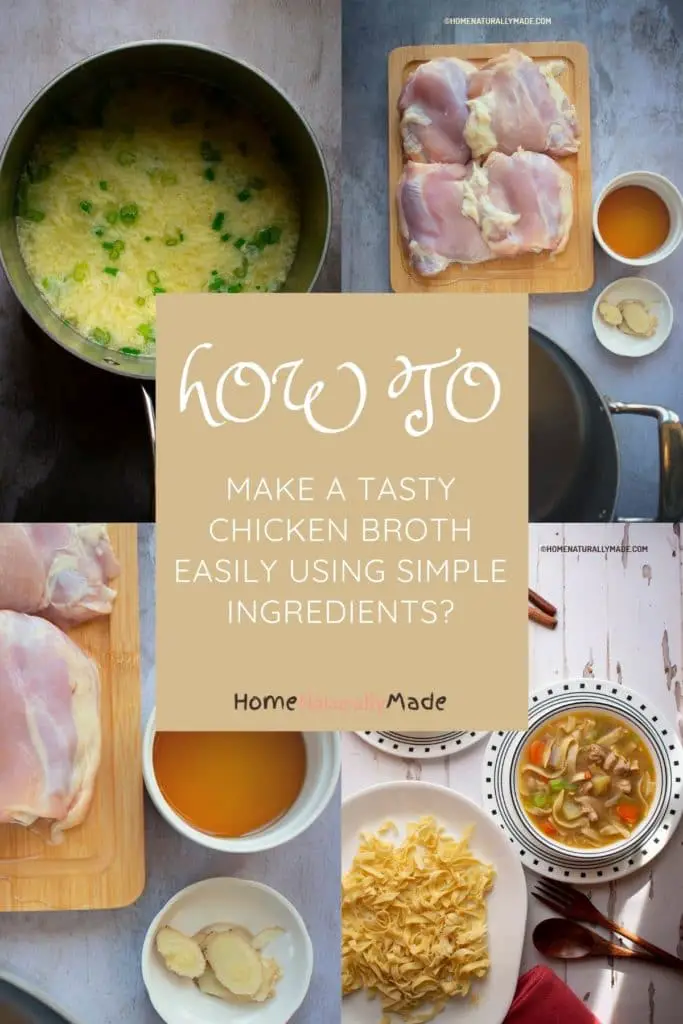 Second, stir-fry marinated chicken and vegetables
This is the key to tender & delicious chicken chunks in the soup. Marinate the chicken chunks with a little light soy sauce, Shaoxing wine, and salt to bring out the yumminess of the chicken.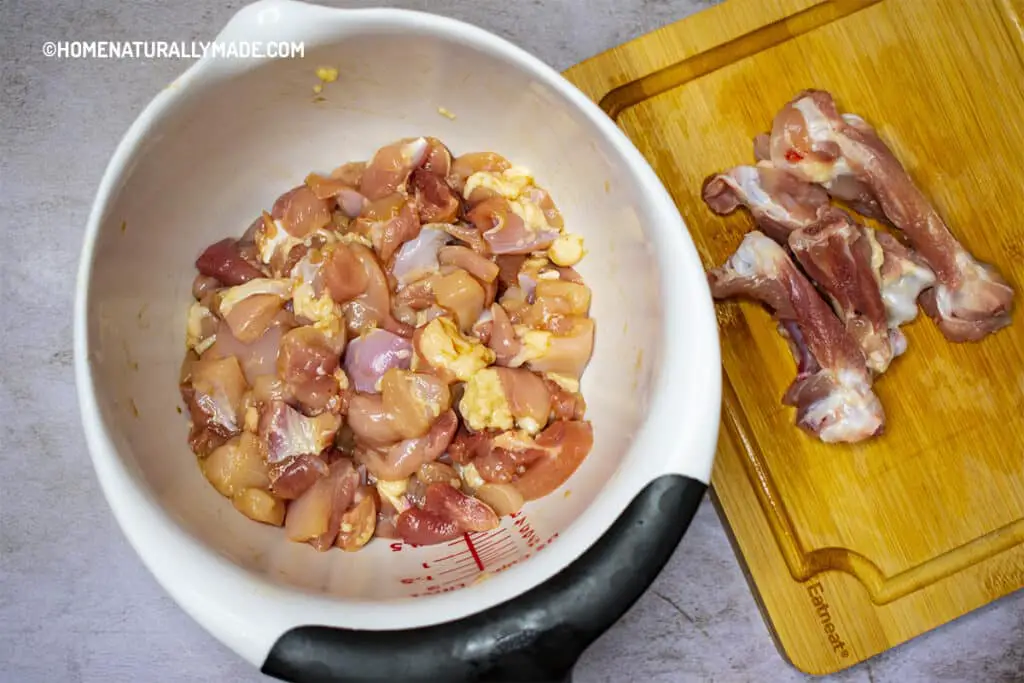 Cut all vegetables into small cube bite size.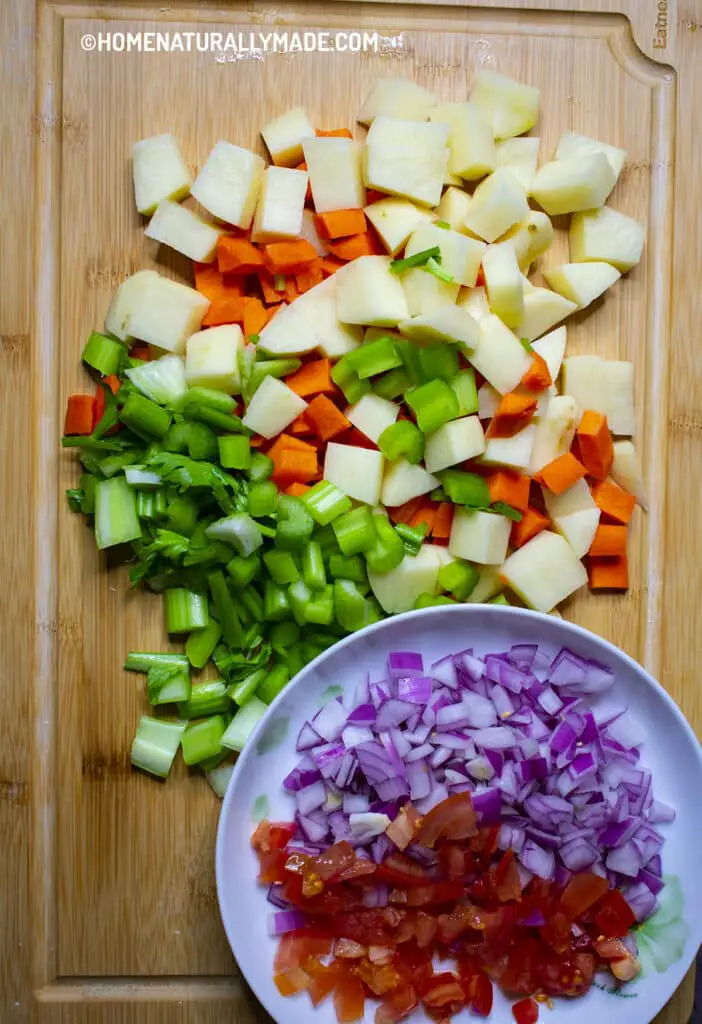 Third, combine stir-fried chicken and vegetables, and add the chicken broth
Stir-fry marinated chicken until fully cooked first, and then stir-fry the vegetable assortment second, and lastly mix them together. Remember to save half of the celery and red onion to add later for a more enticing bright color.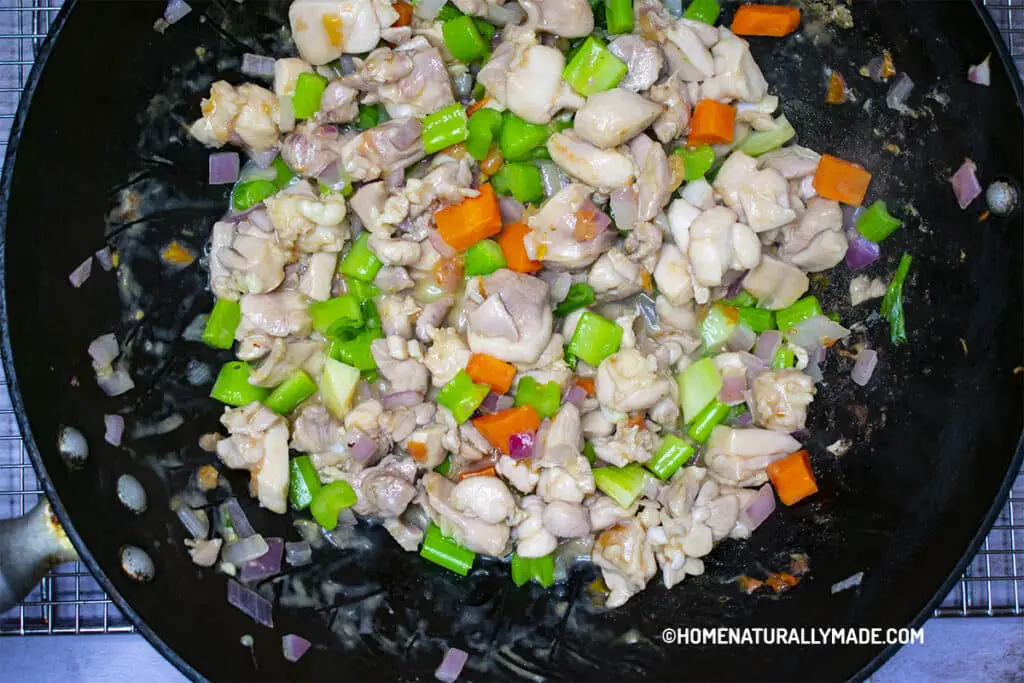 Add the chicken broth, mix well with the chicken and vegetables in the wok, cover the wok with a dome-shaped lid and bring it to a boil.
Fourth, homemade egg noodles in fettuccine shape are perfect for chicken noodle soup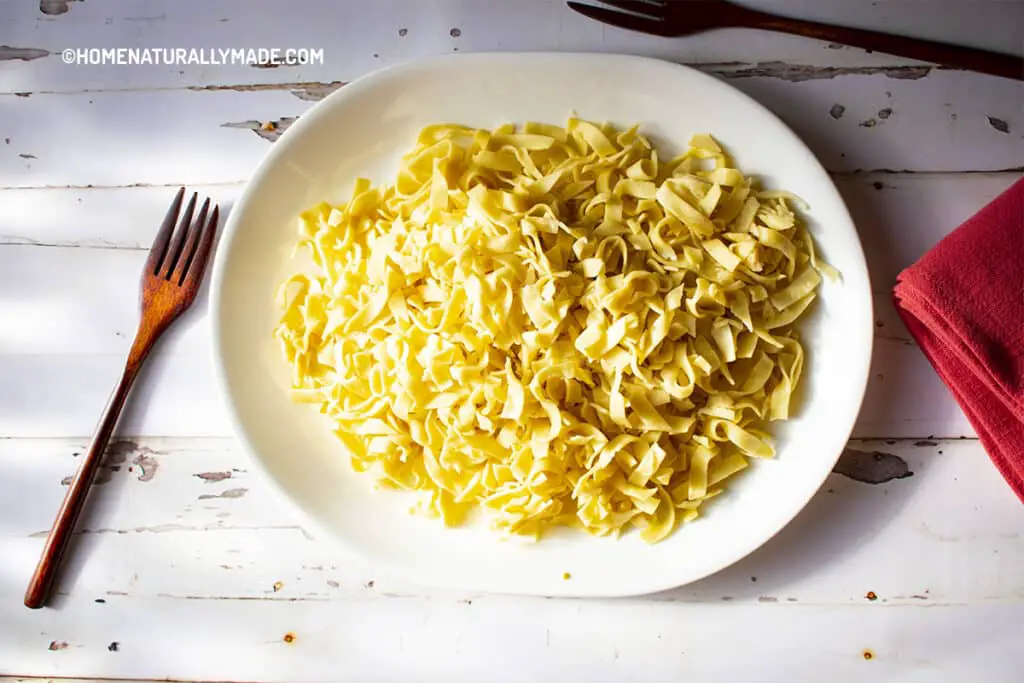 Use a pair of kitchen scissors to cut the fettuccine noodle into about 2 inches long.
The Ultimate Chicken Noodle Soup Frequently Asked Questions
How long does it take to cook chicken noodle soup at home?
The homemade chicken broth takes 4 hours of simmering, but you can make it in advance. Assuming you have chicken broth ready, the active cooking takes less than 20 minutes.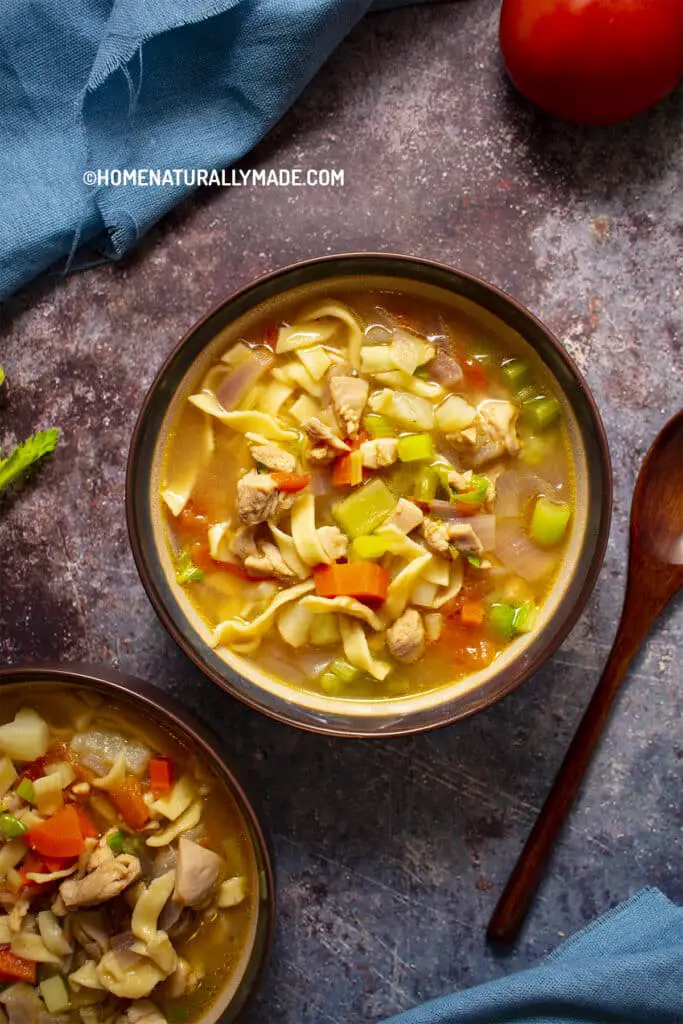 How to make the chicken juicier and tastier?
Use chicken thigh meat if possible. They are juicier and tastier compared to chicken breast meat. Also, marinate the chicken chunks with a bit of Shaoxing Wine and Light Soy Sauce first further helps. Last but not least, stir-fry the marinated chicken chunks first before adding them to the soup ultimately locking in the tenderness and deliciousness.
What vegetables work best for chicken noodle soup?
Tomatoes, red onion, celery, carrot, and potato are excellent choices.