Noodle Soup is a well-liked every day quick, tasty, and comforting meal in China. The noodle soup bowl includes a soup base which is usually some sort of broth, cooked noodles, some vegetables, and a protein topping as an option.
You can whip out a healthy & delicious noodle soup in less than 10 minute if you learn a few tips & tricks.
Ideas for the Noodle Soup base:
Juice from cooking Nanjing Salted Duck
If you cook Nanjing salted duck, absolutely save the juice left in the wok used for slow simmering the duck for 1.5 hours. The juice is exceptionally delicious and has all the seasonings already there.
The Nanjing salted duck juice is very concentrated, to use in the noodle soup, mix it with half of the water.
Water from blanching meatballs makes wonderful
When I make Red Braised Lion's Heads ( Hong Shao Shi Zi Tou 红烧狮子头), or Swedish Meatballs, I blanch meatballs first in the water to form a ball shape before braising. The left-over water has the meat-flavor and great for a soup base.
Homemade Chicken Broth
It is also super easy to make chicken broth at home. When you do, make sure you try the best chicken noodle soup.
Ideas for Noodle Options:
Homemade noodles or egg noodles are exceptional choices.
Alternatively, you can use organic dried pasta, or dried Yang Chun noodles or dried egg noodles.
Ideas for Leafy Vegetables:
Many easy to cook vegetables are suitable for the noodle soup.
Our Vegetable Garden 2020
For the noodle soup, I typically throw in some leafy vegetables depending on what is growing in our vegetable garden. We love leafy vegetables, varieties of bok choy and kale are staples of our home vegetable garden.
Check out the picture below – our home vegetable garden, summer 2020. We grow two types of bok choy this year – the lighter green longer leaf and the darker green shorter leaf. They are both great for soups and fillings going to wonton or dumplings.
The spiky leafy in the picture is frisee lettuce, also known as "Curly Endive". My husband bought a bag of seeds a long time ago, and we grow every year since. They belong to the daisy family, mildly bitter but very nutritious. I usually just blanch them, then add a bit of minced garlic, sesame oil, and Himalayan pink salt, and they are ready to go.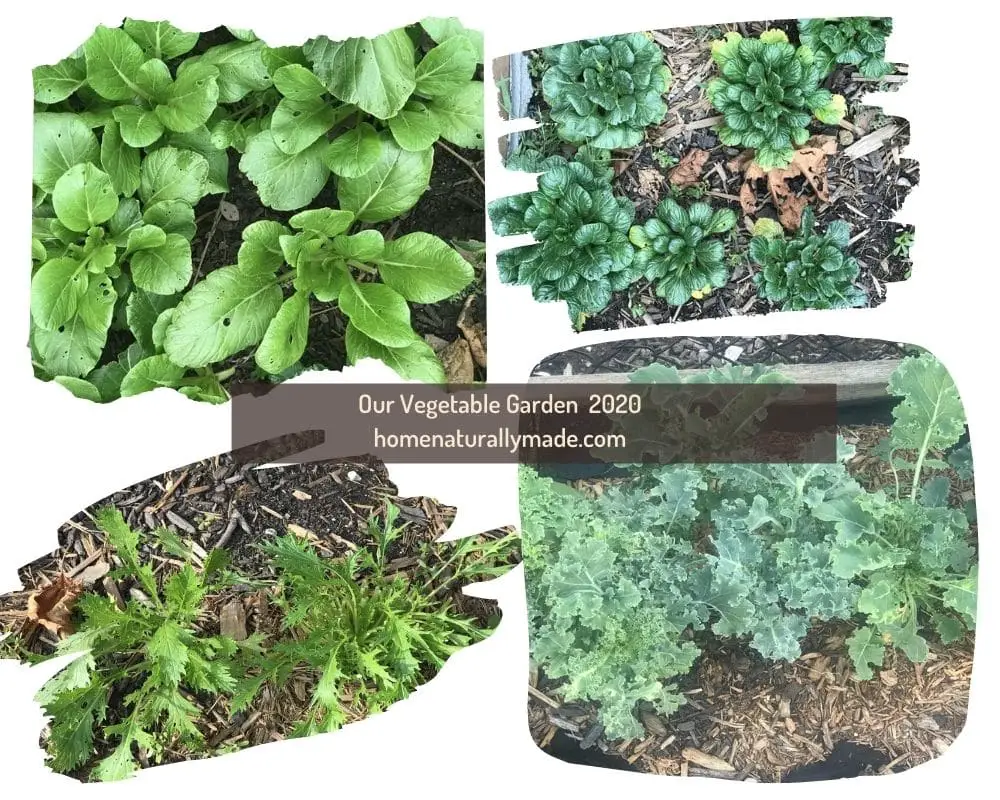 Top noodle soup with the protein of your choice to power your day!
Braised beef shank, Braised Veal Chop, Mongolian Beef, Kun Bao Chicken, Salted Pork are just a few ideas. See here for additional protein toppings ideas.