Pasta with Mussels features homemade or other types of pasta with garlic ginger braised mussels. Perfect for clean eating that is also quick, easy, and super delicious.
Gather Ingredients: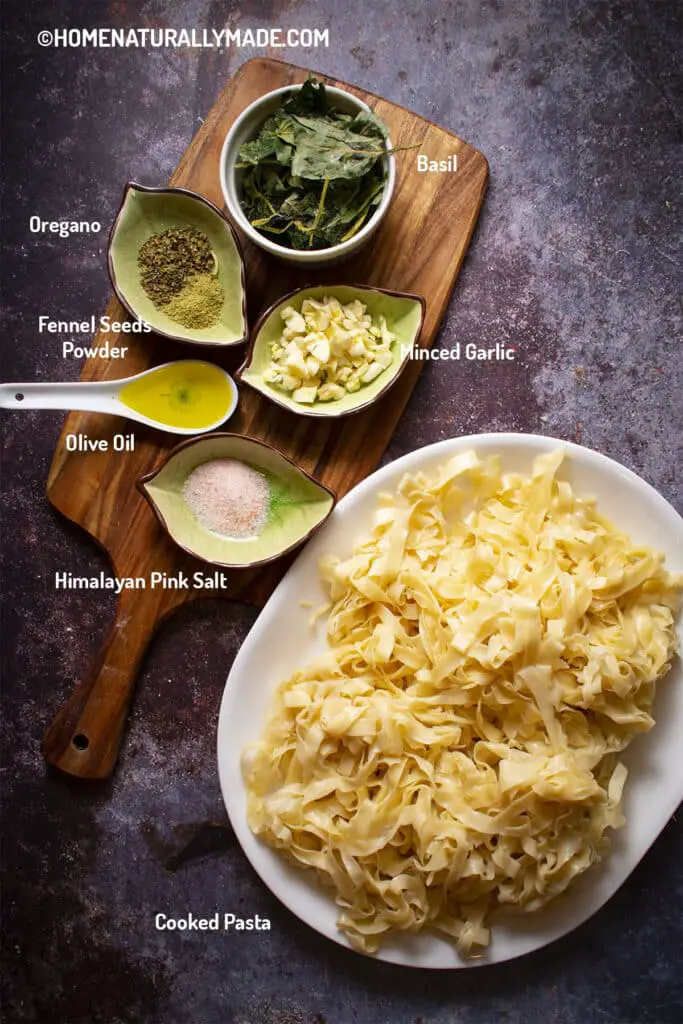 Cooked Pasta – Homemade fettuccine pasta works great, which is I am using today. But this is such a versatile dish, you can use all other dry pasta of your choice.
Read here to learn how to cook dry pasta perfectly with active 10 minutes of cooking to have refreshingly tasty pasta with a firm bite.
Seasonings for Stir-Fry Pasta – dried oregano, freshly ground fennel seeds, and basil.
For fennel seeds, usually come as whole seeds. If possible, it is helpful to use a spice grinder and grind it into powder.
For basil, fresh, dried, or frozen ones are all fine. I have some basil stored in the freezer from our backyard garden, that is I am going to use today.
I'll also use few basil leaves growing in my indoor herb pot for garnishing the pasta.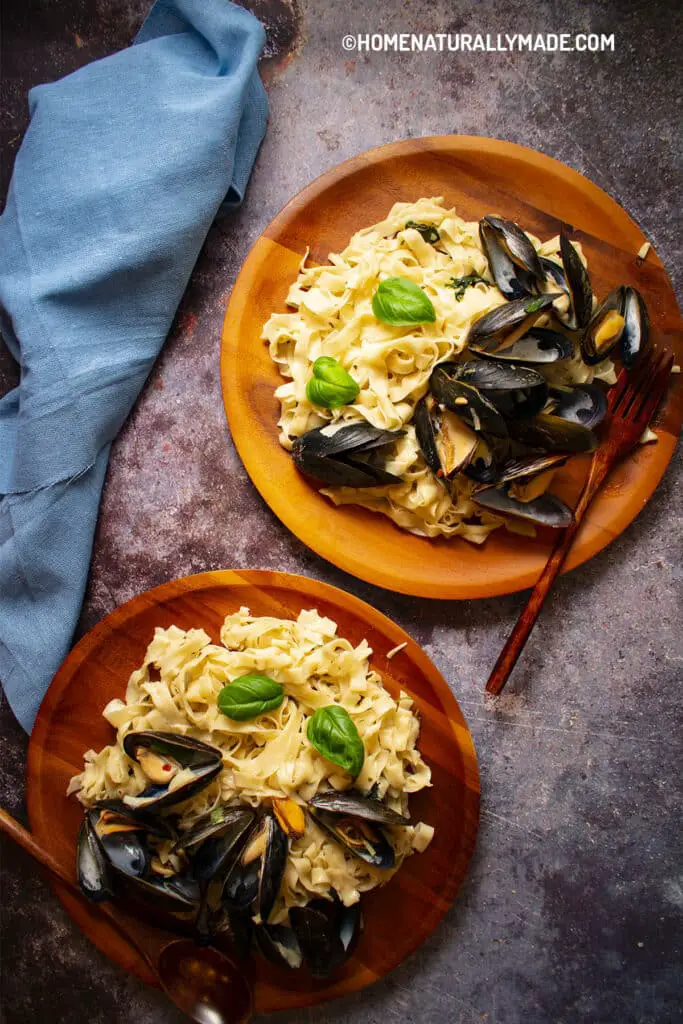 Cooking Oil – Olive oil works great with pasta. Other cooking oil such as avocado oil or canola oil works too.
Salt – Himalayan pink salt is my go-to salt besides sea salt.
Braised Mussels with Ginger, Garlic, and Scallions – Read here for a detailed recipe and step-by-step how to make braised mussels with ginger, garlic, and scallions.
How to make Pasta with Mussels?
Step 1: Prepare and cook mussels
See here for a detailed recipe and step-by-step tutorial. For this pasta dish, you will need about 2 lbs of mussels to serve 4.
Step 2: Cook Pasta for Pasta with Mussels
See here on how to make fettuccine from scratch and how to cook freshly made pasta.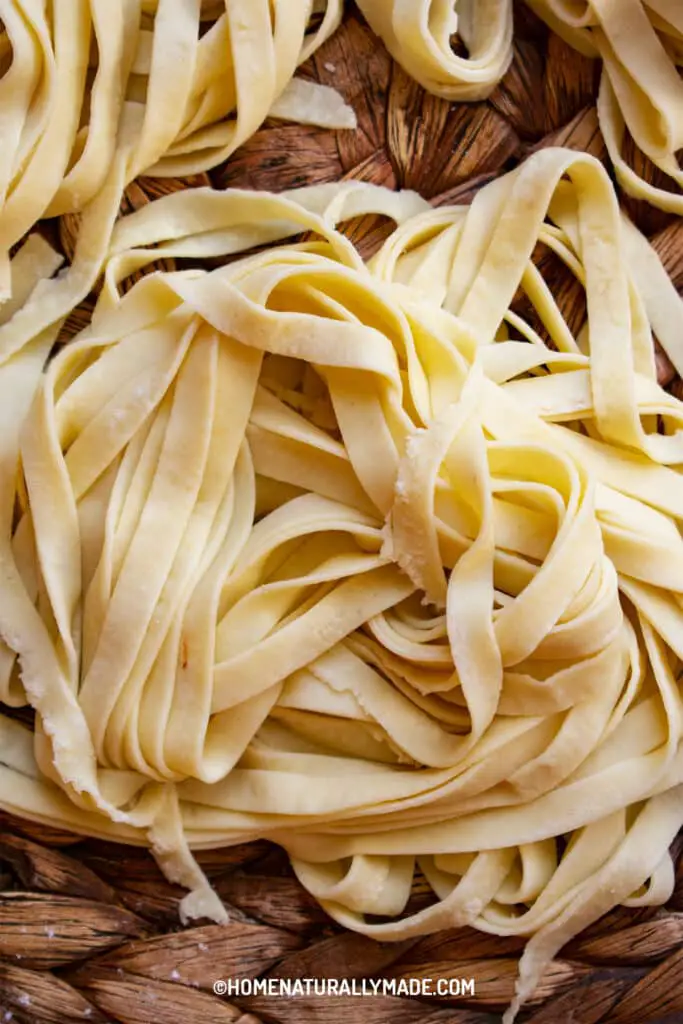 See here for a detailed tutorial on how to cook dry pasta perfect for a tasty pasta dish.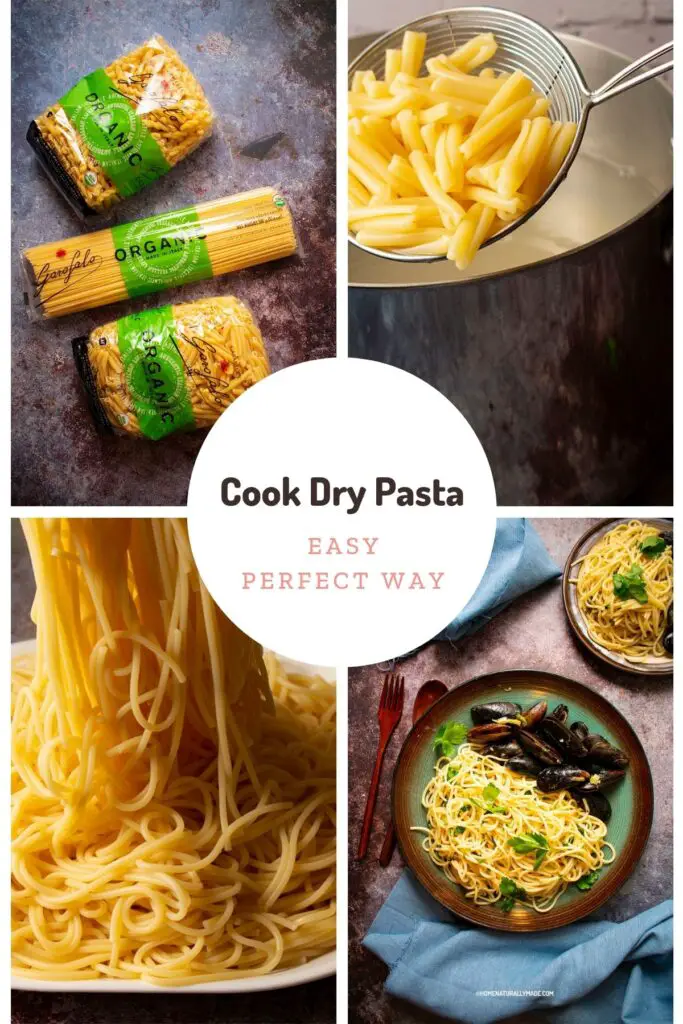 Step 3: Stir-Fry Seasonings with Pasta
A quality hard-anodized fry-pan makes it easier to stir-fry pasta because of its heat performance, non-stick function, and oil efficiency.
Turn the heat to medium-high and heat the fry-pan for 2 minutes, add oil, oregano, fennel seeds powder, garlic, and basil, stir-fry for 30 seconds until fragrant.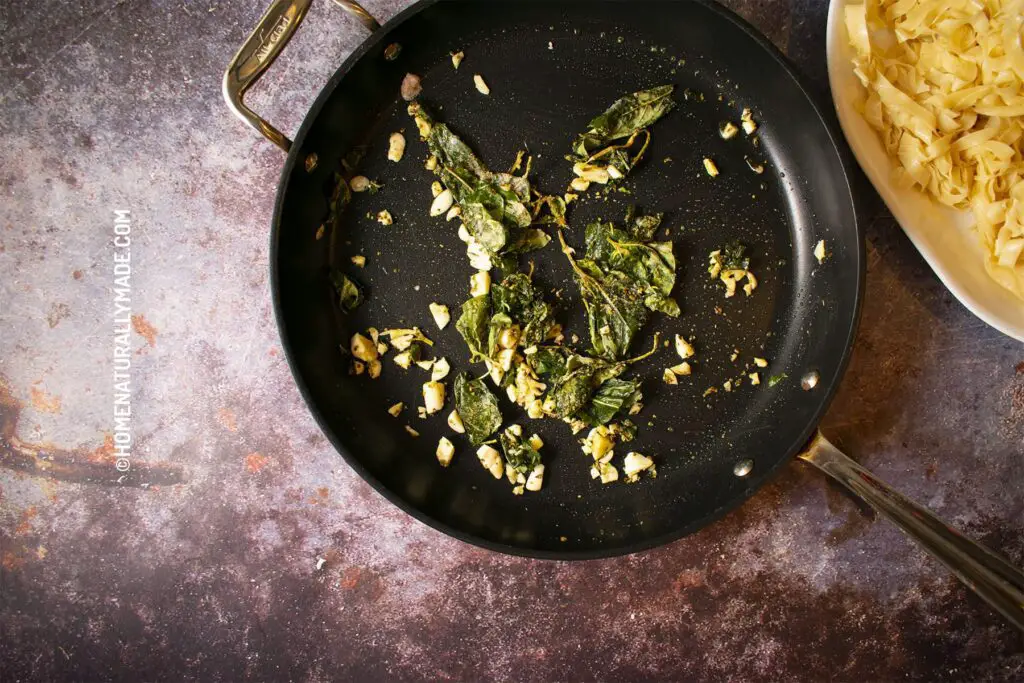 Add the cooked pasta, add 1 cup mussel juice from cooking mussels and salt, stir-fry for 2-3 minutes.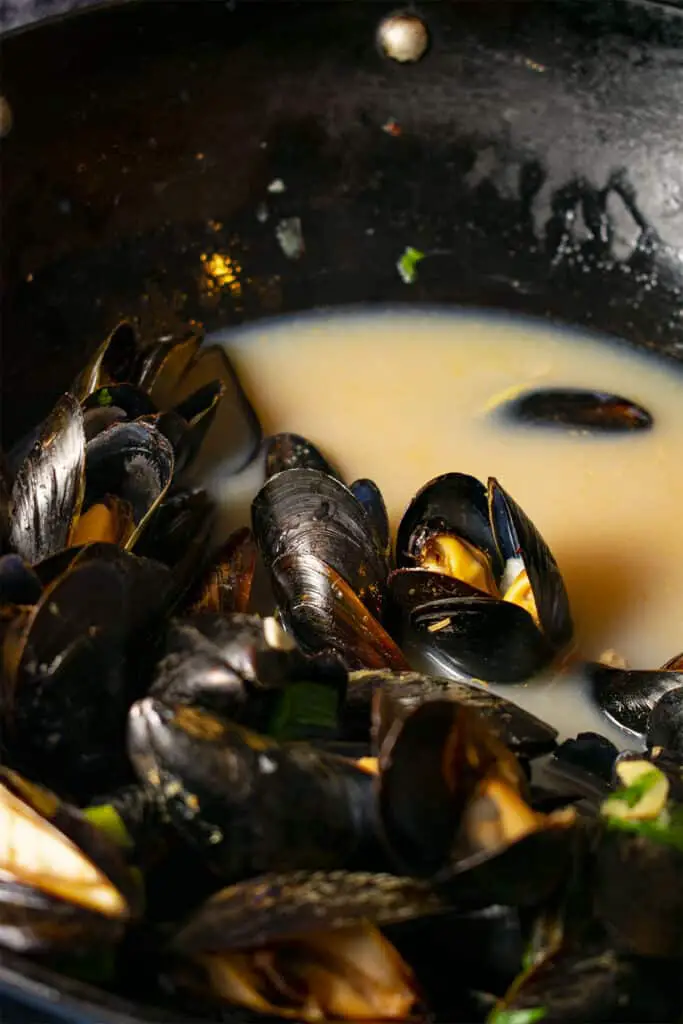 Step 4: Add cooked mussels
Turn off the heat, add cooked mussels into the pan, gently mix and serve. Garnish the plate with fresh basil leaves (optional).