Egg drop soup is a popular Chinese restaurant menu item in the west. The Soup features layered tender egg drops in sesame oil and white-pepper infused delicious soup. The soup is also eye-catching with a display of beautifully appetizing colors. Yellow egg drops with a golden hue, thanks to the sesame oil, garnished with bright green onions pieces.
You can easily make a delicious and healthy egg drop soup at home in under 10 minutes as long as you learn a few tips and tricks.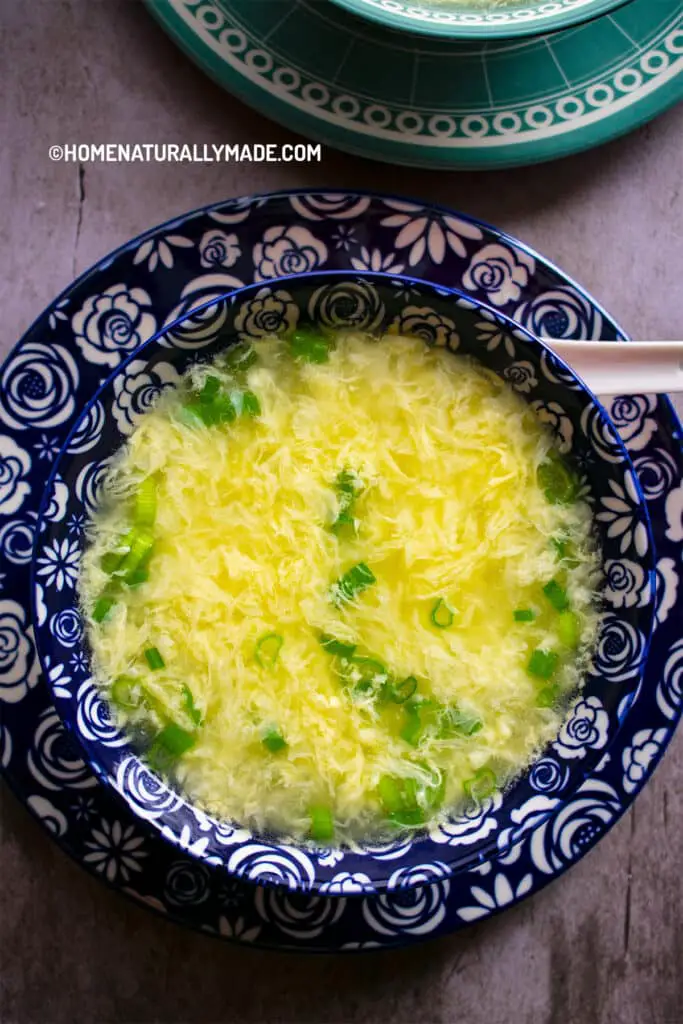 Tips & Tricks to make perfect egg drop soup every time
The ratio of egg, liquid, and arrowroot flour
I use arrowroot flour for all my starch needs since I jump-started a healthier living journey around 2015. It works just like any other starch option. For every 4 cups of broth liquid, you will need 2 eggs and 2 tablespoons of arrowroot flour.
A quality broth is the foundation of a tasty soup
Homemade chicken broth works great for this simple classic egg drop soup. You can also use store-bought organic chicken broth. Keep in mind that store-bought broth usually contains sodium. Therefore, remember to reduce the salt amount in the ingredient accordingly.
A thin layered tender egg drop is the key
A thin layered tender & silky egg drop is the signature of this soup. So how to accomplish that?
Quite simple. First is to bring the broth to a boil and then add the arrowroot liquid mixture into the broth. Once the arrowroot flour liquid mixture is in, non-stop stir and mix using a bamboo spatula until it reaches a boil.
Keep the broth boiling while spread a thin layer of egg liquid in a circular motion onto the boiling broth surface. As soon as all the egg liquid is in, turn off the heat immediately. Continue to baste, stir and mix using a soup ladle to allow the egg to complete the cooking in the temperature hot soup.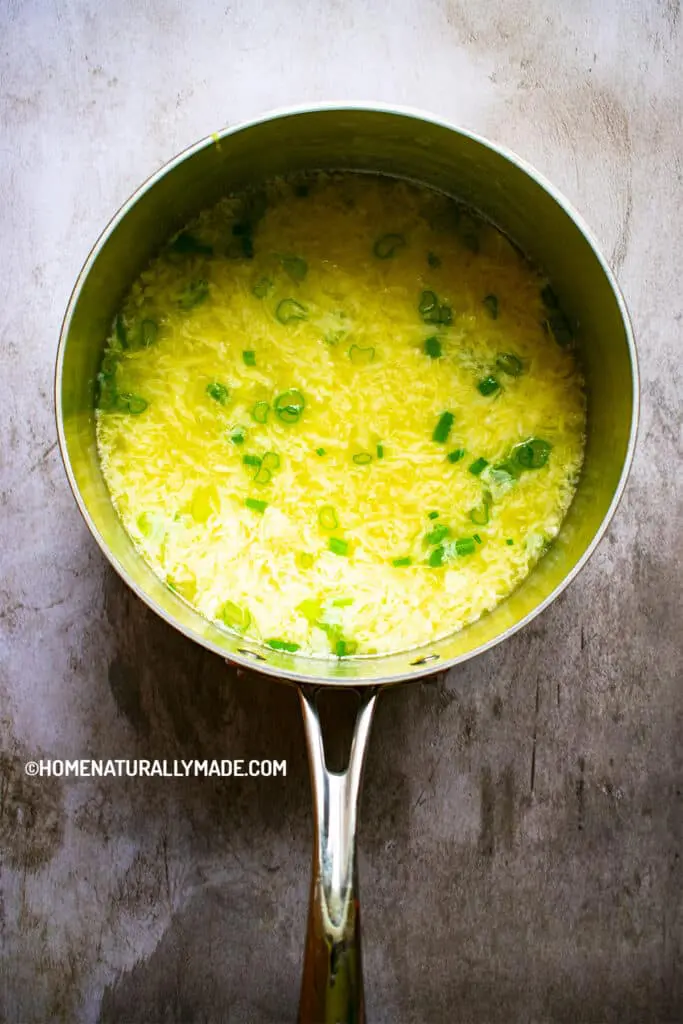 Keep the pot boiling coupled with a thin layer of the egg will help cook the egg quickly, which is the most important factor for a tasty soup.
Remember to turn off the heat immediately as soon as all the egg is into the pot. The residual heat will help further cook the egg just a little to make perfect silky smooth egg flakes.
Sometimes, I use a pair of chopsticks as a flowing guard to only let egg liquid flowing out of the narrow gap between chopsticks to keep the layer as thin as possible.
By the way, a thin layer of egg spreading into boiling liquid surface will make eggs appear more in volume than they actually are.
This is an old-fashioned trick a skillful chef used to leverage during the old harsh time when resources such as eggs are scarce. Using this trick, it is no problem to make a giant pot of egg drop soup out of just a few eggs.
Last but not least, sesame oil and white pepper are the essential elements of this classic soup
The rich, appetizing sesame oil, coupled with the freshly ground white pepper iconic flavor, is the final must-have touch to this delicious soup.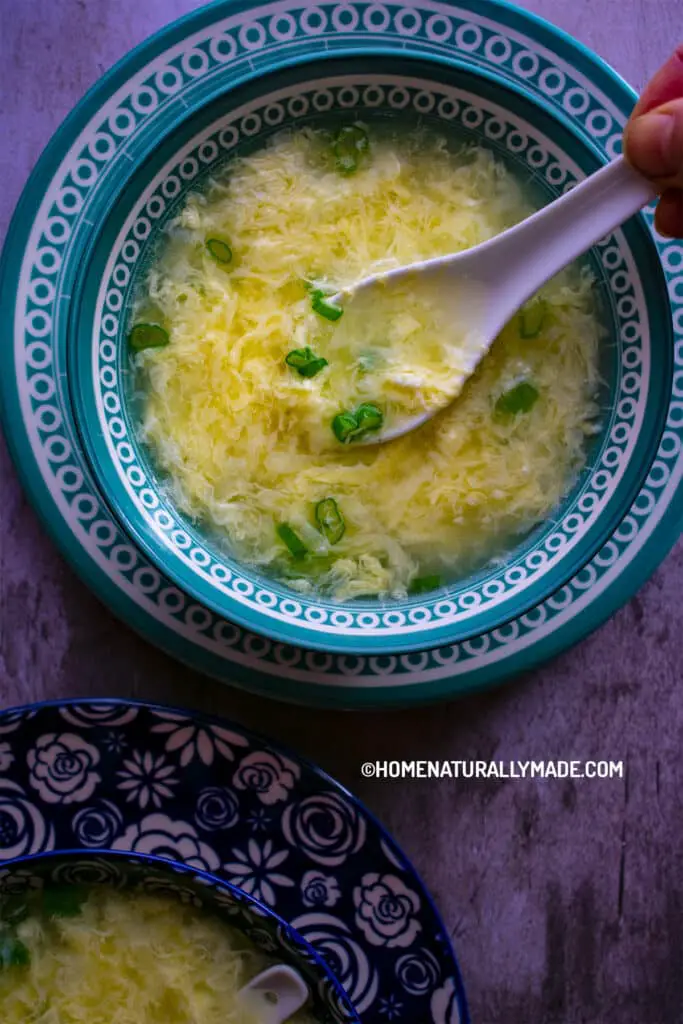 Do you like classic Chinese food? Make sure you check out these recipes too: