Homemade dill pickles are so easy to make. It is refreshing, crunchy, and full of flavor. Wonderful to pair with homemade burgers or eat as a healthy snack. Keep reading to learn all the tips & tricks to make this at home perfectly every time!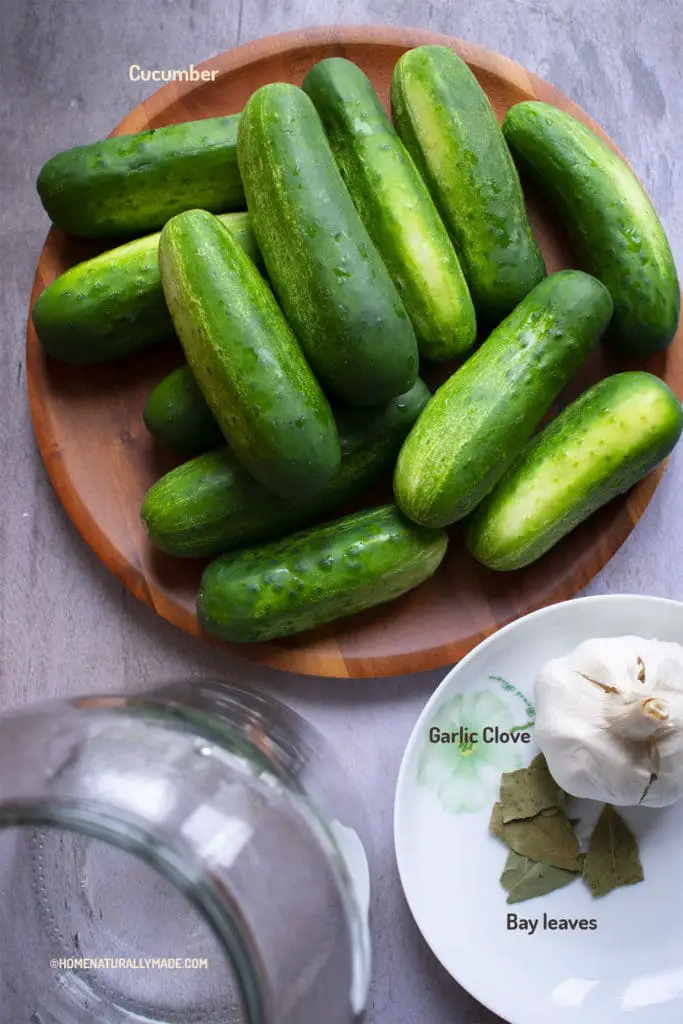 Tips & Tricks for perfect homemade pickles
The golden ratio of water, vinegar, salt, and sugar
The ratio is crucial. To make a one-gallon jar of pickles, you will need 7 cups of water, 2.5 cups of white vinegar, 2 tablespoons of salt, and 2 tablespoons of sugar.
The liquid may seem too little for a one-gallon jar. However, cucumbers will take much of the space in the jar, and the liquid serves as a filler.
The juice is just the right amount for a one-gallon jar filled with approximately 12 small cucumbers.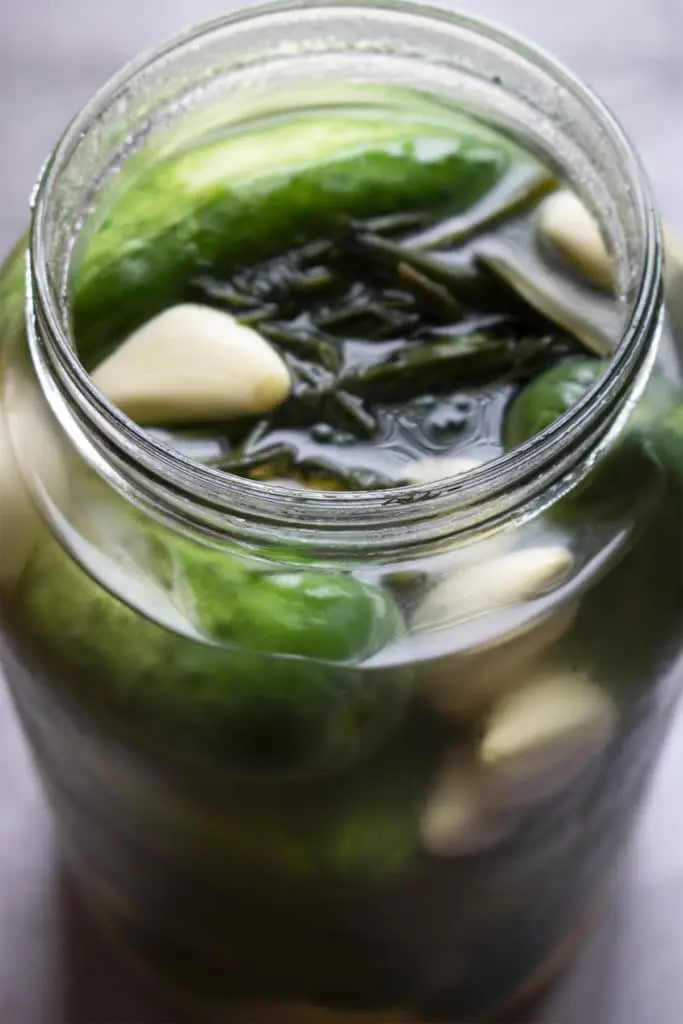 Boil the pickle juice in advance and let it cool down to room temperature
Boil the pickle juice mixture (water, white vinegar, sugar, salt, ground ) well in advance to allow time for them to be completely cooled to room temperature.
Homemade dill pickles frequently asked questions:
What kind of cucumber is best for pickling?
I recommend using the smaller greener type of cucumber; they are very refreshing and crunchy with little seeds. Very suitable for pickling.
What pickling jar would you recommend?
I started using this one-gallon glass jar with a wide-mouth and a sealed plastic lid after having tried many types of jars and never looked elsewhere. They are very easy to clean, open & close the lid and good size for storing inside the refrigerator.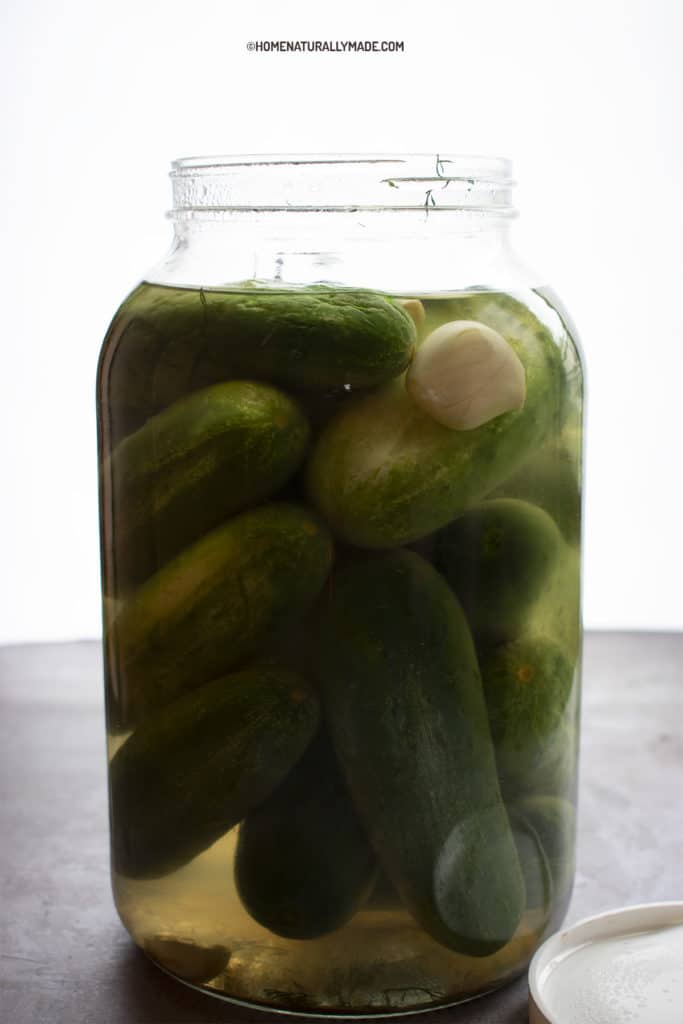 How long does it take for the pickles to be ready?
You can enjoy pickles starting day 5. They look greener and tastes very crunchy, but are already full of flavor.
How long will these pickles stay good in the refrigerator?
They are in the prime stage starting about day 10. It is best to consume them within 4 weeks after that. They won't technically go bad, it just doesn't taste as refreshing and may lose most of the crunchiness.
Do you like homemade Burger? These pickles are great to pair with a juicy burger.