Asian Fusion Burger Patty features ground beef marinated with a splash of Shaoxing wine, light soy sauce and Zhenjiang Vinegar, and mixed with finely chopped red pepper, red onion and celery. Perfectly juicy, yummy and healthy.
For cooking these extremely juicy, delicious and healthy burger patties, you can use either grill or stovetop. Pair with your favorite burger bun and fixings and make a perfect burger.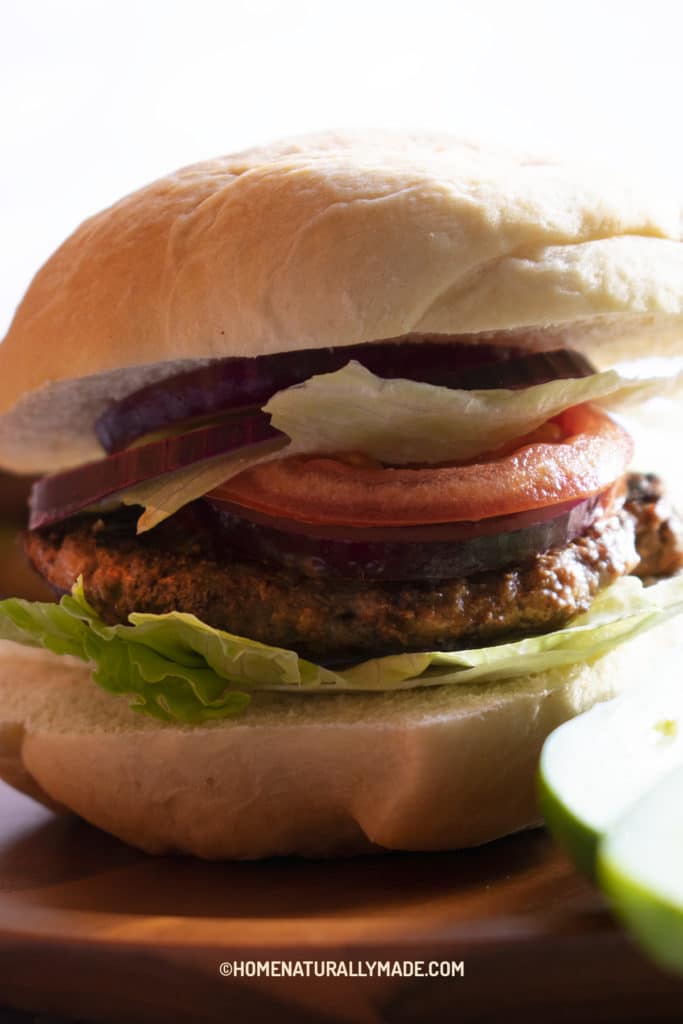 How to make a juicy, yummy and healthy Asian Fusion Burger Patty perfectly each time?
Light soy sauce, Shaoxing wine, and Zhenjiang Vinegar helps bring out the yumminess of the beef
Are you surprised traditional Chinese condiments help cook perfect classic American food?
I am not. Soy sauce, Shaoxing wine, and Zhenjiang Vinegar are on my list of Chinese crown jewel condiments.
There are so many versions of cooking wines and vinegar in China. However, you don't have to look further once you have Shaoxing wine and Zhenjiang vinegar.
Shaoxing wine is from the city of Shaoxing in China's Zhejiang Province. Zhenjiang vinegar is from the city of Zhenjiang, Jiangsu Province. Both cities lie in China's Yangtze River Delta area, the home to Huai Yang cuisine.
For each pound of ground beef, you need half a tablespoon of light soy sauce and Shaoxing wine each; and half a teaspoon of Zhenjiang vinegar.
Shaoxing Wine History and Story
A little side story about Shaoxing wine. People sometimes call the premium version of Shaoxing wine "Daughter's Red" (女儿红). In old days, the family who just had a newborn daughter would brew dozens of Shaoxing wine using premium ingredients. Those clay barrels, properly sealed, would be buried underground in the courtyard. On the daughter's wedding day, typically 18 years later, the family would dig out the wine and serve the super tasty Shaoxing Wine at the wedding.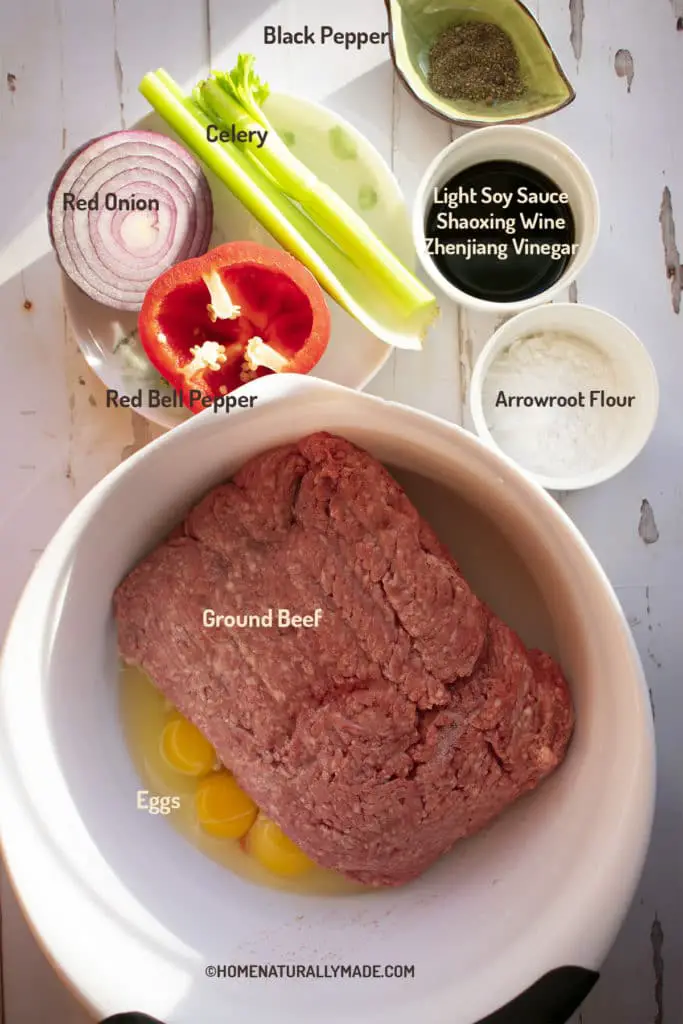 Egg and arrowroot flour contribute to the juiciness
I use arrowroot flour as my go-to starch for cooking. Typically, for each pound of ground beef, you can use 1 tablespoon of arrowroot flour and one egg.
The vegetable assortment of red bell pepper, red onion, and celery complements the ground beef perfectly
Red bell pepper leads the flavor, red onion and celery serve as supplementary seasonings.
Use hands to toss and slap the meat and form a patty
This will further tenderize the patty meat.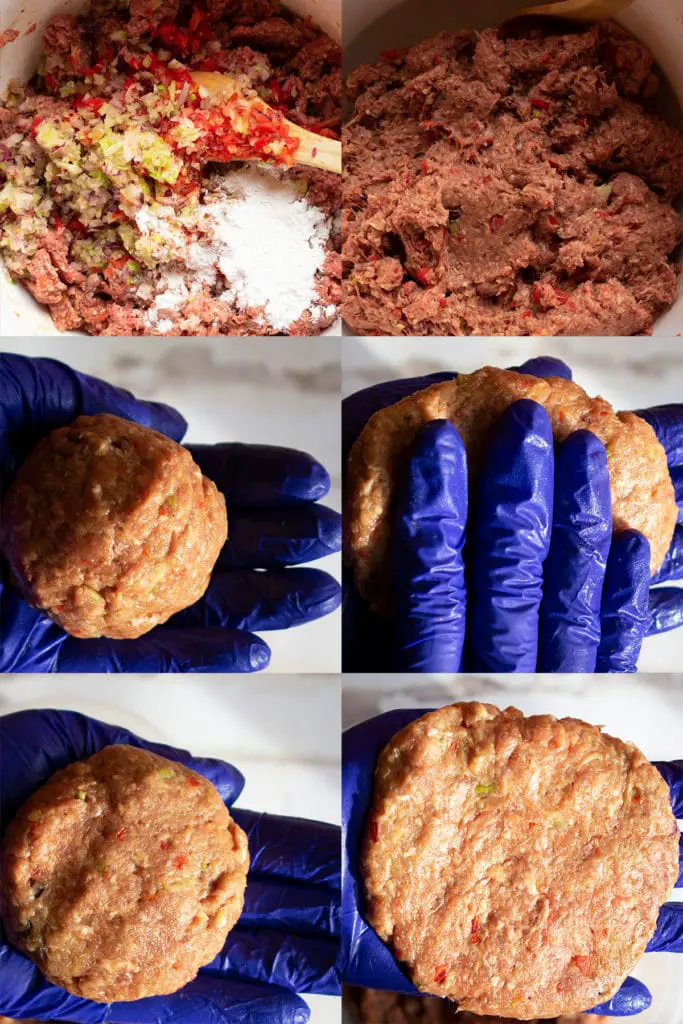 Asian Fusion Burger Patty Frequently Asked Questions
How do I know Asian Fusion Burger Patty is fully cooked?
There a few tell-tell signs:
A.) They shrink to about 75%-80% of the original size while thickening; B.) They become firm while still remaininging a spongy feeling when flipping them with a slotted turner to flip them C.) The patties are browned.
Can I cook Asian Fusion Burger Patty on my outdoor grill?
Yes, absolutely.
Can I store the Burger Patty in the freezer?
Absolutely, I highly recommend you cook all the patties and then store the cooked patties in the freezer.
Homemade dill pickle is perfect to pair with the burger.