Homemade whipped cream is yummy and healthy. It uses three simple ingredients and takes five minutes to make it. What an easy and healthy treat!
What do you need for homemade whipped cream?
Homemade Whipped Cream Ingredients Required:
Three simple ingredients:
Heavy Cream – This organic heavy cream is my go-to heavy cream.
Confectioners Sugar – Also referred as Powered Sugar.
Vanilla Extract – Vanilla extract is optional but enhances the flavor.
One thing to keep in mind that not every vanilla extract is the same. The amount of vanilla extract required for a recipe depends on the brands, types, and essentially the concentration level. I got this extremely concentrated version of vanilla extract from Mexico last time we vacationed there. Bump up the vanilla extract up to 3 tsp if you are using a different kind.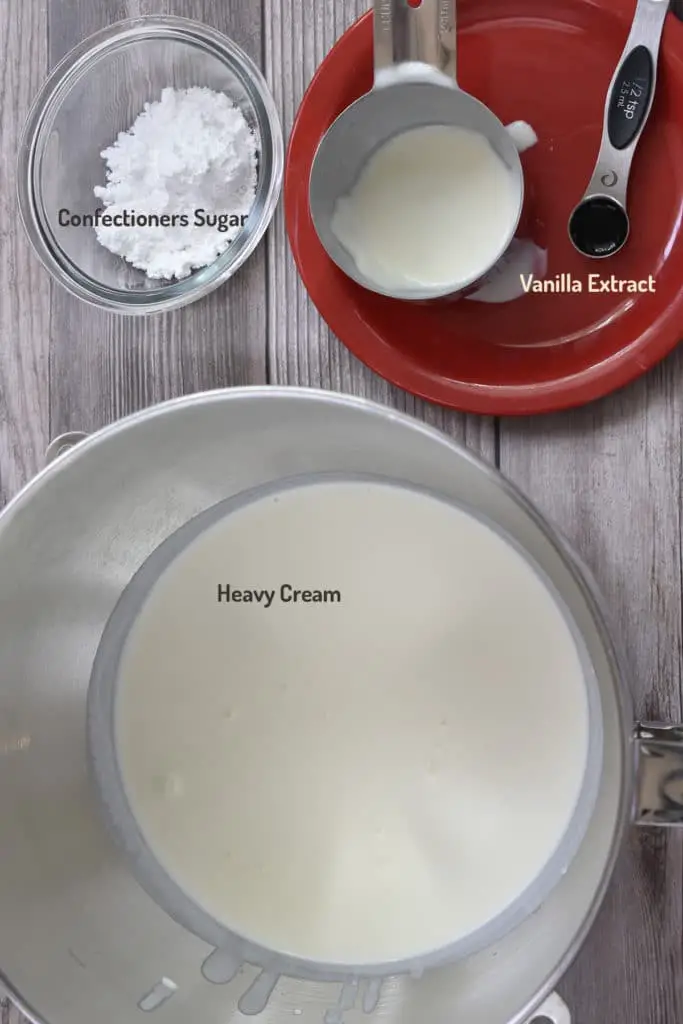 Useful Kitchen Utensils:
KitchenAid Stand Mixer: KitchenAid stand mixer is a handy tool. I use it to make noodles and dumpling wrappers on top of using its whisk and dough mixing functions.
An Egg Whisk – You can also manually whip the heavy cream using an egg whisk.
A Flour Sifter – Use a flour sifter to sift in confectioner's sugar for a smooth taste.
A Rubber Spatula: A rubber spatula helps to scrape food from inside the mixing bowl.
How to make whipped cream from scratch?
Use KitchenAid Stand Mixer
Add heavy cream and vanilla extract into the mixing bowl and sift in the confectioners' sugar. Turn the speed to medium-high and whisk for 5 minutes or until the cream peaks.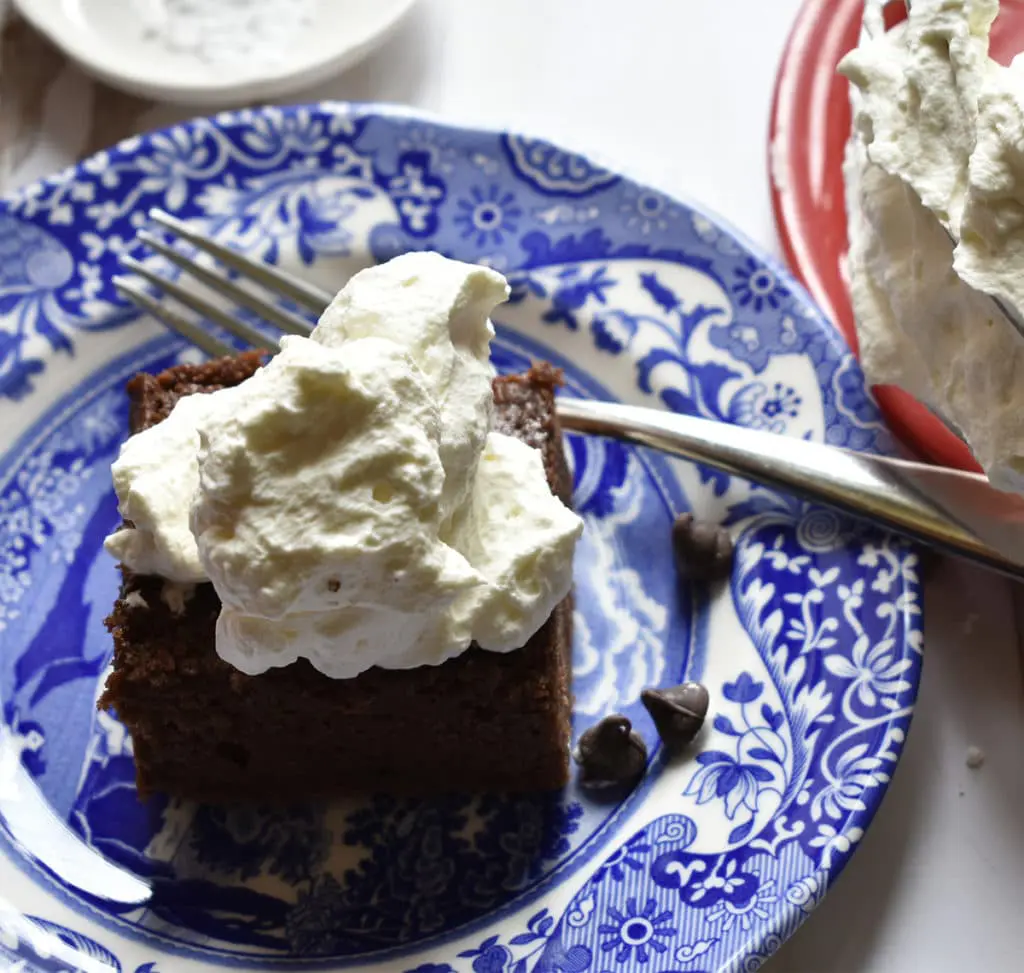 Whip Cream By Hand
Add heavy cream and vanilla extract into a large deep mixing bowl and sift in the confectioners' sugar.
Swiftly whisk using an egg whisk until stiff peaks form. Try to go as long as your arm can handle, take a break when needed.
Homemade Whipped Cream Frequently Asked Questions:
How to make whipped cream at home perfectly each time?
Whisk at high speed until stiff peaks form and do not over-whisk it. If possible, chill the mixing bowl in the freezer first. Cold temperature makes the whipping easier.
How Long does homemade whipped cream last in the refrigerator?
Up to 5 days, but I will try to consume within 3 days. It helps if you store them in a clean and dry glassware.
What are typical ways of enjoying homemade whipped cream?
Homemade whipped cream makes wonderful addition to homemade dark chocolate cake. You can also add to your favoirate pie or beverages.