Basic Dark Chocolate Cake featuring homemade cake flour, organic raw cacao powder, and homemade meringue is so moist, yummy, and nutritiously healthy. I beat egg whites separately to create this natural fluffiness. A combination of organic butter and avocado oil for a deliciously healthy moist dark chocolate cake.
Eat as is, with homemade whipped cream, or use it as the chocolate cake base for this nutritiously yummy Dark Chocolate Cake with Greek Yogurt Chocolat Frosting.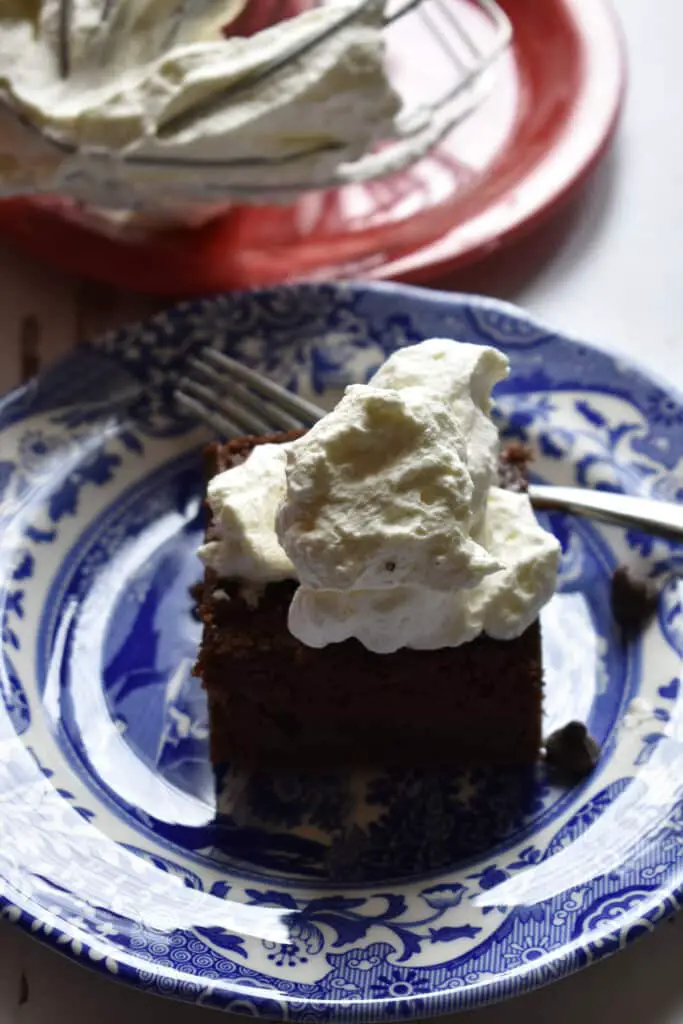 Cocoa Powder, Dutch-processed Cocoa Powder vs. Cacao Powder
What is the difference between Cocoa Powder vs. Cacao Powder?
Both cocoa powder and cacao powder are from cacao beans, which are the seeds of the fruit from cacao trees. These ancient tropical plants are native to South America. People in the Amazon area have been cultivating cacao trees since 5,000 years ago.
In a nutshell, when processing cacao beans using high temperatures, they become Cocoa Powder. When processing cacao beans in extreme higher temperatures, their color turns darker and becomes dutch processed cocoa powder. When cold-pressing the raw cacao beans into powder, it becomes this raw cacao powder I used in this recipe.
Why Cacao Powder is better for you?
Organic cold-pressed cacao powder is a superfood substitute for all recipes calling for cocoa powder. Being not processed with heat at all, they naturally contain and preserve all the impressive nutrients cacao beans have to offer:
Cacao beans' fiber promotes healthy digestion. They are also rich in flavonoids, which are loaded with antioxidant agents. These antioxidant substances help fight off free radicals, which leads to the total well-being of our body systems.
It is worth mentioning three of the most prominent health benefits of cacao powder:
The first is to help lower blood pressure. The flavonoids found in cacao powder are extremely effective in supporting lowering hypertension.
The second is to mitigate type 2 diabetes.
Last but not least is its anti-cancer power. Researchers believe that the anti-inflammatory and antioxidant properties found in cacao powder have the potential to prevent cancers.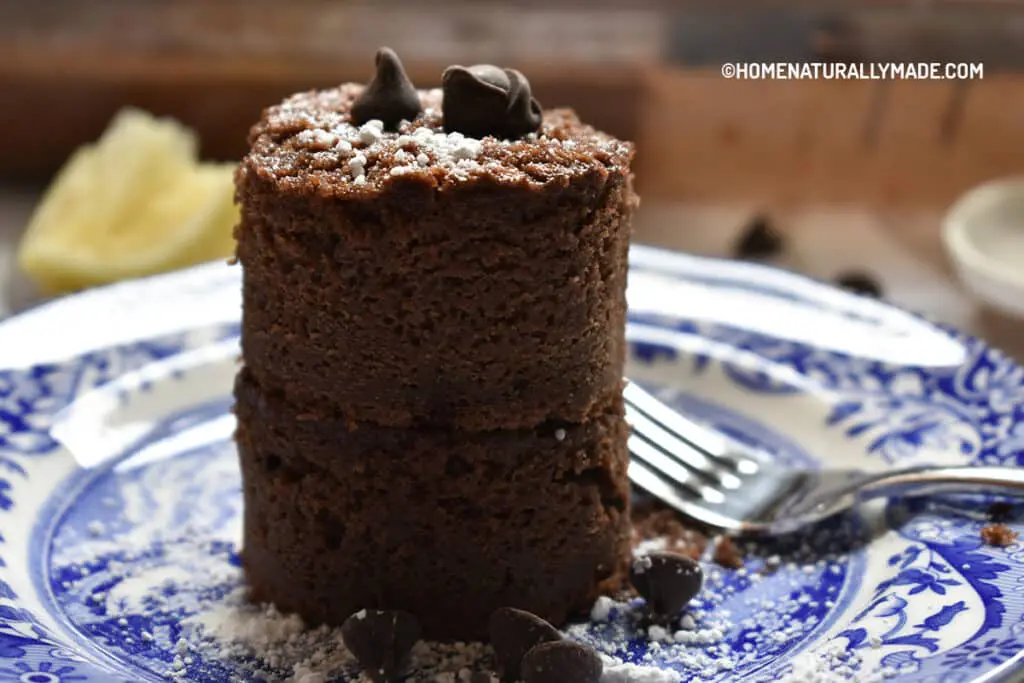 How to make a Basic Dark Chocolate Cake Yummy and Healthy at home?
The first thing first is to use organic cacao powder for the basic dark chocolate cake
Cold-pressed organic raw cacao powder is so rich in flavor, color and loaded with extremely healthy nutrients too.
The second is to use homemade cake flour from organic all-purpose flour if you can
It is super easy to turn your favorite organic non-bleached all-purpose flour into homemade cake flour. Simply steam for 10 minutes. See here for more details.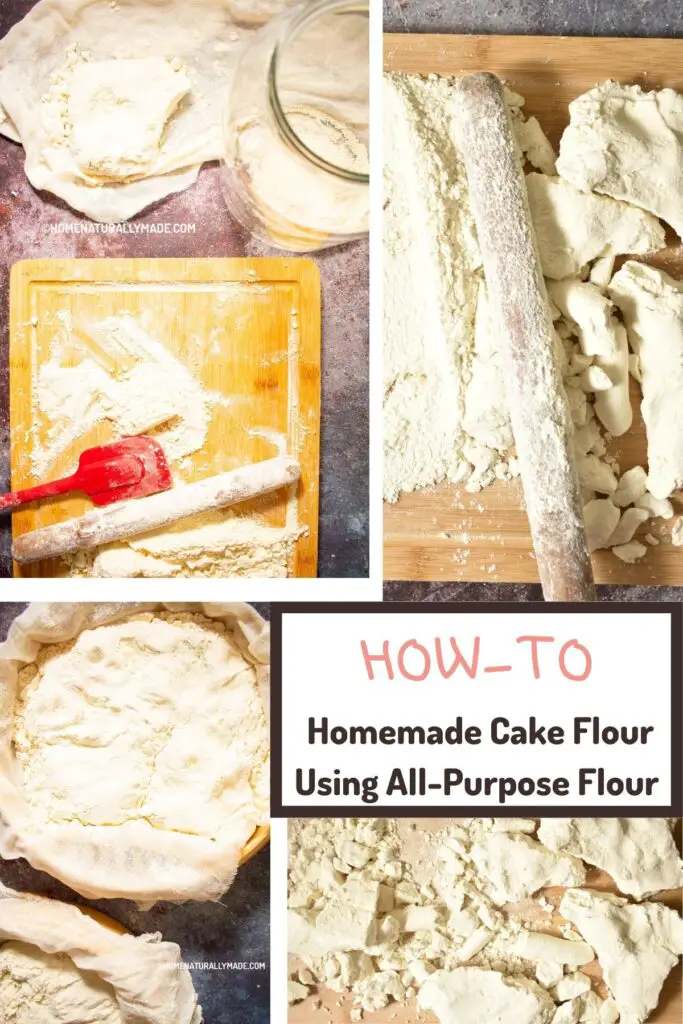 The third is the homemade yummy healthy meringue
Meringue is essentially beaten egg whites with sugar until peak forms. Egg whites, when beaten to stiff, can expand the volume substantially, as much as 10 times. This is one important secret why this Dark Chocolate Cake is so moist and soft.
How to make meringue at home?
It is super easy and straightforward to make a basic meringue at home as long as you own a stand mixer and know a few tips and tricks.
Tip No.1 is to beat the egg whites while they are cold
Precisely the reason why it should be your first task after you have removed the eggs from the refrigerator.
Tip No.2 is to add a few drops of white vinegar
The white vinegar not only makes the beating process easier but also makes the meringue tastier.
Tip No.3 is to gradually add organic cane sugar during the beating process
Do not add the sugar initially. Once egg whites start to thicken, then gradually sprinkle the sugar in.
Beat egg whites in a Stand Mixer with a few drops of white vinegar, add sugar along the way, until form a peak.
Homemade meringue makes this dark chocolate cake extra moist and healthy. It is healthy not only because egg white contains all the essential nutrients, but also the egg white foam makes it possible to use much less oil or butter required for the cake.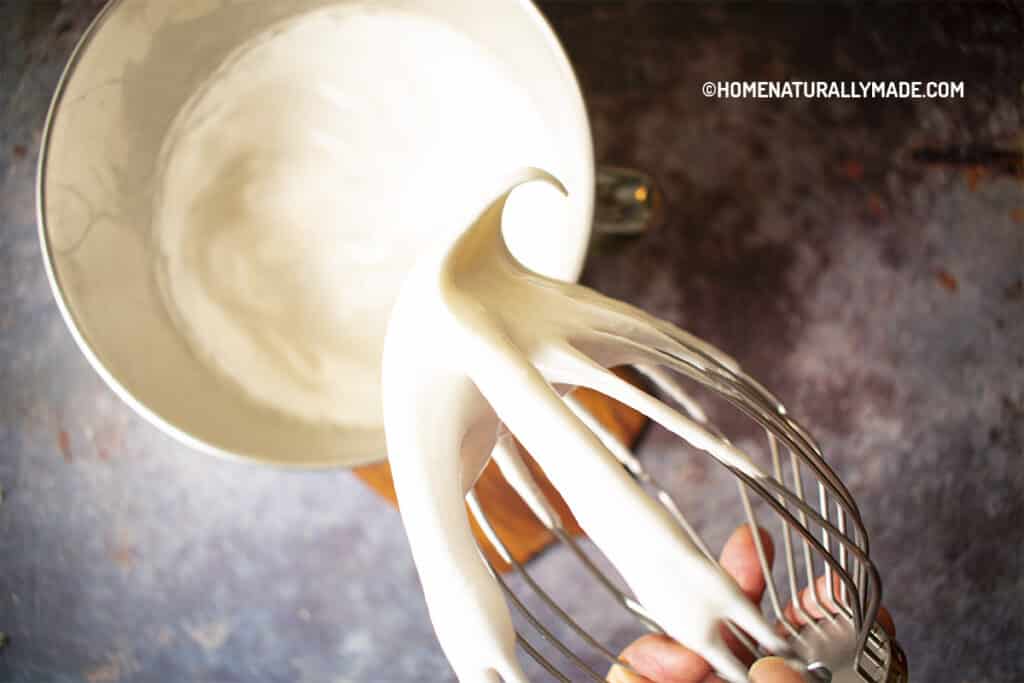 Last but not least is to use an electric hand mixer to cream the cake batter
An electric hand mixer is a very handy tool to cream everything together for a perfect cake batter. This is especially important for the first stage creaming process, which is to blend egg yolks, avocado oil, melted butter, and milk together.