Chinese Bakery-Style Sponge Cake with Whipped Cream is refreshingly yummy and light. It features a super soft sponge cake filled with freshly whipped heavy cream and garnished with strawberry slices.
This Hong Kong Style Sponge Cake uses very limited ingredients and is extremely straightforward to make too, especially if you use the proper kitchen tools. A Stand Mixer and electric hand mixer are very handy kitchen gadgets. With my tried and tested Recipe, you can make this rustic while tasty & healthy sponge cake nice and easy. I make this regularly for my family and friends. It is perfect for a birthday or any celebratory occasion.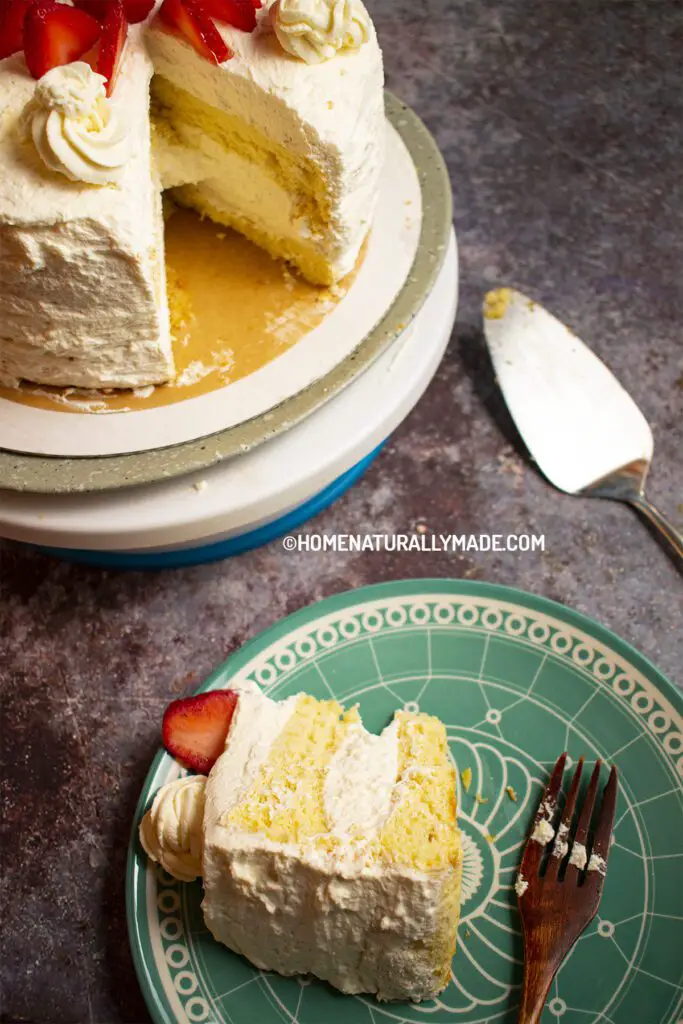 How to make a yummy & healthy Chinese Bakery Sponge Cake?
Tip No.1 is to use homemade cake flour
Cake flour is important for making a soft and tasty cake. Nevertheless, you don't have to buy cake flour separately. If you already have your favorite organic all-purpose flour at hand, all you got to do is to steam it for 10 minutes. It is an old-fashioned trick regularly adopted during the old days in China when resources were scarce.
A bamboo steamer lined with double-layered organic cheesecloth, coupled with a cast iron wok is a perfect tool set for making homemade cake flour.
After steaming, let the flour cool and dry before rolling it into powder and storing it in an airtight glass jar.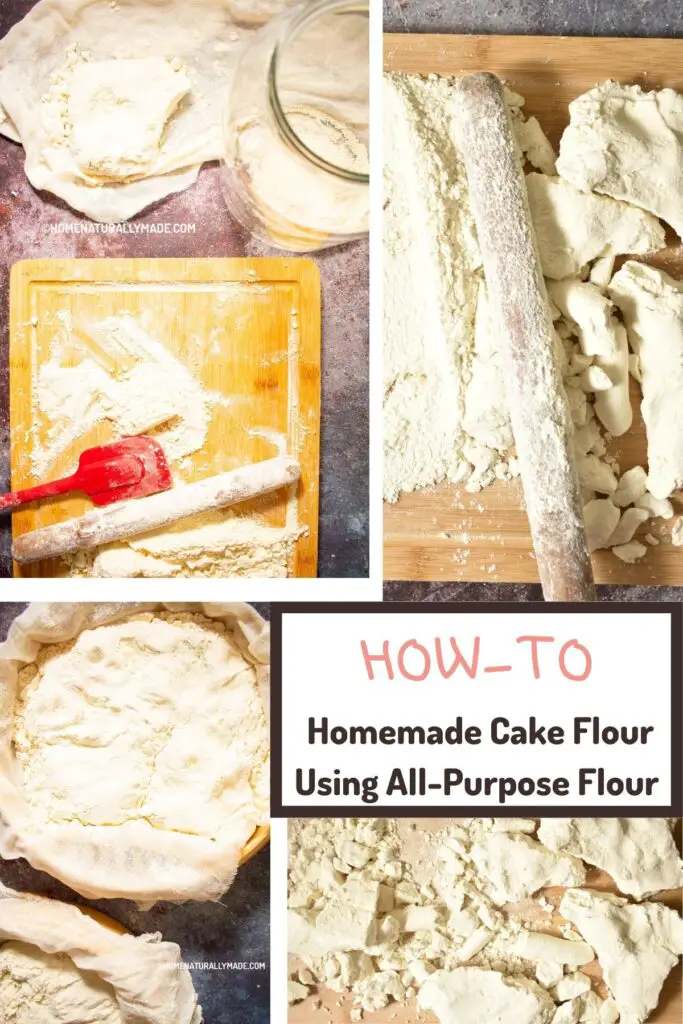 No.2 is to beat the egg whites with sugar until the peak forms
This sponge cake is super soft and fluffy yet requires no baking soda. One of the key secrets is to beat egg whites with sugar separately until the volume expands to 5x and peak forms.
A stand mixer is a handy tool to get the job done quicker and easier in 5-6 minutes. Add the 6 egg whites to the mixer, along with 3 tsp white vinegar and turn the power on to medium-high. Two minutes into the beating, drizzle the cane sugar in.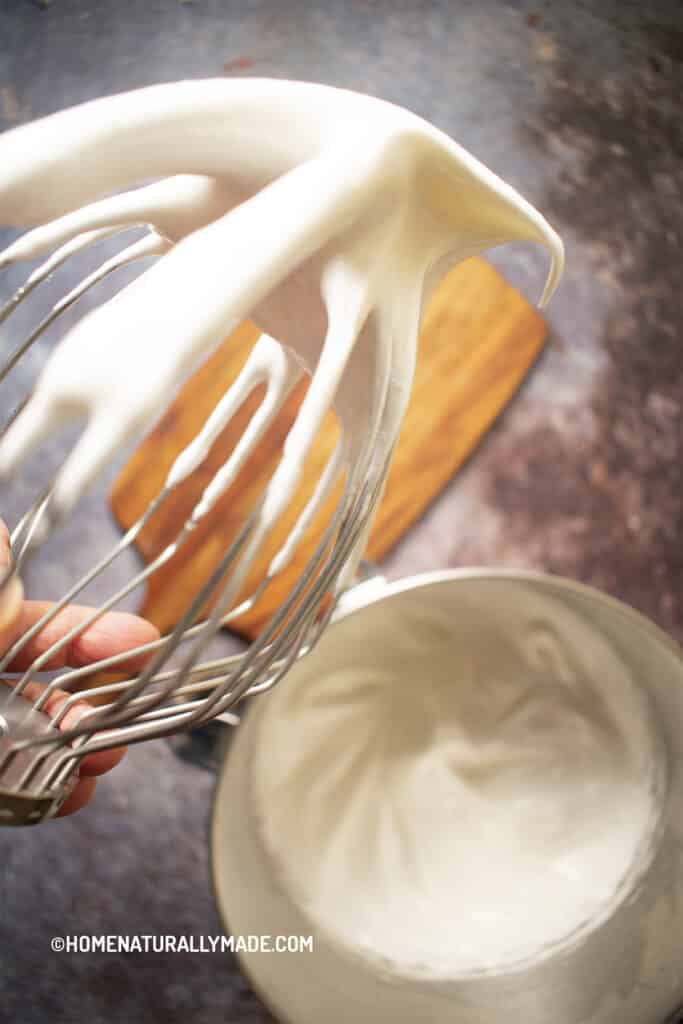 Tip No.3 is to make fresh whipped cream at home
The whipped cream is an essential ingredient here. The freshly beaten whipped cream using simple ingredients of organic heavy cream, cane sugar, and a pinch of vanilla extract is the best. Takes about 5 minutes on medium-high using a Stand Mixer.
Many people asked: what kind of sugar should I use to make whipped cream at home? I use organic unrefined cane sugar, my day-to-day go-to sugar. It works out perfectly, naturally yummy and tasty. The cane sugar will be beaten to powder during the process. Plus it gives the whipped cream some substances which I like.