Diary-free Zucchini Chocolate Muffins featuring loads of zucchini, cacao powder, and eggs are so moist, yummy, and healthy. A dark chocolate nutritious treat for chocolate lovers.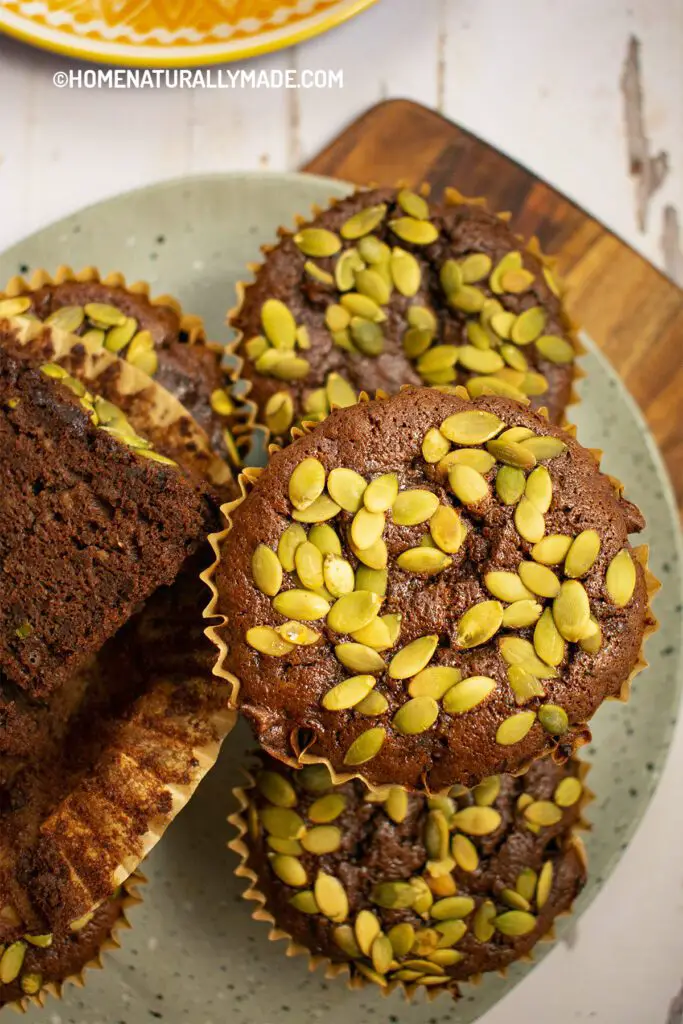 We grow zucchini every year in our backyard garden. Besides making tasty refreshing zucchini fritters, a quick & easy zucchini stir fry, this dark chocolate zucchini muffin is another awesome way of consuming the superfood zucchini.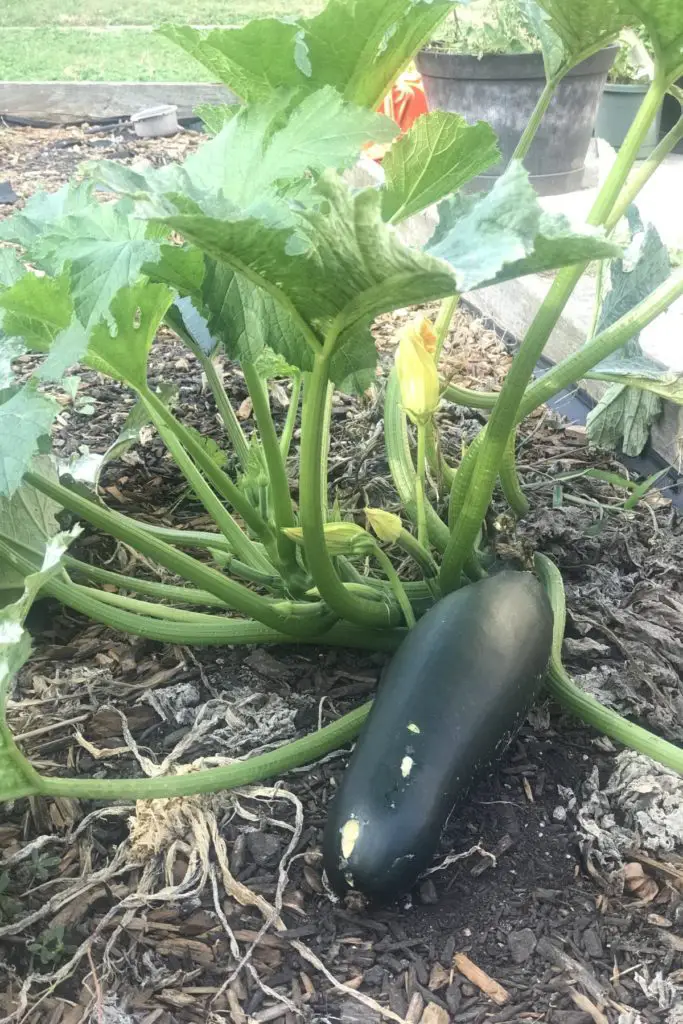 How to make yummy and healthy zucchini chocolate muffins?
Tip No.1 is to shred the zucchini into thin julienne cut
A Mandoline slicer is a handy kitchen gadget. Use the superfine slice setting and turn shred the zucchini into thin julienne cut slices.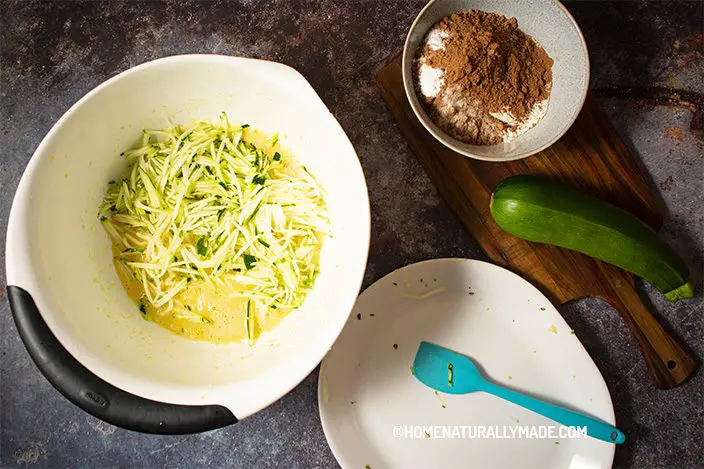 Tip No.2 is to use cacao powder instead of cocoa powder if possible
If you are not familiar with the difference between cocoa powder, dutch-processed cocoa powder, and cacao powder, here is a quick run-down.
While they are all made from cacao beans, the processing methods are very different. When processing cacao beans using high temperatures, they become cocoa powder, which is the most common on the market. If the temperature is extremely high to a degree that burns the cacao beans and darkens the color, you've got dutch-processed cocoa powder.
Cacao Powder's Impressive Health Benefits
The organic cold-pressed cacao powder, just like the name suggests, involves minimal processing during production. It is a truly impressive superfood and naturally preserves all the nutrients cacao beans have to offer.
For instance, cacao beans' fiber promotes healthy digestion. They are also rich in flavonoids, which contains concentrated antioxidant agent. These antioxidant substances help fight off free radicals, which helps restore the total well-being of our body systems.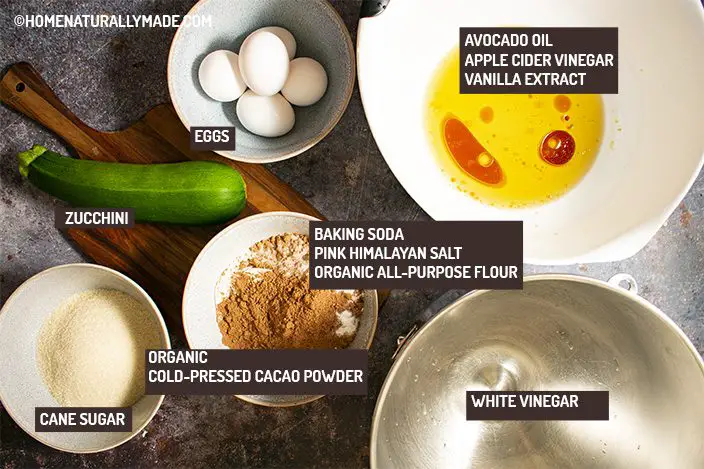 Tip No.3 is freshly homemade meringue makes the zucchini chocolate muffins fluffy and healthy
Simply put, meringue is essentially beaten egg white with sugar till it expands the volumes multiple times and peaks. A stand mixer is a useful kitchen gadget to make this process quick and easy. I often add a few drops of white vinegar to help the beating process which also enhances the taste.
Meringue makes these zucchini chocolate muffins fluffy and healthy. It is healthy not only do eggs contain loads of nutrients, but it also makes it possible to use significantly less oil.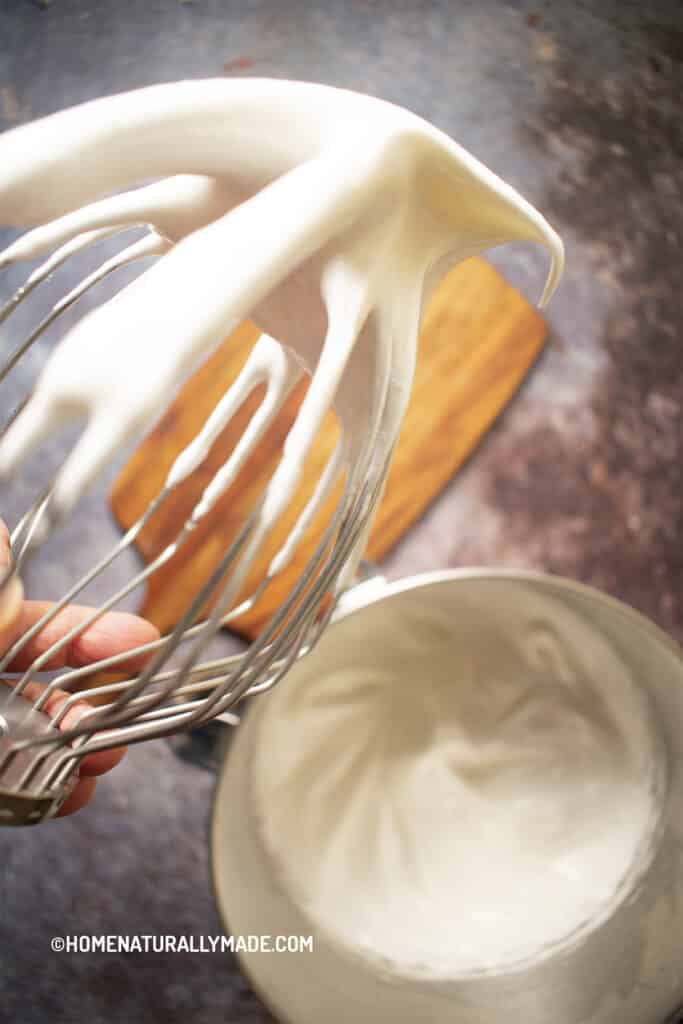 Like Chocolate Muffins? Don't forget to check out my regular Dark Chocolate Muffins Recipe.