Dark Chocolate Muffins featuring cacao powder, organic all-purpose flour, homemade meringue, and avocado oil is moist, yummy, and healthy.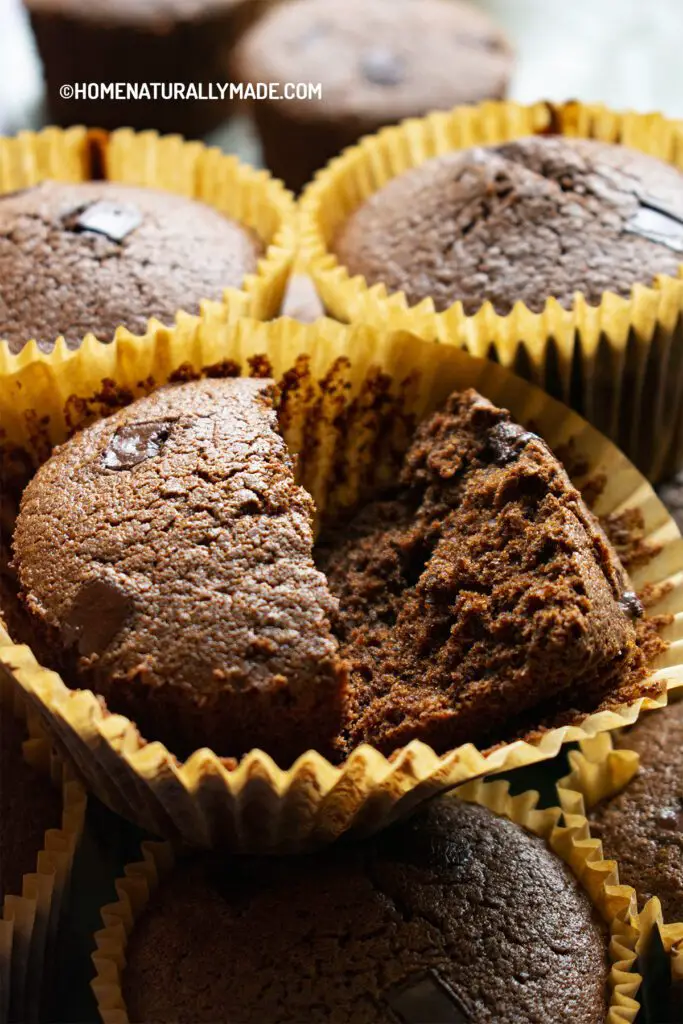 What makes these Dark Chocolate Muffins Yummy and Healthy?
The first thing first is the superfood cacao powder
If you are not familiar with the difference between cocoa powder vs. cacao powder, here are quick takeaways.
Both cocoa powder and cacao powder are coming from cacao beans. Unlike cocoa powder, which usually uses roasted cacao beans and usually involves high temperature during the process, cacao powder is cold-pressed cacao beans. As a result, cacao powder has preserved all the goodies cacao beans have to offer.
The impressive health benefits of cacao powder include the fact that they are super rich in antioxidants and anti-inflammatory properties. People believe they can help lower blood pressure too, making it a great DASH food. DASH stands for a dietary approach to stop hypertension.
Read here for more information about cocoa powder vs. cacao powder and the health benefits of cacao powder.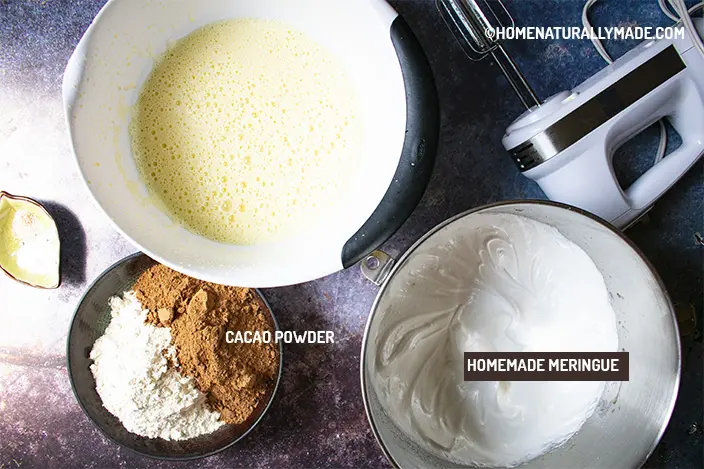 Secondly, this recipe for chocolate muffins incorporates homemade meringue
Meringue is essentially beaten egg white together with cane sugar till it expands the volumes multiple times and peaks. Adding a few drops of white vinegar will help the process and enhances the taste too.
Meringue makes these muffins super moist and healthy. It is healthy because meringue makes it possible for you to use significantly less oil.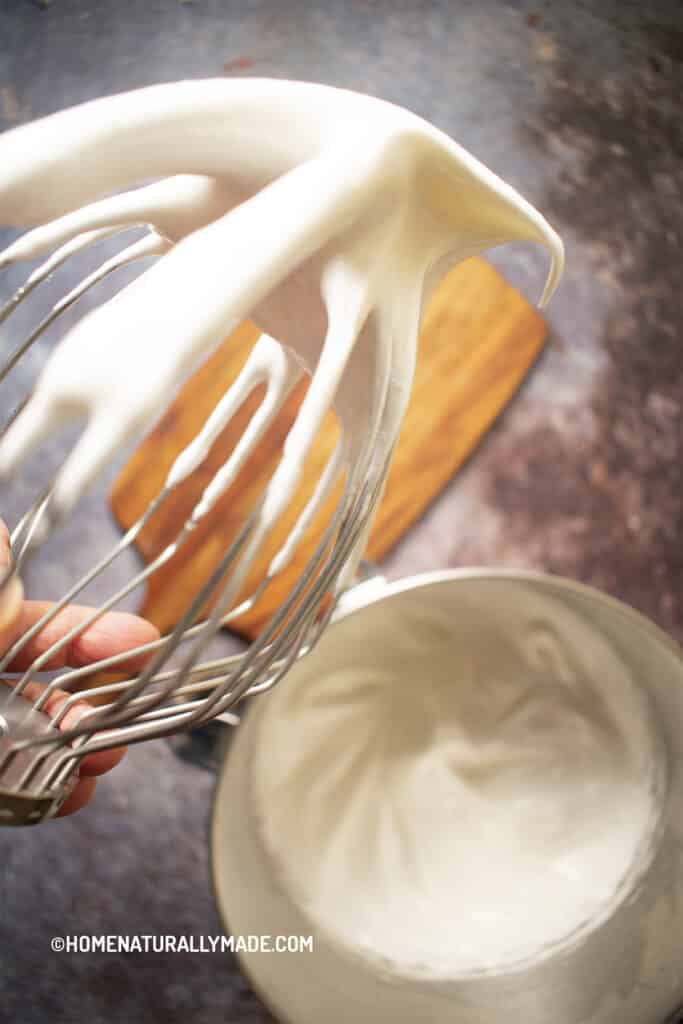 Thirdly, avocado oil is such a perfect superfood oil for chocolate muffins
Avocado oil has a very high smoking point and is almost tasteless and colorless. This makes it perfect for cooking, especially baking and frying. No doubt I am a big fan of avocado oil.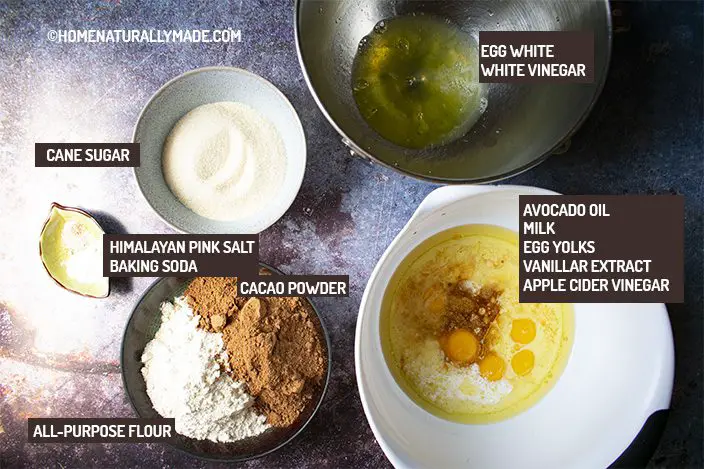 Muffin vs. Cupcake
People often ask: what are the differences between muffins and cupcakes? I have been asking this question myself for quite some time. Well, here are my takeways.
In a nutshell, you can say muffins are poor man's cupcakes. They have a rustic look and taste. However, just like wholegrain food used to be a poor man's diet but is now a trend, muffins are increasingly gaining popularity too.
Let's dive into the detailed comparison between muffin vs. cupcake:
Firstly, the texture is different thanks to slightly different ingredients
Think about a cupcake is essentially a cake in a cup. Therefore they are supposed to taste like a cake, which should be smooth and soft. This means cupcake often uses cake flour, and butter is mostly used for making cupcakes.
By the way, you can easily turn organic all-purpose flour into cake flour at home simply by steaming them for 10 minutes for Homemade Cake Flour.
Muffins, on the other hand, simply use all-purpose flour and may very well just use oil while skipping butter altogether. For example, This yummy dark chocolate muffins recipe uses only avocado oil.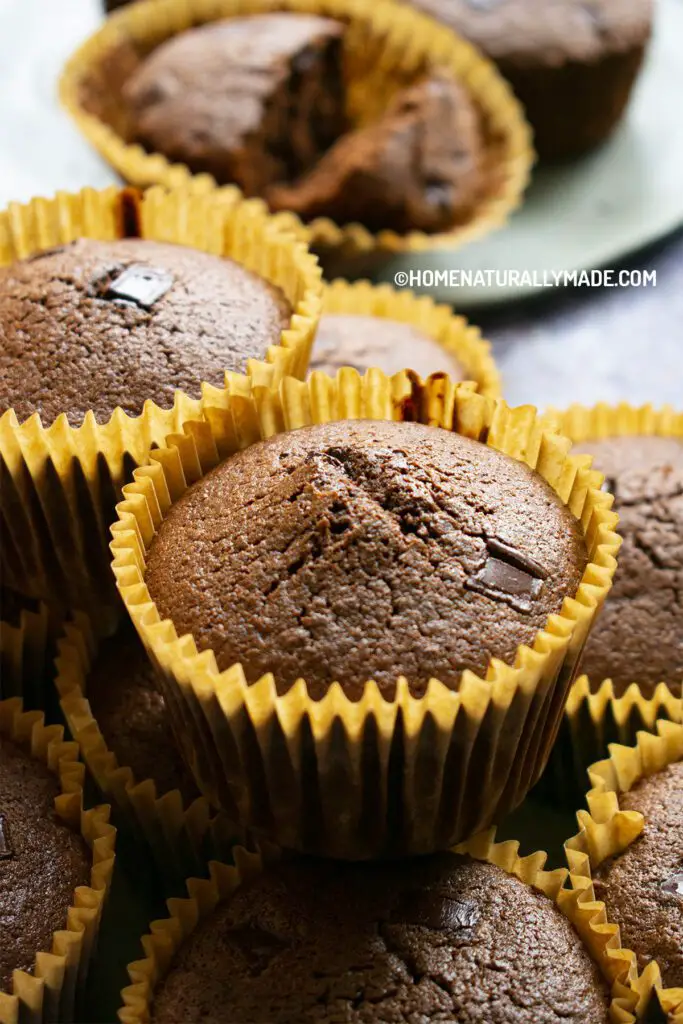 Secondly, the appearance between muffins and cupcakes is different
Cupcakes have a fine smooth and moist look topped with frosting. Muffins generally have a rustic dry look without frosting.