Coconut flour Pancake featuring a blend of coconut flour and organic all-purpose flour is so fluffy, yummy, and nutritious. They are super easy to make too, using simple whole ingredients including egg, milk, white vinegar, apple cider vinegar, and baking soda. Superfood avocado oil is perfect to make this hearty pancake.
You can substitute milk with non-dietary milk, such as almond milk or rice milk. A highlight of this recipe is citrus blossom, an all-natural flavor super extract. The appetizingly pleasant citrus flavor elevates the taste of coconut flour pancake amazingly.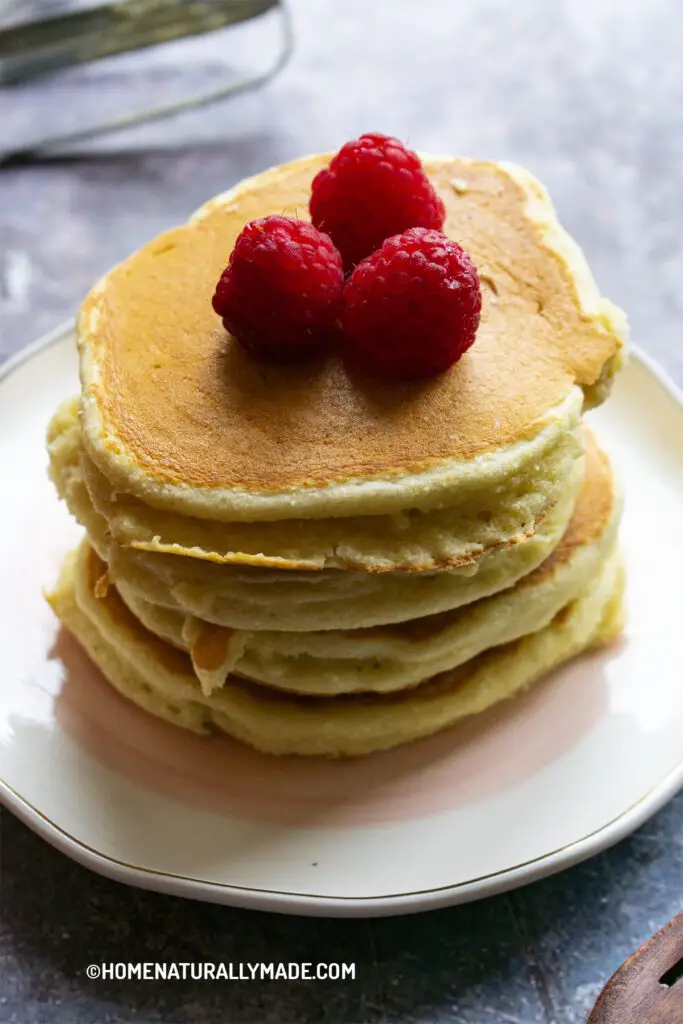 How to make coconut flour pancakes?
Tip No.1 is to blend a homemade buttermilk
Homemade buttermilk makes these coconut pancakes extra fluffy. To make buttermilk at home, simply add 2 tsp white vinegar to the milk.
Tip No.2 is to blend the batter well and let it rest for a few minutes
Coconut Flour is from dried coconut flesh and then ground into fine powder. They have a creamy white color and a mild coconut aroma. Compared to all-purpose flour, coconut flour has this creamy whitish glow and slightly grainy texture.
As a gluten-free superfood, coconut flour is rich in fiber and plant-based iron. Read here to read more about coconut flour fun facts and health benefits.
Because coconut flour is super rich in fiber, it absorbs more liquid compared to regular all-purpose flour. The resting helps the coconut flour to soak up the liquid. It also allows the all-purpose flour to react with the water content in the milk to form a bond. These two factors will help the pancake to taste soft and yummy.
By the way, if you like waffles, you can use the same batter to make coconut flour waffles.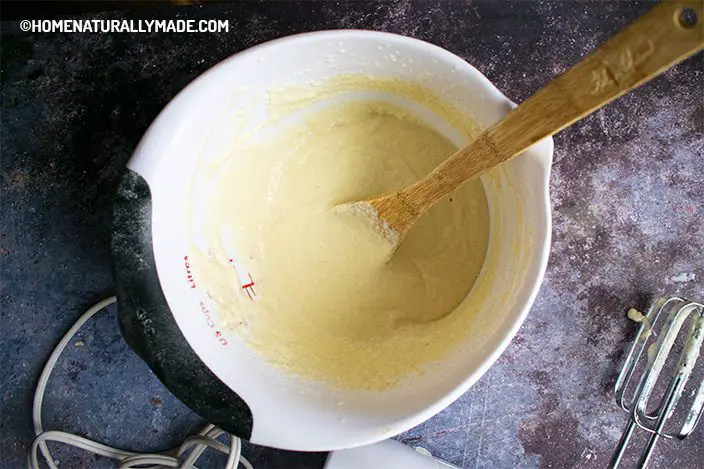 What to expect when making coconut flour pancakes compared to regular pancakes?
The most notable difference is that the batter is not as fluid as your regular all-purpose flour pancake batter. Needless to say, this is because coconut flour is extremely rich in fiber.
Therefore, unlike regular pancake batter that will just flow and flatten by itself once in the frying pan, you will need to use a silicone spatula to gently spread out and flatten the coconut flour pancake batter.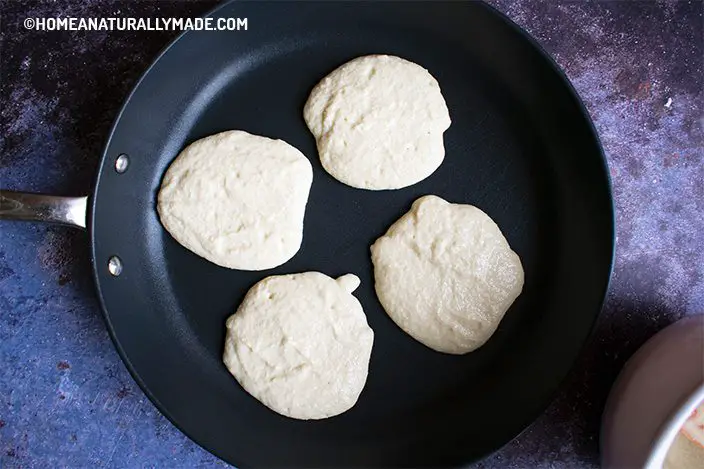 Nevertheless, they are super fluffy, yummy, and nutritious!