Homemade from scratch three ingredients peanut butter using Vitamix Blender is easy, healthy and yummy. That is correct, you only need peanuts and a pinch of avocado oil and tiny bit of salt to make a nutritious wholesome peanut butter at home. For salt, I like Himalayan pink salt, which is perhaps the purest and most natural salt on the planet.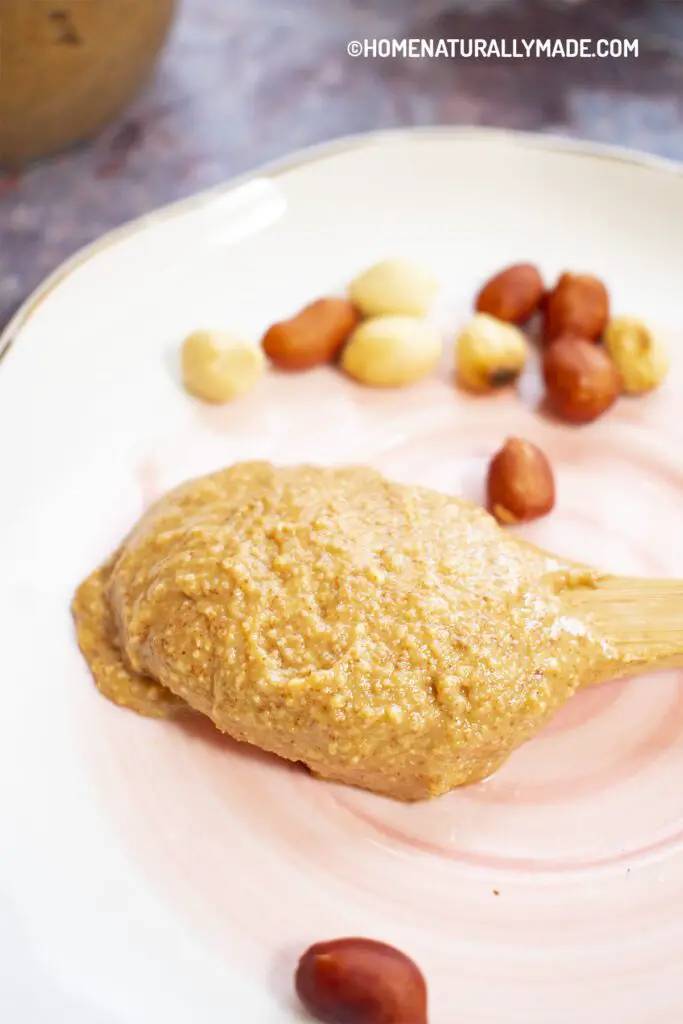 Vitamix Blender, does it worth it?
Vitamix Blender is not cheap. I considered Vitamix Blender for a rather long time before I finally got one. So if you are still contemplating, I totally understand. What I can tell you from my own experience is, you won't regret it.
This is especially true if you like smoothes, peanut butter, sesame butter, soybean milk. The chances are you will deeply appreciate the super powder and convenience of Vitamix Blender. It truly refines "blending".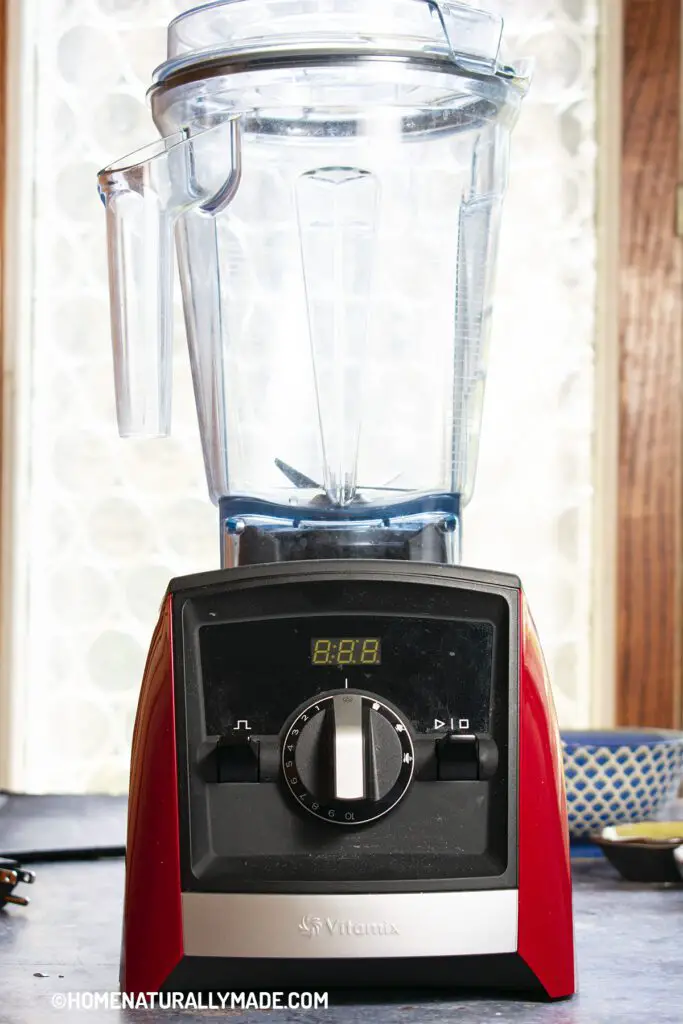 How to make Peanut Butter from scratch?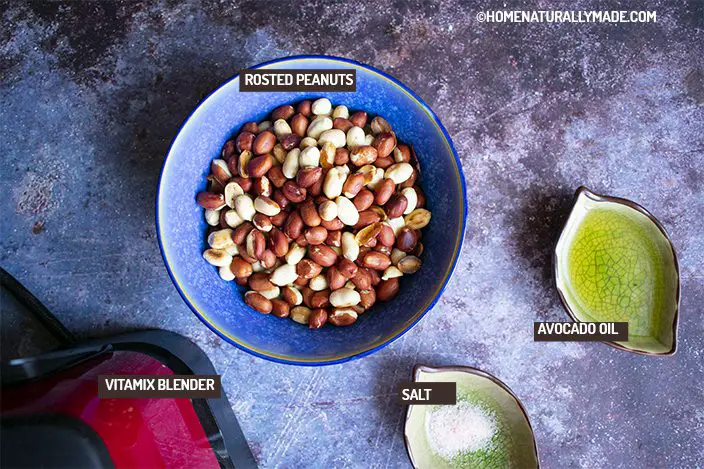 First thing first is the dry roast the peanuts for homemade peanut butter
It is quick & easy to dry roast peanuts over stove in a cast iron Wok. It takes merely about 5 minutes and the fire roasted peanuts are crunchy and tasty. You can use this method to dry roast all kinds of nuts or seeds, such as walnut, almonds, sesame seeds, etc.
After heating the cast iron wok for 2 minutes, spread the peanuts along the Wok curved surface and let them cook for about 2 minutes. After that, use a pair of bamboo spatulas to toss and turn non stop for another 3-4 minutes.
You can use the medium heat for the roasting.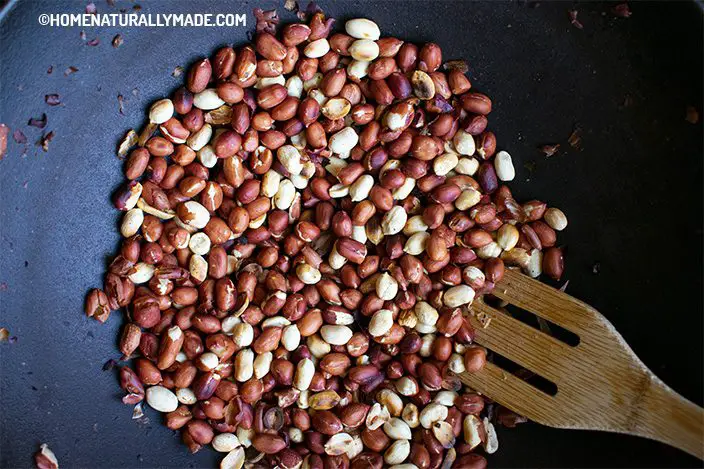 Next is to make Peanut Butter using the powerful Vitamix Blender
Add the 2 tbsp avocado oil to the blender first and then the roasted peanuts. Lastly, sprinkle a tiny bit of Himalayan pink salt over the peanuts. It is important to add oil first.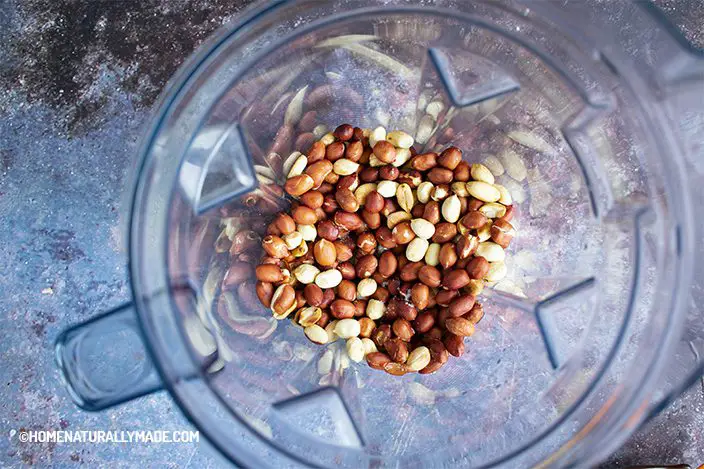 The most important tips of using Vitamix Blender to make peanut butter is being very patient and methodic. Use a pulse mode initially just to break down the peanuts.
Stop the blender immediately once the blades' top is no longer in contact with the peanuts. Use a silicone spatula to scrape and pile the peanuts around the blades, and pulse again. Repeat this until peanuts are fully break down.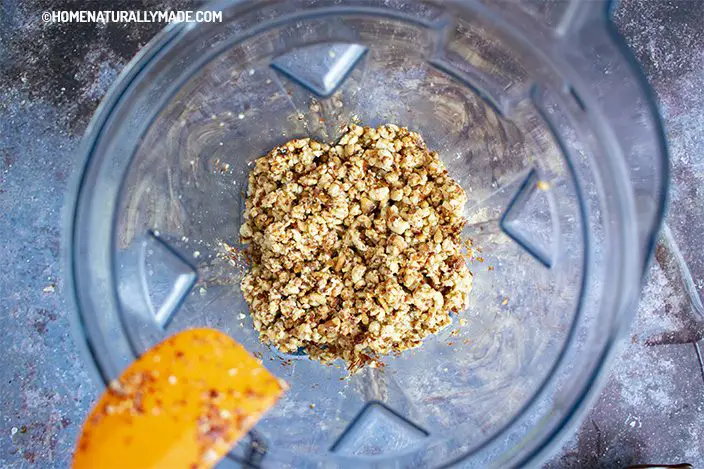 Once the peanuts are broken down, you will notice the blending cycle can go on longer than before. Similarly, stop the blender immediately once the blades top is no longer touching the peanuts. And then use a silicone spatula to scrape and fluffy the peanuts bits, and pile them over/around the blades.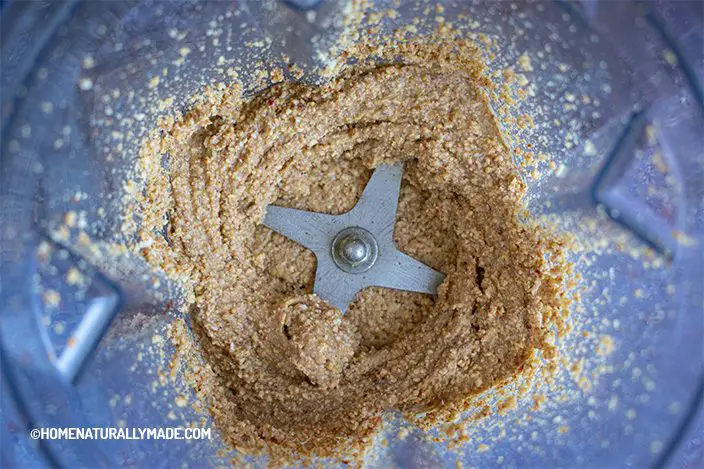 Repeat this process until you've got your desired texture, be a little chunky or smooth.