Homemade Chicken Shawarma Dry Rub using simple ingredients is so easy to blend on your own. With this at hand, you can make a tasty chicken shawarma sandwich in no time.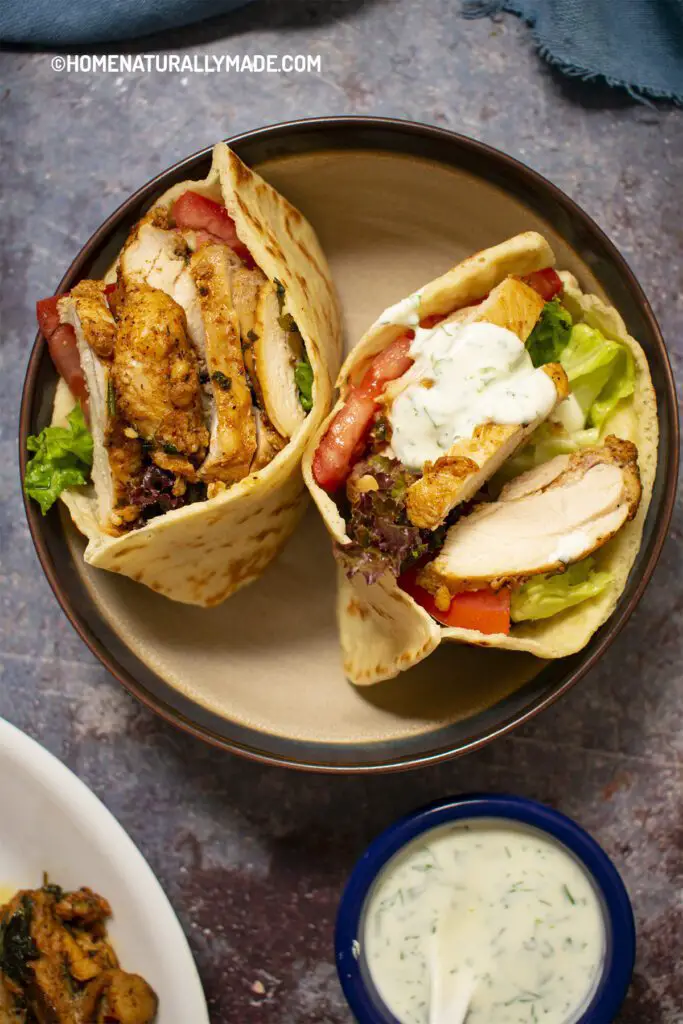 How to make a quick & easy Chicken Shawarma Dry Rub?
All you need is cumin, paprika, black pepper, coriander seeds, garlic powder and salt. I usually buy the whole some organic cumin, black pepper and coriander seeds and then use a spice grinder to grind into fresh spice powder.
For salt, my go-to salt is all natural Himalayan Pink Salt, which is perhaps the purest and healthiest salt on the planet.
The reason why I say this is extremely easy to blend is also because the ratio of the portion among the spices are simplistic. All equal portions except for garlic powder, use half portion for garlic powder.
All all spices into a bowl and use a mini egg whisk to vigorously whisk to blend evenly.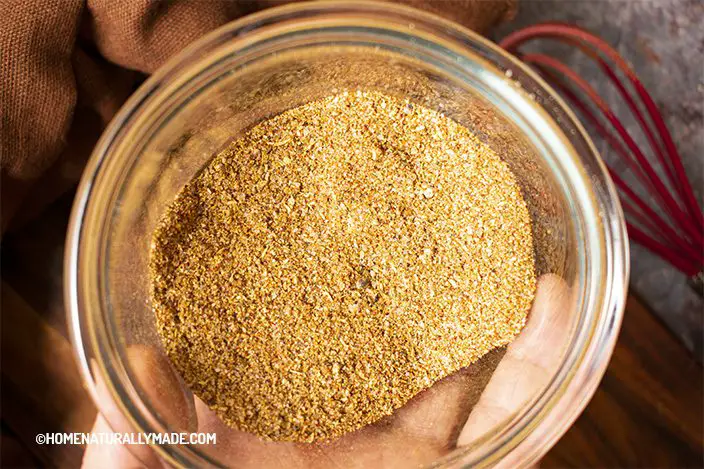 To store this chicken dry rub, really like these 4-oz glass jar with metal caps and pour/sift shaker. Super inexpensive when you get them in bulk and great quality. I use them to store all kinds of dry rubs including Roti Chicken Copycat Dry Rub and freshly ground spices.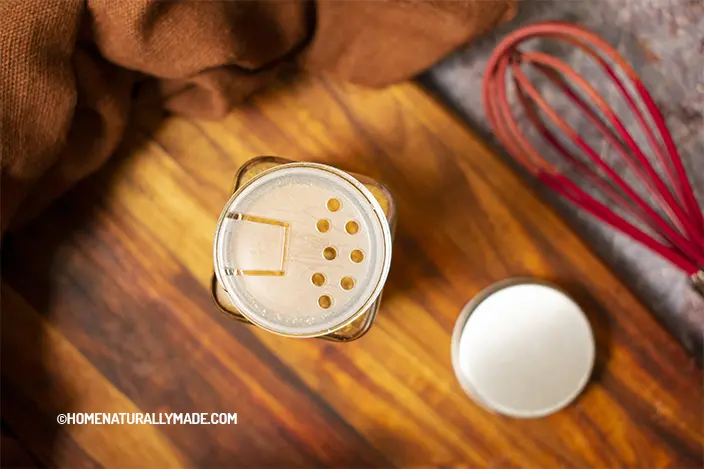 How do I use the Chicken Shawarma Dry Rub?
After clean, rinse and pat dry the chicken thighs, sprinkle the dry rub on the chicken evenly to cover the chicken, both sides. Just a thin layer and it is OK to miss a some spots.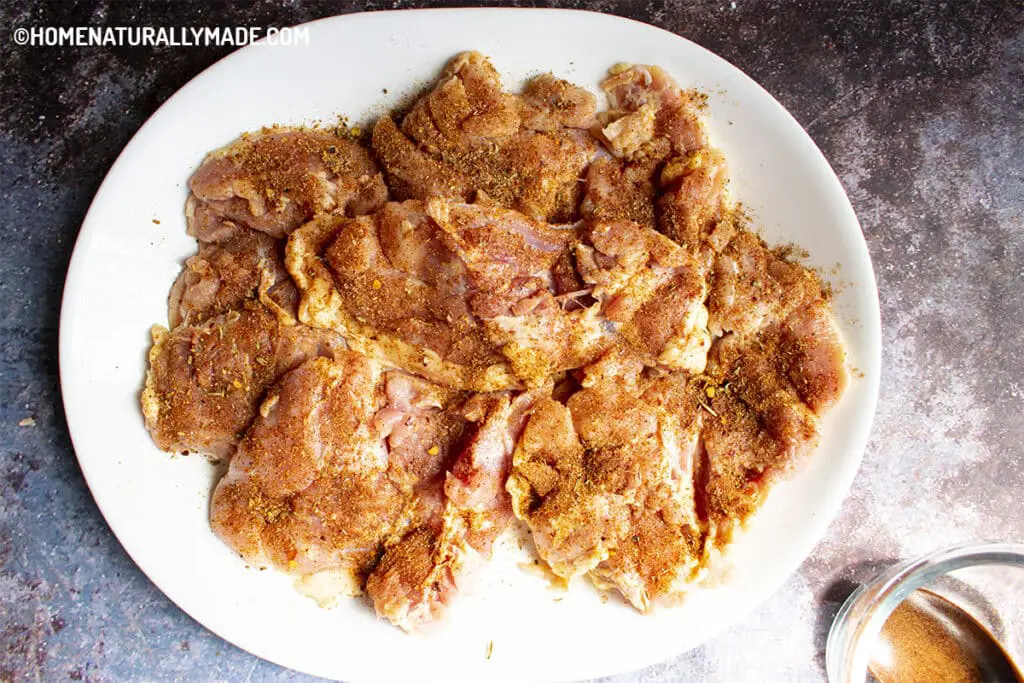 As for the cooking method, either braise, grill or bake shall work out great. Braise takes the least amount of time, is usually my go-to method of cooking food.
The way I braise, it essentially combines grill and steam together, which is a super efficient cooking. What's more, when done correctly, it can mimic the taste of grilled or pan-fried chicken, but only takes about 15 minutes. Bone-less chicken thighs are very quick to cook. Drumsticks take a bit longer time to cook.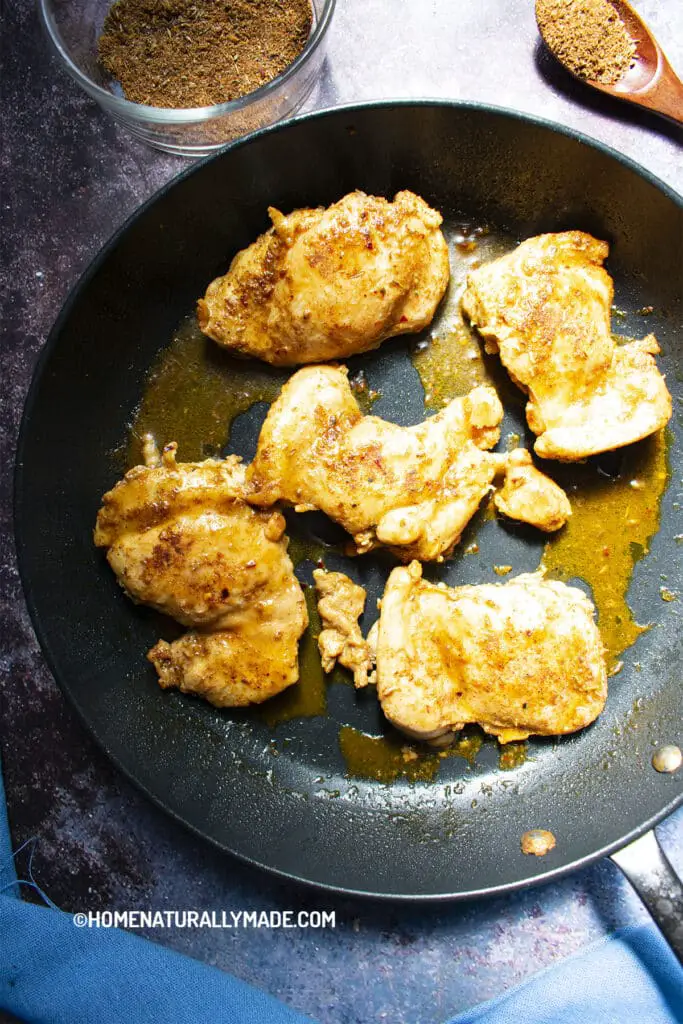 First is to turn the heat to medium and heat the hard-anodized frying pan for 2 minutes. Lay the marinated chicken flat on the frying pan and cook each side for about 2 minutes, or till they are properly seared. Then add a cup of water around the edge of the pan, cover the pan with a lid and let it cook for 8 minutes or the water is about to evaporate. Last but not least, is to remove the lid and, flip the chicken and cook for 1-2 minutes.