I became a fan of Roti Restaurant's Mediterranean chicken which inspired me to develop this Homemade Chicken Rub. With this chicken dry rub at hand, you can make a deliciously healthy Roti Chicken Copycat anytime you want.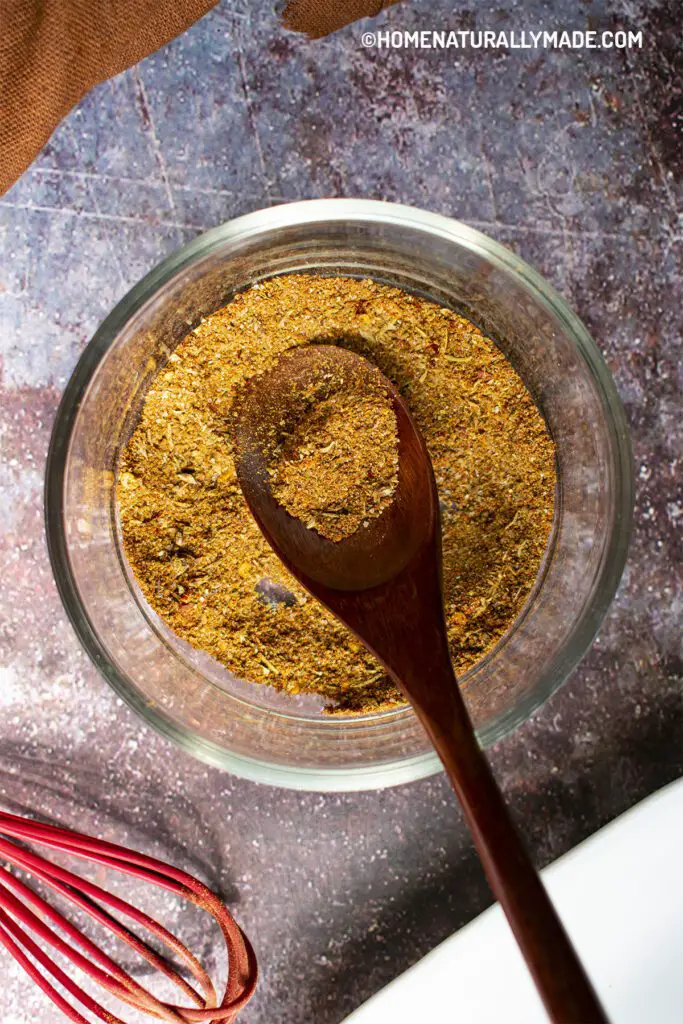 Just sprinkle this chicken dry rub over the chicken thigh, and then either grill, broil or braise to make a yummy Roti Chicken.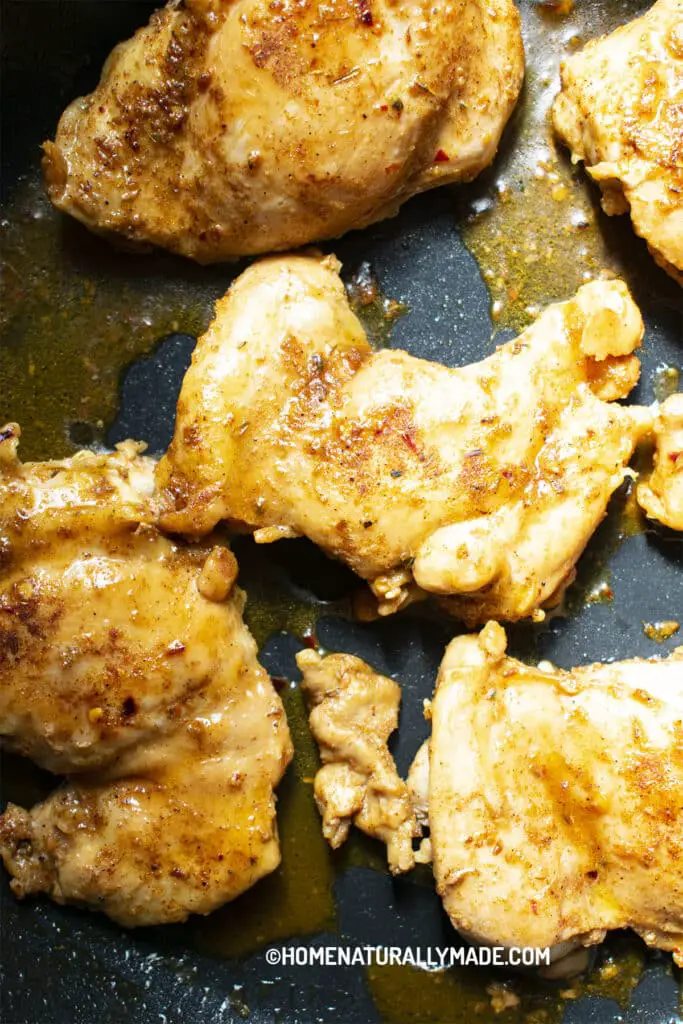 How to make Mediterranean Chicken Dry Rub?
Tip No.1 is to gather and prepare all the spices
Roti Chicken is full of flavor, which comes from a blend of over 10 delicious spices. The predominant flavor is from cumin seeds. I highly recommend you get the fresh organic cumin seeds and then grind them fresh into powder using a spice grinder.
The freshly ground cumin seeds powder has such a refreshing, stronger, and tastier flavor.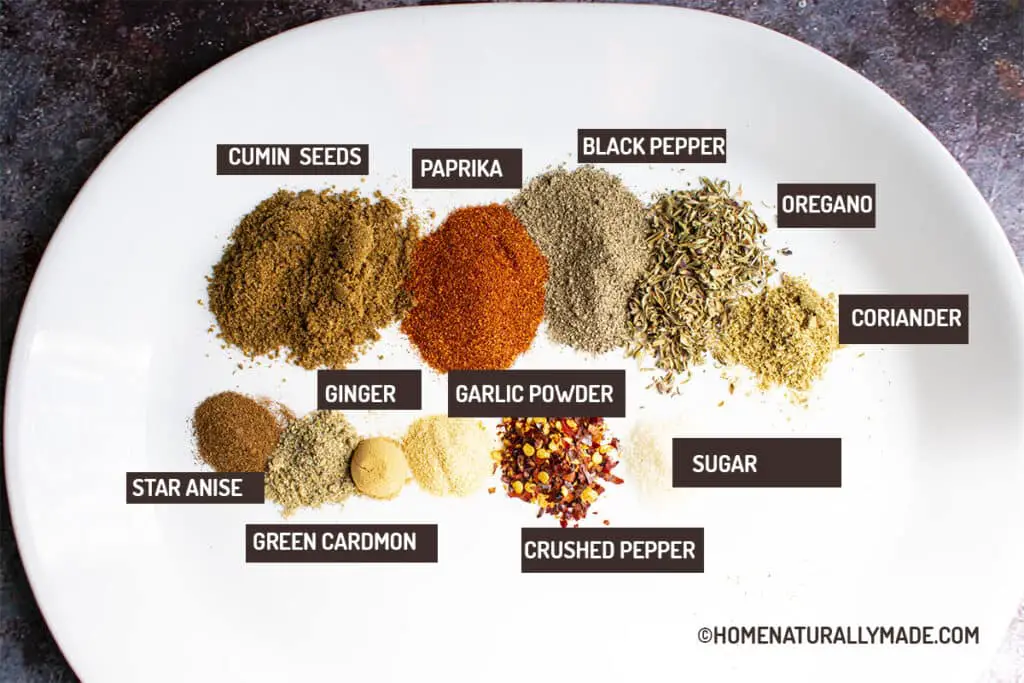 Other than cumin, you will also need paprika, black pepper, oregano, coriander seeds, star anise, ginger, garlic powder, and green cardamom.
Spices such as paprika, ginger, and garlic make sense to get the powder directly. For black pepper, coriander seeds, star anise, and green cardamom, I usually get the organic whole seeds and then grind them into powder at home.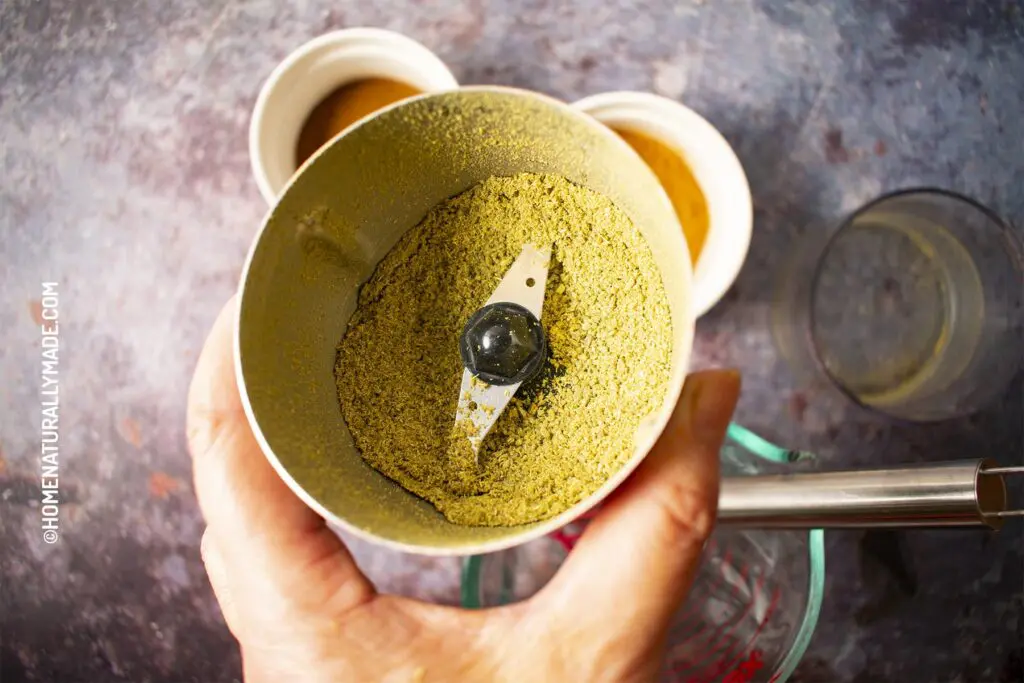 The ratio of the spices is important, which determines the flavor and taste.
Out of the 11 spices, I can generally group them into 5 tiers based on the volume used in this recipe. You will need cumin seeds the most, followed by paprika. Tier 3 level spices include black pepper and dried oregano.
Next, tier 4 level species are coriander seeds and sugar. Last but not least, tier 5 level spices include star anise, green cardamom, ginger, and garlic powder.
Tip No.2 is to blend the spice mix and salt
Himalayan pink salt is my favorite salt. For every 1 tbsp chicken dry rub spice mix, use 1/2 tsp salt and then whisk to blend.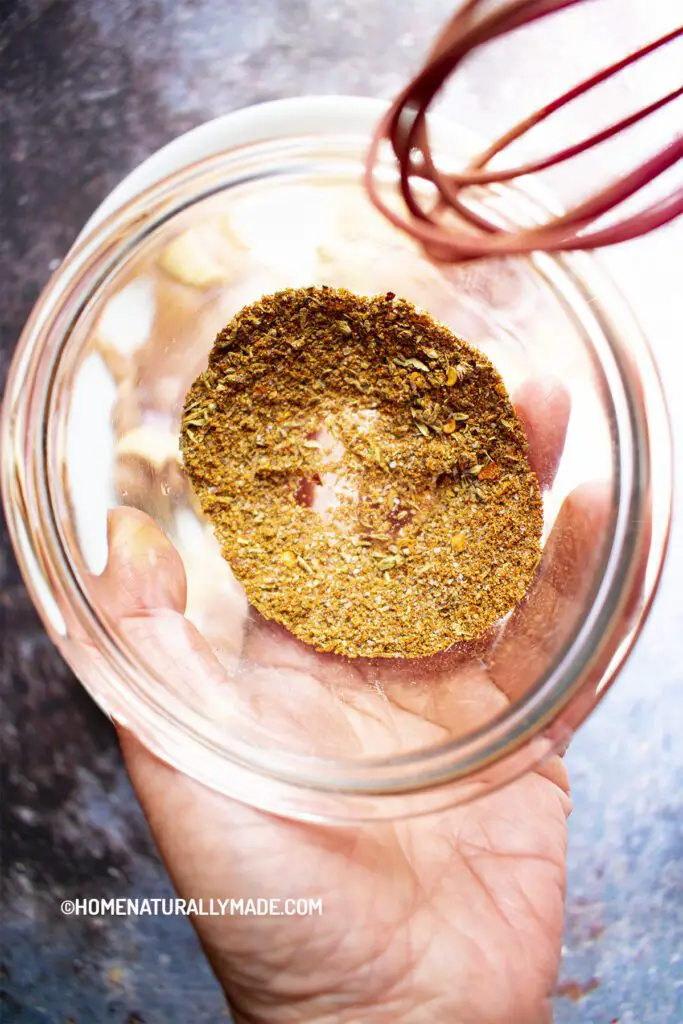 How to use Roti Chicken Dry Rub?
Store this chicken dry rub in this 4-oz glass spice jar. When it is time for cooking roti chicken, just generously sprinkle this dry rub over cleaned chicken thighs or drumsticks.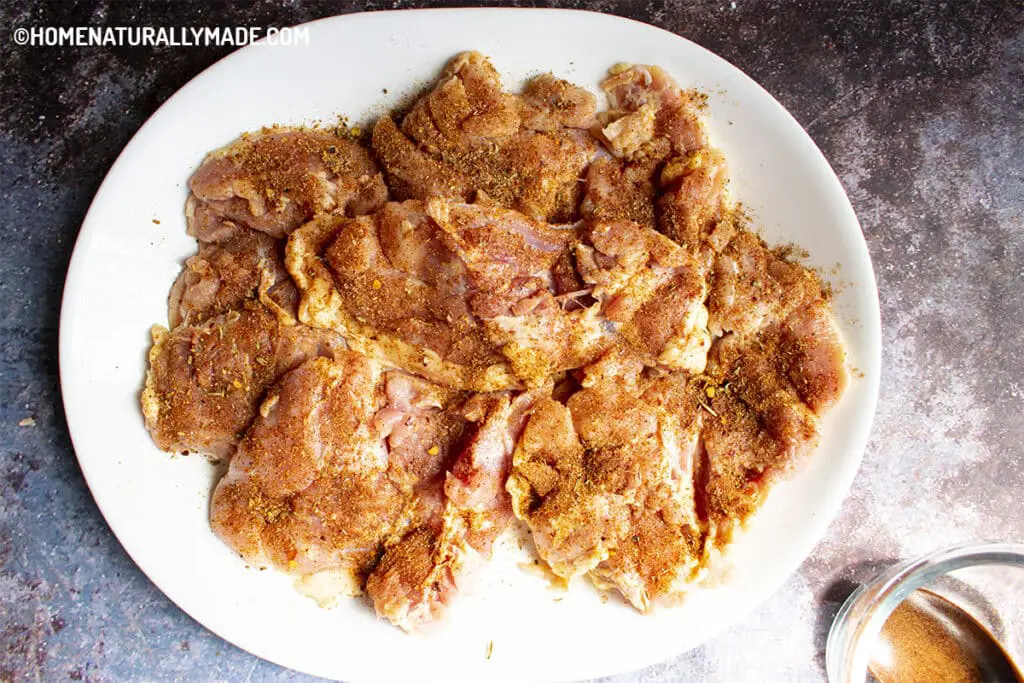 In terms of cooking methods, you can either grill, broil, or braise.