Chicken Shawarma with Yogurt Sauce is a well-liked Mediterranean-style sandwich. So refreshing, naturally yummy, and easy to make. I became a big fan since I tried it at Pita Inn and was determined to figure out a homemade easy, tasty and healthy Chicken Shawarma recipe since. So glad I've got it and excited to share it with you here.
This delicious Chicken Shawarma features homemade from-scratch pita bread and homemade Greek Yogurt sauce. It is especially suitable for summer days, picnics, and/or packed lunch for school or work.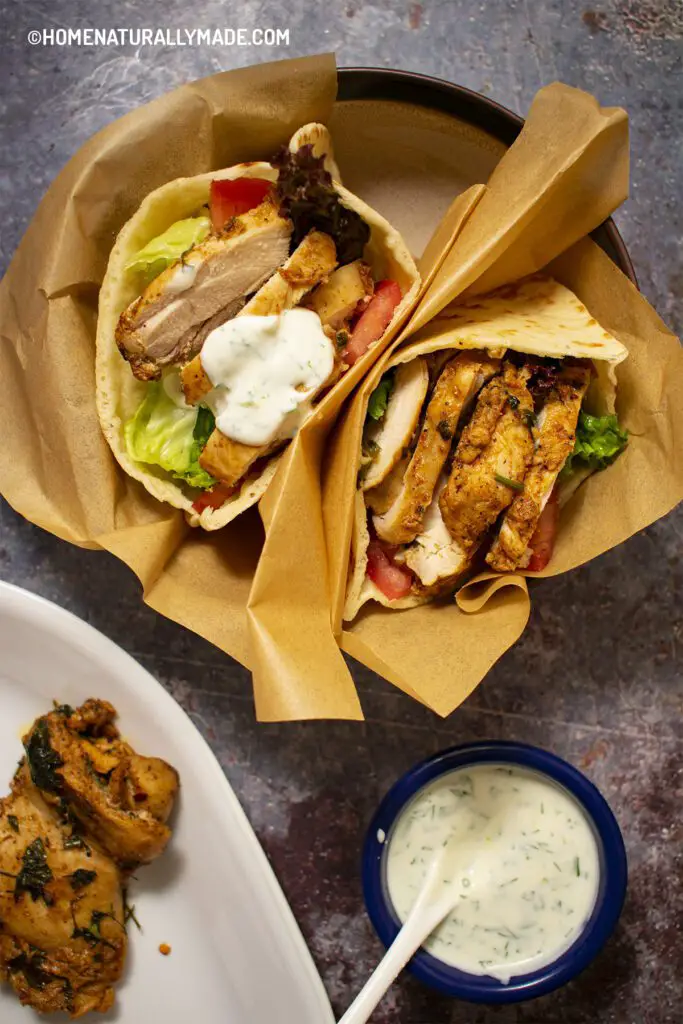 How to marinate and prepare chicken for Chicken Shawarma?
Juicy and delicious chicken is not only the highlight but the core of this dish. It is essential to marinate the chicken properly in advance.
Sake is one of my secret marinating ingredients, it tenderizes and refreshes chicken wonderfully. Regarding spices, an equal amount of cumin, paprika, black pepper, coriander, and salt work magically together to flavor the chicken. I also like a tiny bit of crushed red chili for a hint of spiciness.
A splash of freshly squeezed lemon juice and oil helps binds the spices together and further enhances the taste.
Last but not least, the freshly minced garlic and finely chopped parsley elevate the flavor beautifully.
For spices, I like to get bulk organic wholesome spices. I store them in airtight glass jars and use a spice grinder to grind them into powder.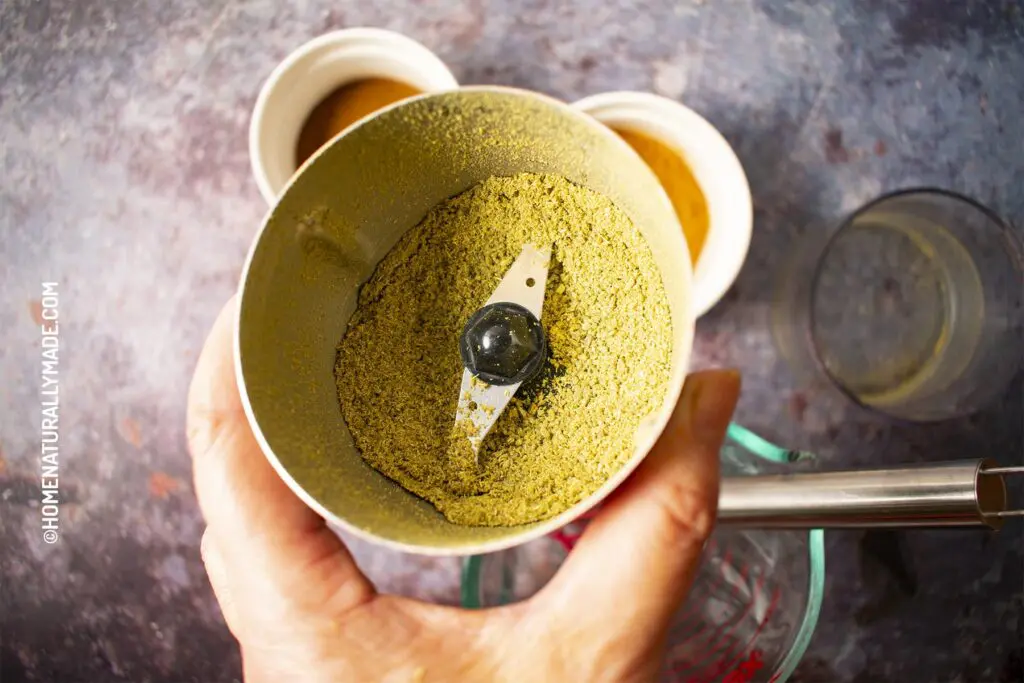 How to tenderize Chicken Breast?
You might be wondering, can I use chicken breast for Chicken Shawarma? Well, boneless and skinless chicken thighs meat, which is much tender and flavorful compared to chicken breast, works best for this recipe.
However, chicken breast can potentially work out too. You just need to do some extra steps to tenderize it first thing first:
Firstly, slice the chicken breast horizontally into halves so that they are not overly thick.
Secondly, pound the chicken breast with a meat tenderizer.
Lastly, toss the chicken breast pieces with a tiny bit of baking soda to further tenderize the meat. For one pound of chicken breast, use 1/4 tsp baking soda.