Easy homemade pita bread inspired by the traditional Chinese way of making pocket bread is so naturally yummy. The ancient Chinese secret for making pocket bread makes sure that flatbread has a perfect pocket every time. I am going to show you how.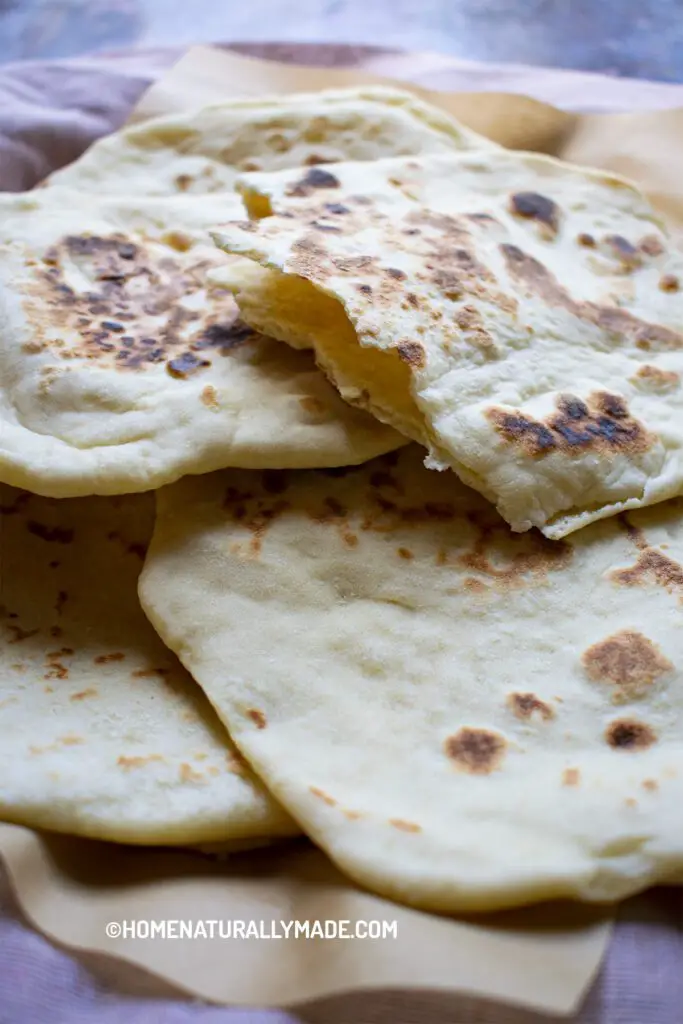 How to make pita bread video tutorial
How to make the perfect dough for easy homemade pita bread?
A semi-leavened dough would be excellent for pita bread. They are not as extra fluffy as Chinese pork buns or red bean buns, but just the right amount of softness. This means I use half of the active dry yeast as I would make fluffy buns. As a matter of fact, Suzhou-style Shengjian Mantou, or Pan Fried Pork Buns also uses semi-leavened dough for a balance of firm bite and softness.
This organic all-purpose flour is my go-to flour for buns, dumplings, and bread. I also steam them for 10 minutes to make my own homemade cake flour, an old-fashioned trick.
Regarding yeast, active dry yeast is all you need. I usually buy a big package (about 1 pound) and store it in an air-tight glass jar in the freezer. They stay powdery in the freezer too, which makes it easy for me to use a teaspoon to measure out the volume.
One tip for using active dry yeast is to remember to fully dissolve the active dry yeast in room temperature water before mixing it with the flour.
How to make a perfect pocket each time?
I use an old trick, which is to wrap the dough with a bit of flour and oil mixture, wrap, seal and flatten it. Then gently but firmly roll it out. The flour and oil mixture in the middle effectively helps separate the bread and create a nice pocket.
Make sure you seal the bread well, and then fondly watch the pocket bread to puff up and rise on the griddle.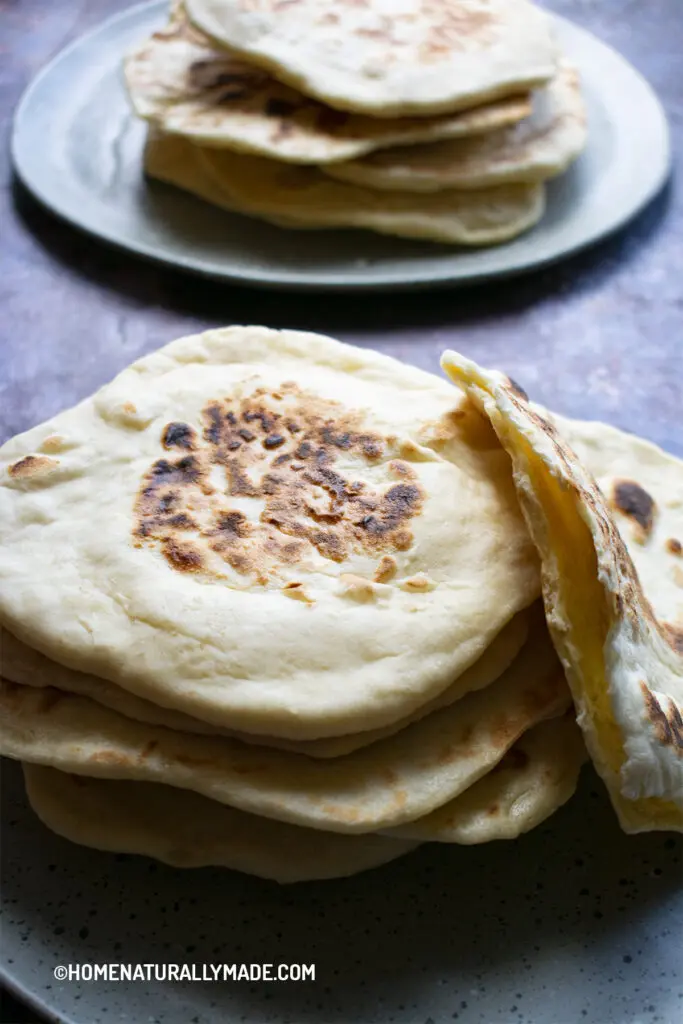 Stovetop or Bake the Pita Bread?
I am a huge fan of stovetop grilled pita bread on a cast iron griddle and highly recommend it if you have the time. The pita bread tastes better and it also gives you these beautiful enticing grill marks. It does take more time, since we grill one pita bread at a time, and each pita takes about 2 minutes, more or less.
However, you can bake the pita bread as you do with pizza. You will need either a stone or a heavy-duty baking sheet such as cast iron.