Homemade French Bread using extremely limited ingredients of all-purpose flour, active dry yeast, sugar, salt, and water is so refreshingly tasty. Toast it over the cast iron griddle and then spread it with homemade wild blueberry sauce is my kind of breakfast. Perfect to go with a cup of freshly brewed homemade Chai Tea.
It is super easy too with an active time of merely under 30 minutes. The catch is that making a starter plus completing two-stage proofing simply takes time, but is perfect for multitasking while waiting.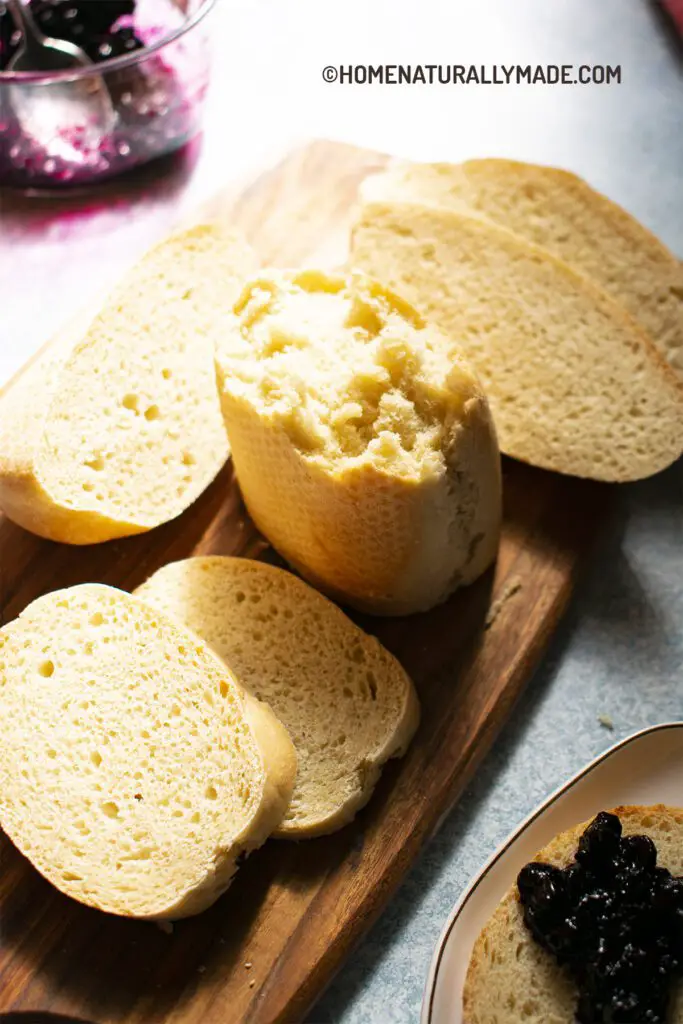 How to make French Bread easy, yummy, and healthy?
Tip No.s is always dissolving the active dry yeast in water first
I use active dry yeast for all my bread and bun needs. They work out perfectly. The key to maximizing the active dry yeast power is to dissolve and mix active dry yeast powder in room temperature water into a smooth paste first thing first before adding it to the flour. Never add the powder into the flour directly.
Tip No.2 is to make a starter for the French Bread and rest for about 2 hours
The starter initially looks like a batter. Cover it with a thick damp kitchen towel and rest for about 2 hours, or till it turns into a sponge.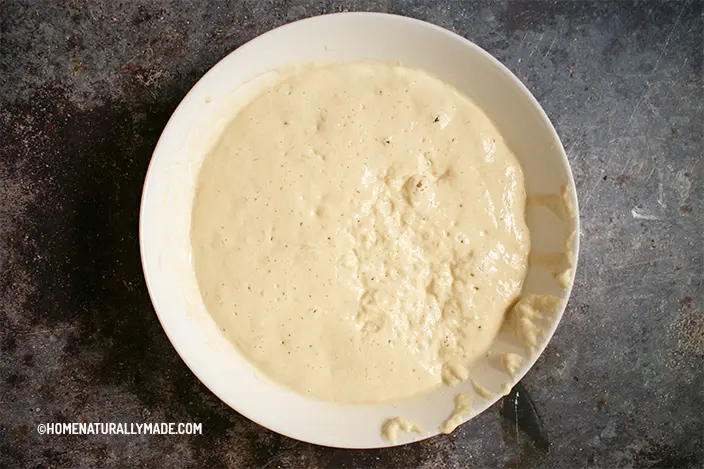 Tip No.3 is to make a super thick batter using the starter and proof for 30 minutes or so
Combine the starter with additional ingredients (active dry yeast plus water to form a paste, all-purpose flour, sugar, and salt) and mix well, using a silicone spatula. Gradually add water to blend in until you have a very sticky dough. Cover it with a damp kitchen towel and let it rest for about 30 minutes.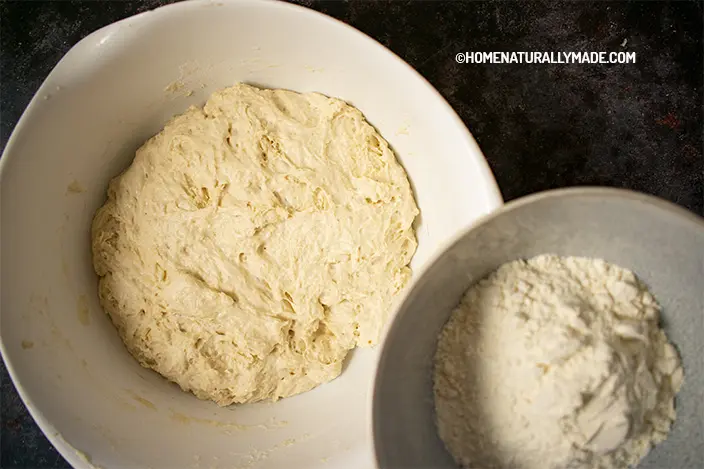 Tip No.4 is to add additional flour to form a sticky dough and use a slap and fold method to make the dough smooth
Add additional flour and knead to combine and blend. The dough may appear very sticky at this point, but don't worry. We are going to use a slap and fold method to knead the dough to make it smooth and soft in minutes.
Hold the dough in one hand and then slap it against a hard surface such as the kitchen granite countertop. Fold the dough together and repeat the slapping. As you continue to do so, you will notice the dough further stretches out and becomes cohesive, smooth, and soft.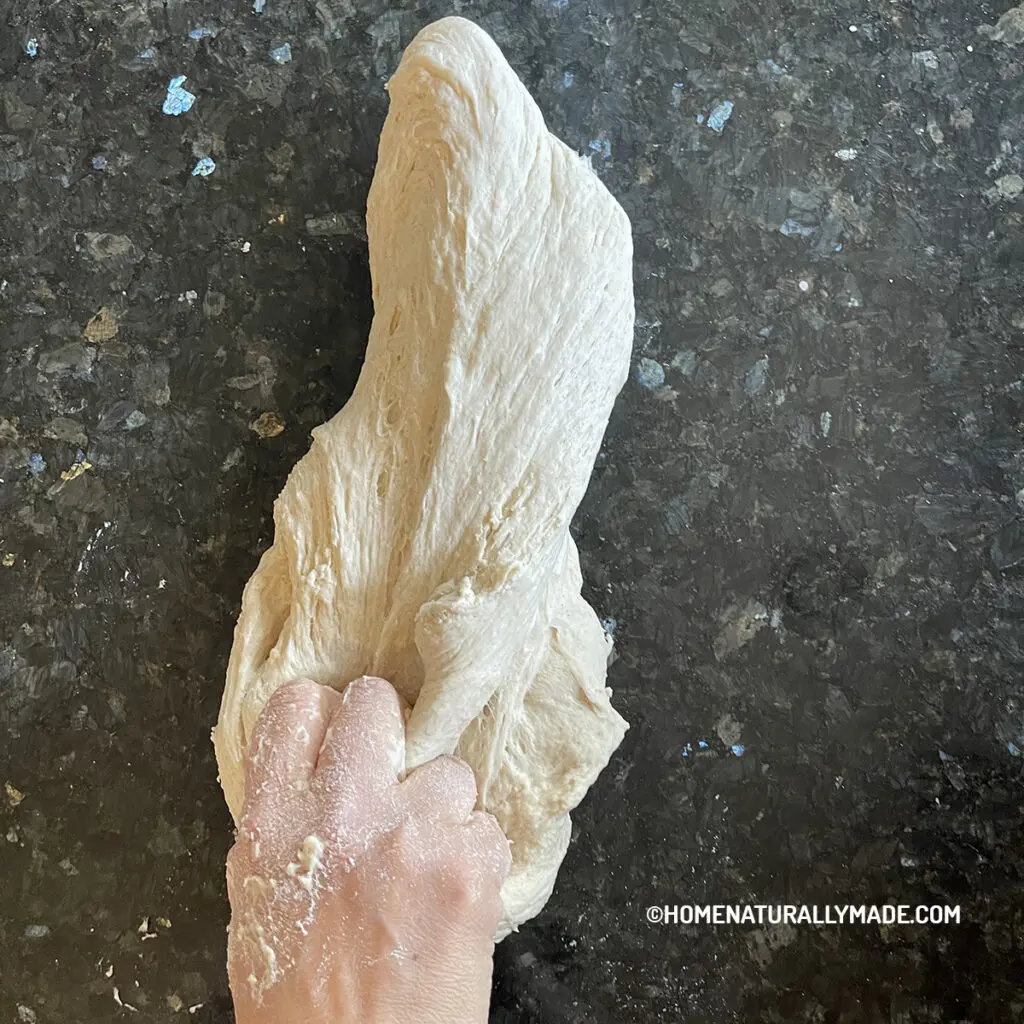 Tip No.5 is to twist & stretch the dough and go through the second proofing
This recipe makes 2 long French Bread. Divide the dough into 2 equal portions. For each portion, use your hands to knead into a long cylinder shape, similar length to the baguette pan, and then fold into halves. Use both hands to hold each end and then twist while stretching to extend it back to the baguette pan length.
Repeat this another two more times. Then roll it round and tall and then place them onto the baguette pan. Let it rest in an enclosed environment such as the microwave or unheated oven for about 2 hours or till the dough doubles its size.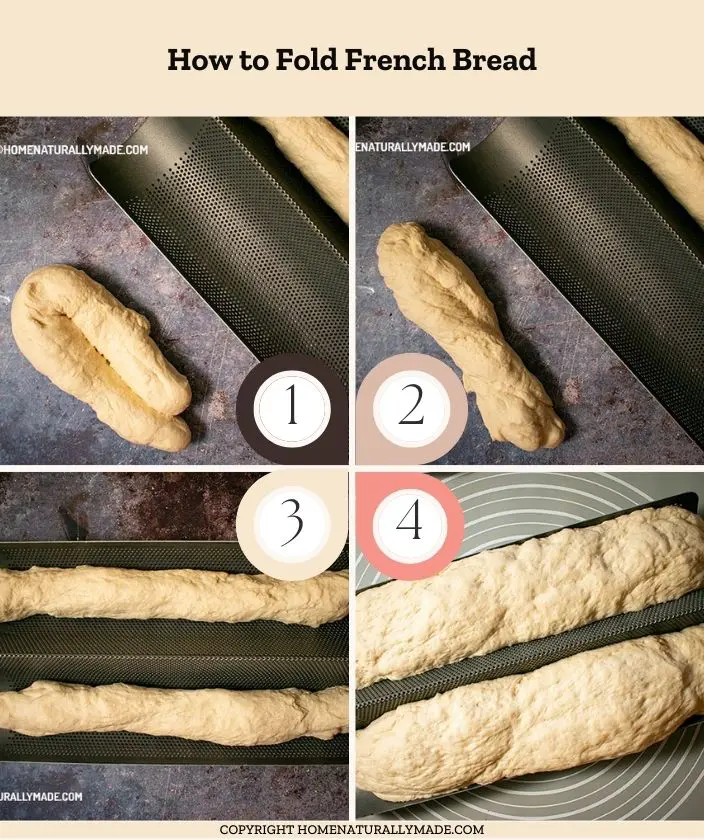 Last but not least is to bake French Bread
Preheat the oven to 375 F degrees and place the baguette pan on the middle rack and bake for about 30 minutes. If preferred, use a knife to score the top of the bread right before putting it into the oven. Nevertheless, the way I fold the bread doesn't necessarily need scoring.
Enjoy a naturally yummy and refreshingly tasty French Bread!