Quick & easy Garlic Bread featuring olive oil, minced garlic, oregano, black pepper, and a hint of salt is deliciously healthy. For the bread, you can pretty much use any kind. My favorite one is homemade French Bread or Country Bread.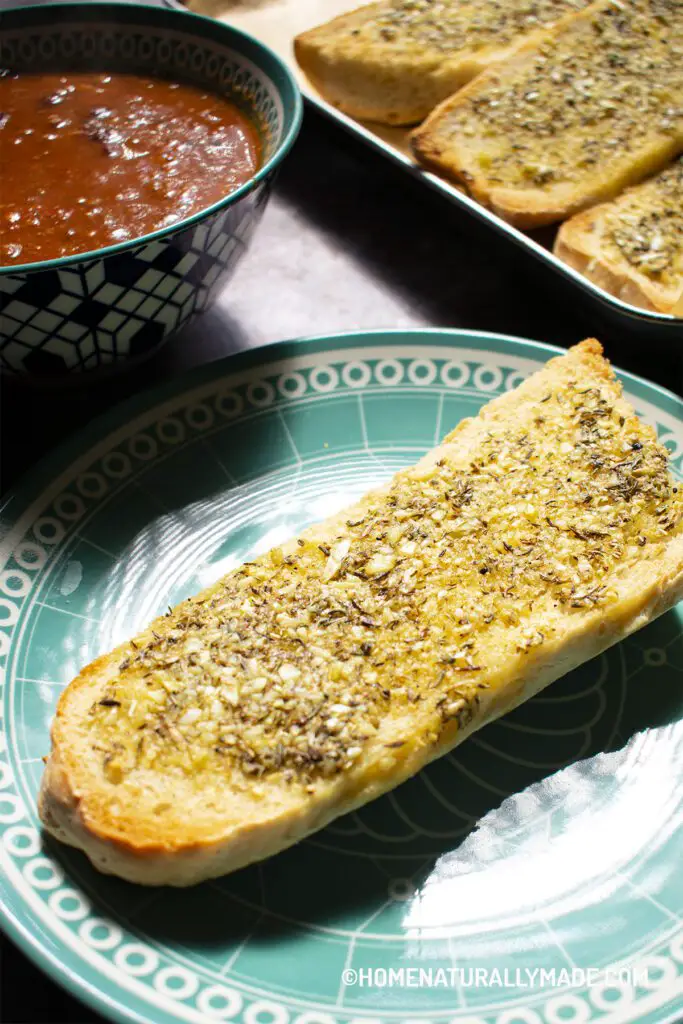 What kind of bread is best for making garlic bread?
For this recipe, you can pretty much use any bread, but try to avoid the super soft sweet bread. Country Bread or French Bread are among the excellent choices. I am especially fond of this homemade French Bread.
Not only do they have a neutral subtle flavor and firm bite texture, but you can also slice the bread horizontally into halves to make the toasting process easier.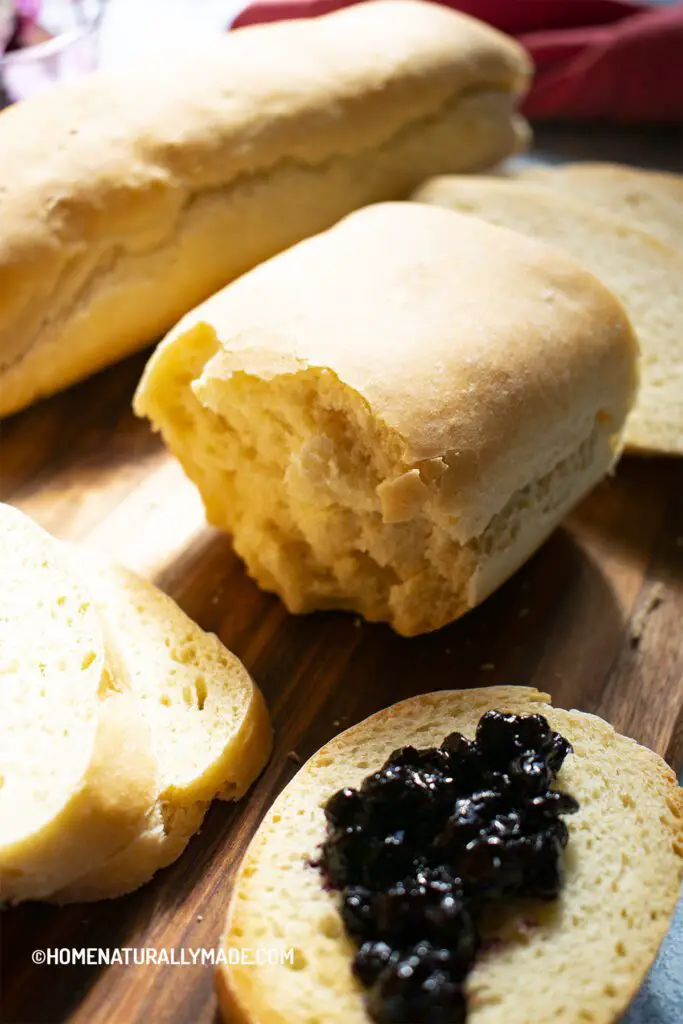 How to make garlic bread spread quick, yummy and healthy?
Making an easy garlic bread spread is super quick and easy. Simply mix olive oil, minced garlic, oregano, black pepper, and a tiny bit of salt together.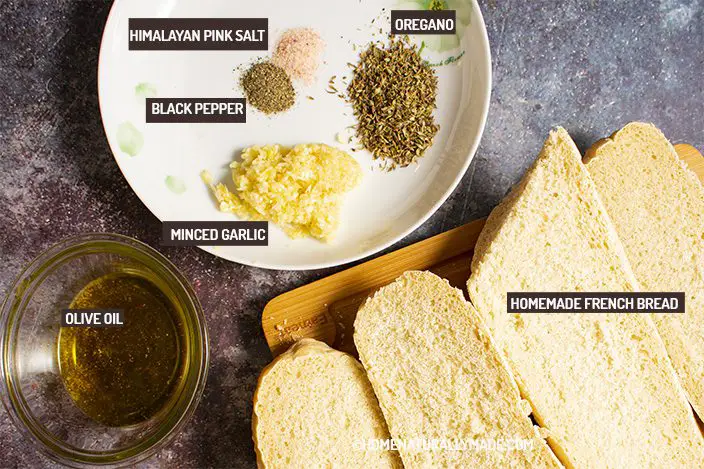 Freshly minced garlic is essential to the flavor. A compact food processor is a handy tool to get the job done effortlessly.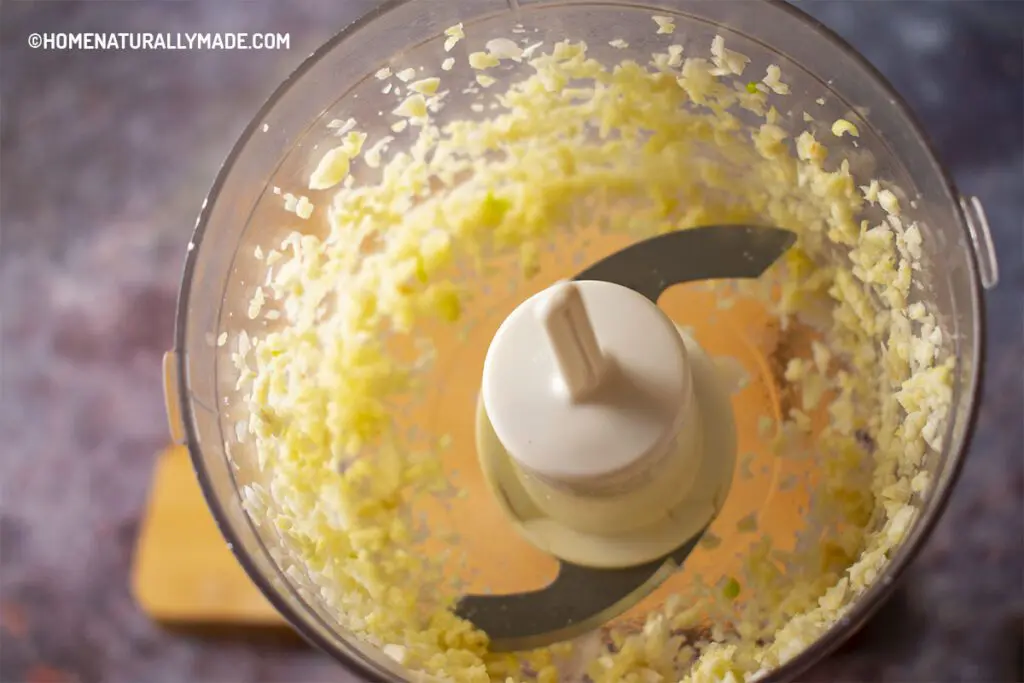 How to make easy Garlic Bread?
Tip No.1 is to flavor the bread slices
If you are using French or similar bread, slice the bread into halves, and then scoop the garlic bread spread onto the exposed surface. Following that, use a silicone spatula to spread it evenly across the bread.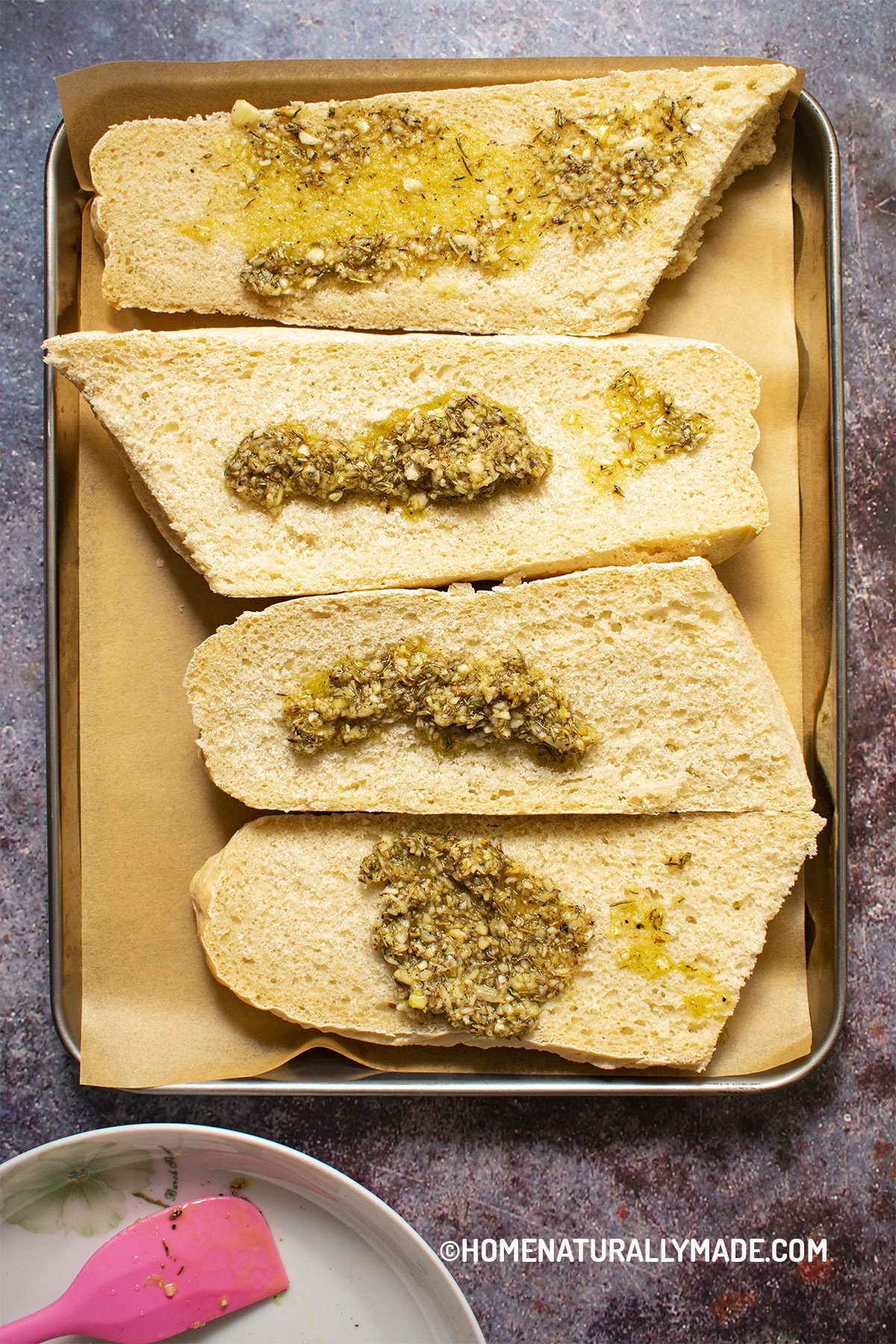 As mentioned earlier, it is easier to use French Bread, so you can slice the bread into haves and simply focus on flavoring the exposed area.
Tip No.2 is to toast the bread till the edge browns
I like to use the "Broil" mode "High" setting. Place the bread on the middle rack and broil for about 10 minutes. Flip the bread slice after the initial 4 minutes and then flip again every 2 minutes, or till the edge brows.
The time required highly depends on what types of bread you are using. The time indicated above refers to French Bread. For pre-sliced sandwich bread, for example, it takes much less time than this. The browned edge is a good "tell-tell" sign to let you know whether they are ready.
Tip No.3 is to place the flavored bread on unbleached parchment paper on a baking pan
It makes cleaning easier and also helps to retain the moisture coming out of bread.
All done! Enjoy a naturally yummy and healthy Garlic Bread.