Bitter Melon is a superfood gourd that provides loads of nutrients and health benefits. Depending on the varieties, Bitter Melon can taste utterly bitter. If you are searching for solutions to reduce the sharp bitterness of bitter melon, search no more. I am so glad you have come to the right place.
In this article, I am going to show you step-by-step how to prepare Bitter Melon for delicious cooking. With this knowledge and easy to follow tutorial, you will be ready to cook all kinds of delicious food featuring Bitter Melon. Bitter Melon Rib Soup, Bitter Melon with Eggs, Stuffed Bitter Melon with Minced Pork, you name it.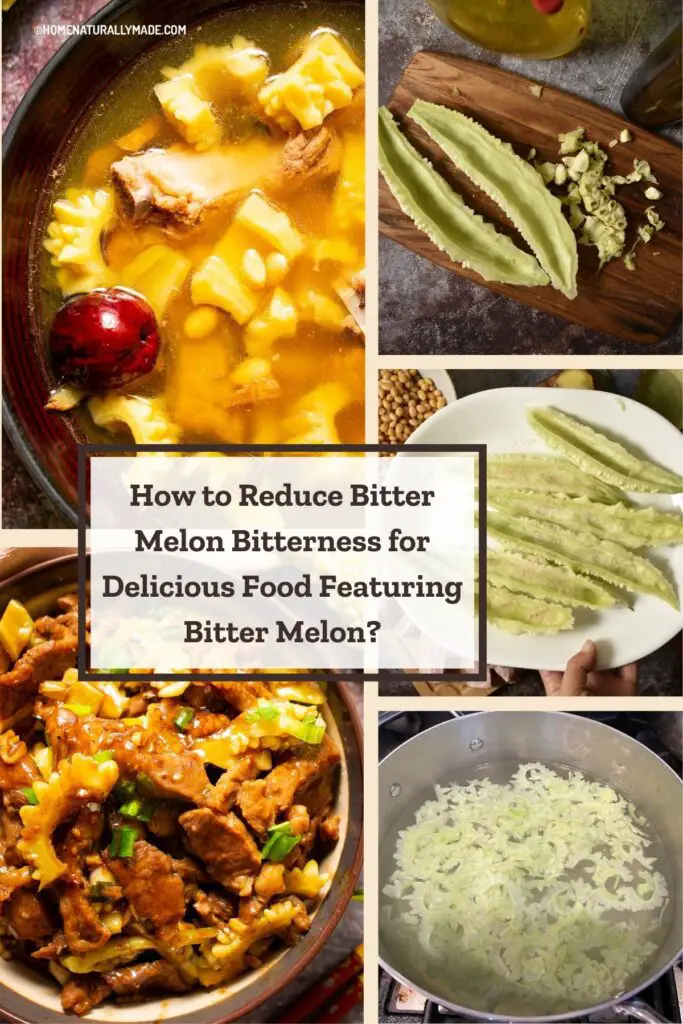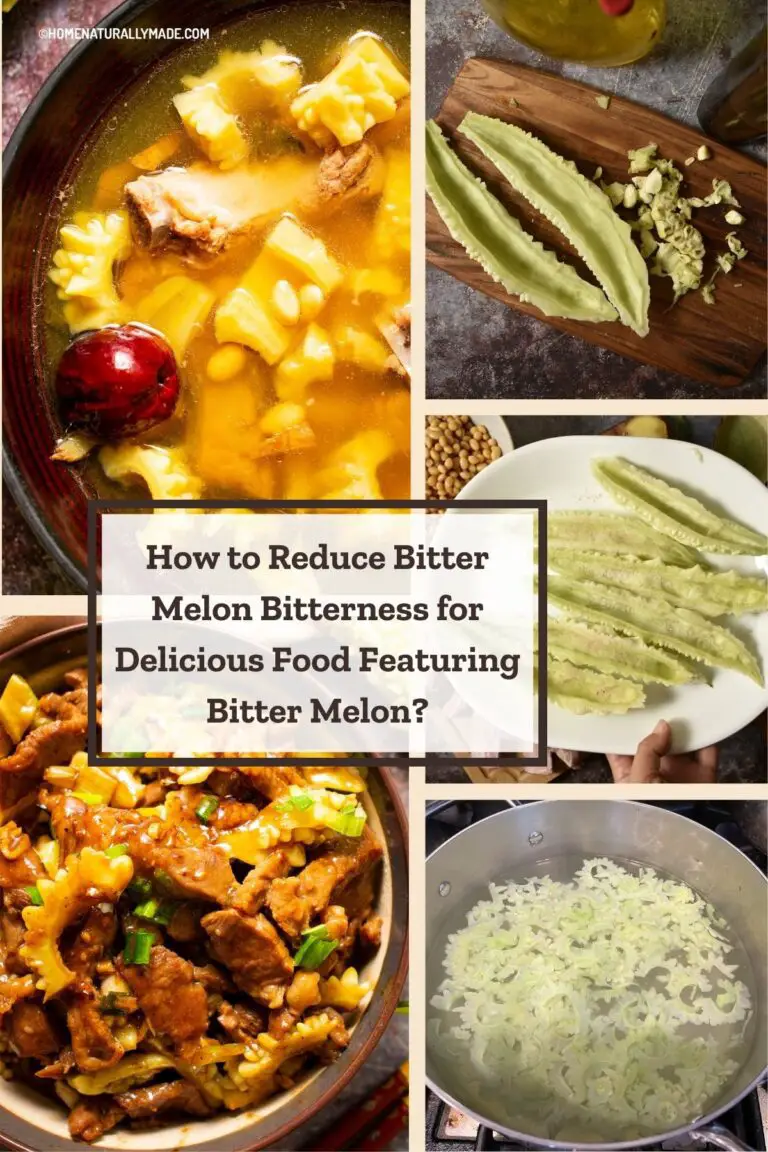 Step 1 is to cut Bitter Melon vertically and remove the seeds and pith thoroughly to reduce the bitterness of Bitter Melon
Unless you are making Stuffed Bitter Melon, this step applies to all cooking featuring Bitter Melon slices or chunks. See here for how to prepare Bitter Melon for Stuffed Bitter Melon.
Trim off both ends first, and then use hands with the help of a small spoon or similar tool to have a good scraping and remove both the seeds and pith thoroughly. They are the major source of the bitterness.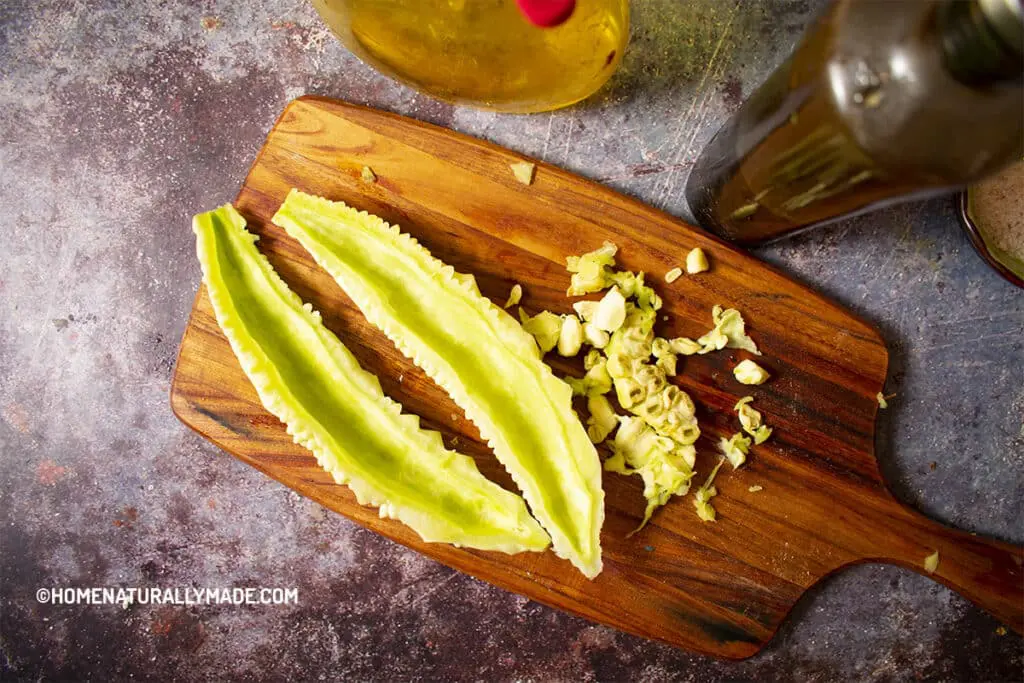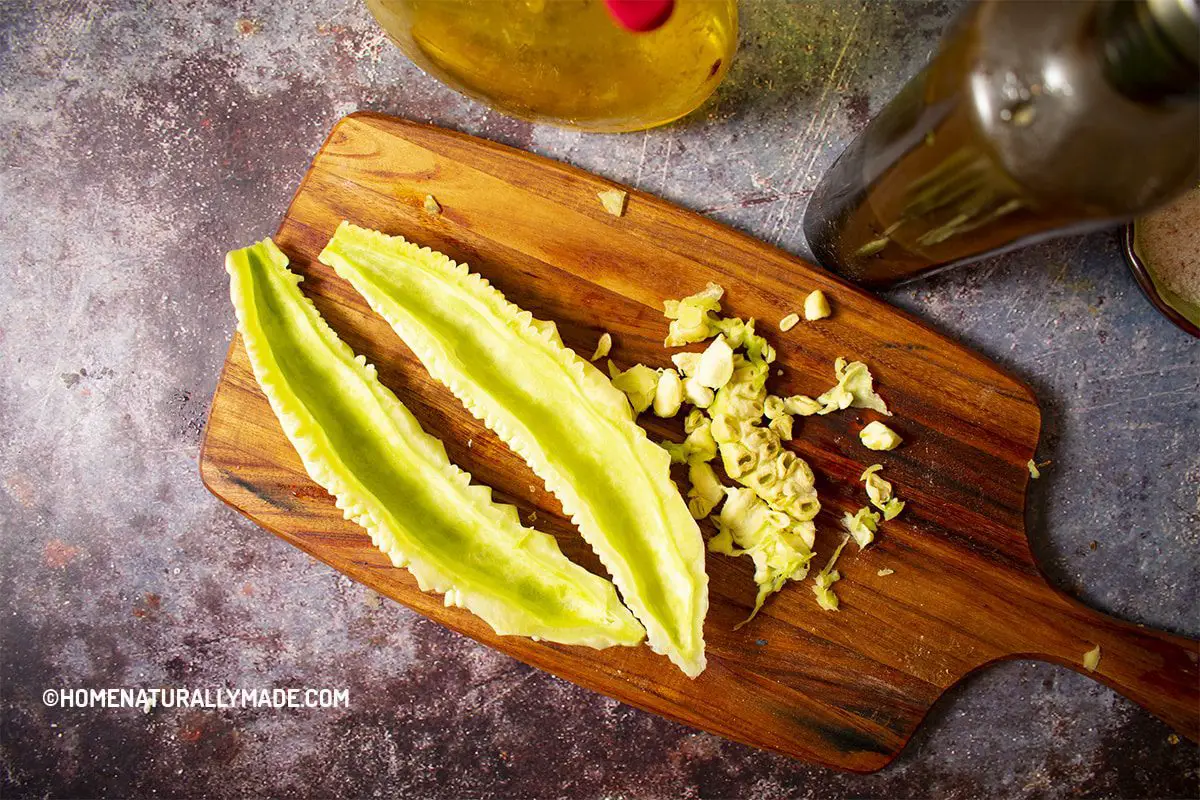 Step 2 is to marinate Bitter Melon with salt
Sprinkle salt, either Himalayan Pink Salt or Sea Salt, over the open Bitter Melon chamber. Rub the salt into the Bitter Melon alongside the chamber. Let it rest for about 10 to 30 minutes while you are preparing for other ingredients.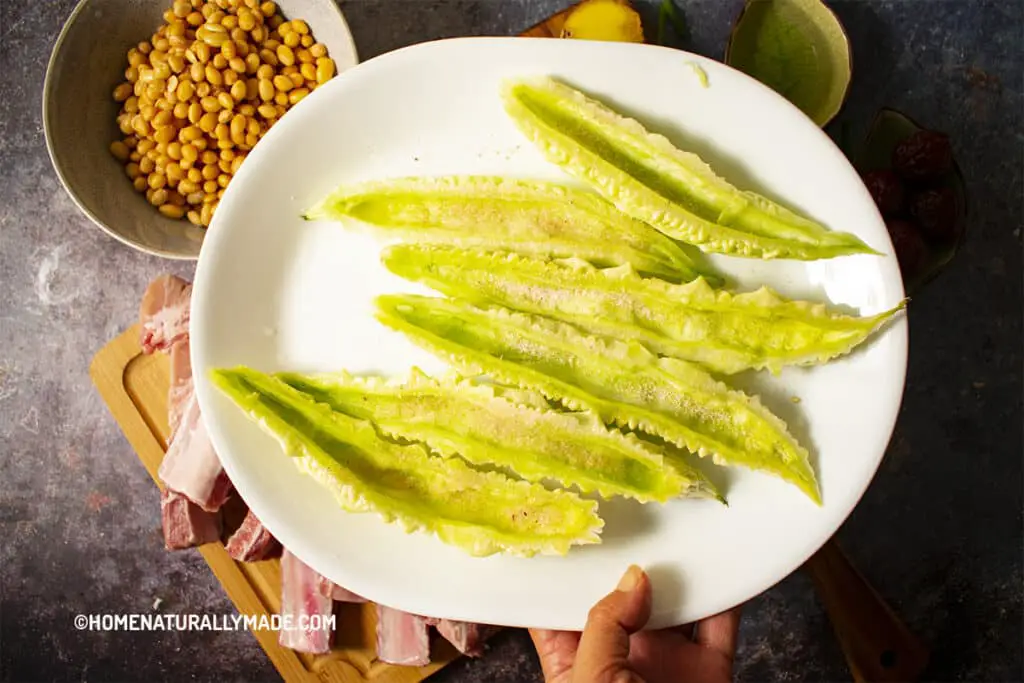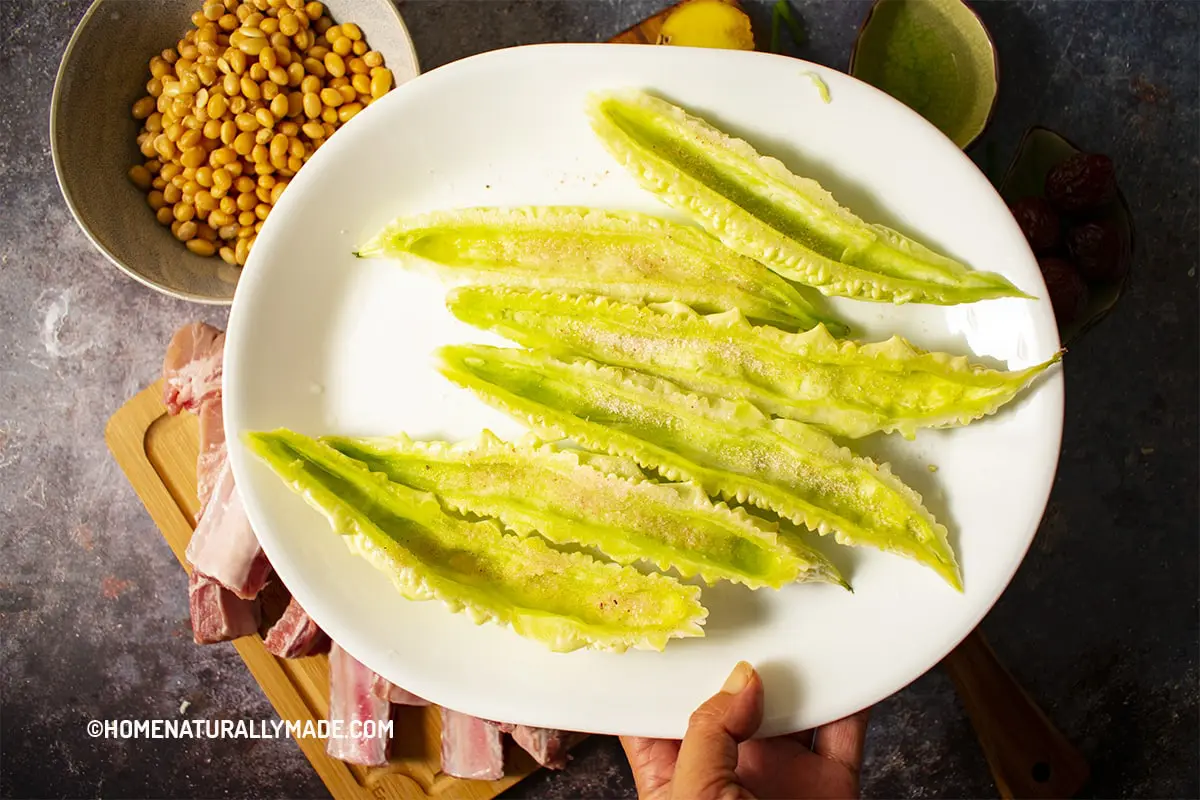 Step 3 is to rinse off the salt throughly first before cutting Bitter Melon into desired shapes or sizes for cooking
Place the Bitter Melon in a large wash basin filled with cold water, and have a good scrub inside the Bitter Melon chamber. Change the water a few times.
This is a very important step, as we are accomplishing two goals here. For one, we want to remove the excess salt so that the final dish doesn't taste extremely salty. More importantly, the bitter juice induced by the salt is seeping out and remains on the top layer of Bitter Melon. The rinse and scrubbing will make sure we remove the bitter juice as well.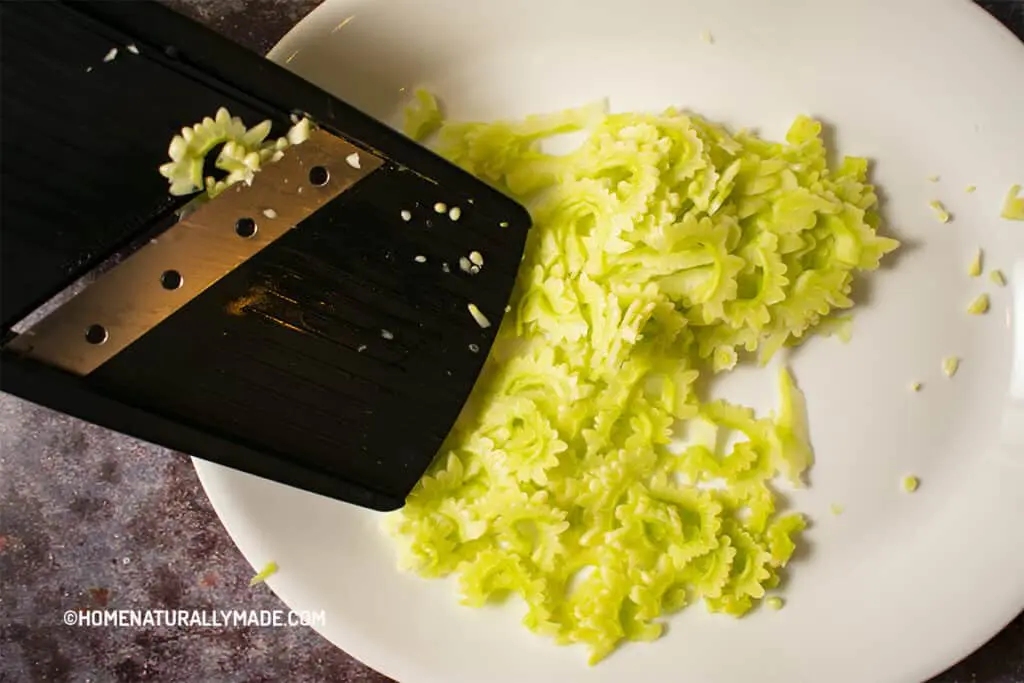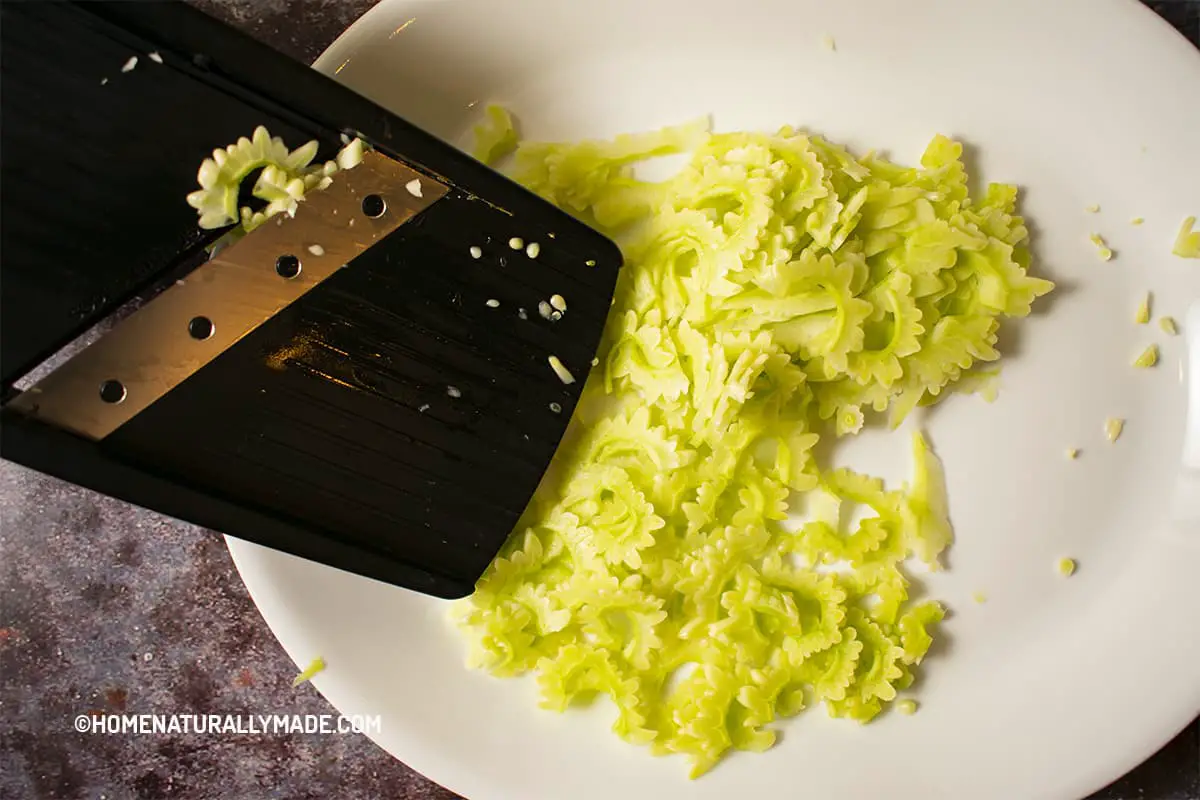 You might wonder, can I cut the Bitter Melon first before washing and rinsing? Not really. This is becuse the bitter juice sticks to surface of the bitter melon. A mere rinse won't get rid of them, only a good scrubbing will do. It is so much easier to scrub a long half tube compared to many small pieces.
Step 3 is to blanch bitter melon with white vinegar to further reduce the bitterness of Bitter Melon
Use a stockpot that has 4 Qt. or higher capacity. Fill the stockpot with 75% water, add 1/4 cup and bring it to a boil. Then add the Bitter Melon pieces along with 1/4 cup white vinegar and wait until it reaches a boil again.
Following that, remove the Bitter Melon from the pot using a skimmer and place into a stainless steel colander. Rinse under the running cold tap water for about 30 seconds.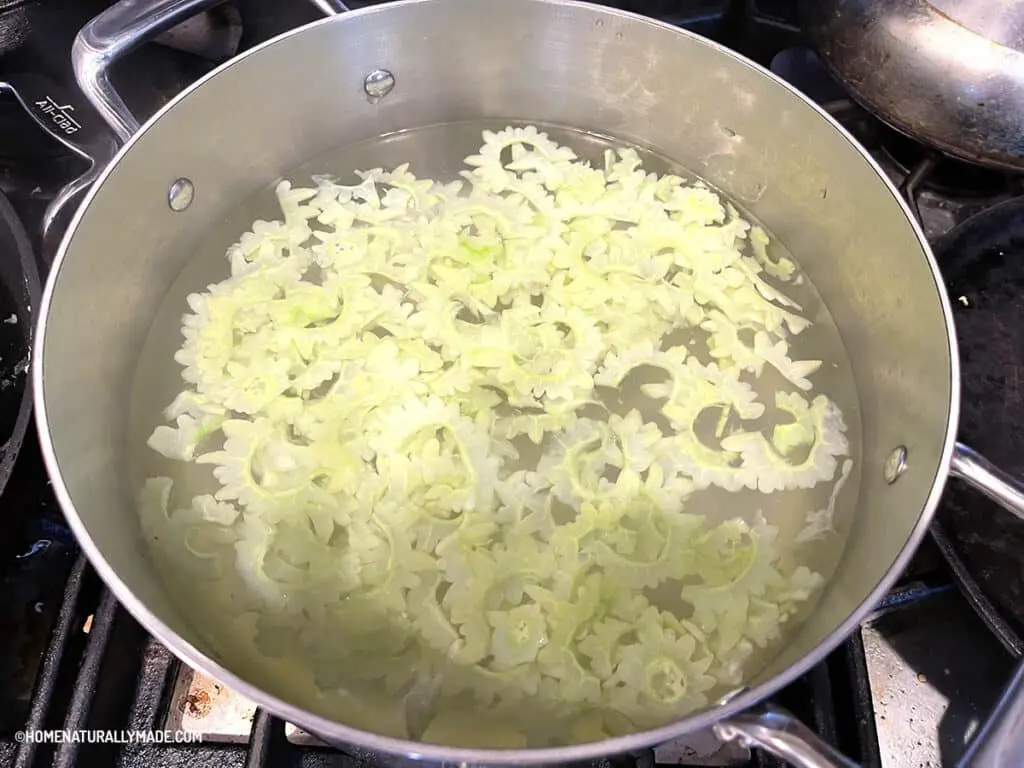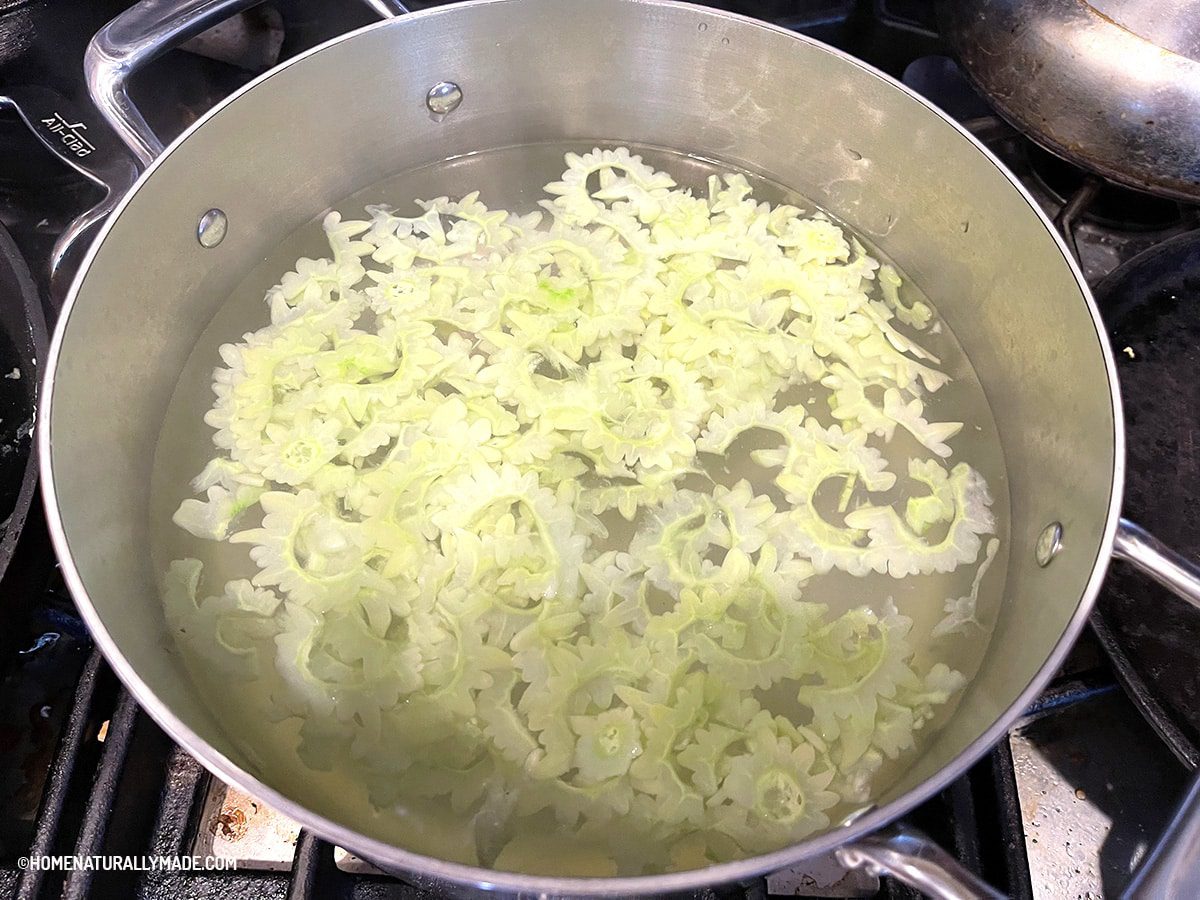 That's it! That simple. Now you are ready to cook all kinds of nutritous and tasty food featuring Bitter Melon.