Coconut Flour Waffles featuring a blend of coconut flour and organic all-purpose flour is so fluffy, yummy, and healthy. A perfect hearty breakfast to kick start a busy day. They are super easy to make too, using simple whole ingredients such as egg, milk, white vinegar, apple cider vinegar, and baking soda.
You can substitute milk with non-dietary milk, such as almond milk or rice milk. A highlight of this recipe is citrus blossom, an all-natural flavor super extract. The appetizingly pleasant citrus flavor complements the coconut flour waffles amazingly.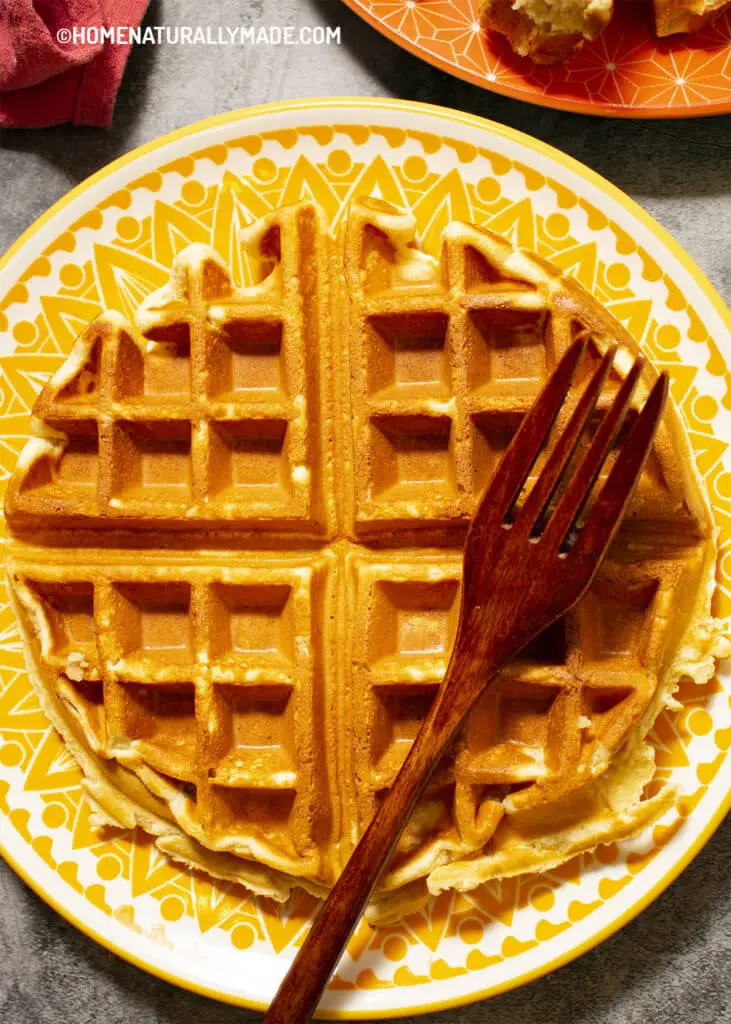 Fun Facts about Coconut Flour
They are from dried coconut flesh and then ground into fine powder. Coconut Flour has a creamy white color and a mild coconut aroma. Compared to all-purpose flour, coconut flour has this creamy whitish glow and slightly grainy texture.
Initially, coconut flour came as a by-product of producing coconut milk. In recent years, coconut flour gained its popularity for its superb health benefits. People widely consider coconut flour an excellent alternative flour for all-purpose or wheat flour, making it an outstanding gluten-free flour.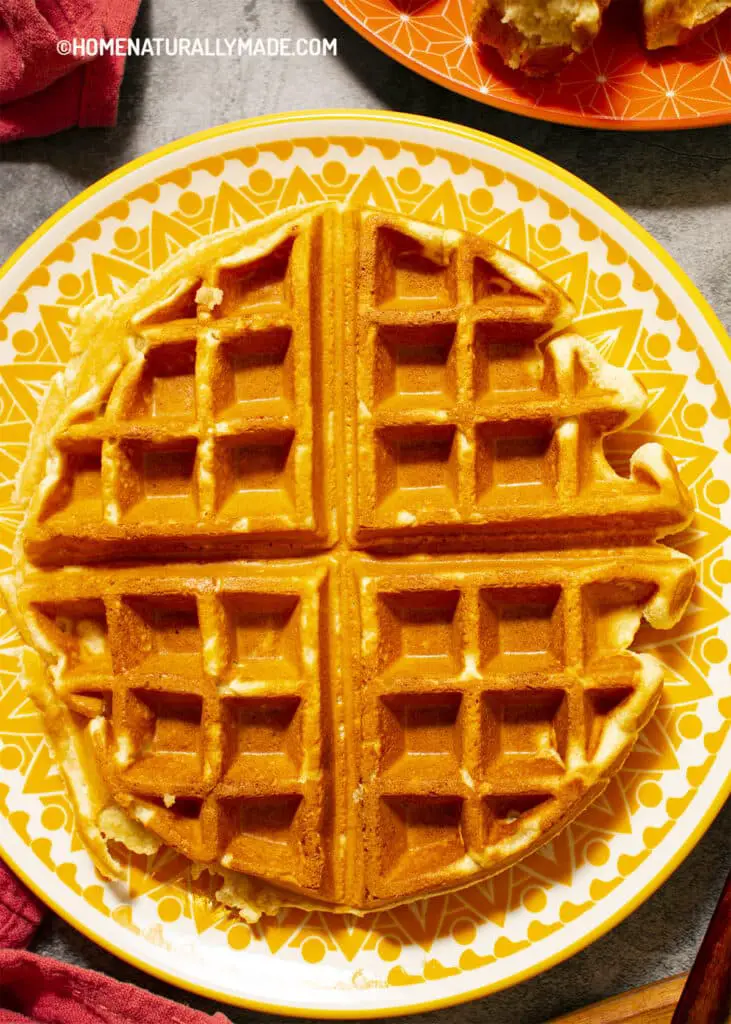 Coconut Flour Health Benefits
The superb health benefits coconut flour brings to the table are genuinely impressive. Not only it is gluten-free and low carb, it also contains rich essential nutrients such as fiber and plant-based iron. Coconut flour also offers medium-chain triglycerides (MCTs), which are a type of fat associated with health benefits such as weight loss, anti-inflammatory against bacteria and viruses, and improving brain and heart functions.
It worth mentioning that fiber plays multiple essential roles in our body systems, not only they help with digestive systems, they also help regulate blood sugar level. This is because fiber slows down the speed at which sugar enters the bloodstream.
Making brownies out of coconut flour is one of the tastiest way of consuming this powerful superfood. Check out the guided recipe here.
How to make a Perfect Coconut Flour Waffle quick, easy, and healthy?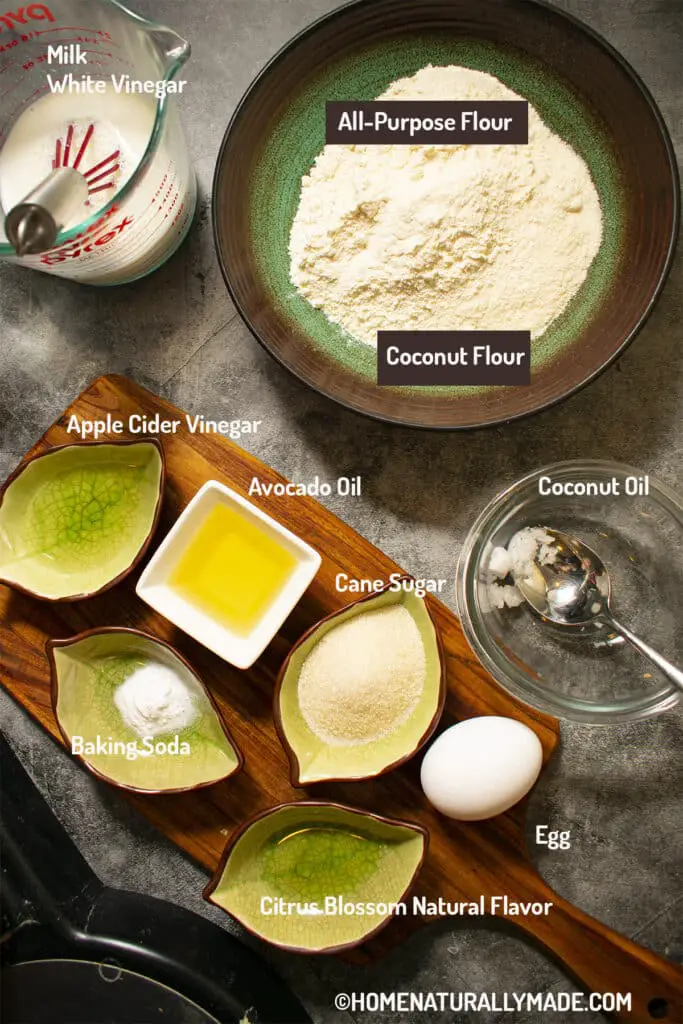 Tip No.1 is to use the right amount of coconut flour vs. all-purpose flour
Coconut flour is a bit grainy. Use twice the portion of coconut flour for all-purpose flour to smooth out the texture.
Tip No.2 is to blend a homemade butter milk
To make a butter milk at home, add about 1 cup of milk and 2 tsp white vinegar into a mixing bowl. Whisk vigorously till foams, and then let it rest for about 10 minutes.
Tip No.3 is to use baking soda and apple cider vinegar together
For every 1/2 tsp baking soda, use 2 tsp apple cider vinegar to create this bubbling effect for the fluffiness.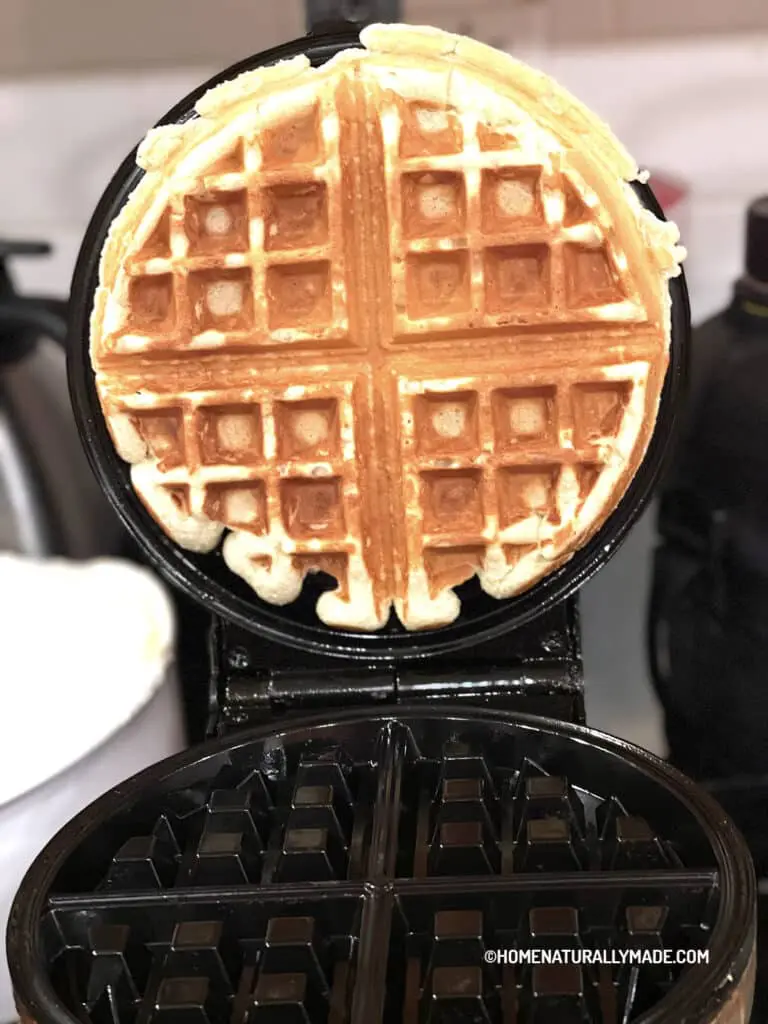 Tip No.4 is to make a smooth batter and let it rest if possible
Coconut flour absorbs more milk compared to all-purpose flour. Add milk slowly, continue to mix and blend until you have a smooth batter.
Let the batter rest for 10-20 minutes if possible. This step will help activate the gluten inside the all-purpose flour, which contributes to a fluffy coconut flour waffle.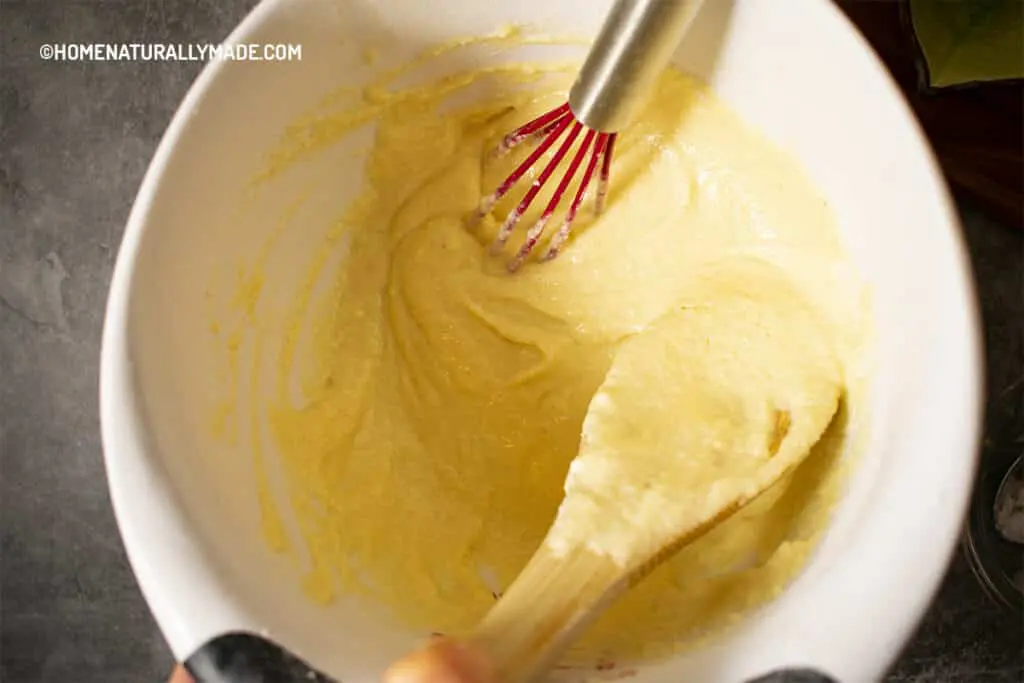 Tip No.4 is to grease the waffle maker generously with coconut oil
Since coconut flour is grainy and doesn't contain gluten, it is more difficult to separate coconut flour waffle from the waffle maker compared to the regular all-purpose flour waffle. Grease the waffle maker generously with coconut oil using a soft kitchen brush will help.
It worth mentioning that Coconut Oil is a powerful superfood oil. It is rich in essential nutrients and antioxidants, therefore people believe coconut oil helps body regulate fat burning, provides a quick source of energy, provides anti-inflammatory, anti-diabetic, as well as protects brain. Coconut oil also has an extremely high smoking point, makes it perfect for healthy baking and cooking.
I also use coconut oil to make homemade tooth paste. You can also use coconut oil as a mouthwash, an old-fashioned process called "oil pulling" to remove the bacteria.
Tip No.5 is not to over-fill the waffle maker
Fill the waffle maker about three quarters full, leaving space for expansion. Use a mini silicone spatula to spread out the batter.