How to wrap wontons at home so you can make super delicious and healthy wontons easily? Keep reading to learn detailed instructions on how to wrap classic wontons with an easy to follow 3-step tutorial.
Wontons are a classic and traditional food in China's Yangtze River Delta area, home to Huai Yang cuisine. Dumplings, or "Jiao Zi" is a northern China food.
Classic Huai Yang style wontons use square wraps and look like a dustpan, or some people refer to it as "bonnet".
Born and growing up in Suzhou, the Huai Yang wonton soup has been one of my favorites. As a child, having a steaming bowl of wonton soup at the over 100-year-old brand restaurant in downtown Suzhou was always a treat I looked forward to.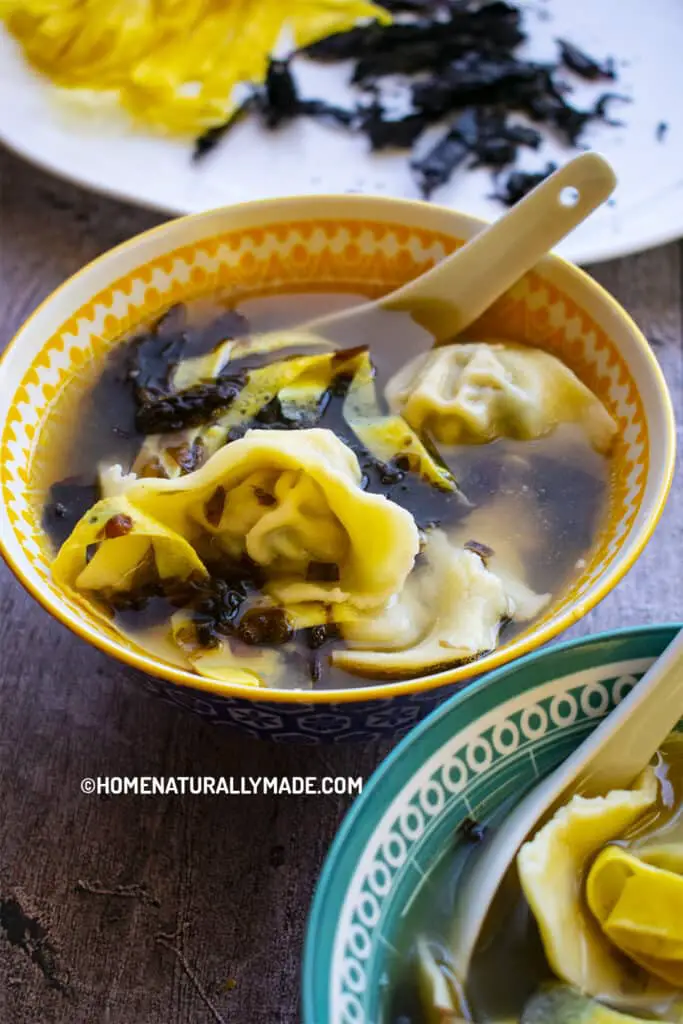 For wonton wrappers, you can either make them at home or use store-bought square wonton wrappers.
If you have a KitchenAid stand mixer or a manual pasta maker, it is genuinely easy to make the wraps at home. Use the pasta roller to make thin dough sheets and then cut them use a dough cutter to about 3-inch x 3-inch squares. See "Homemade Wonton Wraps" for a detailed step-by-step easy to follow tutorial.
For wonton fillings, please see "Huai Yang Wonton Soup" for a classic pork with baby Bok Choy recipe.
How to wrap wontons classic way via easy three steps
Step One:
Put one wonton wrap into the left hand (right hand if you are a lefty), Place about two teaspoonfuls of wonton fillings in the center of the wrap.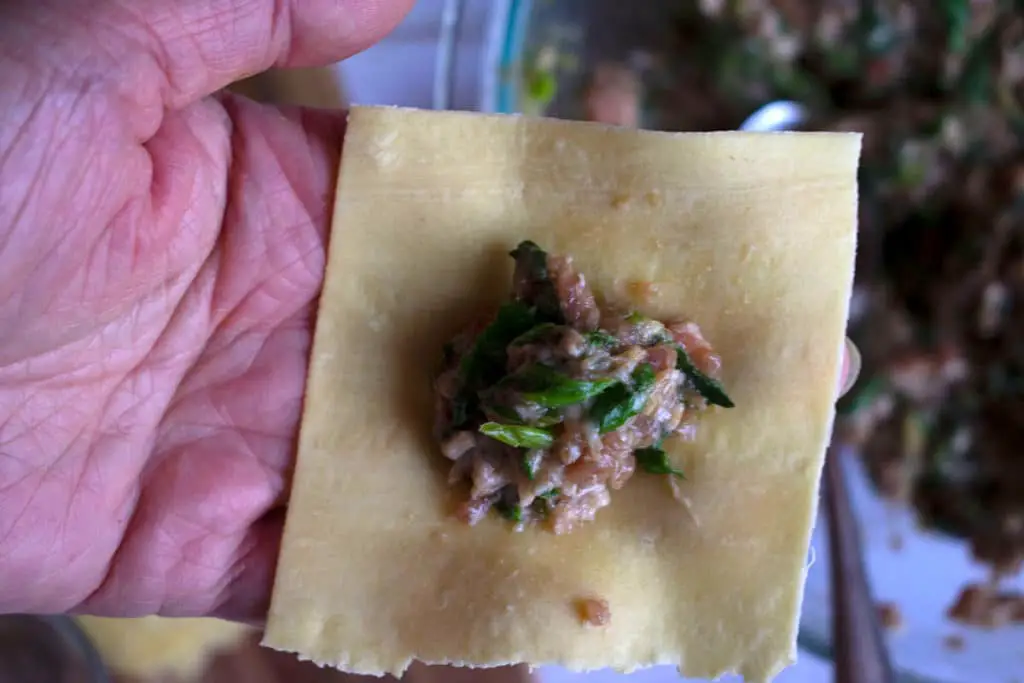 Step Two:
Use fingers to fold the wrapper in half, until two edges touch, and then gently press the edge around the fillings to seal the fillings inside the wrapper.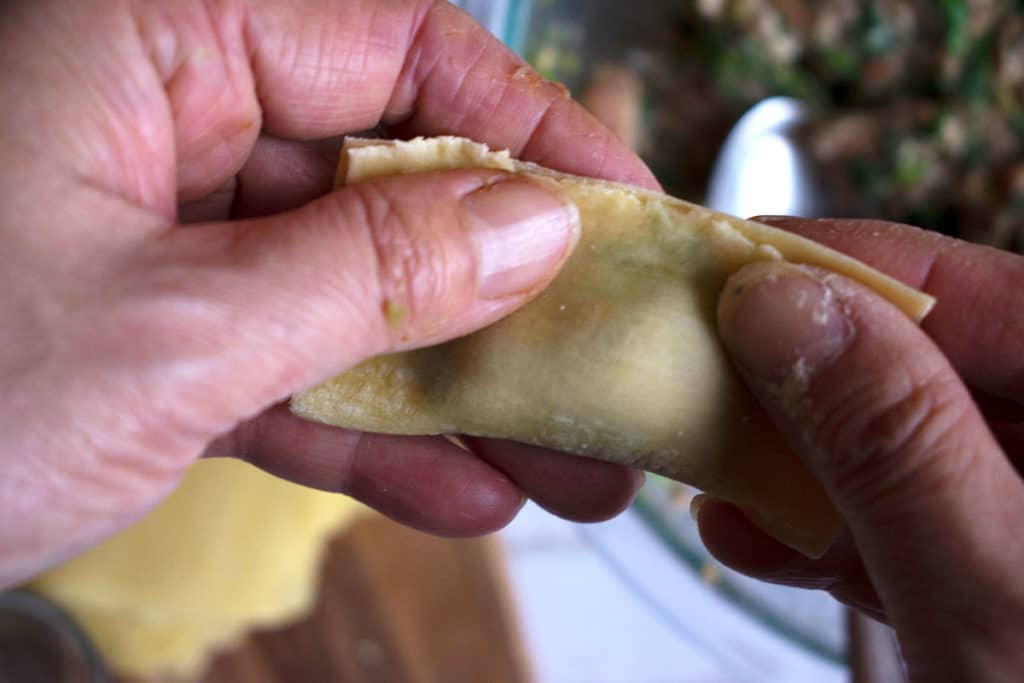 So far these two steps should look fairly familiar to those who make ravioli at home. Correct, these are almost identical steps for folding a ravioli. But wait, ravioli are typically two-dimensional, but classic Chinese wontons are three-dimensional. The step three is the final last-mile run.
Step Three:
With one hand's thumb and index fingers hold on to one bottom corner, and the other hand's hold on to the other bottom corner, bring the two corners together toward the middle. When they meet, give it a firm squeeze to seal both corners together.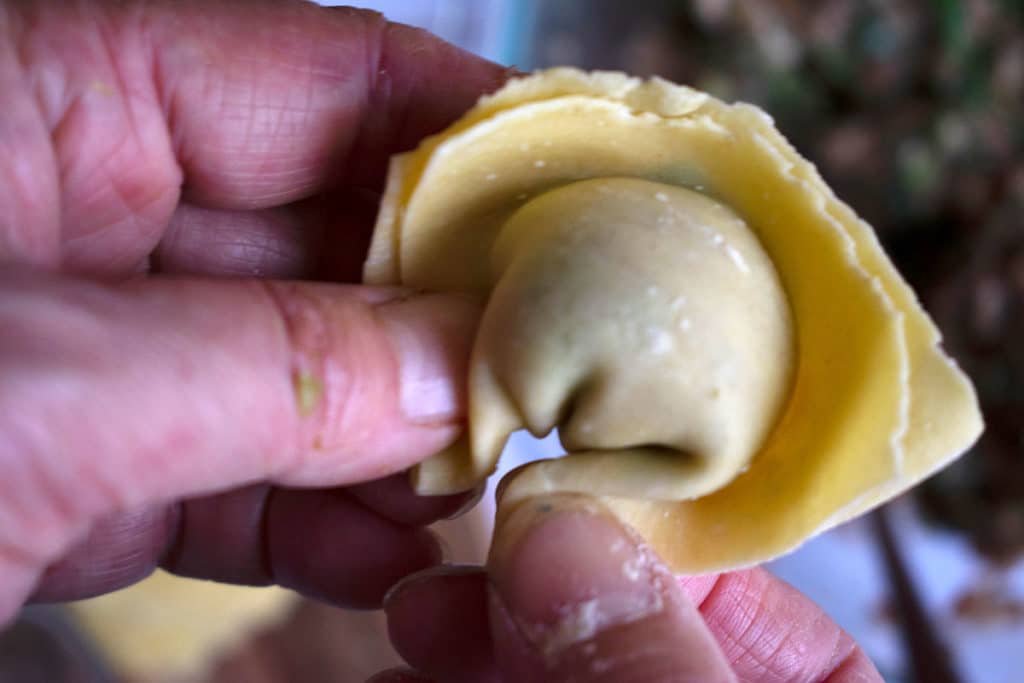 Hooray, you have learned how to wrap wontons in the classic way!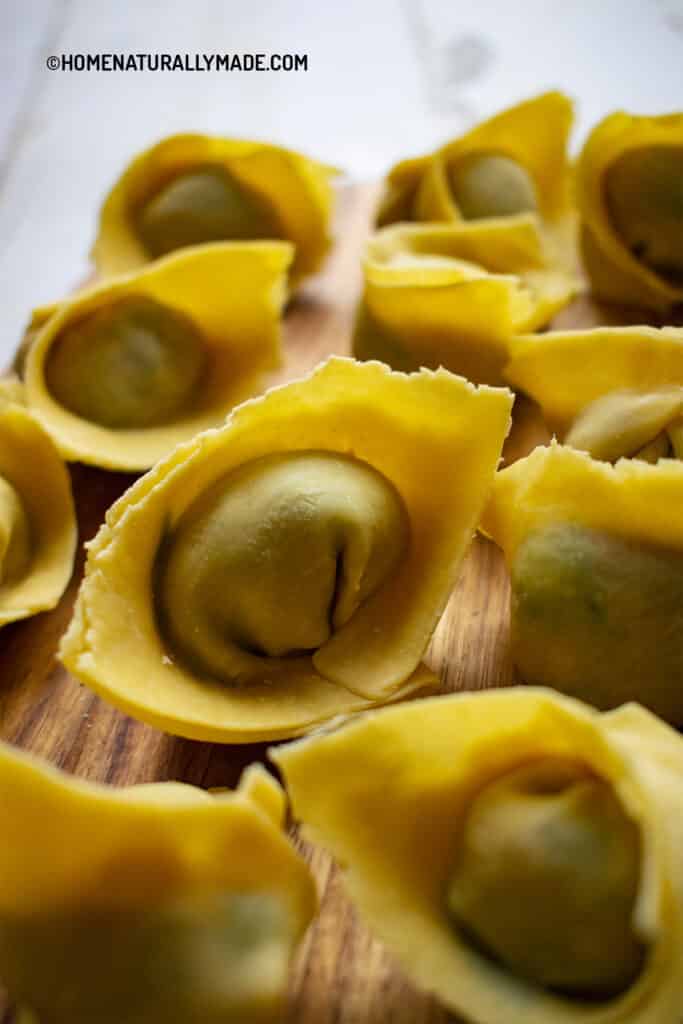 Tips & Tricks:
Home freshly made wraps are moist and softer, therefore easier to press and seal wontons. Store-bought wraps are typically drier and stiffer. If you are using store-bought wraps, make sure you dab water around the areas where you want to seal the wontons.
Do you like wonton? Make sure you check out below: