Braised butterfish is so appetizingly delicious. It uses simple basic ingredients such as ginger, green onion, sake, and soy sauce. No doubt it is a healthy & easy way to enjoy a tasty fish. Keep reading to learn butterfish fun facts and how to make this perfectly in under 15 minutes every time!
Growing up in Suzhou, dubbed as "Oriental Venice", I used to eat freshly caught whole fish from the lake and river as a child.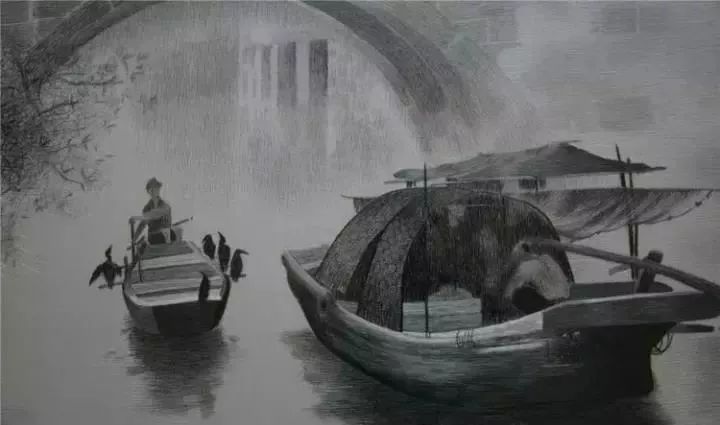 You can imagine how delighted I was to find out about this local international food featured grocery store that got all kinds of fish. Most of them are whole fish, some are wild-caught and are absolutely from all over the world. For example, Basa fish fillet, from Mekong River in Vietnam is an excellent choice to make a delicious Huai Yang style fish fillet saute.
Butterfish is easy to find fish in the store. Dependent on the season, I might spot wildly caught American butterfish or Ecuador butterfish.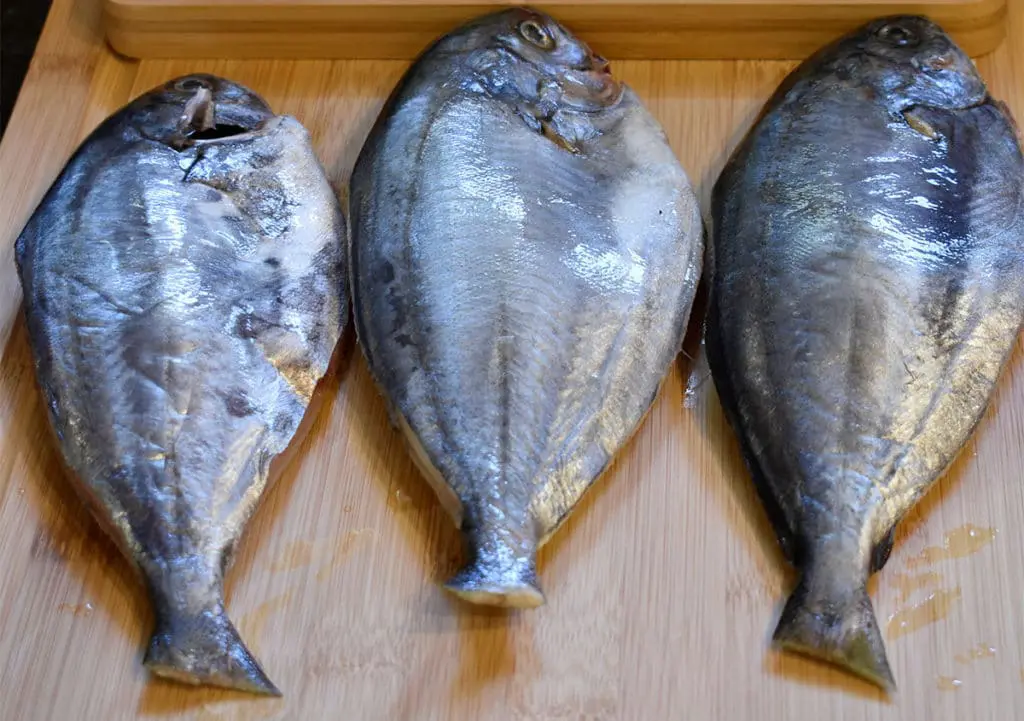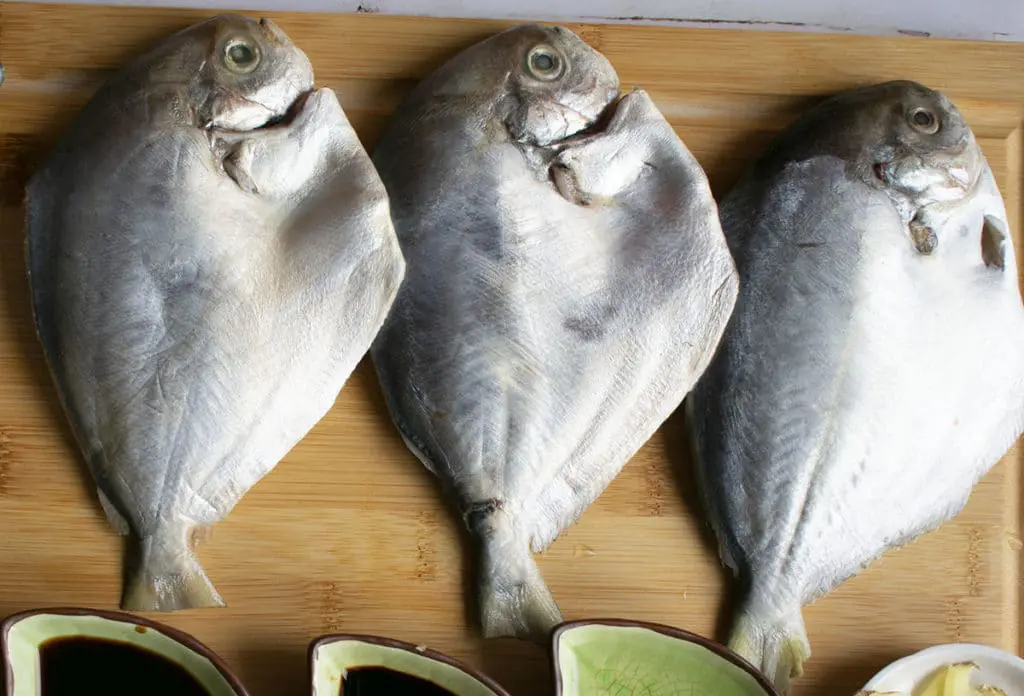 Butterfish Fun Facts
Butterfish is very healthy and nutritious, as they are super rich in iron, magnesium, vitamins B & D, and a lot of other minerals.
U.S. wild-caught butterfish is also a sustainable seafood choice, as its population is above the target population level. These two combined make butterfish a smart choice for our dinner plate.
There are many varieties of butterfish. American butterfish, also called Atlantic butterfish, has a dark blue skin hue. Ecuador's butterfish is mostly white. American butterfish is longer, and Ecuador butterfish is more round. Size-wise, they are similar. Three butterfish weigh just a little over 1.5 lbs.
The meat is tender, somewhat flaky white meat, having a nice buttery flavor. My younger son commented, "no wonder people call them butterfish", LOL.
What do you need to make braised butterfish?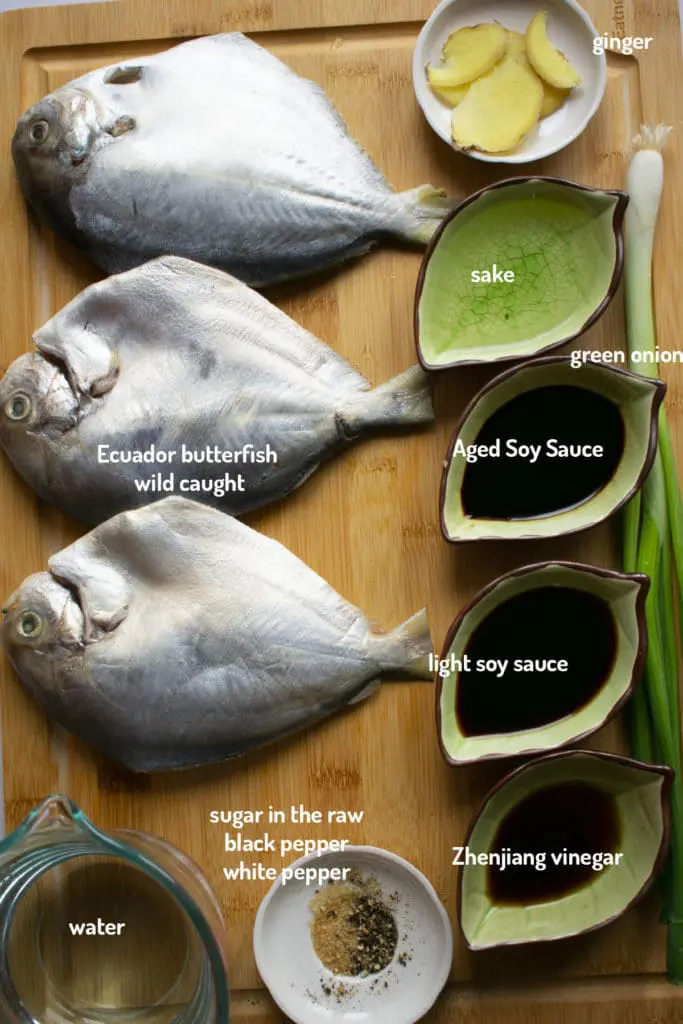 Other than butterfish, you will need the following simple ingredients:
Aged soy sauce, light soy sauce, sake, Zhenjiang vinegar, freshly ground black pepper or white pepper, ginger, green onion, sugar in the raw, canola oil (or other cooking oil such as avocado oil), and a cup of water.
While I use Shaoxing wine to cook meat and poultry, I recommend using sake for cooking seafood. Shaoxing wine is perfect for cooking meat and poultry but would overpower the seafood. Sake has a refreshing subtle taste, which is ideal for seafood.
Tips & Tricks to Cook Braised Butterfish
It is genuinely easy to make this delicious dish, as long as you have the right equipment and master a few tricks.
First thing first is that you will need a quality hard-anodized fry-pan.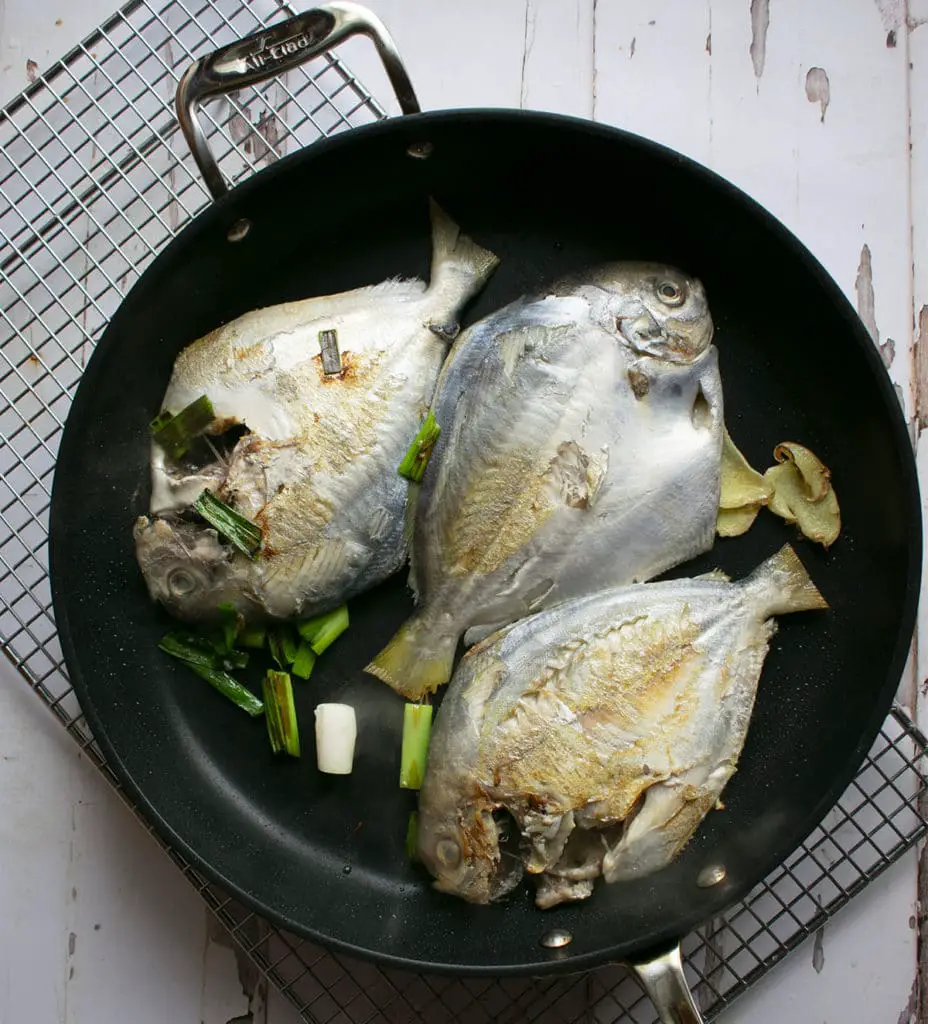 It took me a while to find this impressive hard-anodized fry pan. They can hold high-temperature heat and offer true non-stick quality. For searing the fish, it is a must-have to sear the fish without scraping the skin off. It becomes my go-to fry-pan for making pancakes, French Crepe, Pan-fried peanuts, and more.
The hard-anodized pan also helps uses less oil for cooking. Since I jump-started a healthier cooking journey a while back, I have been using this sprayer to make a homemade oil sprayer. I usually spray three squirts, about 1 teaspoon and use this handy mini rubber spatula to further spread the oil across the pan.
Heat the fry-pan on medium heat for 1 minute first
Heat the pan properly before adding oil and start the cooking makes healthier and easier cooking.
Stir-fry the ginger and green onion for 10 seconds before adding the fish
After you properly heat the pan, stir-fry the ginger and green onion for about 10 seconds. Slide the ginger slices across the bottom of the pan to condition the pan.
Sear the fish before braising
Sear the fish, each side for about 2 minutes, and then pour braising sauce over the fish in a circular motion. Cook on medium heat for 10 minutes.
Braised butterfish frequently asked questions:
How long does it take to cook the braised butterfish or a typical whole fish?
It takes about 10 minutes after you have seared the fish. Typically, you sear the fish for about 2 minutes for each side before braising.
If you are looking for an even more quick and easy recipe for butterfish, try Huai Yang Style Steamed Fish, it takes less than 5 minutes of active work and then 10 minutes of steaming. They are absolutely naturally yummy.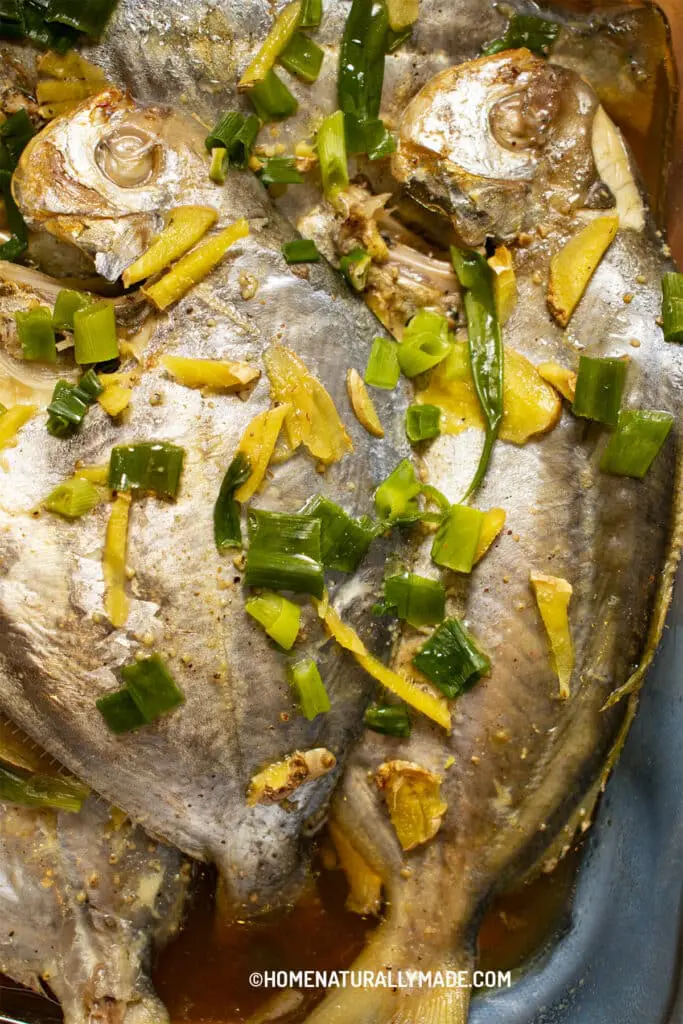 Do I need to marinate fish before braising?
This recipe doesn't require marinating, and it doesn't require salt either. This is because aged soy sauce, light soy sauce, Zhenjiang vinegar all contain salt, they are just the right amount to flavor the fish.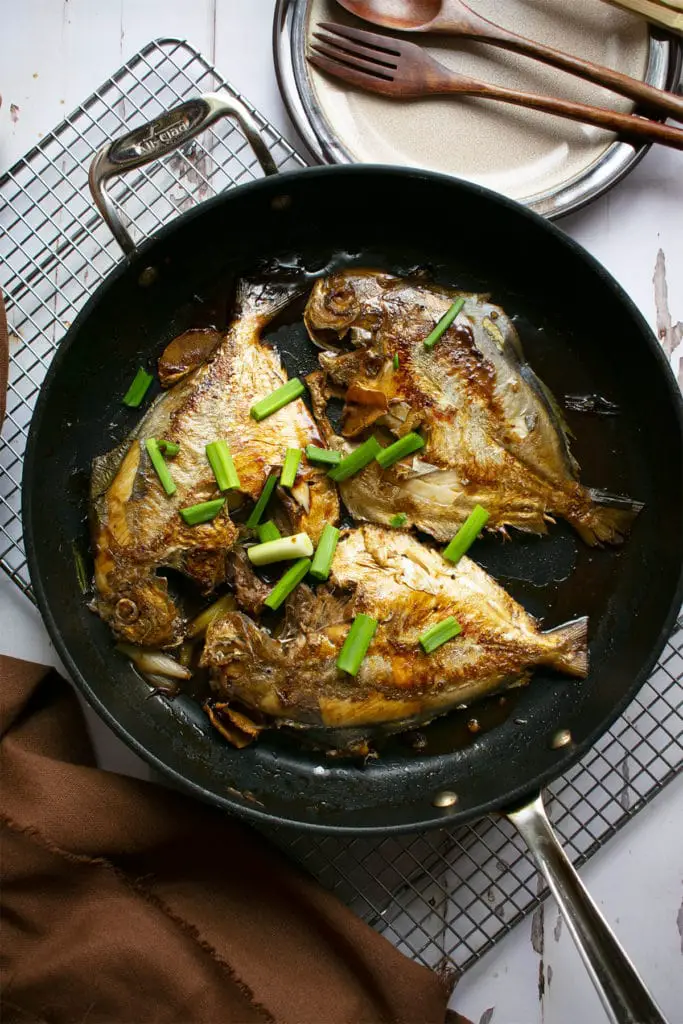 What is the best way to turn or flip the fish in the pan?
First, the pan should have some room to maneuver. A 12-inch fry pan works well to braise three butterfish. A slotted turner like this offers firm while flexible support to flip the fish.
Do I need the Zhenjiang vinegar at all?
Zhenjiang vinegar works complementarily with soy sauce to add an extra layer of flavor. Only a small amount is used in this recipe, you barely taste the vinegar in the final fish.
However, if you do like sweet and sour fish, then try this recipe.
Do you like fish? Make sure you check out below tasty recipes: