Steamed Cod Fish Fillet Asian Fusion Style featuring angle cut thinly sliced cod fillet is so tender and naturally delicious. It is extremely quick and easy to make too. Simply cut the cod fillet at an angle in thin slices, marinate, and then steam for 10 minutes. A perfectly healthy and easy dinner choice.
Ingredients required for steamed cod Asian Fusion: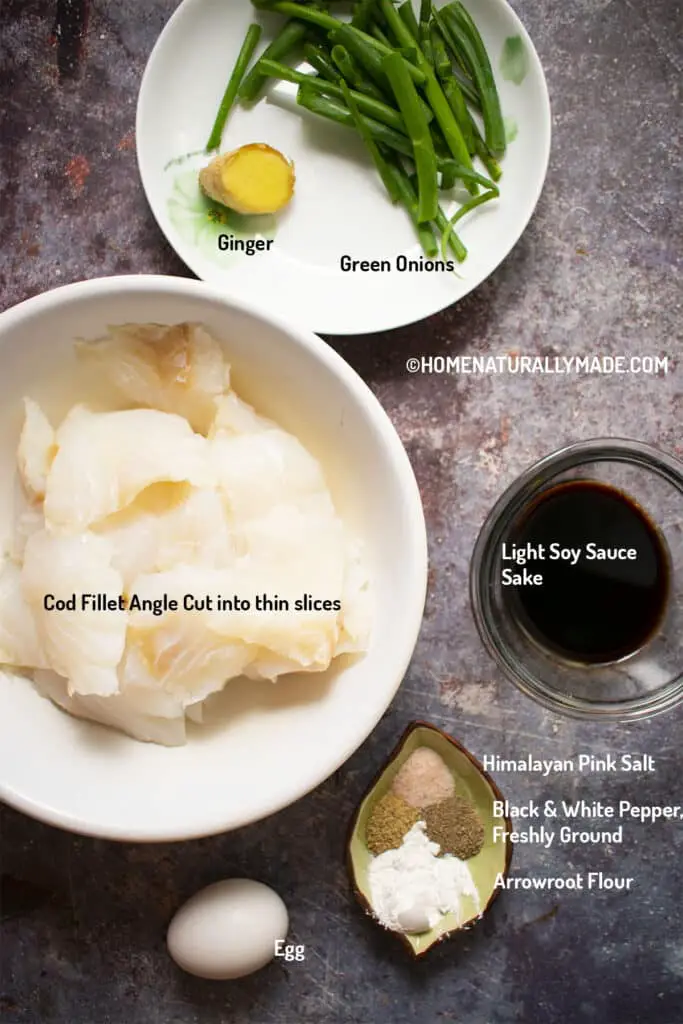 For the cod, I usually get a whole cod fillet, weight around 1.5 lb, from my local fish market.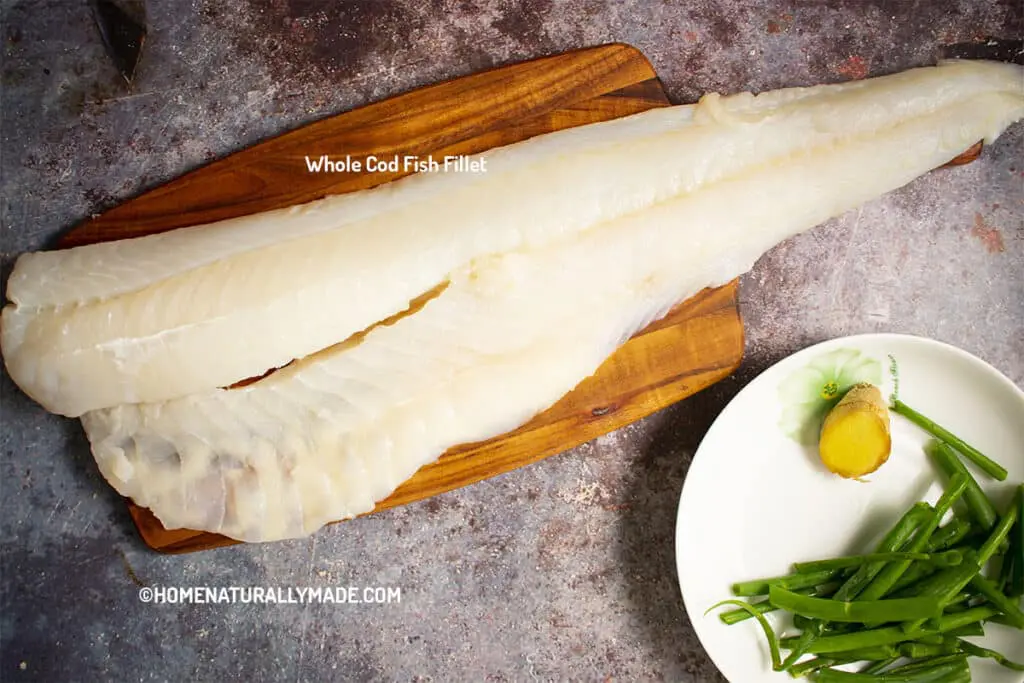 Some part of the fillet (the top part which corresponding to the cod's back) is much thicker, which requires slicing into thinner pieces using a fillet knife. The tip is to place the knife at an angle and then cut through. Space out properly for desired bite-size.
This is the same technique used for Sauteed Basa Fillet.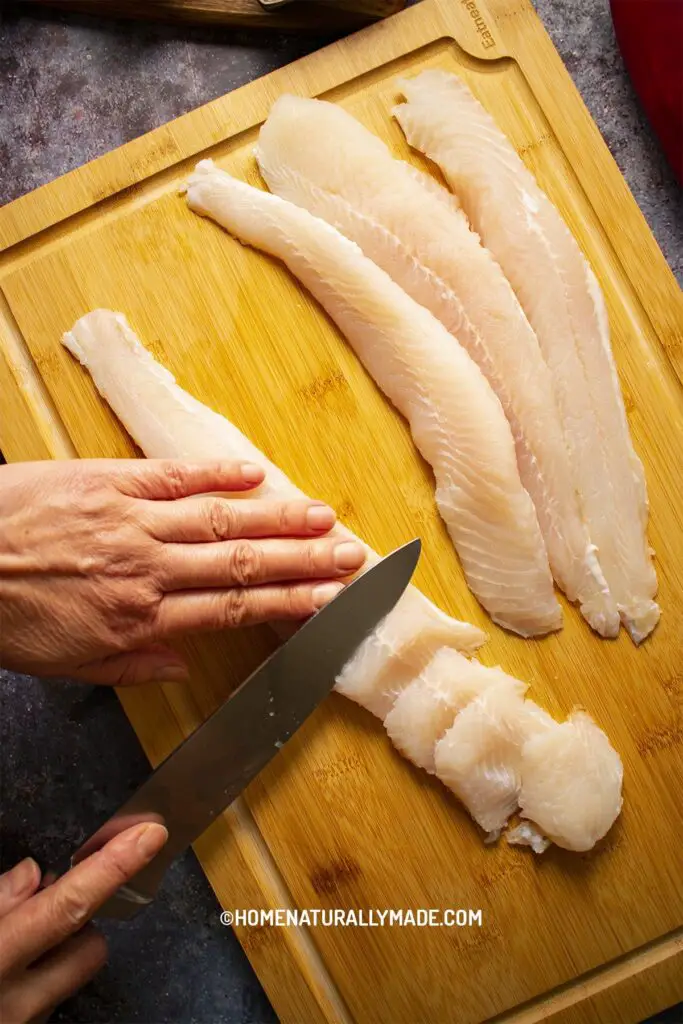 How to make a quick, easy and tasty steamed cod?
The first is to cut the cod fillet at an angle into consistent thin slices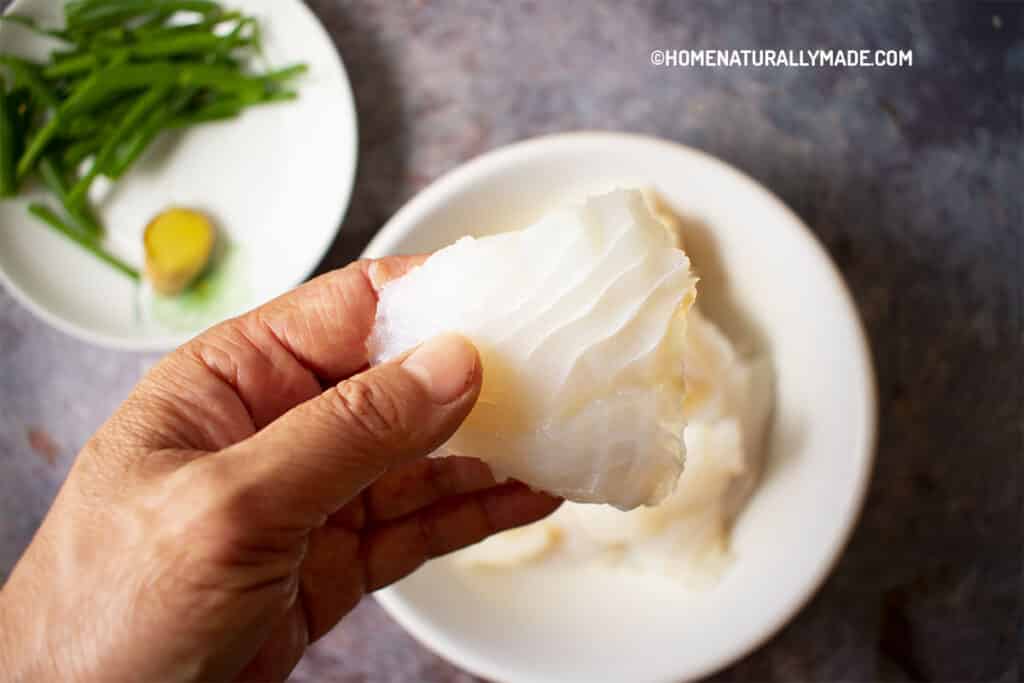 I can think of two benefits of doing so. For one, we have a consistently thin slice of cod fillet, which makes the cooking and the serving more straightforward. For two, it is easier to season and flavor the fish when meat is exposed to its maximum degree.
The second is to marinate the cod slices
Crack the egg into a bowl and whisk well. Place cod fillet slices into a mixing bowl and then add sake and light soy sauce. Mix well using a pair of bamboo or wooden spatulas.
Add Himalayan pink salt, freshly ground black pepper and white pepper, and arrowroot flour, and mix well. Paprika is optional but recommended. Add whisked egg and mix well.
The third is to get the cod fillet ready for steaming
Place the marinated cod fillet into a glass steaming ware. Lay the cod fillet pieces flat. It is OK to stack multiple layers, but try to do in an off-set way, almost like the masonry pattern and leave some space in the middle.
Drizzle the avocado oil over the fish in a circular motion. Then top with chopped green onions and thinly sliced ginger pieces. Save some green onions for garnishing later.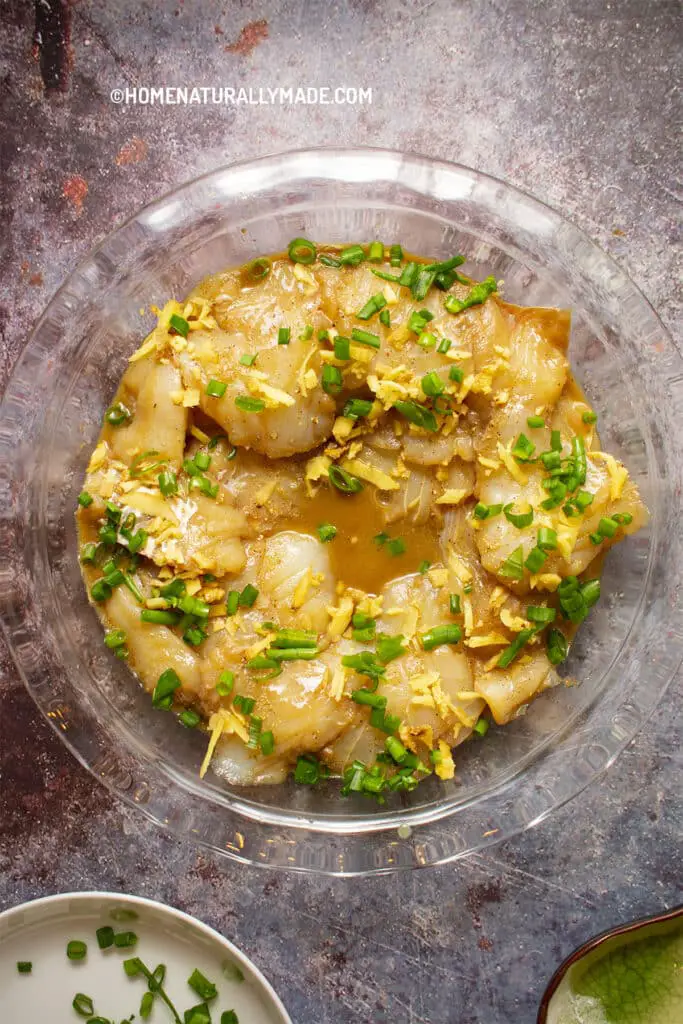 The fourth is to steam the cod fillet
Add 6 cups of water into a steamer or wok, turn the heat to medium-high and bring it to a boil. After that, add the fish into the steamer, cover with a lid and steam for 10 minutes. Turn off the heat and wait for 2 minutes before uncovering the lid.
Garnish the cod with the remaining chopped green onions. Use a slotted spoon to remove the cod fillet from the steamer and place onto a serving plate.
All done! Enjoy a naturally delicious and healthy steamed cod.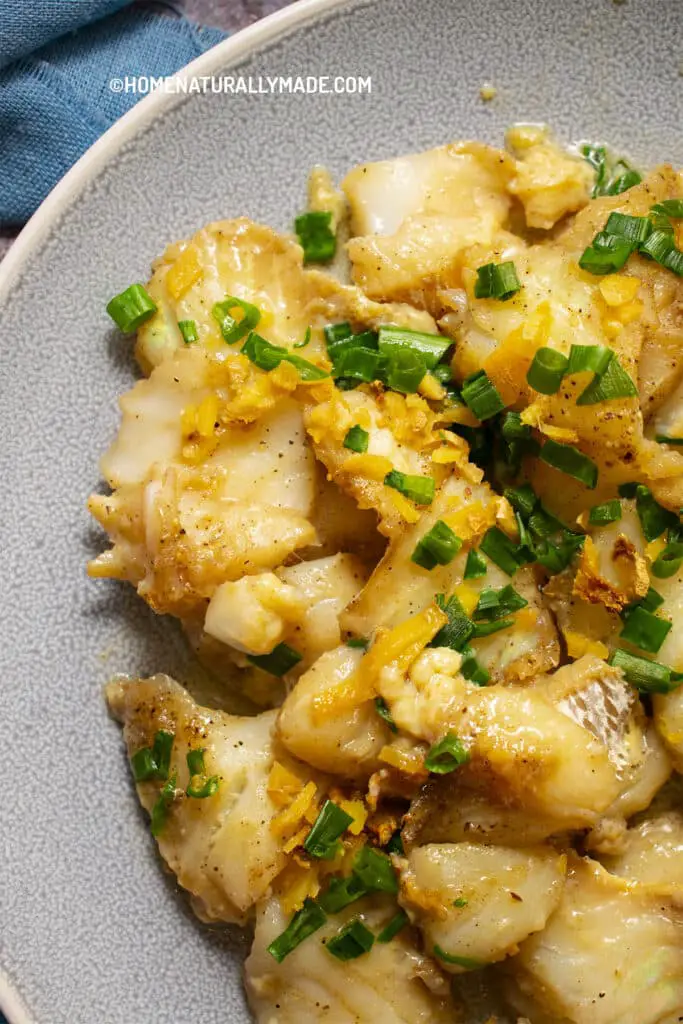 Like code? Remember to check out Pan Fried Cod too.