Homemade Instant Chai Tea Mix features homemade chai tea spice mix, all-natural whole milk powder, and organic turbinado sugar. Just add tea bags and boiling water for a cup of tasty and immune booster Chai Tea in no time.
This is perfect for camping or travel, whereas fresh milk is not always readily available. Exact the reasons I developed this recipe for. Just imagine you are camping in the wildness, to kick start the day with a cup of steaming hot Chai Tea while enjoying the breath-taking nature's scene is such a treat.
When I am at home, I typically just use homemade Chai Tea Spice Mix and fresh milk. Read here for how to brew a cup of delicious Chai Tea at home.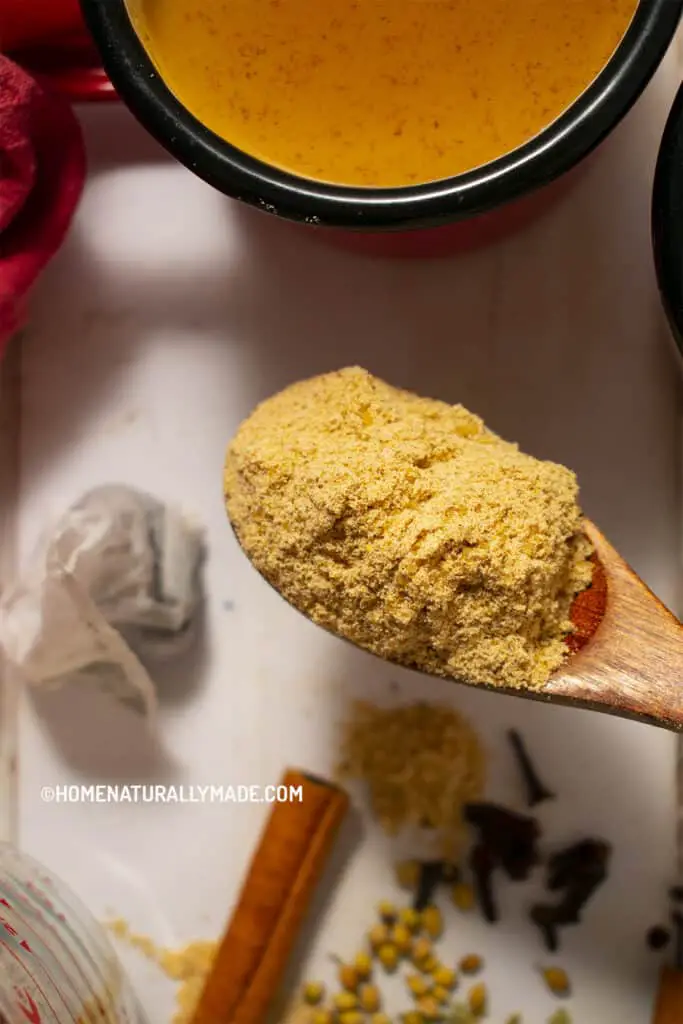 Homemade Chai Spice Mix is a perfect all-natural immune booster
I picked five nature's most delicious and nutritious spices to go into my homemade Chai Spice Mix. Cinnamon, Turmeric, Fennel Seeds, Coriander Seeds and Clove. They are loaded with anti-inflammatory and anti-oxidant substances.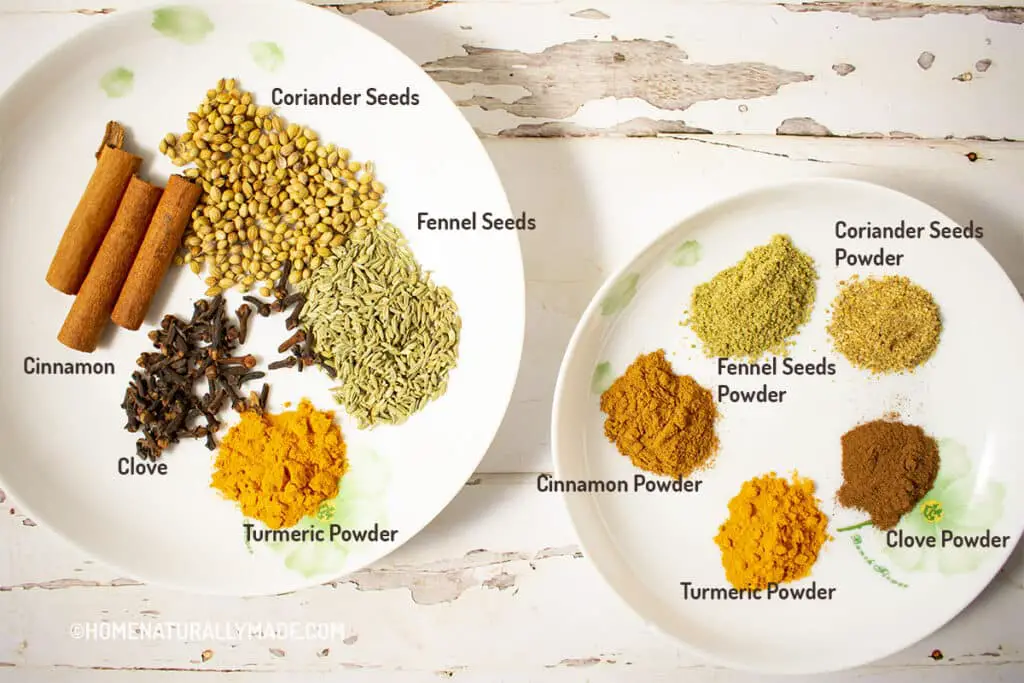 How to make perfect homemade Instant Chai Tea?
Step 1 is to blend a homemade Chai Spice Mix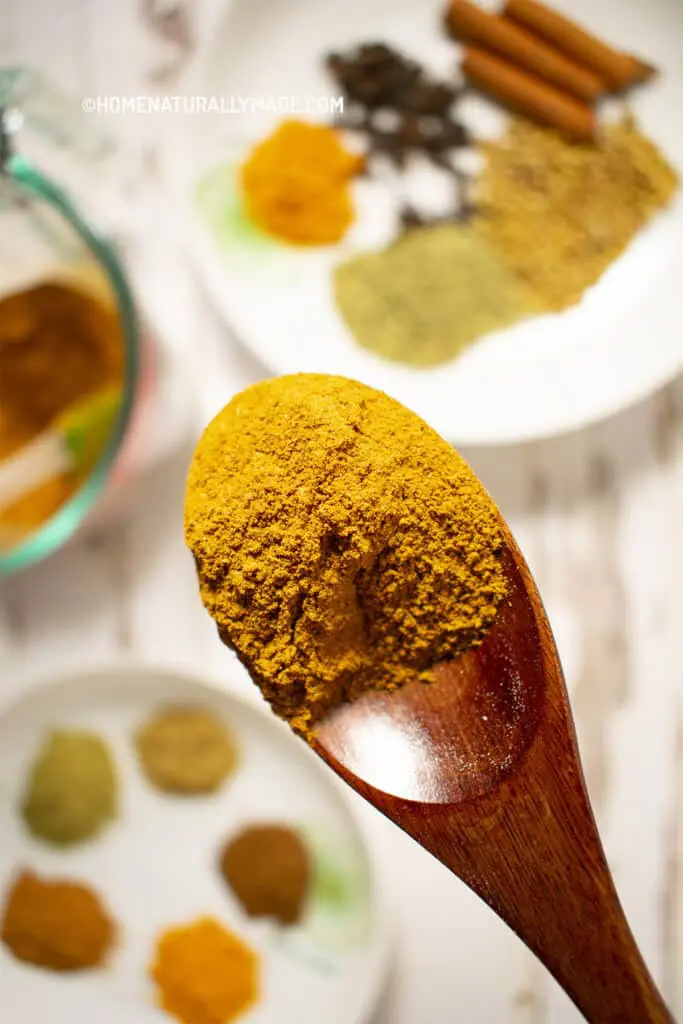 Out of the chosen five spices, you can get organic powder form of Cinnamon, Clove or Turmeric easily. I typically just get the powder directly. Organic fennel seeds and coriander seeds are usually in the seed form. But don't worry, you can easily grind them into powder using a spice grinder.
Fill the grinder up to the maximum line, do not over-fill, set to the finest setting and grind two times to get a fine powder.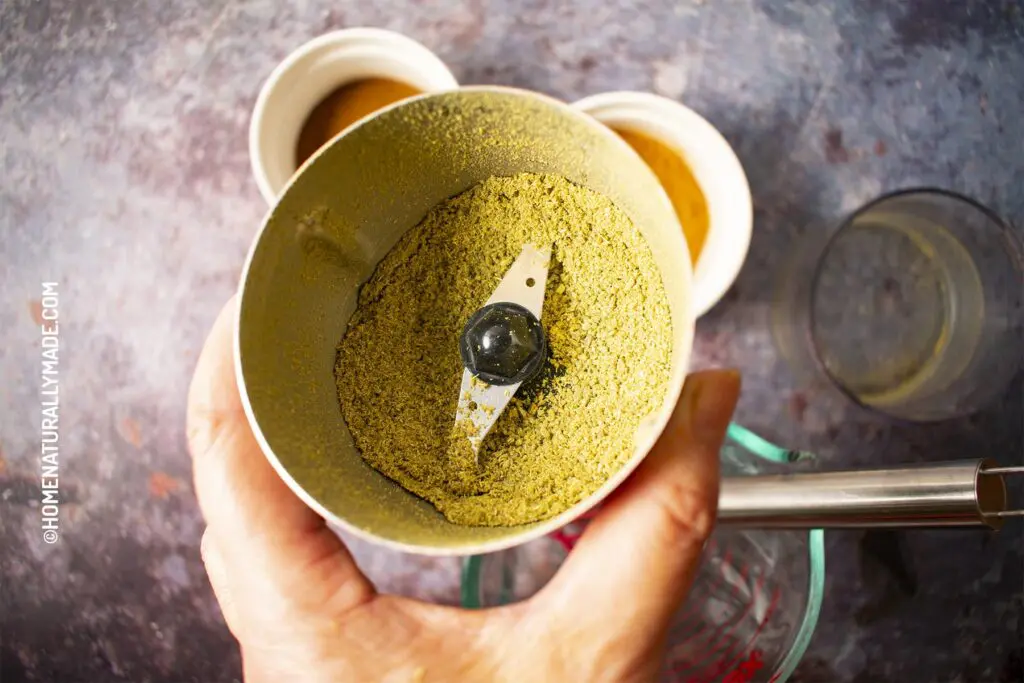 THE GOLDEN RATIO AMONG FIVE SPICES – Out of the five spices, for every 1 portion (gauged by weight) of clove, you use 3 portions of equal amount of turmeric, fennel seeds and coriander seeds and 6 portions of cinnamon powder.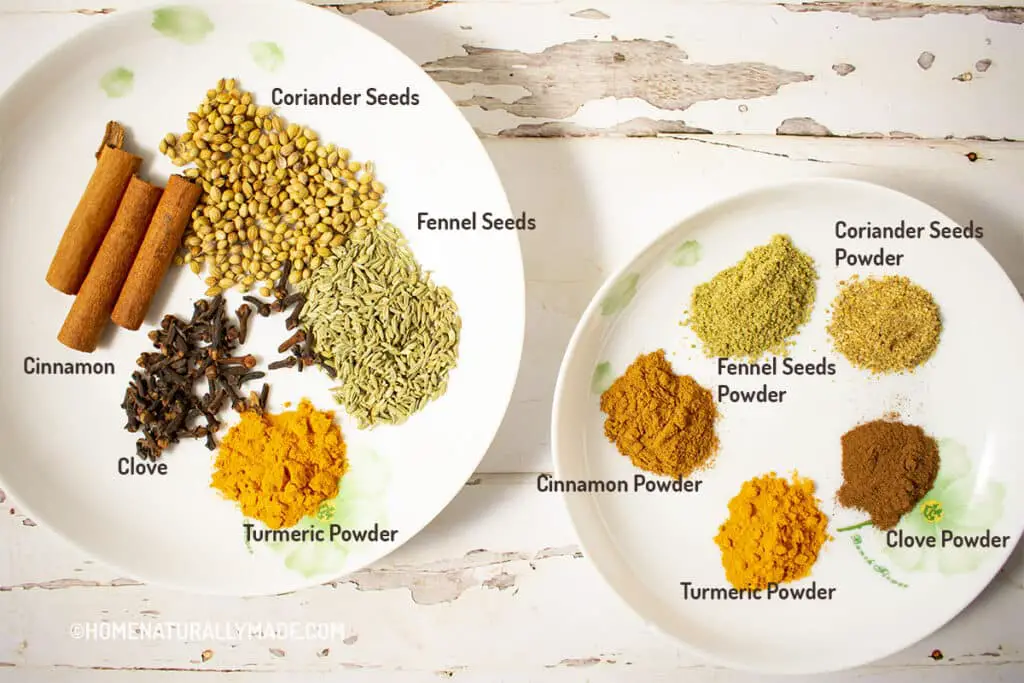 Step 2 is to blend homemade Chai Tea Spice Mix, whole milk powder and sugar
Get the all-natural or organic whole milk powder if possible. For sugar, I like turbinado sugar, also known as "sugar in the raw". You can certainly use organic, unrefined cane sugar, too.
Store homemade Chai Mix in an air tight amber jar, amber color preferred and use in the next three months. For camping or travel, this 32 oz large amber PET plastic reusable jar is perfect.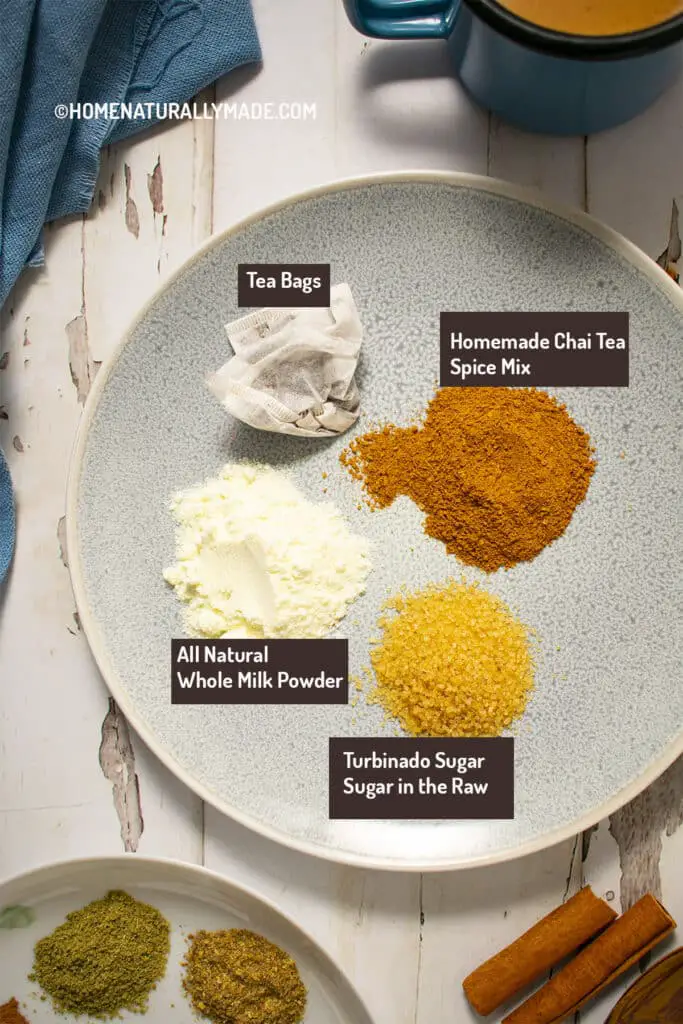 Last but not least is to make a boiling water and brew a cup of Chai Tea
Add 2 tbsp homemade instant Chai Mix and 2 tea bags into a 12-oz or 16-oz mug.
Pour in about 10 oz boiling water, immediately stir and mix well everything. Let it brew for a couple minutes, remove the tea bags and serve. Enjoy a cup of convenient while healthily delicious Chai Tea!