Napa cabbage stir-fry with Zhenjiang vinegar & soy sauce (醋溜大白菜) is a quick & easy dish. It is amazingly tasty, refreshing, and appetizing. A dish my family always enjoys whenever I make them.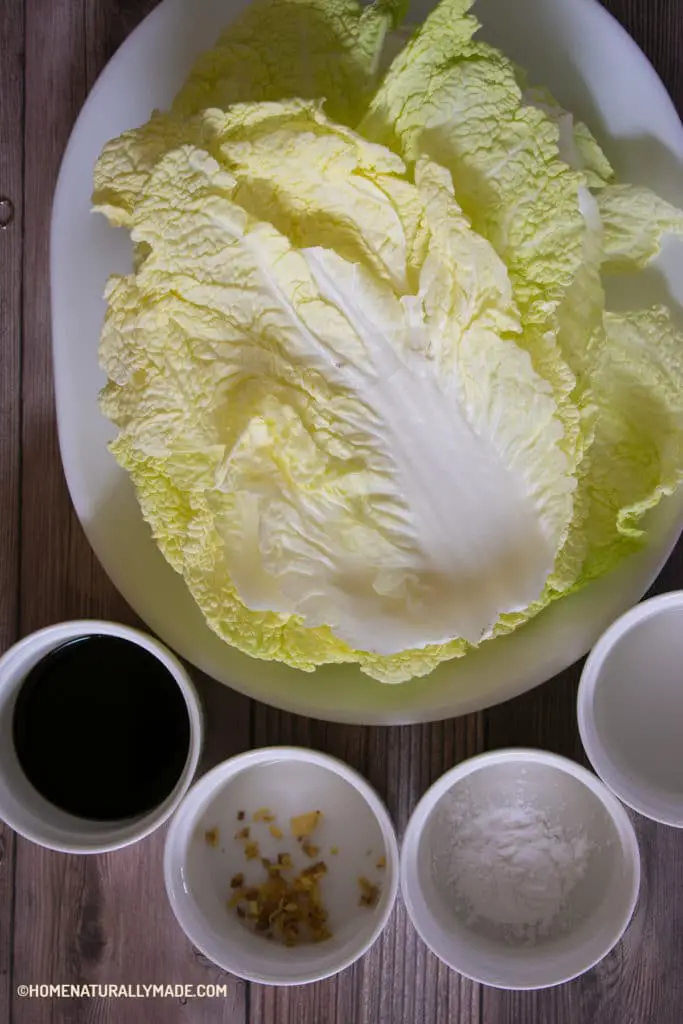 Culture and History about Napa Cabbage
Napa cabbage, or "Da Bai Cai" in Chinese (literally translates into a "big white vegetable") used to play an extremely important role in Beijing during wintertime. Until the approximately middle 90s, napa cabbage is almost the only vegetable Bejing people had during the chilly wintertime.
It is a custom that each household would stock up dozens of napa cabbages right before winter hit. People would wrap each cabbage individually with newspapers and then stack them on top of each other, usually in the courtyard's corner or in the apartment's hallway. That wall of napa cabbage would then last the entire wintertime.
However, Bejing isn't the origin of napa cabbage. The first notation of napa cabbage cultivation was actually in the Yangtze River Area, my hometown during the 15th Century. It then got introduced to Korea and Japan first, and then the rest of Asia.
The word "napa" in the name of napa cabbage comes from regional Japanese, where "nappa" refers to the leaves of vegetables.
Tips & Tricks to make a perfect Napa Cabbage Stir-fry every time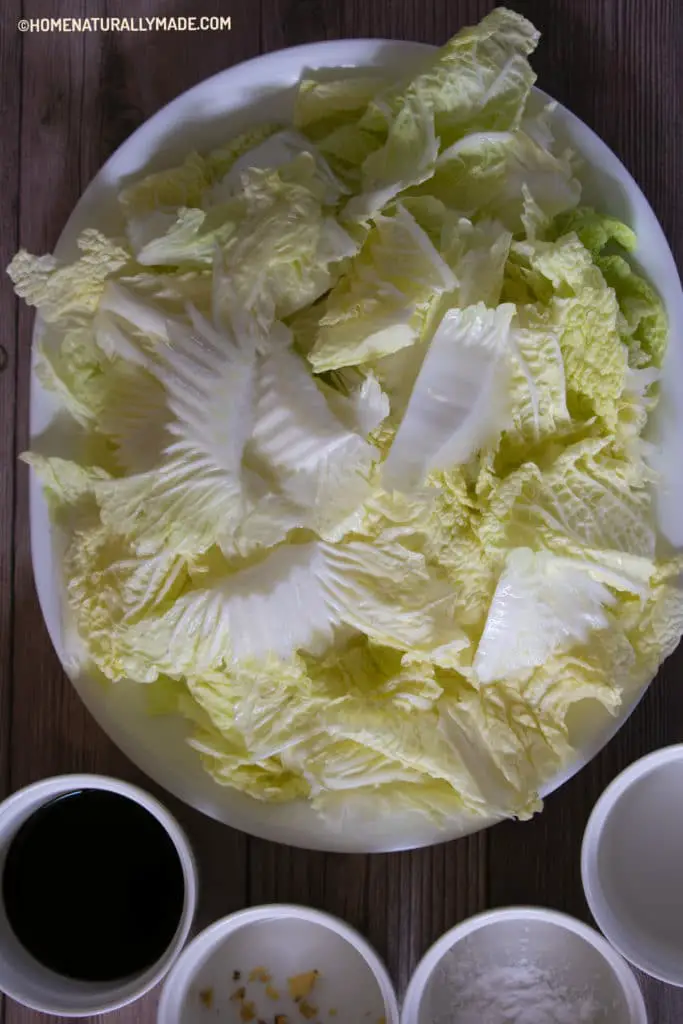 The first is to slice the napa cabbage with an angle
How you cut the cabbage plays a huge role in the ultimate taste. You shall place the knife at an angle and then slice the cabbage leaves into a thin layer of pieces. It is the same technique cutting the fish fillet when making fish fillet saute.
The second is to stir-fry in a hot frying pan until it is about to wilt
Napa cabbage stir-fry supposed to taste crunchy. To achieve this, you quickly stir-fry the thin layered pieces in a hot frying pan.
Last but not least, the sauce wraps up the flavor
Once the cabbage is about to wilt, pour the sauce over, stir & mix and wrap up the cabbage in an amazingly appetizing sauce.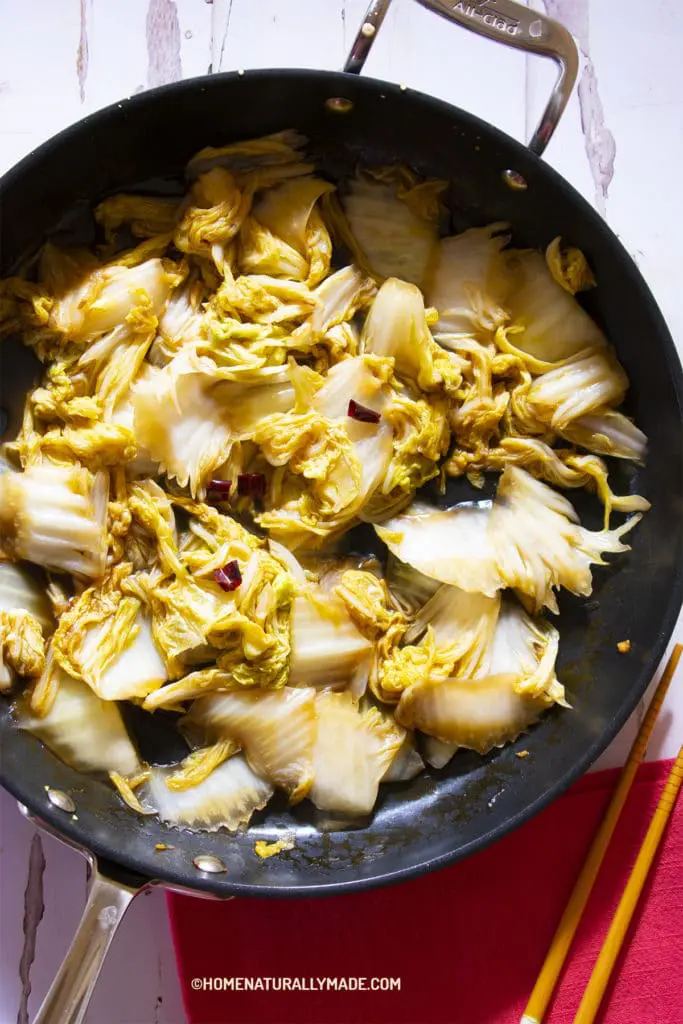 4 elements go into the sauce. Soy sauce provides flavor, Zhenjiang Vinegar gives an appetizing & refreshing taste. Soy sauce and Zhenjiang vinegar work very well with each well. Truly complements each other.
Arrowroot flour has become my go-to starch since I jump-started a healthier cooking journey in 2015. It serves as the thickening agent that gives the cabbage the dewy look. A pinch of sugar to balance off the sharp Zhenjiang vinegar taste. I am a fan of organic unrefined cane sugar. Not only they are healthier, but they also provide a subtle, rich flavor that complements the food very well.
Are you making a quick dinner? Consider one of the main courses. Each will go very well with the Napa cabbage stir fry.