Blanched cauliflower and then briefly broiled with a pinch of freshly ground black pepper is perfect to mix with homemade yummy vegan pesto. Truly an all-around super food tasty vegetable dish. Cauliflower itself is a nutrient rich superfood. Homemade pesto features tender parsley, leek greens and capers, all are super food. Such a clean eating, gluten-free, and super delicious vegan side dish that is amazingly satisfying and versatile.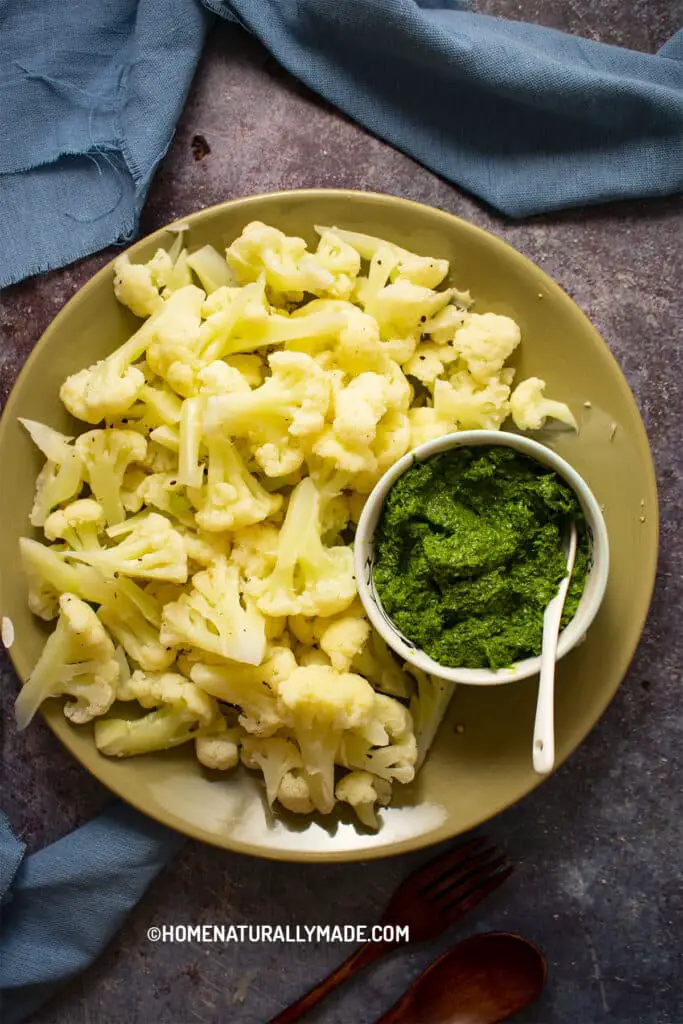 Why cauliflower is a superfood you should eat often?
Cauliflower contains bountiful of essential vitamins and minerals that our bodies need. It is also high in fiber and rich in antioxidants and sulforaphane.
One nutrient cauliflower is especially rich in is choline. People may not have heard of it before, but choline plays a hugely important role in the fundamental well-being of the entire body systems. For example, regulate metabolism and brain function, as well as DNA production.
How to cook a tasty cauliflower?
Cauliflower has a mild neutral flavor and taste, to a degree almost bland. The good news is that you can easily influence the cauliflower to the delicious flavor chosen. Two simple ways to start with.
You can either mix the cauliflower with a tasty sauce, like pesto; or braise cauliflower with a scrumptious broth.
Braised Cauliflower with a delicious broth
For instance, if you have cooked delicious Nanjing Salted Duck, you can take advantage of the highly concentrated yummy broth left in the wok. Braised cauliflower and black fungus with the duck juice is truly a quick, easy and tasty cauliflower dish.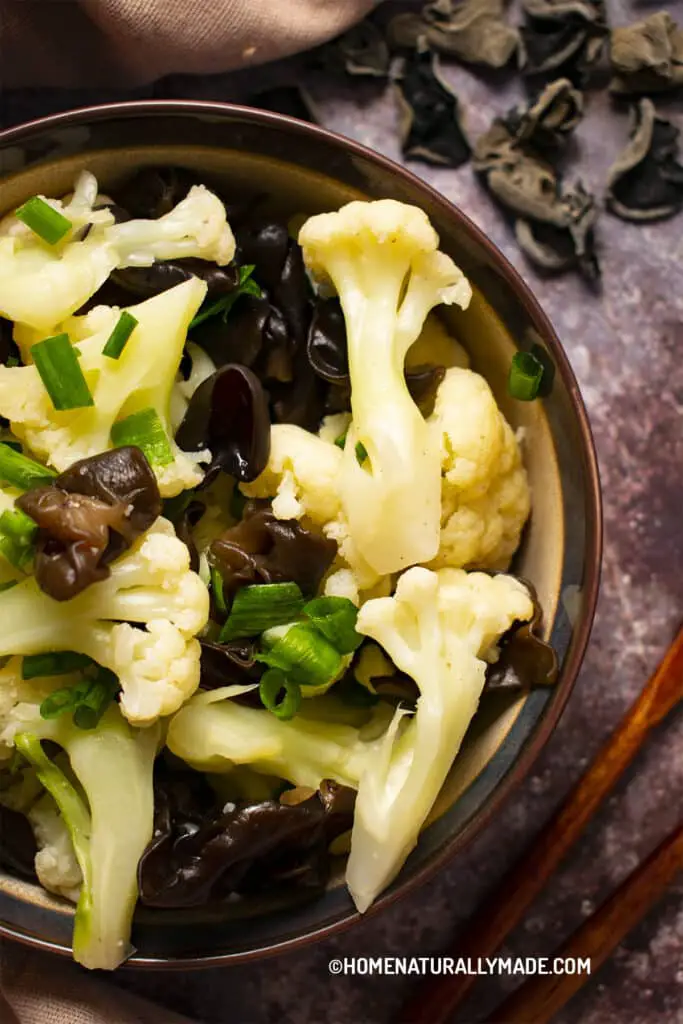 Cauliflower with Pesto Ingredients:
You will need one whole cauliflower, homemade pesto sauce, one lemon and a pinch of freshly ground black pepper.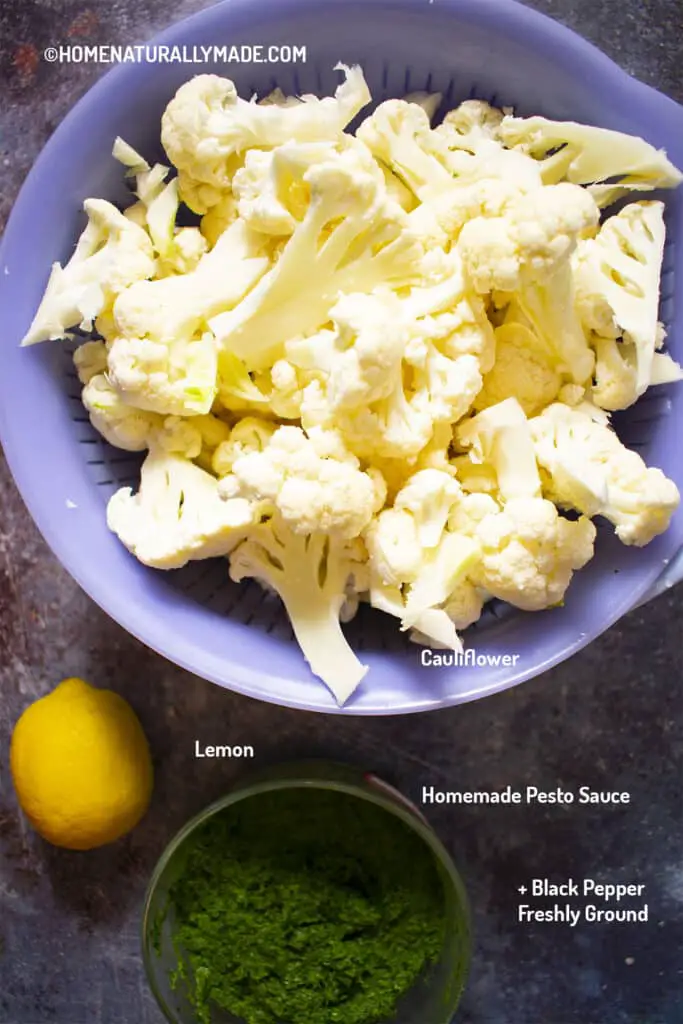 How to make Cauliflower with Pesto?
The first is to make a basic pesto sauce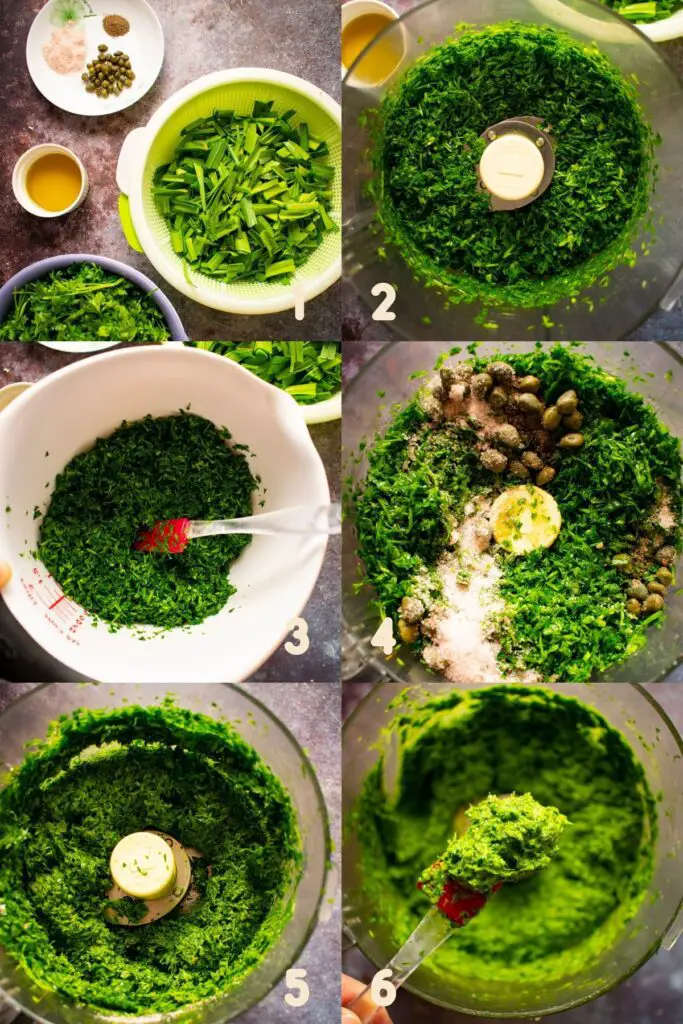 Super easy to make this basic, tasty and long-lasting pesto. Make it in advance and store in the refrigerator. Read here for a detailed guided recipe.
The second is to mix the basic homemade pesto with lemon juice and lemon zest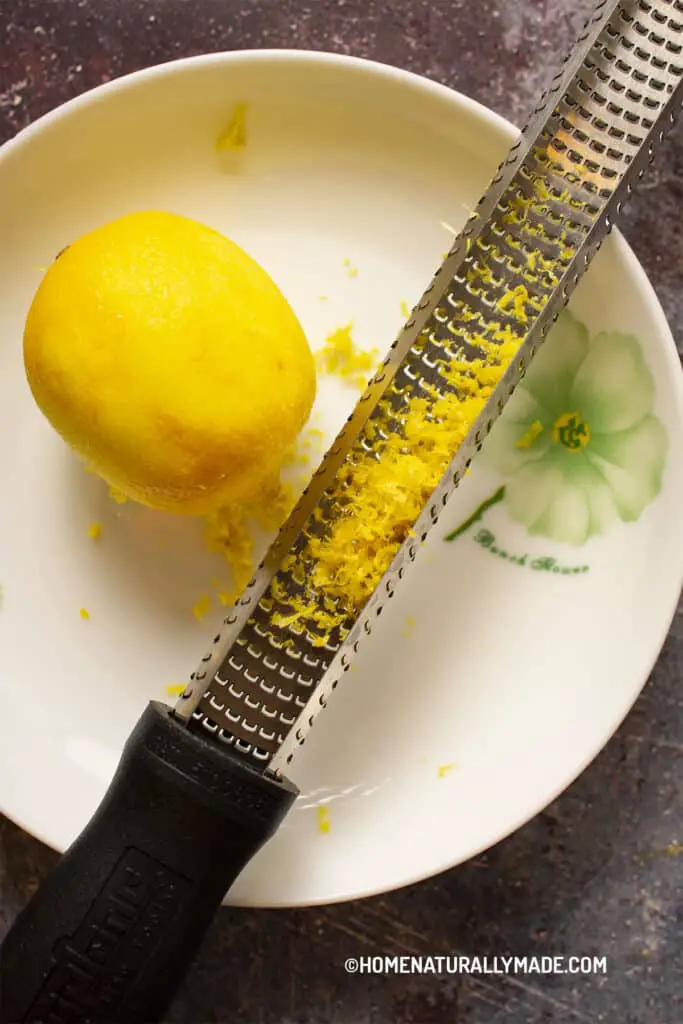 Use a citrus zester to zest a lemon. Then cut the lemon into half, squeeze half lemon juice using a hand juicer. Add lemon zest and juice into homemade pesto, and mix well using a silicone mini spatula.
The third is to blanch cauliflower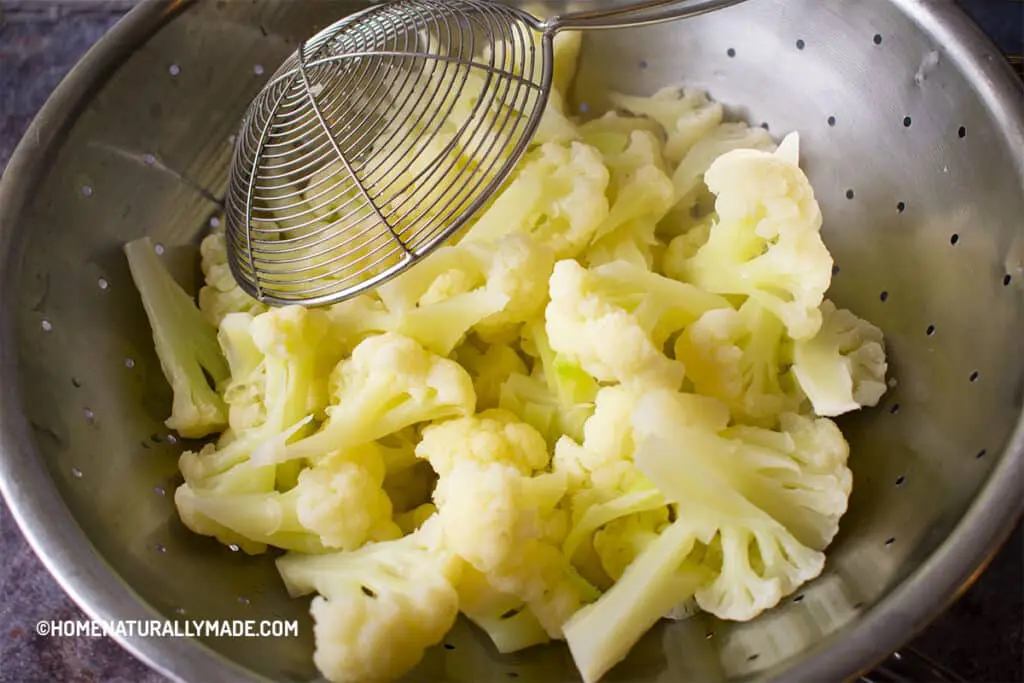 Fill a large stockpot (8 Qt.) with water, cover the lid and bring it to a boil. Add the cauliflower chunks, mix well, and then cover the lid and bring it back to a boil. After that, turn the heat to simmer and cook for an additional 1 minute and then turn off the heat. Remove the cauliflower from the stockpot using a spider skimmer and drain. ,
Try to leave stems as long as possible, they taste great.
The fourth is to broil cauliflower briefly with a pinch of black pepper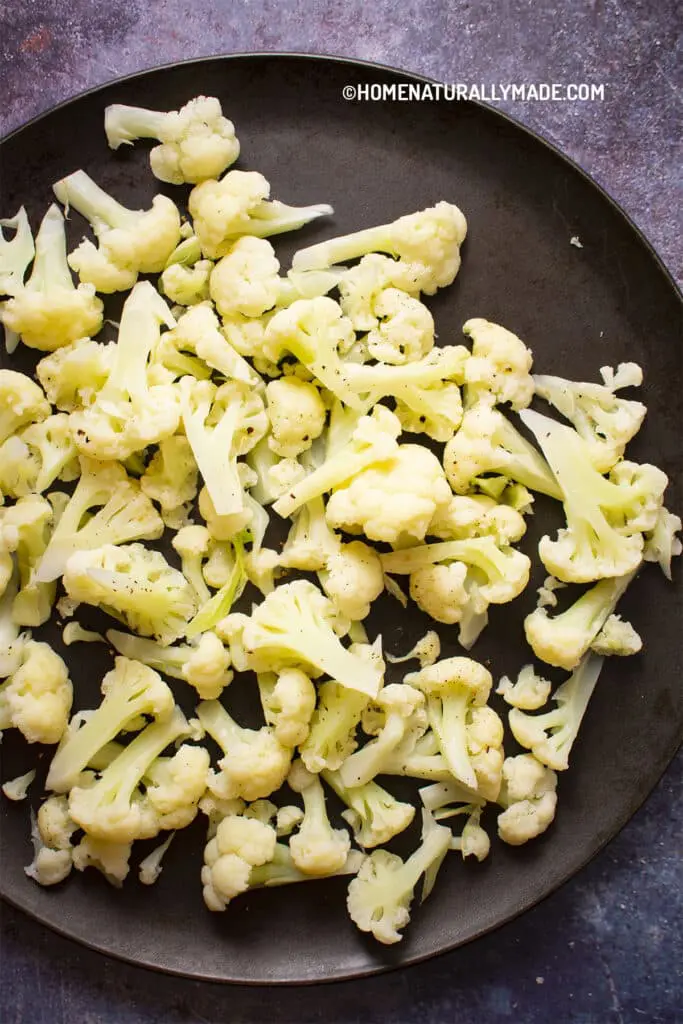 Spread the blanched cauliflower on a baking pan, sprinkle with freshly ground black pepper, and broil on high for 6 minutes. Mix and flip at 3 minute mark.
All done! Enjoy a super yummy and healthy cauliflower with pesto.