Steamed Eggplant Chinese Huai Yang Style is a traditional everyday home cooking as I grew up in Suzhou in the 70's. It features steamed eggplant strips poured over with a soy vinegar garlic sauce. A splash of sesame oil and finely chopped green onions elevate the taste and look of the dish. So refreshing and yummy. It is perhaps the easiest, quickest, and heathiest way of enjoying this superfood vegetable eggplant.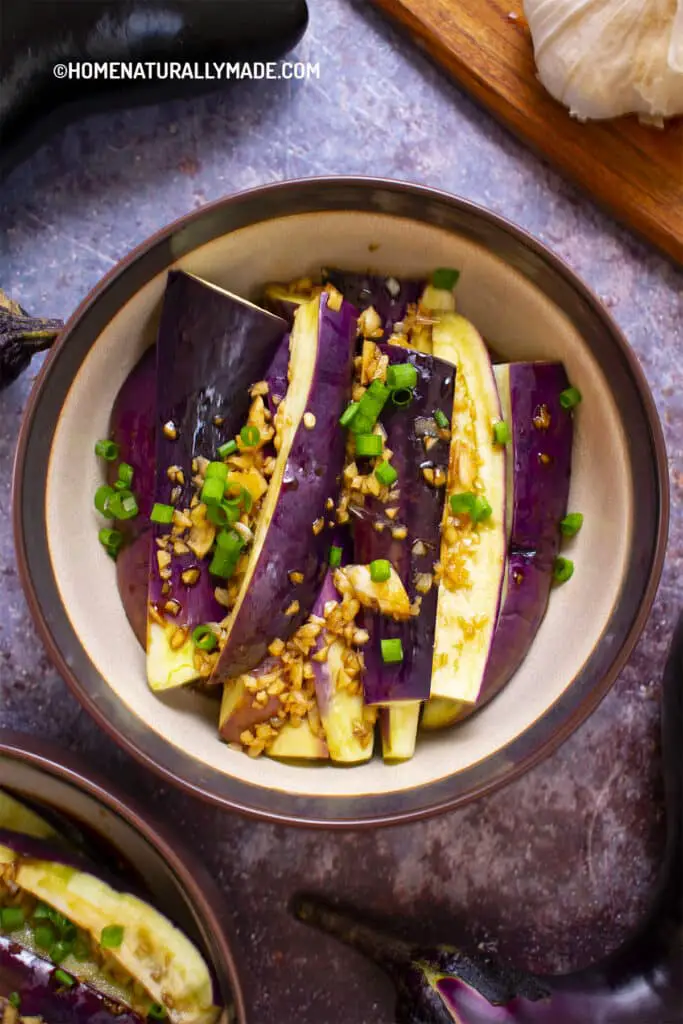 The easiest tasty way to enjoy eggplant superfood
The long dark purple eggplant is one of the common vegetables in China's Yangtze River Delta area as I grew up. It is now one of the must-grow vegetables for our backyard vegetable garden.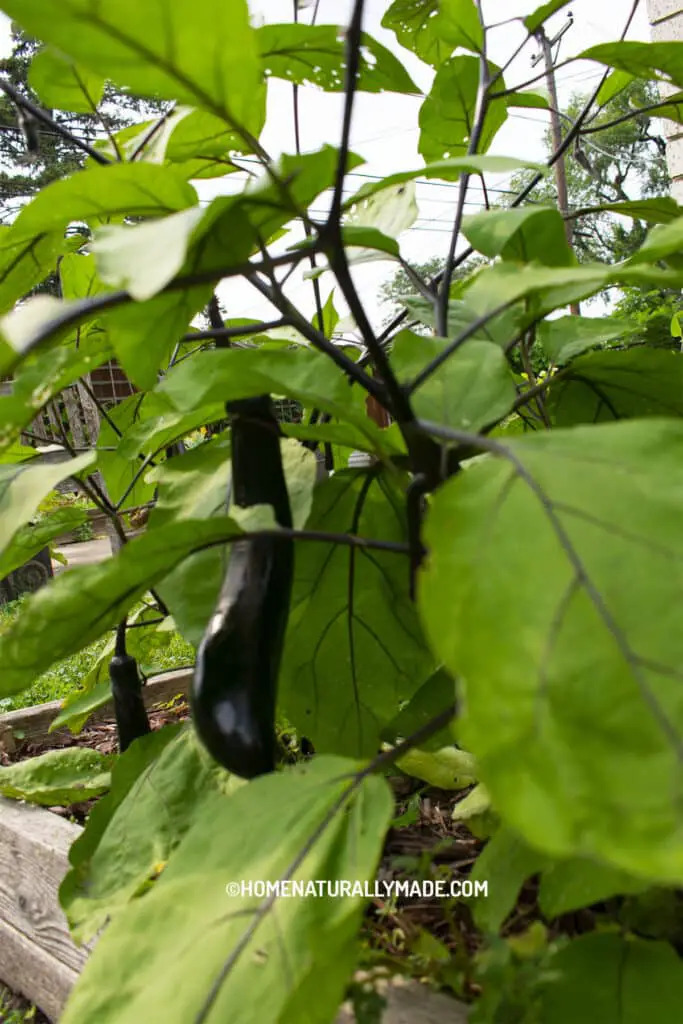 Eggplant is a superfood vegetable that contains many essential nutrients, including fiber, copper, manganese, thiamine, and vitamin B-6. They also contain rich antioxidants. As a result, experts believe eggplant can help with heart health, regulate cholesterol, prevent cancer and improve cognitive function.
Steamed eggplant is by far the easiest way to enjoy this superfood. Di San Xian, or Chinese stir-fried eggplant with green pepper, is another popular tasty eggplant recipe.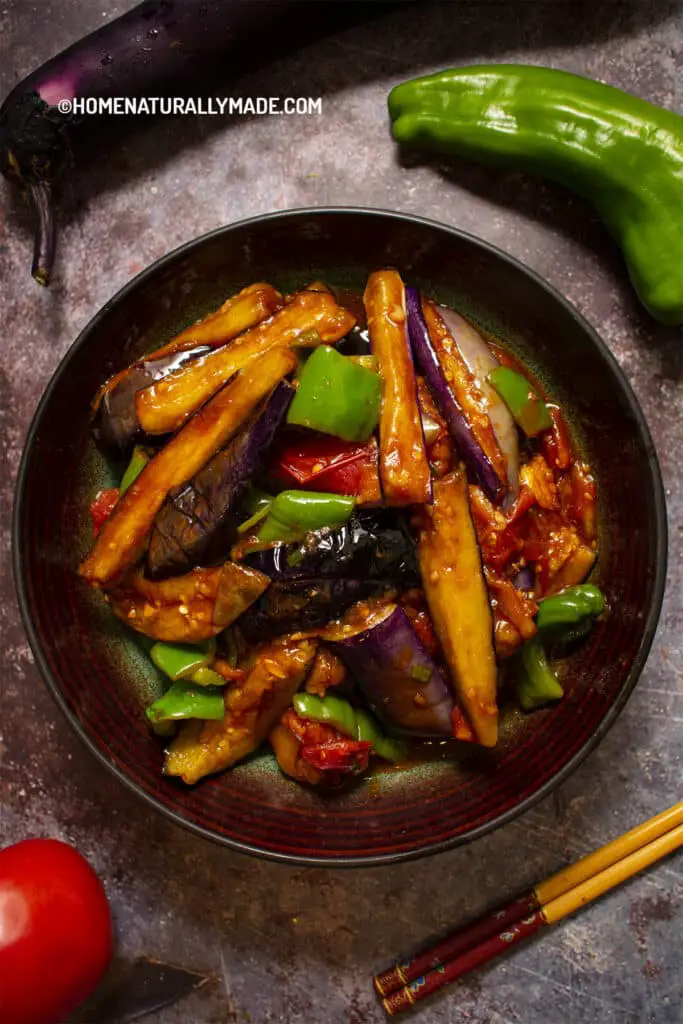 How to make steamed eggplant easy, delicious and health?
First thing first is to get fresh eggplant for steamed eggplant
If the eggplant is not so fresh, while they might be still good for making other dishes, they won't make an excellent candidate for this recipe.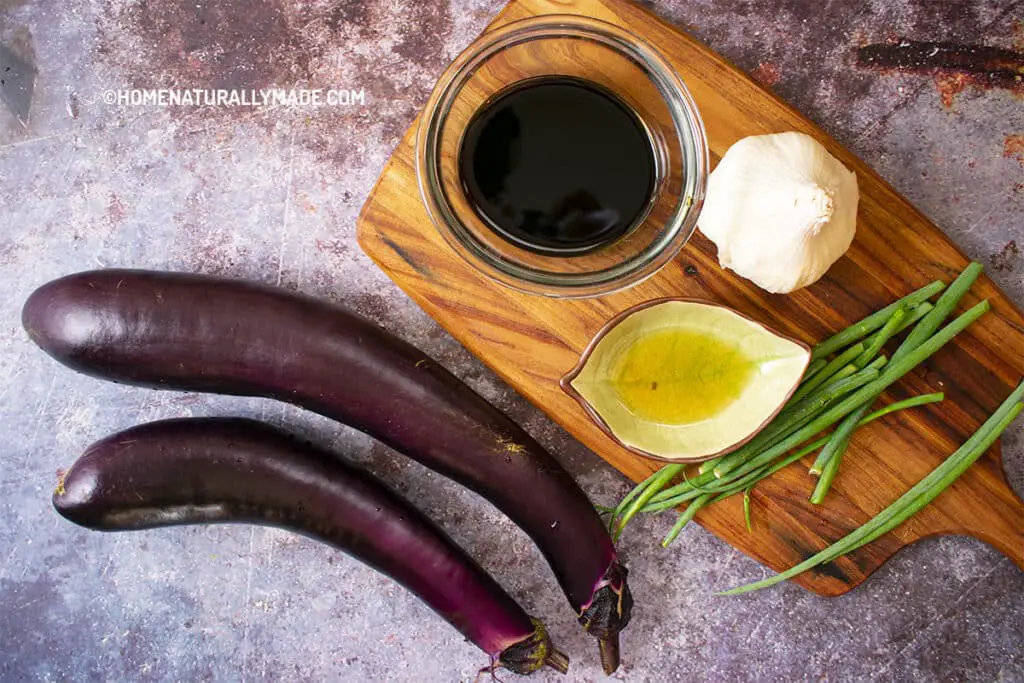 Tip No.2 is to cut eggplant in long thin strips
To prepare eggplant, first is to trim the bottom, and then divide the eggplant into 2-3 segments by cutting across the eggplant. For each segment, cut alongside the eggplant in one direction into 3-4 sections, and then turn eggplant 90 degree and cut alongside the eggplant again to get thin long strips.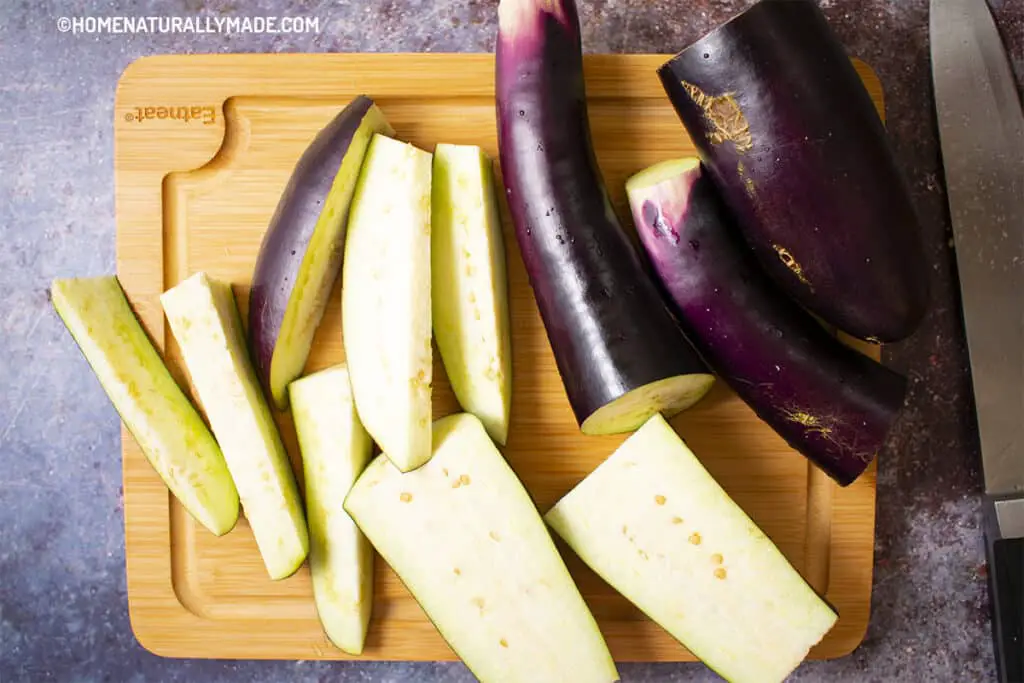 No.3 Tip is to lay eggplant strips flat with minimal over-lay
This is to make sure we cook eggplant evenly and avoid the situation that some eggplant strips and others are not.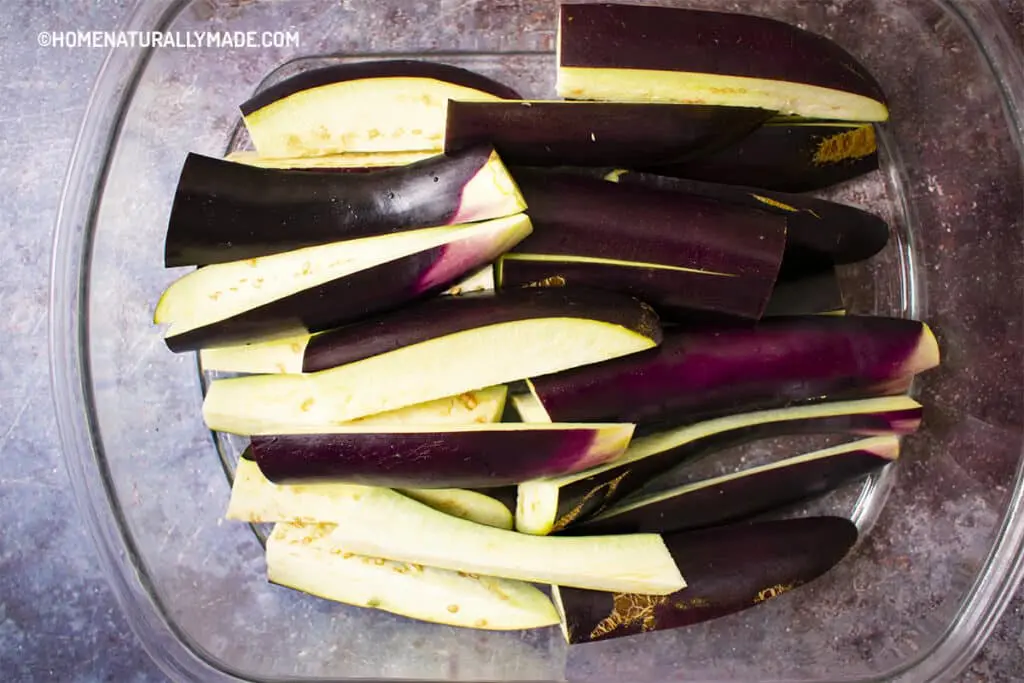 A 9×13 inch glassware coupled with the 14-inch wok is my go-to steaming set. The glassware can sit on the sloppy edge of the wok with no steaming rack needed. The rectangular glassware is very spacious and does a wonderful job toward this goal.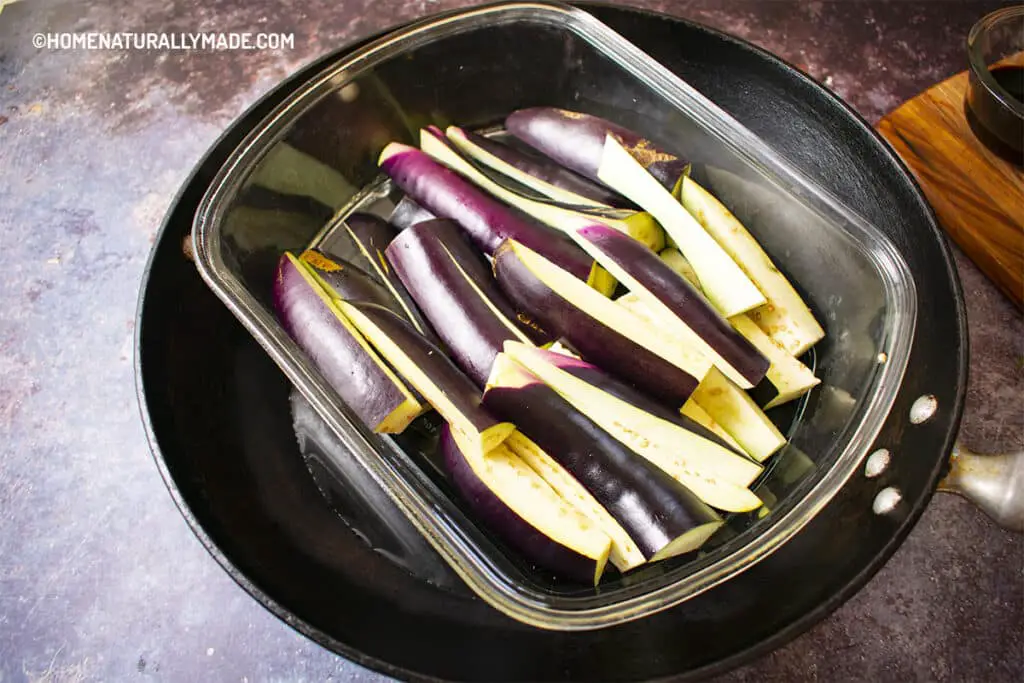 Tip No.4 is optimal steaming techniques
Add 4 cups of water into a 14-inch wok, turn the heat to medium-high and bring it to a boil first. Carefully add the eggplant, cover the wok with a dome-shaped lid and steam for 10 minutes. The dome-shaped lid allows more space for the hot steam to circulate, which helps the cooking process.
Safety kitchen tips – turn off the heat temporarily while you add the eggplant into the wok. Ware kitchen insulation gloves to avoid being burnt by the hot steam.
The last but not least is the amazingly simple, tasty and healthy vinegar garlic sauce
A sauce made of simple ingredients, yet amazingly refreshing and delicious. This Chinese-style vinegar garlic sauce is extremely versatile too. You can pretty much pour over any meat or vegetable and make them taste better. Sea Kelp Salad featuring this sauce is absolutely another excellent way to apply this iconic sauce.