Baked Meatballs Swedish Style is so naturally yummy, healthy, and easy to make. Enjoy it as it is or pair it with homemade gravy & creamy mashed potatoes for a full IKEA experience.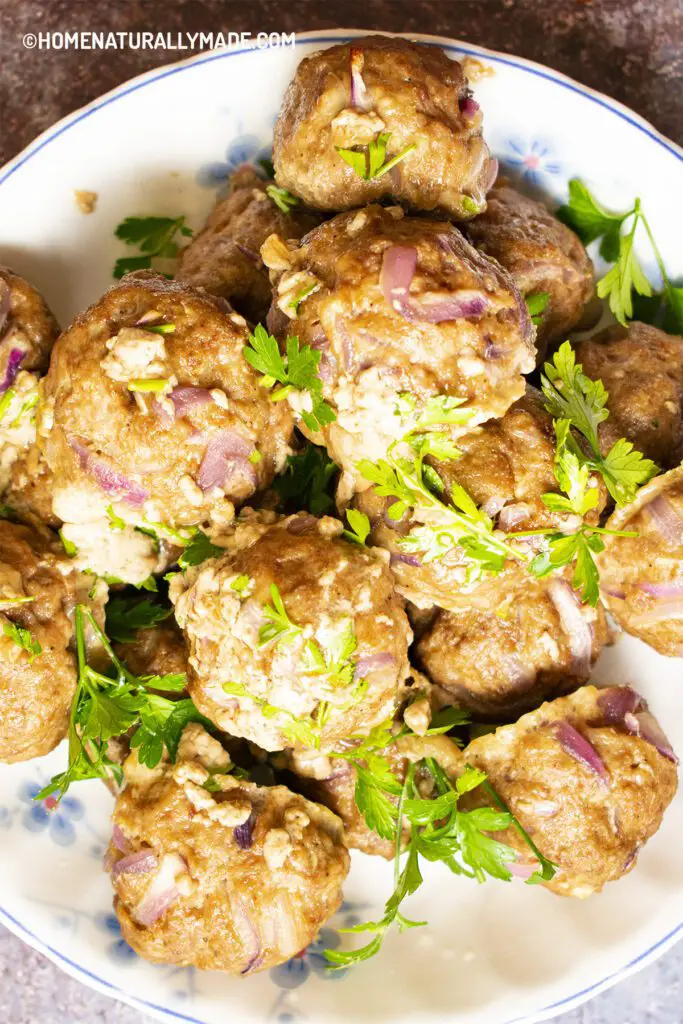 How to make Baked Meatballs Swedish Style?
Tip No.1 is to use a combination of ground beef and pork for the ultimate yumminess
Homeground pork is especially delicious. Perfect for making meatballs and pork fillings. It is simpler than you might expect to grind your own pork at home.
Use a meat grinder or Stand Mixer with a meat grinder attachment. Do not use a food processor, as it breaks down the meat too much, thus totally destroying the flavor and taste.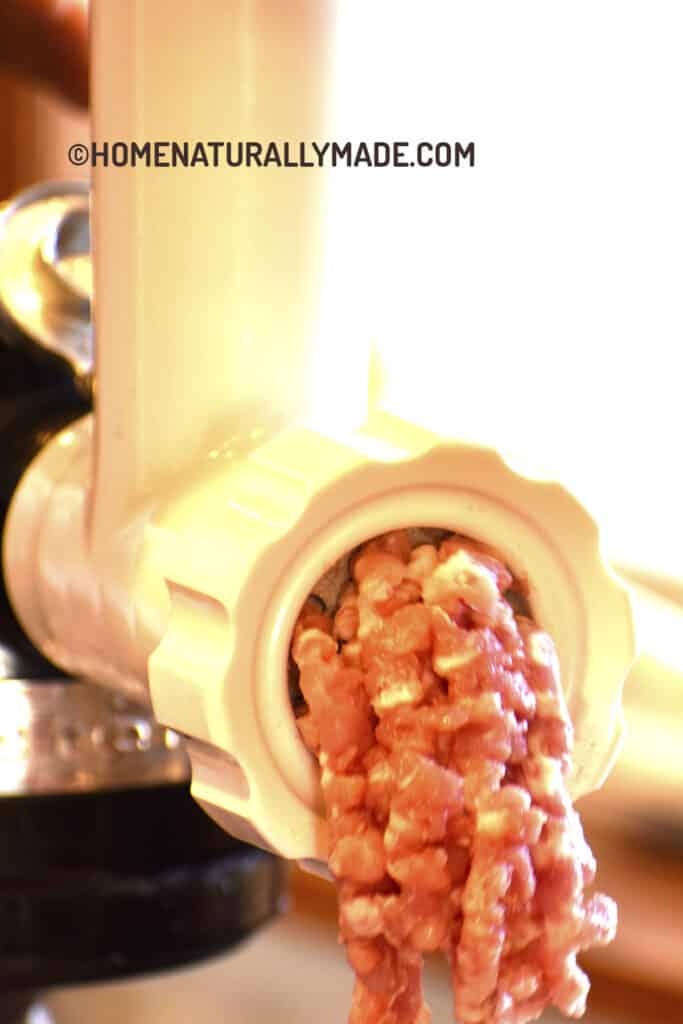 Tip No.2 is to marinate the meat properly for ultra tasty baked meatballs
These baked meatballs are so juicy and packed with flavors for good reasons. Other than the usual marinating ingredients such as a splash of Shaoxing wine, light soy sauce, eggs, salt, black pepper, fennel seeds, and minced garlic, there are a few unique essential ones I'd like to highlight here:
The first is chopped & overnight sweet brown rice
Sweet brown rice is a wonderful substitute for bread crumbs. Chop them into small bits using a spice grinder first and then soak overnight. They have a soft, chewy, and pleasant nutty flavor. You can also use sweet brown rice flour instead.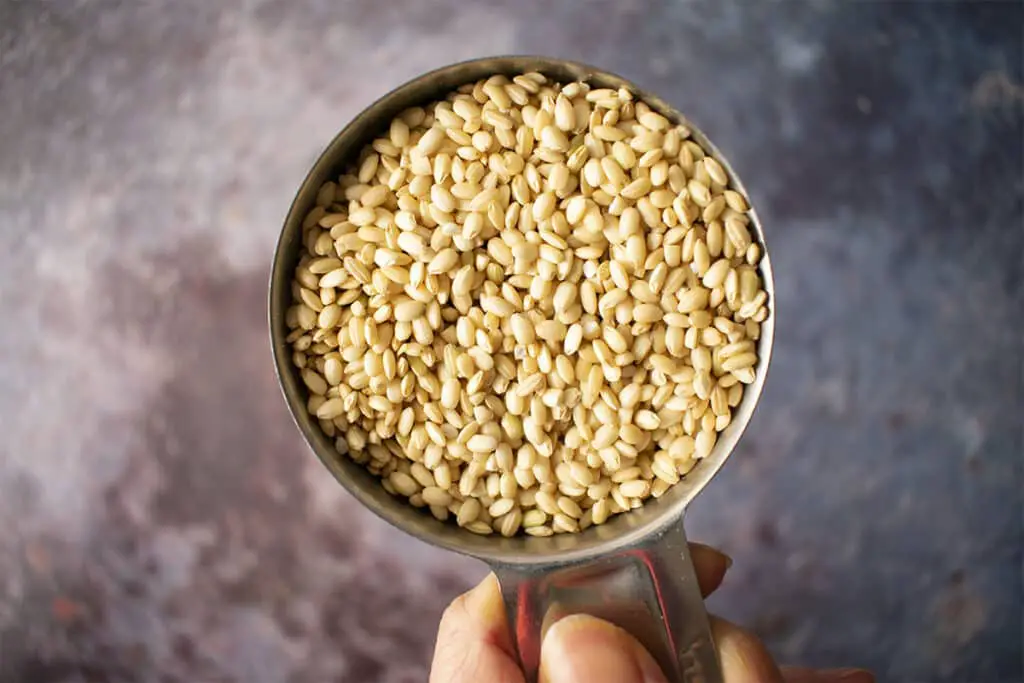 The second is the sauteed red onion
Red onion complements beef really well. Chop the red onion either using a knife or a food processor and then lightly saute until they are soft, translucent, and fragrant, and then blend with the meat.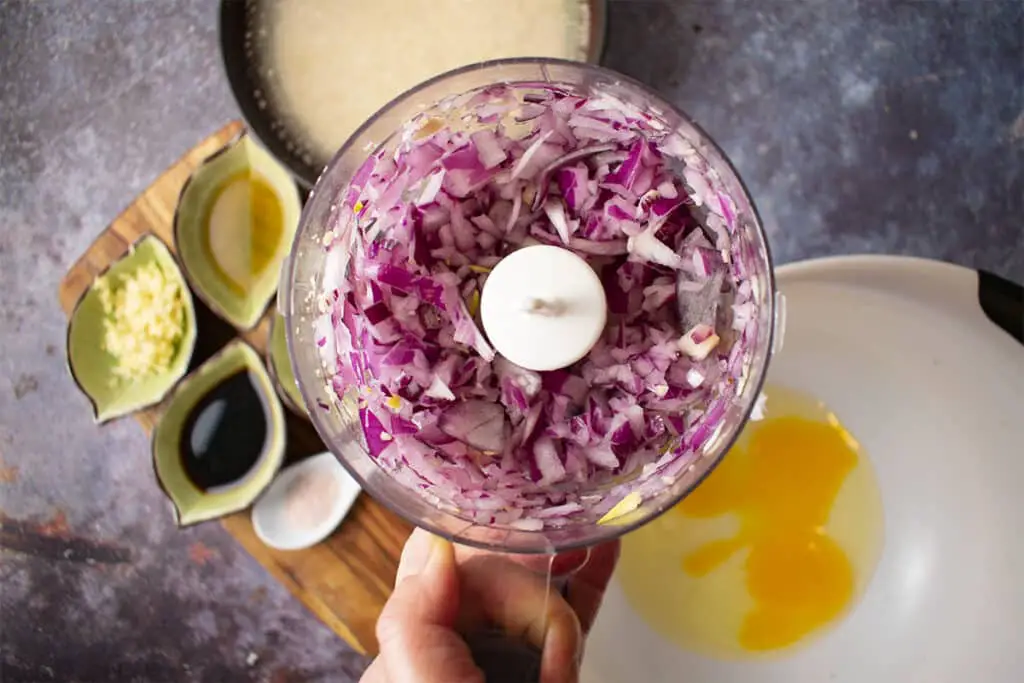 The third is the chopped parsley
Parsley is another herb that completes beef very well. Use a knife or food processor to chop the parsley leaves and tender stems into small pieces and then add them to the meat and blend well.
During the summer, when I have harvested loads of parsley from our backyard vegetable garden, I make a simple herb pesto and store it in small packs in the freezer to use for occasions like this.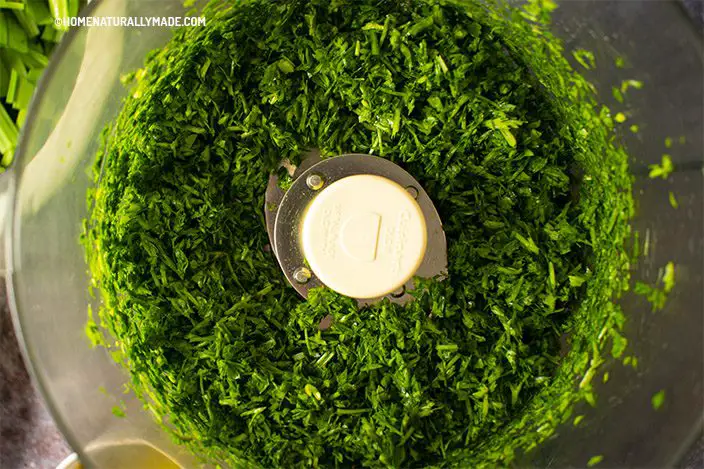 The last but not least marinating ingredient is Dijon Mustard
The iconic Dijon mustard gives these meatballs a complex unique flavor.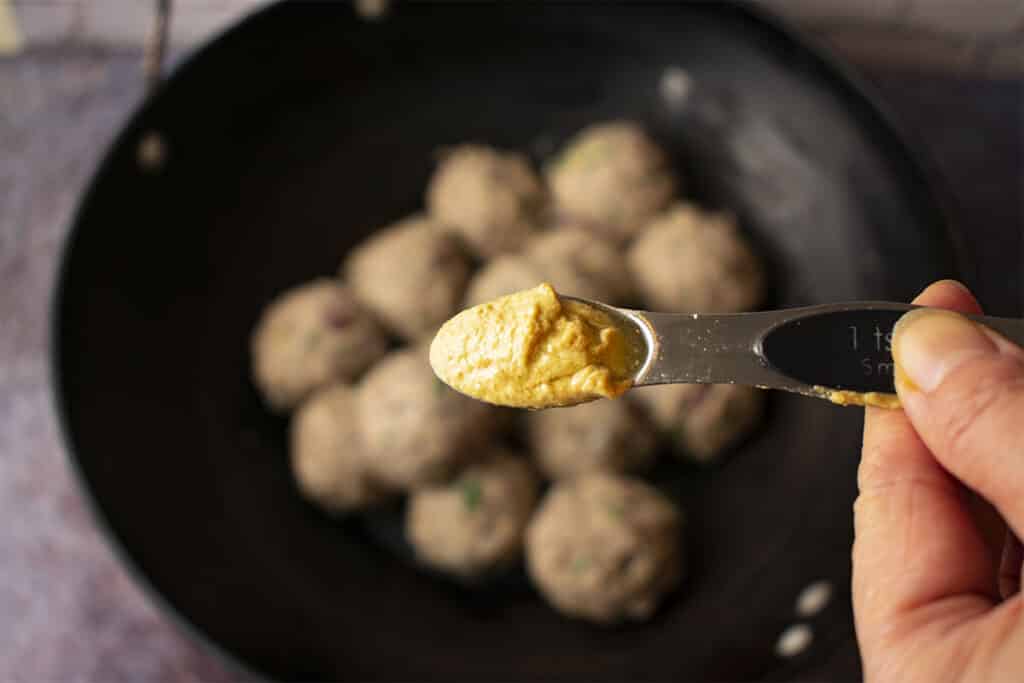 Tip No.3 is to roll the meatballs and bake them on unbleached parchment paper
Use an ice cream scoop if you can use help getting a consistent portion of marinated meat. Use both hands to roll into a ball and place them on a baking pan lined with unbleached parchment paper.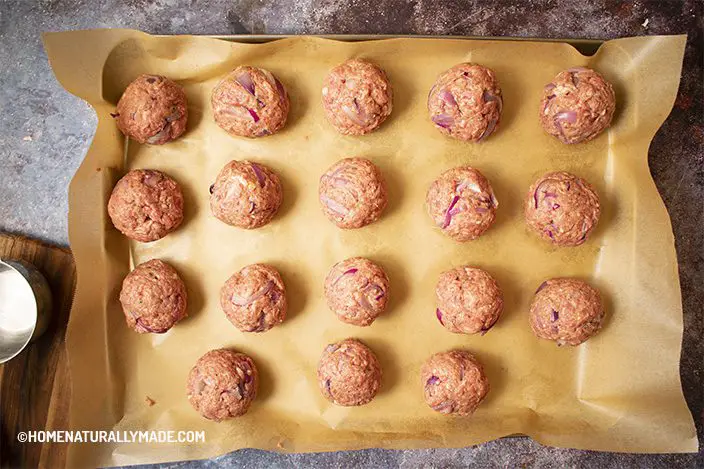 This heavy-duty nontoxic parchment paper not only helps preserve the juice coming out of the meatballs during the baking but also makes the cleaning easier.