Candied Walnuts Chinese style using simple ingredients is yummy and healthy. It features roasted walnuts wrapped with homemade sugar syrup and topped with toasted white sesame seeds. Enjoy this as a healthy snack or treat, or add this as a topping to your favorite food.
Speaking of roasting walnuts, I usually blanch the walnuts briefly before roasting for a more refreshing and delicious taste. Roasting walnuts using a wok over the stovetop is truly a quick and easy way to toast walnuts. Simply add a tiny pinch of Himalayan pink salt and freshly ground black pepper during the roasting to complement the flavor.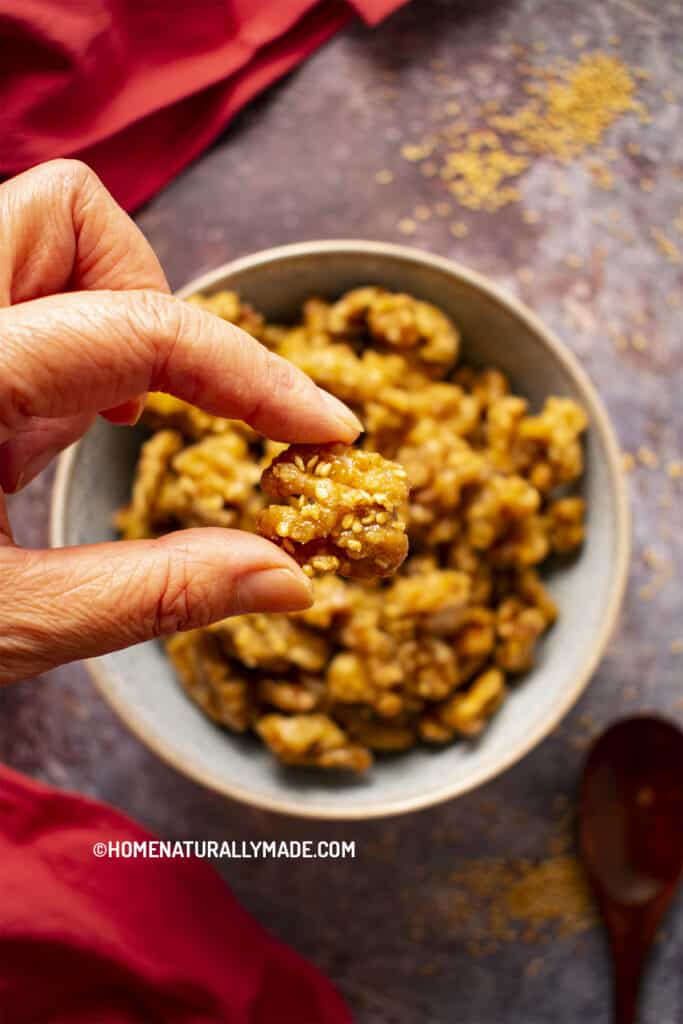 How to make candied walnuts easy, yummy and healthy way?
The first is to roast walnuts
Read here to learn all about how to roast walnuts quick and easy using a wok via stovetop. You can make this in advance.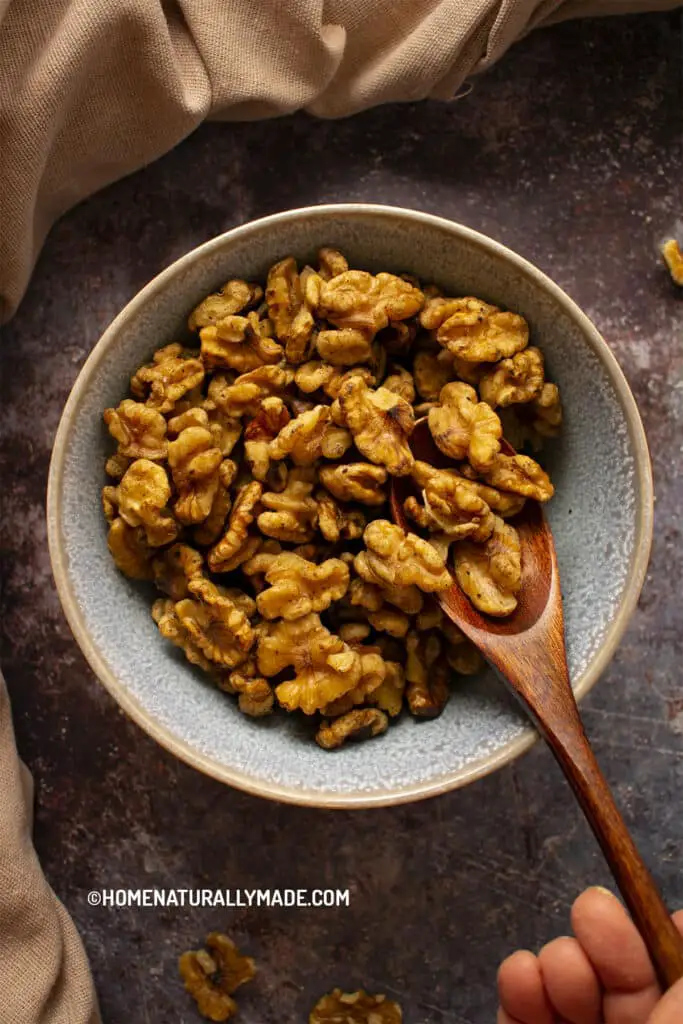 Cooking Homemade Sugar Syrup for Candied Walnuts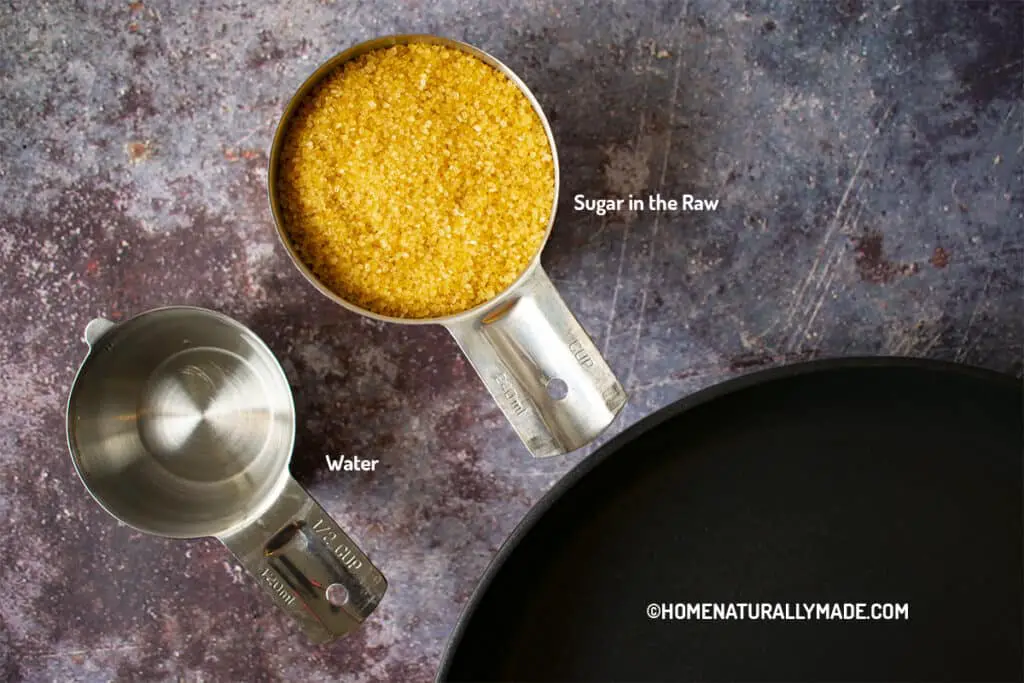 Add sugar and half a portion of water into a 12-inch hard-anodized fry pan, mix well and bring it to a boil using low heat. Then turn the heat to simmer and let it bubble for about 15 minutes.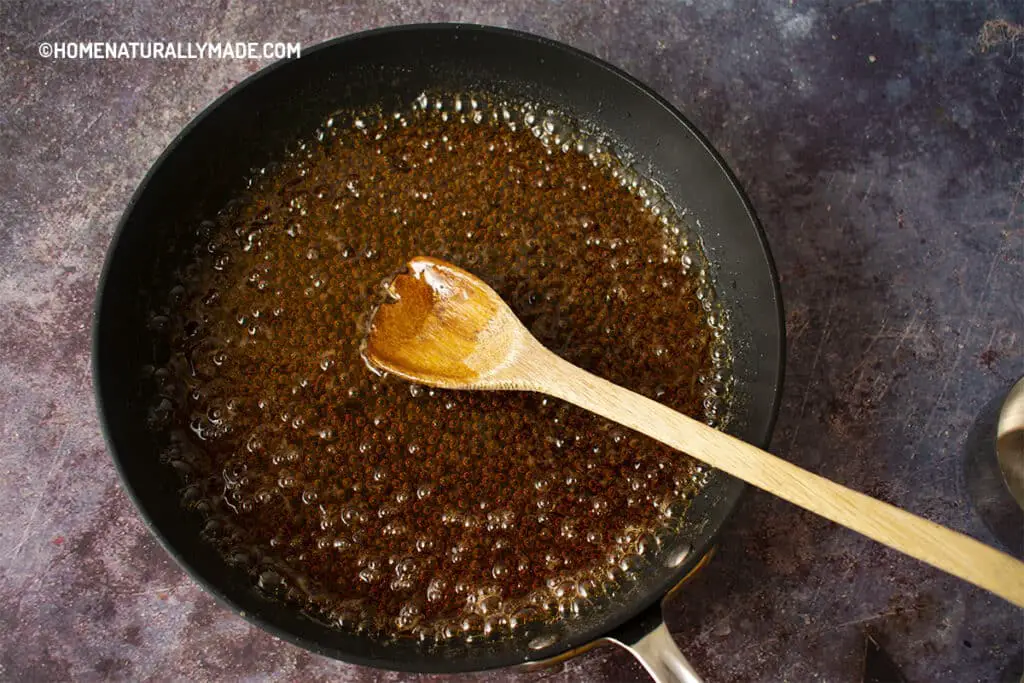 So what types of sugar are best for making the sugar syrup? Something that is substantial, the less refined, the better. I typically use Sugar in the Raw. Brown rock sugar is another excellent choice.
Patience is indeed a virtue for cooking homemade sugar syrup. Be patient and take the time.
Warm up walnuts if you are using previously roasted walnuts
While waiting on the sugar syrup, warm-up the walnuts and get them ready If you are using previously roasted walnuts. Heat up a wok for 2 minutes using medium-high heat. Turn the heat to low and add the roasted walnuts into the wok. Then mix and turn for 3 minutes.
Wrap toasted walnuts with homemade sugar syrup
When the sugar syrup is ready, add the freshly warmed-up roasted walnuts into the pan, quickly turn and fold for about 15 seconds.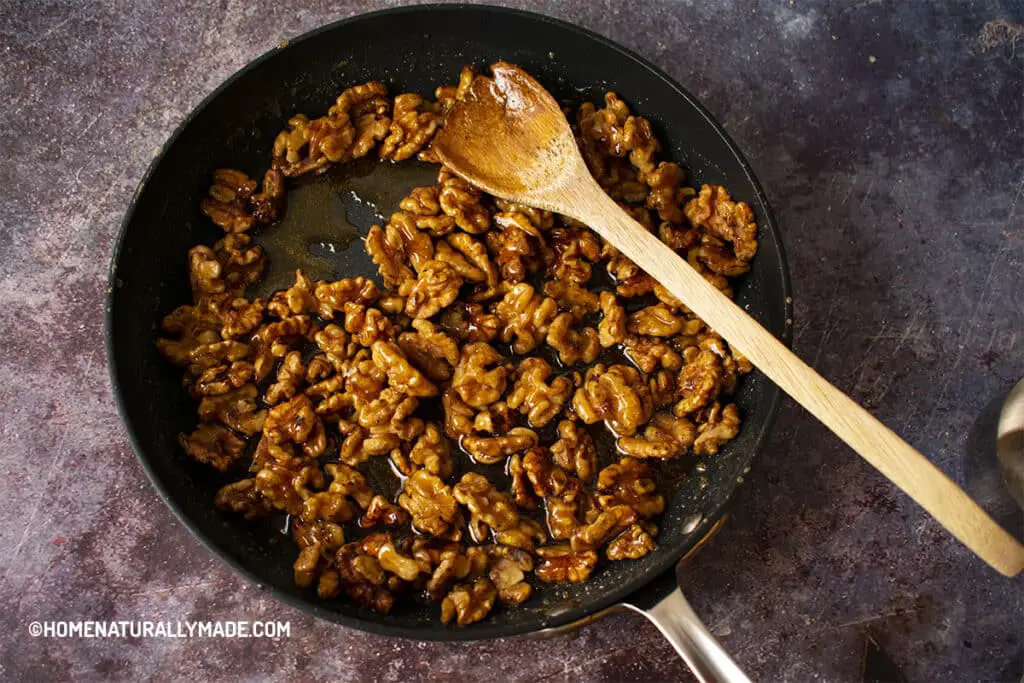 Turn off the heat, add sprinkles of roasted white sesame seeds, and continue to turn and fold for about 15 seconds.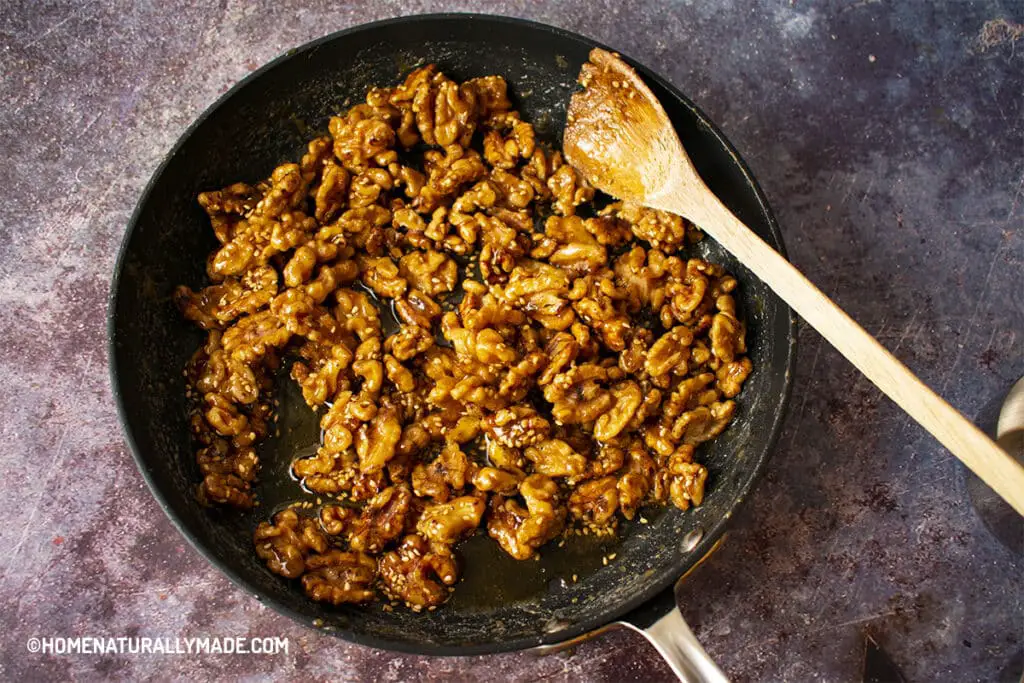 Cooldown the freshly made candied walnuts on wax parchment paper
Remove the freshly made candied walnuts from the frypan and lay them flat on a non-bleach parchment paper to let them cool down. The sugar syrup shall quickly harden.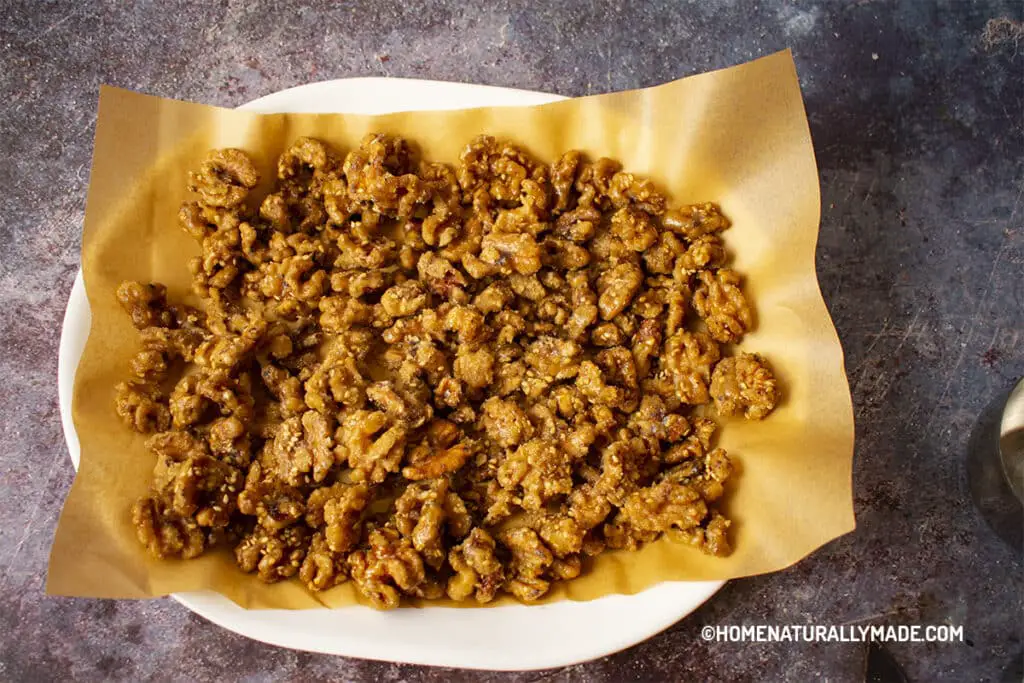 Store the cooled down candied walnuts in a glass jar. Enjoy a yummy & healthy treat!