Balsamic Brussels sprouts featuring blanched Brussels sprouts with balsamic vinegar, brown sugar, and cranberry. A truly quick, healthy, and tasty vegetable dish you can whip out quickly.
Our Home Garden Brussels Sprouts
We like to try new things in our vegetable garden each year. This year, my husband got two Brussels sprouts plants. Well, they didn't grow as big as the ones in the grocery store, but are very tender and tasty.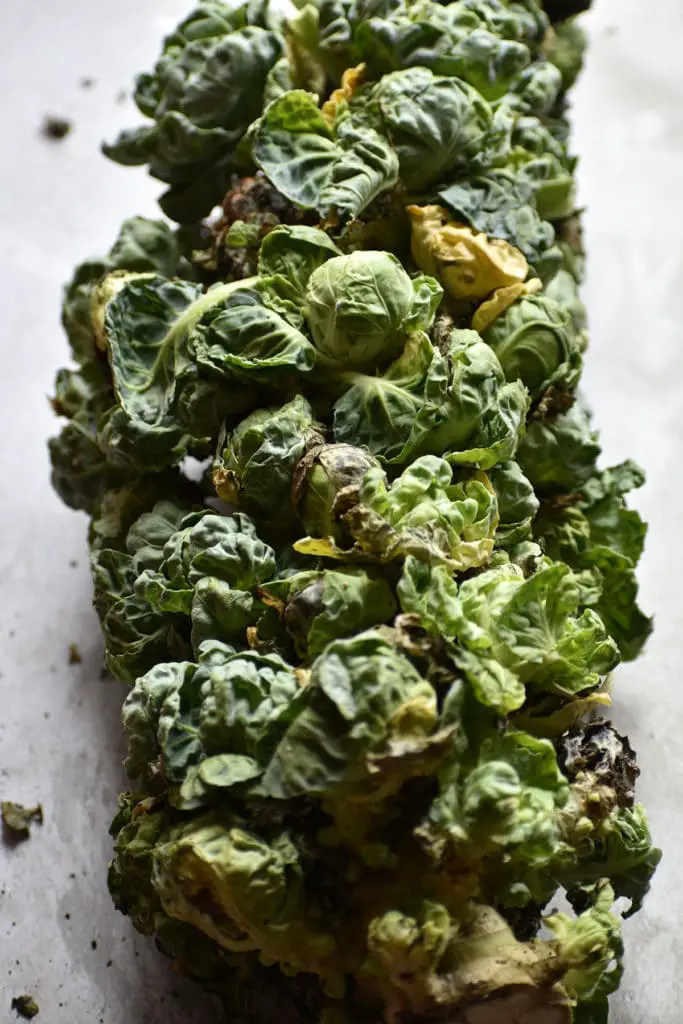 Brussels Sprouts Fun Facts
Brussels Sprouts are mini cabbages but have a stronger inherent bitterness compared to cabbage. Balsamic vinegar and sugar cut down its bitterness and replace it with a sweet, nutty taste.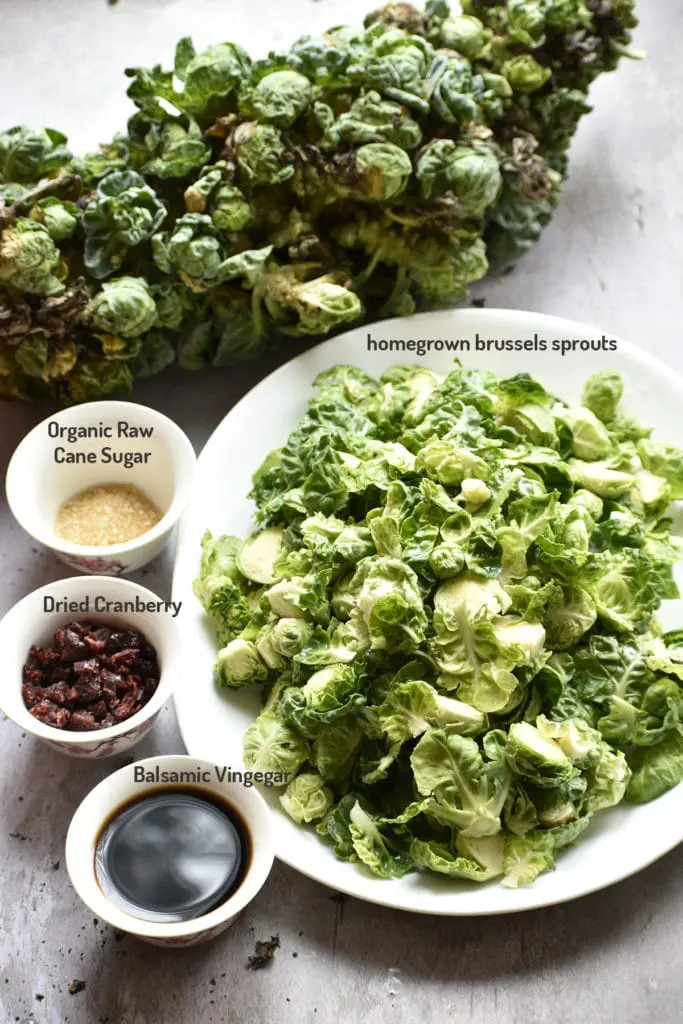 Fun Comparison – Balsamic vs. Zhenjiang Vinegar
Balsamic vinegar is my other favorite vinegar, besides Zhenjiang vinegar. I am convinced that balsamic vinegar is an Italian version of Zhenjiang vinegar. LOL.
Both are super rich, extremely dark, and take years to complete the fermenting & aging process. Also, ancient people use whatever they have locally. For Italian, it is grapes; for Chinese, it is sweet rice and wheat bran. I have to say, both did outstanding jobs.
I am a big fan of both, such a simple and rich flavored condiment that makes everything tastes better. My kind of salad is just to add a teaspoon of balsamic vinegar to the bowl. My kids' favorite cucumber dish is cucumber slices mixed with a little Zhenjiang vinegar. That simple.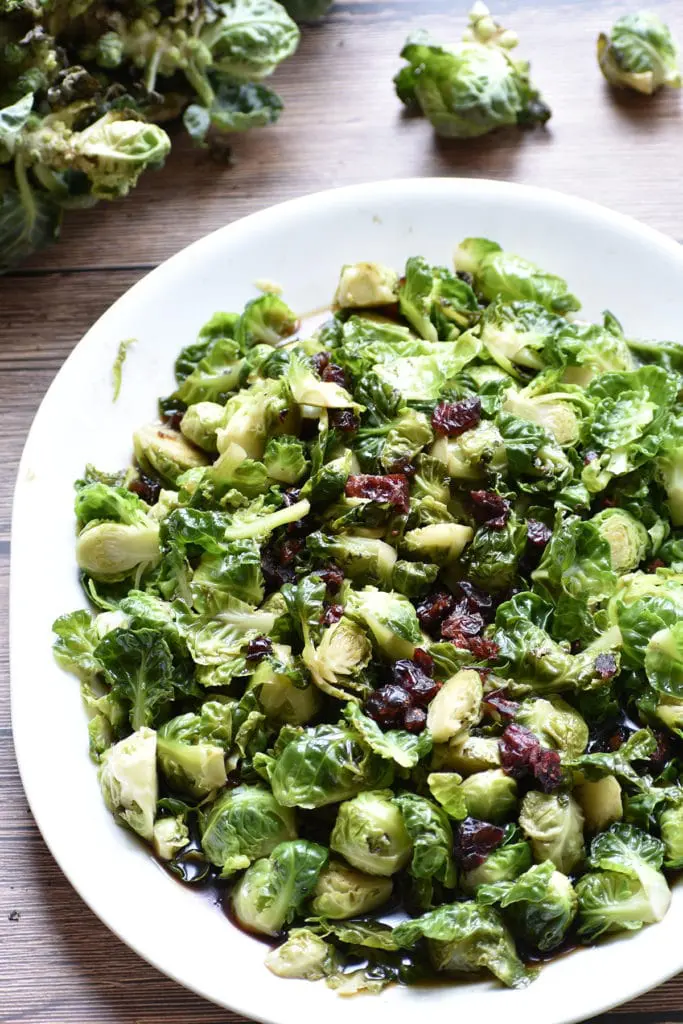 Frequently Asked Questions:
How do you prepare Brussels Sprouts for cooking?
Wash and rinse thoroughly a few times. Peel off the outer layer of dried and damaged leaves. Trim the bottom and then cut into halves for easier cooking.
How long do you cook Brussels Sprouts?
Blanch them in boiling water in a large stockpot (8 Qt) with a lid covered for 3 minutes.
How do you make a tasty sauce for blanched Brussels Sprouts?
Add balsamic vinegar, sugar, and water into a small saucepan. For each portion of balsamic vinegar, use 1/2 portion of sugar and 1/2 portion of water. Bring it to a boil and then simmer for 3 minutes.
For one pound of Brussels sprouts, you will need about 4 tablespoons of balsamic vinegar.
Are you making a quick dinner? Either braised salmon or braised veal goes great with this vegetable dish to complete the meal.