Xiang Chun Crepes featuring toona sinensis tree young leaves are so naturally yummy and seriously nutritious. Also known as Chinese mahogany, Xiang Chun is a popular tree in China, especially in the Yangtze River Delta area. Using the tasty and healthy Xiang Chun tender leaves to make a crepe is a traditional home cooking.
Traditionally Xiang Chun Mian Yi is a semi-sweet crepe. Nevertheless, these days I usually make a savory version just using a pinch of salt. For the recipe, I am sharing both versions of Chinese Toon Creps, the semi-sweet version and the savory version.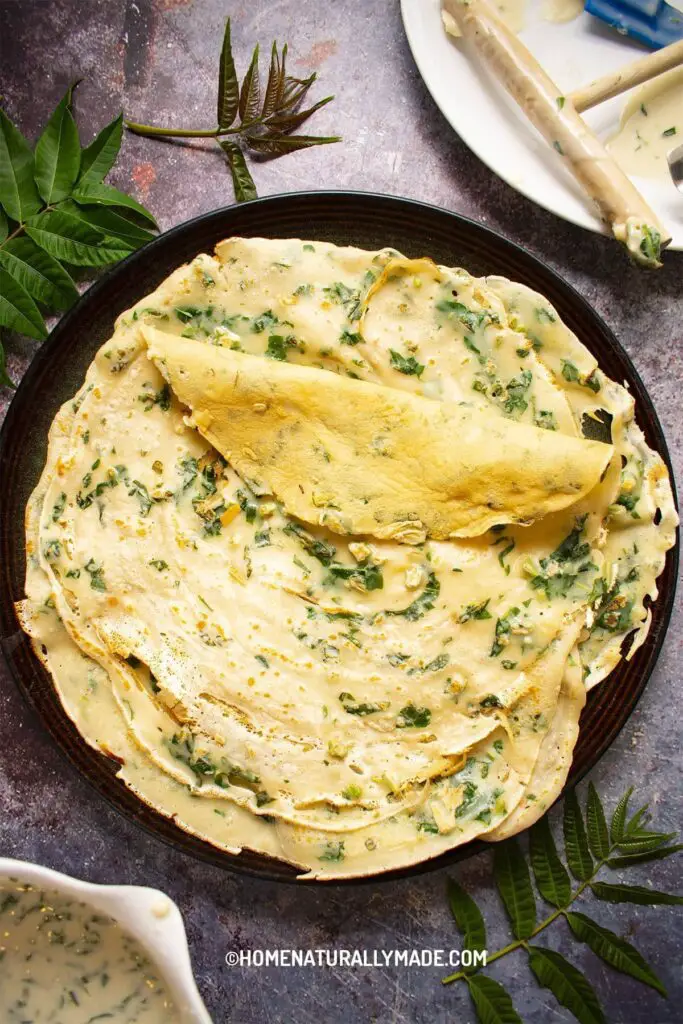 We call crepes "Mian Yi" in my hometown Suzhou, in the heart of the Yangtze River Delta, which loosely translates into "flour thin sheet". The tender young toona sinensis leaves have a sharp, appetizingly fragrant aroma and taste. Dubbed "vegetables growing in the tree", people enjoy them as a vegetable since ancient times. Read here to learn more about Xiang Chun.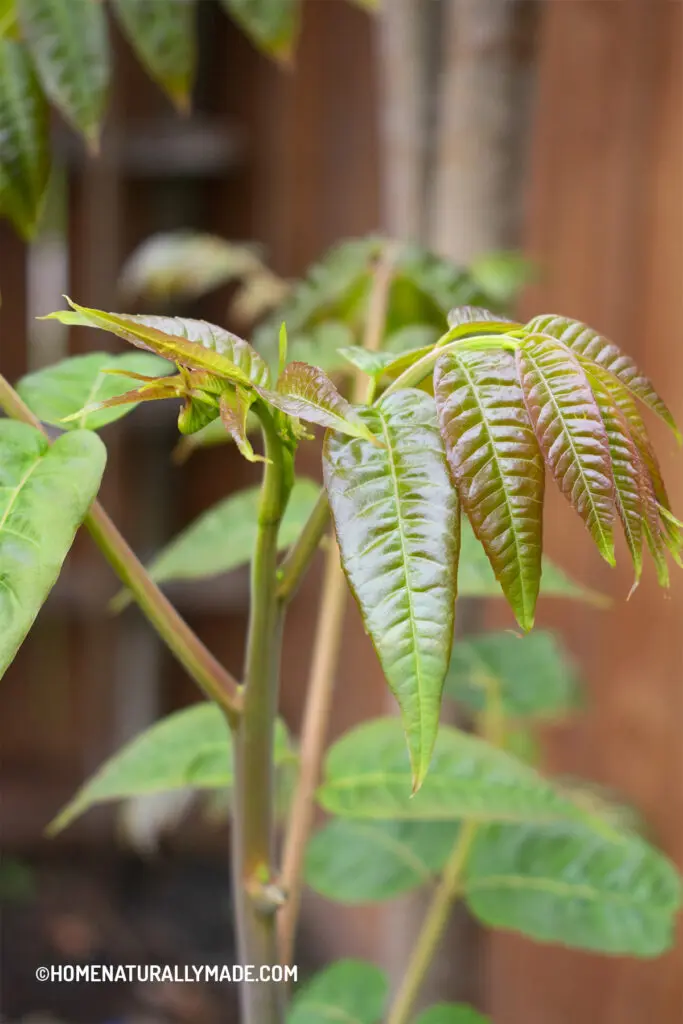 Ingredients required to make Xiang Chun Crepes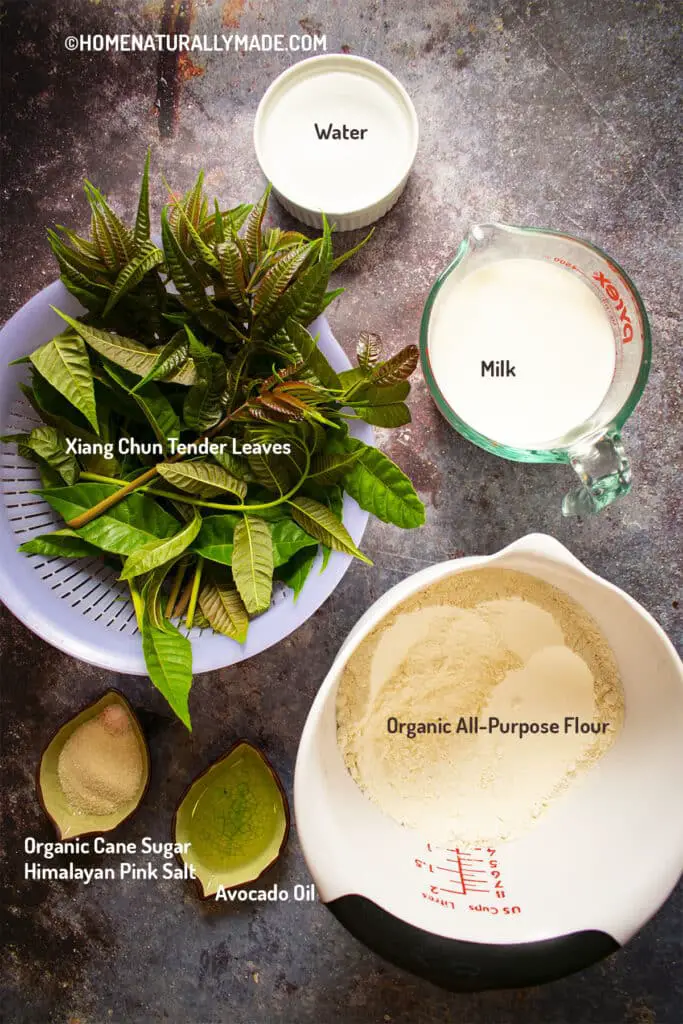 You will need eggs, organic all-purpose flour, whole milk, water, Himalayan Pink Salt, Organic cane sugar, and tender young leaves of Xiang Chun.
For the liquid, I prefer using 50% milk and 50% water. However, 100% of water works too.
How to make Chinese Toon Crepes?
The first is to prepare Xiang Chun
For tender Xiang Chun leaves, you do not need to blanch them. Just chop them into small pieces and then mix them with one egg and a tiny bit of salt.
The second is to prepare the Xiang Chun Crepes batter
Add flour, oil, sugar, salt, milk, and water into a mixing bowl, and mix well until fully blended into a batter.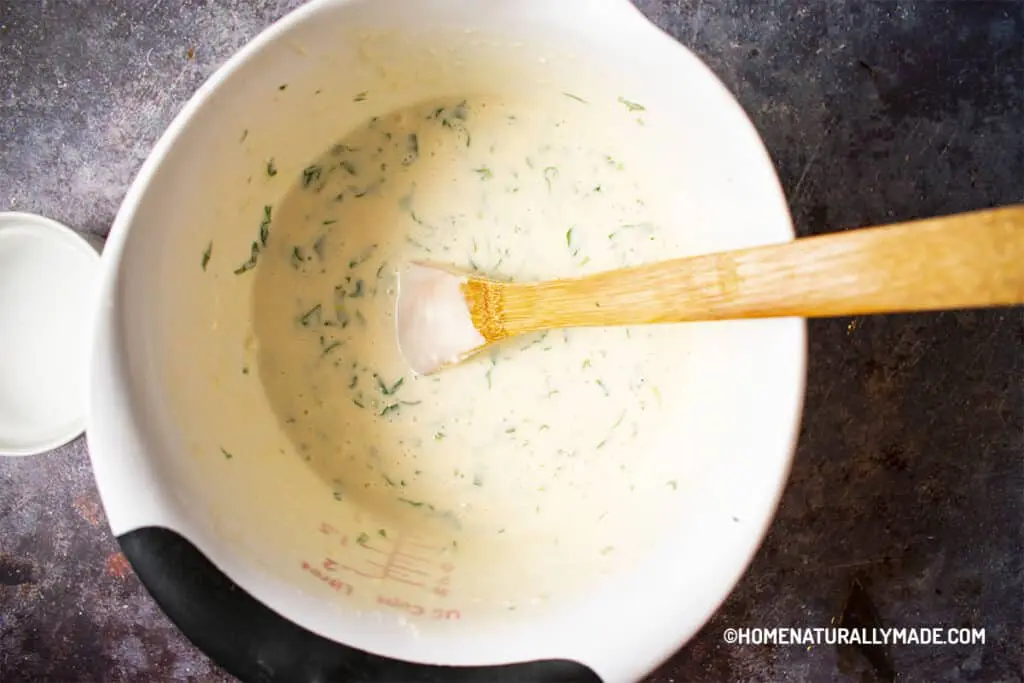 The Third is to make crepes with the help of a crepe spreader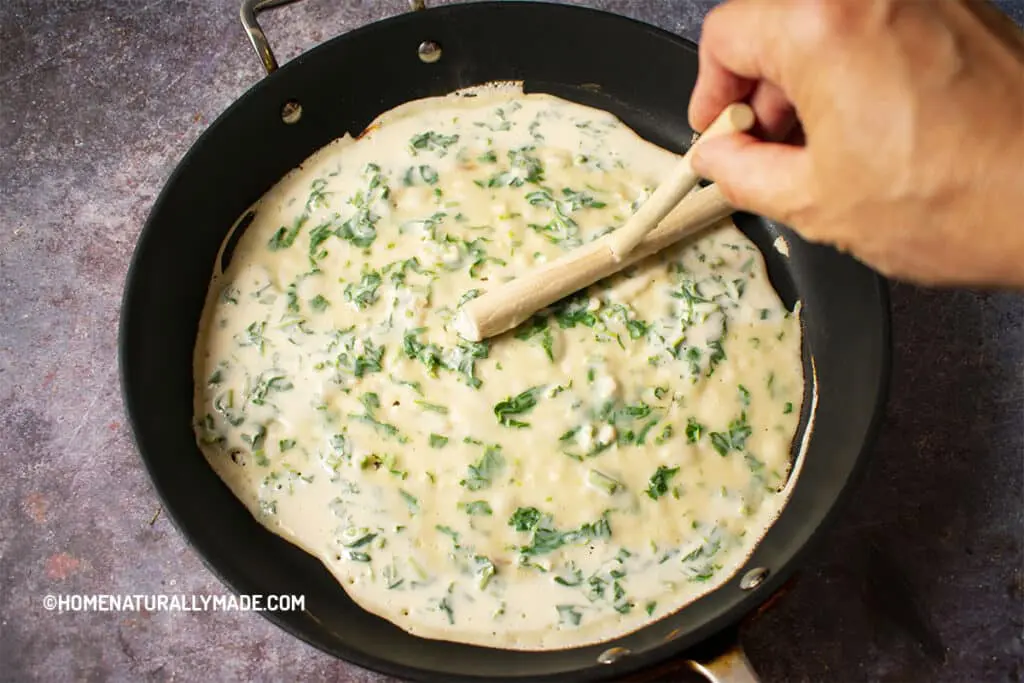 If you haven't used a crepe spreader before, there might be some learn curves to expect. However, it is easy to learn as long as you pay attention to a few essential tips. Read here for more details.
Enjoy a super delicious and healthy Xiang Chun Crepe, either for breakfast, a side dish or a snack.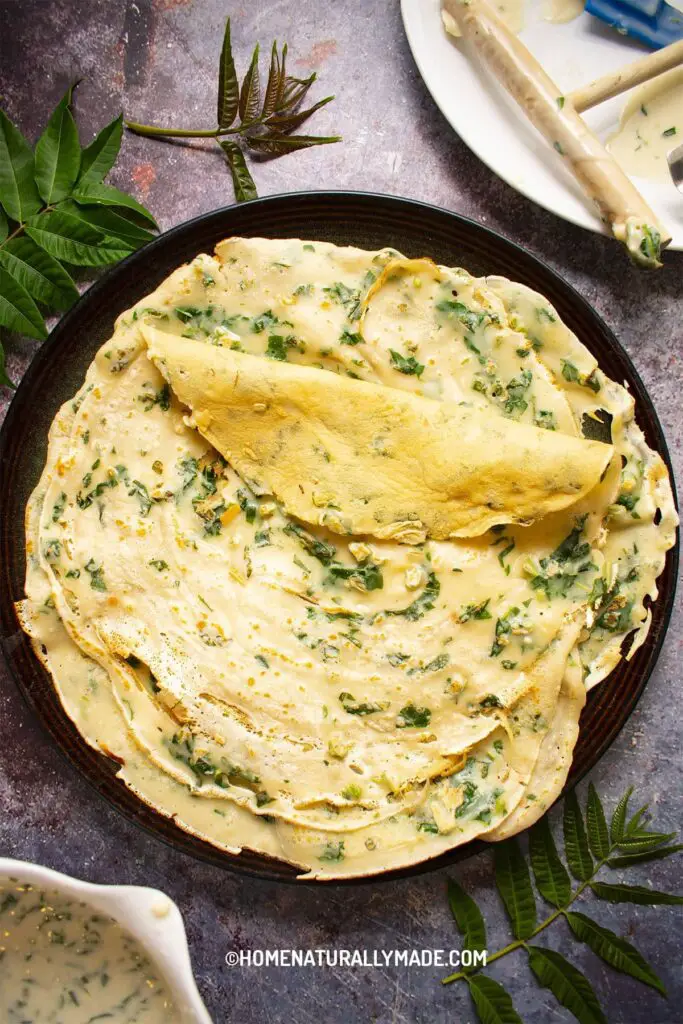 Like Crepes? Remember to check out French Style Whole Wheat Crepes, yummy and healthy.
Like Xiang Chun? Check out traditional Chinese food Xiang Chun Fried Eggs.