Rice flour gnocchi in Bok Choy soup (青菜瘪子团) is such a classical & humble everyday dish in China's Yangtze River Delta area
They are especially common in my hometown Suzhou as I grew up in the 70s. My countryside grandma used to make this a lot during the time while Bok Choy was growing in her front courtyard vegetable garden.
Today is a beautiful sunny November day. Bok Choy is still amazingly thriving in my backyard vegetable garden. I am not sure how long Boy Choy will brave the cold, but I am going to take advantage of it today and make this classical dish for lunch for my kids.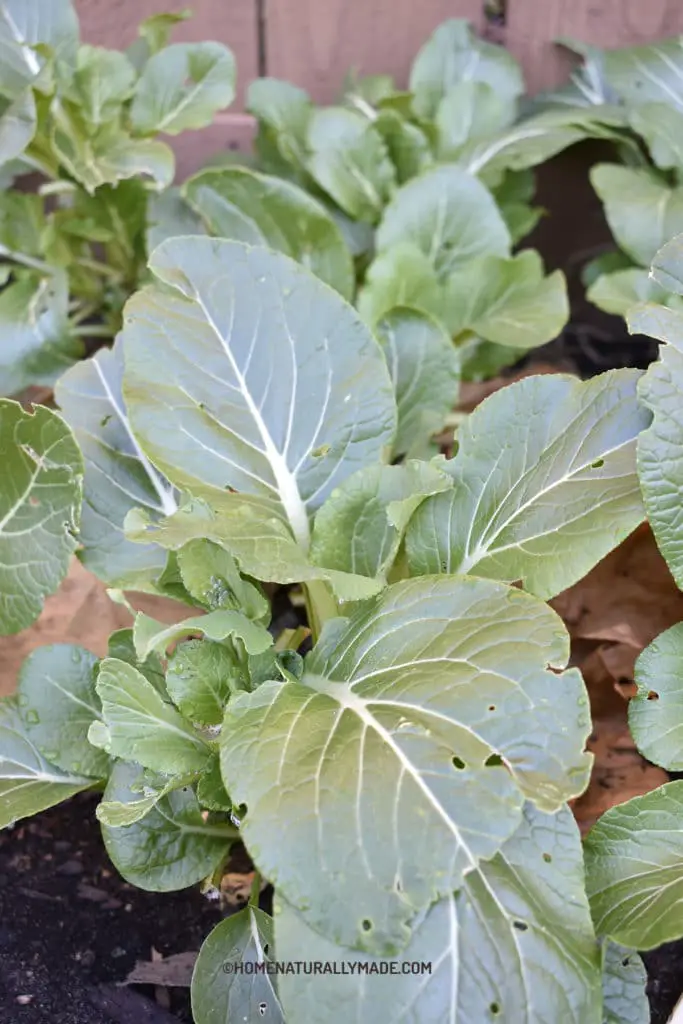 Fun Facts about gnocchi
What is gnocchi?
People call small, thick, and soft dough dumplings gnocchi. You can make the soft dough out of a variety of flours mixed with other ingredients. The most well-known version of gnocchi is originated in northern Italy that is made of cooked mashed potatoes, flour, and eggs.
The Suzhou version, or Bie Zi Tuan (瘪子团), is made of a mix of rice flour and sweet rice flour. Sweet rice flour is flour milled from sweet rice, commonly referred to as sticky rice as it is chewy and sticky.
Shapes of gnocchi
Italian gnocchi looks like fingers with some patterns. Bie Zi Tuan looks like a mini flat disk with a dent in the middle. "Bie" (瘪) in Chinese means "dented" or "dent".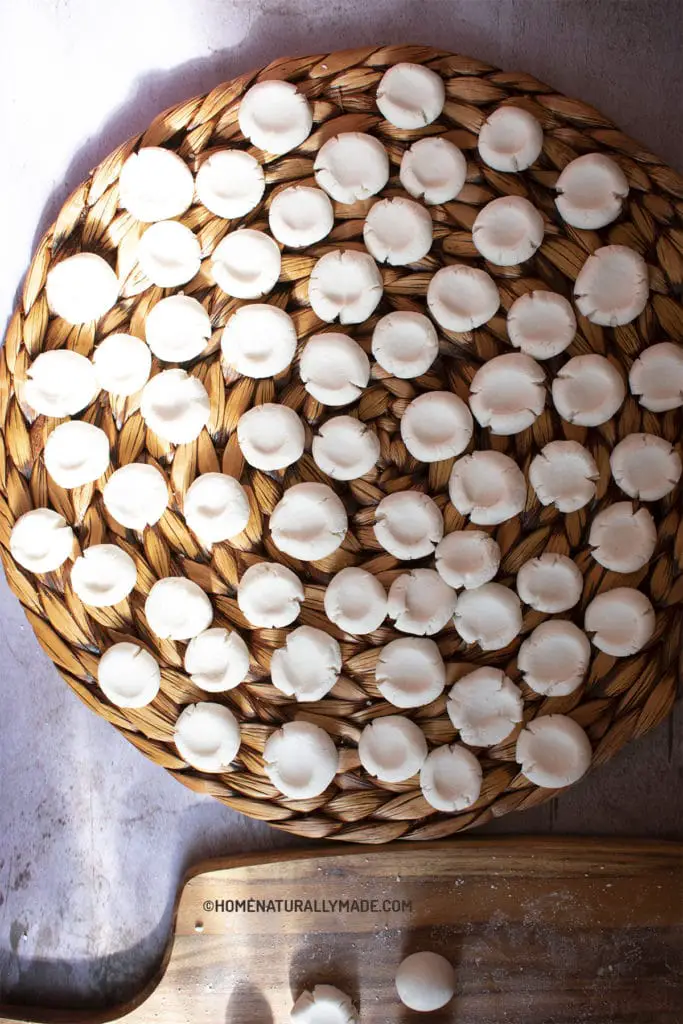 Common ways of eating gnocchi
For Italian version gnocchi, people usually mix the cooked ones with their favorite sauces.
For the rice flour version, we usually put them in a soup with vegetables such as Bok Choy. Regarding the soup base, for the humble version, we just use the water with a splash of sesame oil and salt. Or add the cooked gnocchi to any soup. Use chicken, beef, or pork broth to upgrade the soup.
Ingredients of rice flour gnocchi:
Super simple ingredients – rice flour, sweet rice flour, a pinch of salt, and some hot temperature water.
There is a brown rice version for each of the flour type – brown rice flour and brown sweet rice flour. Traditionally this dish is made of a white version of the flours. You can definitely make a brown rice version. Just keep in mind that the brown rice version tastes grainier.
I love sweet rice; they are so naturally tasty. I use brown sweet rice in the Eight Treasure Porridge, which works out great!
The ratio between the two types of rice flour depends on your preference. Rice flour is more stiff, dense, and gritty. Sweet rice flour is softer and smoother. The classical Suzhou style is about 80% rice flour and 20% sweet rice flour. We typically reserve sweet rice flour for desserts such as sweet rice flour cake. You can use up to 50% sweet rice flour if you like a softer & smoother version.
Tips to make rice flour gnocchi perfectly every time
See the recipe for detailed step-by-step guide. A few tips and tricks to highlight:
Use boiling water to mix two types of rice flours to make the dough
Bring the water to a boil and then measure out 3/4 cup in a glass measuring cup. Make a well in the middle of the flour, pour in half of the water, and stir and mix immediately using a pair of chopsticks or utensils of your choice. Keep stirring and mixing until fully blended, steam will come out during the process.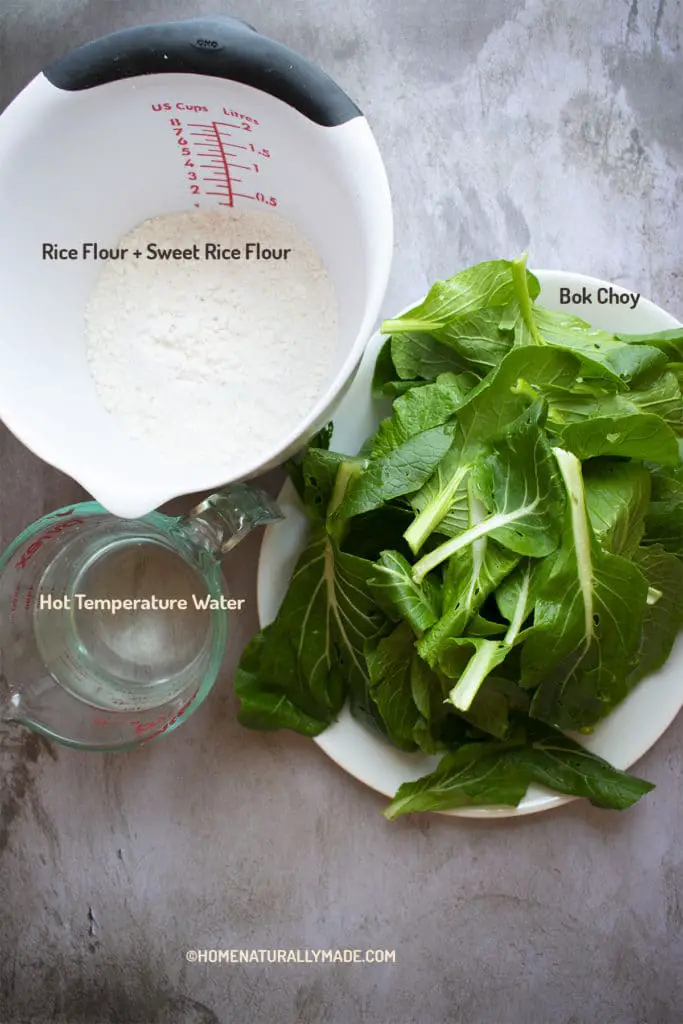 By now the dough should be OK for hands to touch and feel. Gradually add the remaining water slowly while mixing and pressing using two hands until you can form a soft dough.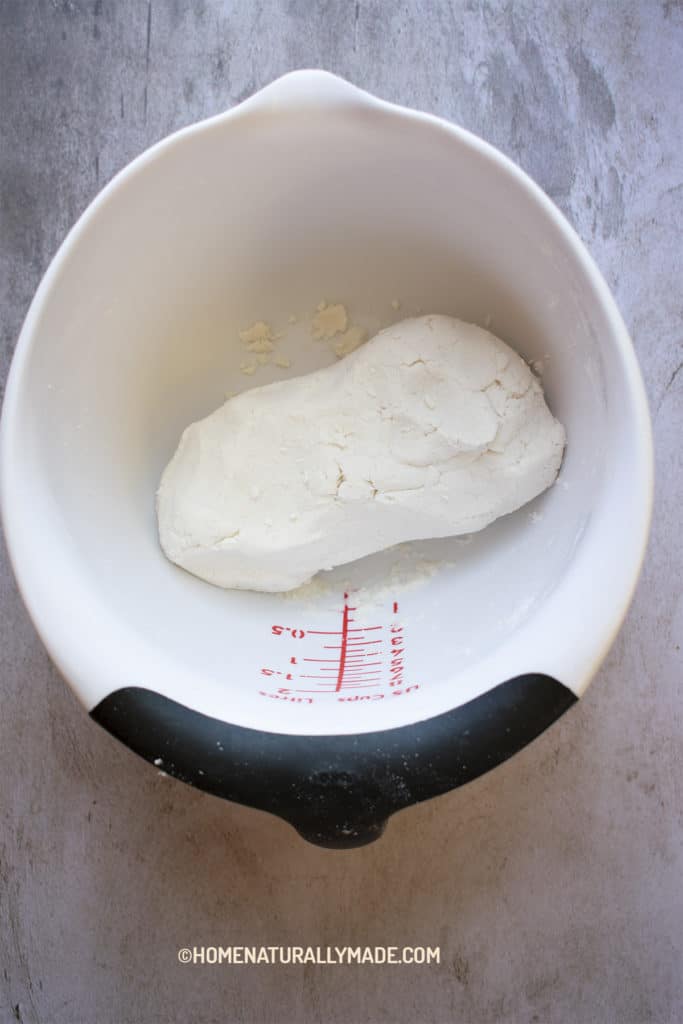 Make a mini dough disk with a dent in the middle
Divide the dough into 6-8 portions. For each portion, knead and roll into a small diameter cylinder shaped roll. Then use your fingers to snip a mini bit of dough. For each mini big of dough, gently press and toss using two hands and then roll into a mini ball inside your palm. Once you have the mini ball, put it down and gently press in the middle to create a dent in the middle.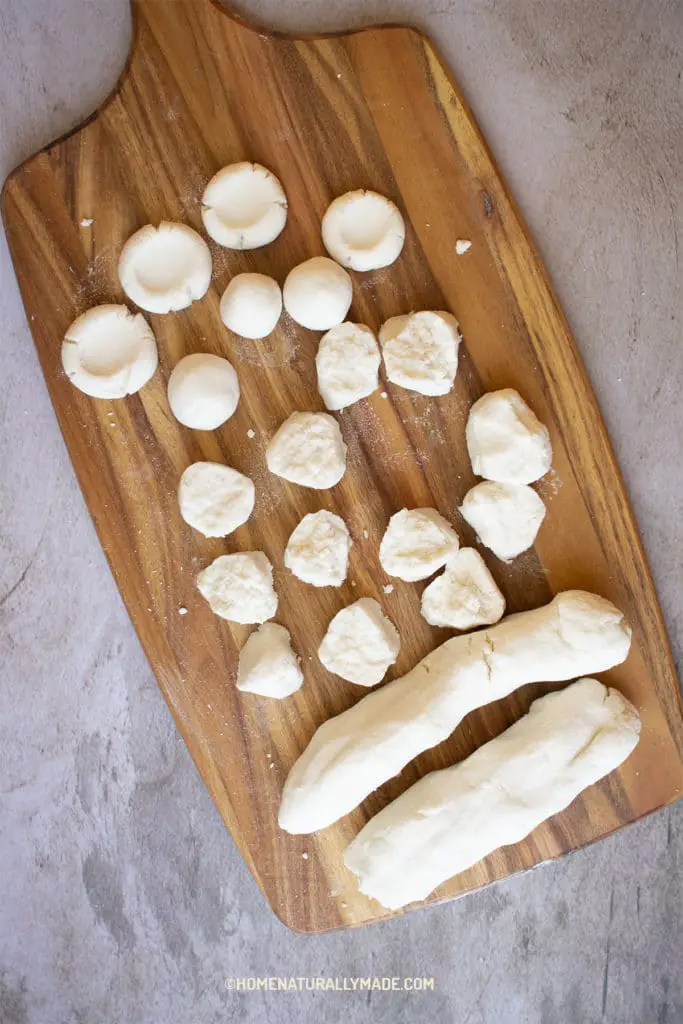 Cook the rice flour separately
Fill a large stockpot with 75% water, bring it to a boil and then add the rice flour gnocchi. Immediately, gently stir using a bamboo spatula to separate them to avoid they stick to each other or to the bottom.
After the water reaches boiling point, pour a cup of cold water into the pot. Repeat this 3 times and then turn the heat off. Remove the rice gnocchi from the water using a skimmer. Immediately stir and toss gently to let off steam so they do not stick to each other.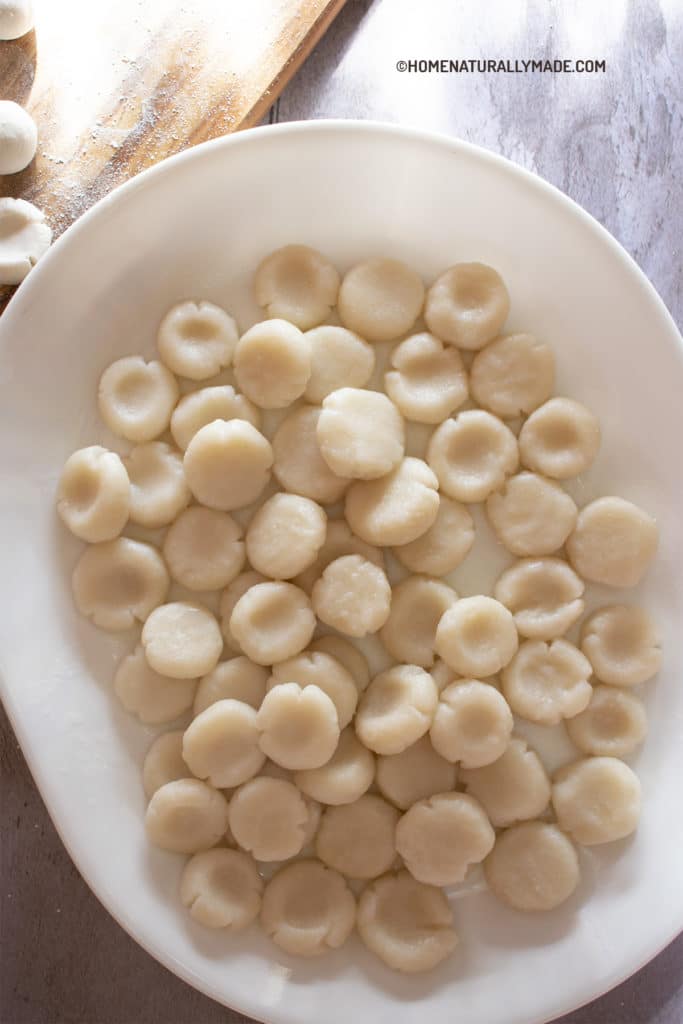 Prepare the soup base
Heat the wok for 2 minutes, and then add oil and Bok Choy, stir-fry for 2 minutes or until leaves are about to wilt. Add 6 cups of water, bring it to a boil, and then add cooked gnocchi, salt, and sesame oil.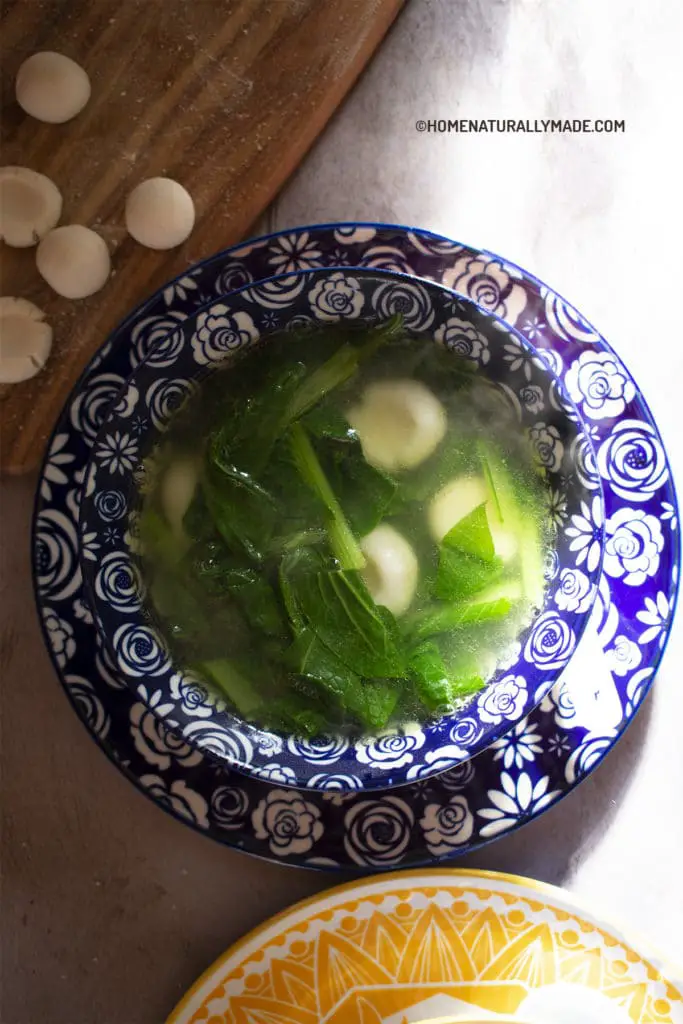 Potential Variations:
You can add the cooked rice flour gnocchi to any of your favorite soups. Chicken broth, pork, or beef broth work well too.
Leftover storage tips:
You can freeze the rice flour gnocchi the same way if you freeze freshly made dumplings. Lay them flat on a sheet in the freezer until they are stiff and then pack them in a ziplock bag, press out the air, and seal. They are good in the freezer for up to one year.
The cooked gnocchi are good in the refrigerator for 1 weeks.
Do you like Huai Yang Style dishes? Make sure you check out other classical dishes: