Kale with Sesame Oil is refreshing and yummy. It features blanched chopped kale mixed with sesame oil, minced garlic, and Himalayan pink salt. It is perhaps the easiest and healthiest way to enjoy this superfood vegetable on a day-to-day basis. In fact, this is one of our dinner table regulars, which we have at least twice a week.
This vegetable side dish is also extremely versatile and can go with almost any protein of your choice. Basil Soy Sauce Chicken Thigh, Red Braised Lion's Head (Pork Meatballs), just to name a few.
How to make Kale with Sesame Oil from Scratch?
See the Recipe for a detailed step-by-step tutorial. Here are the key takeaways.
Wash and rinse kale for Kale with Sesame Oil
Use a large wash basin to soak, wash and rinse kale thoroughly and then place into a drain basin to let the water drain.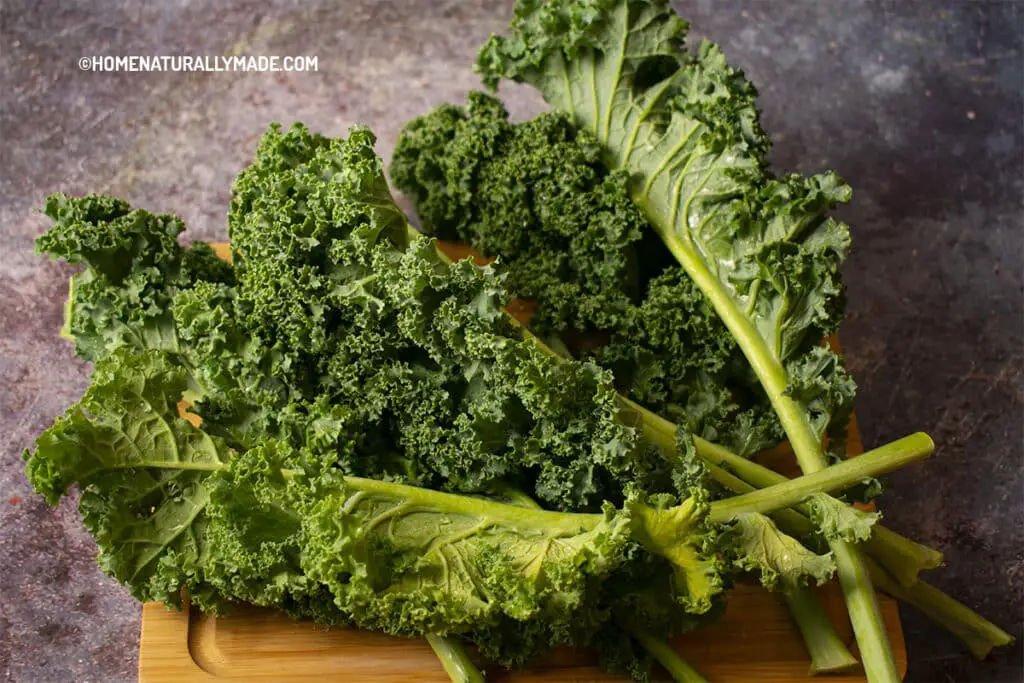 Trim the ends off and cut Kale into bite sizes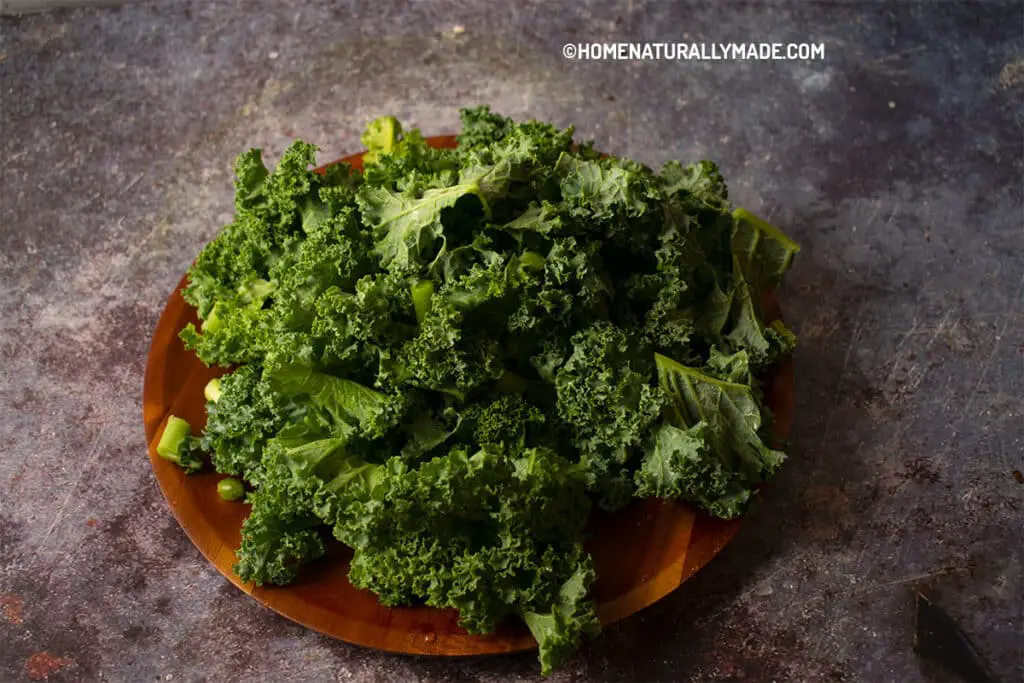 Blanch Chopped Kale
Fill a large stockpot (8 Qt.) with about 75% of water, turn the heat to high, cover the stockpot with the lid and bring it to a boil. When the water reaches boiling, add the chopped kale into boiling water.
Use a bamboo spatula or stainless steel skimmer, push kales down into the water and cook for 30 seconds.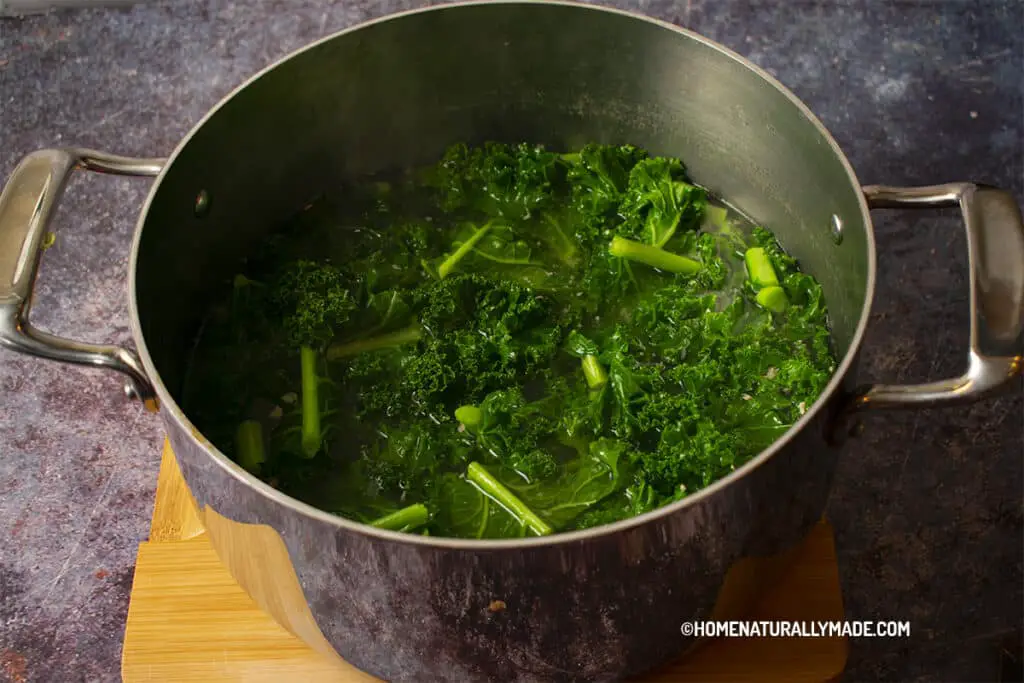 Immediately turn off the heat and remove the kale from the stockpot using the stainless steel spider skimmer. Place them on a serving plate.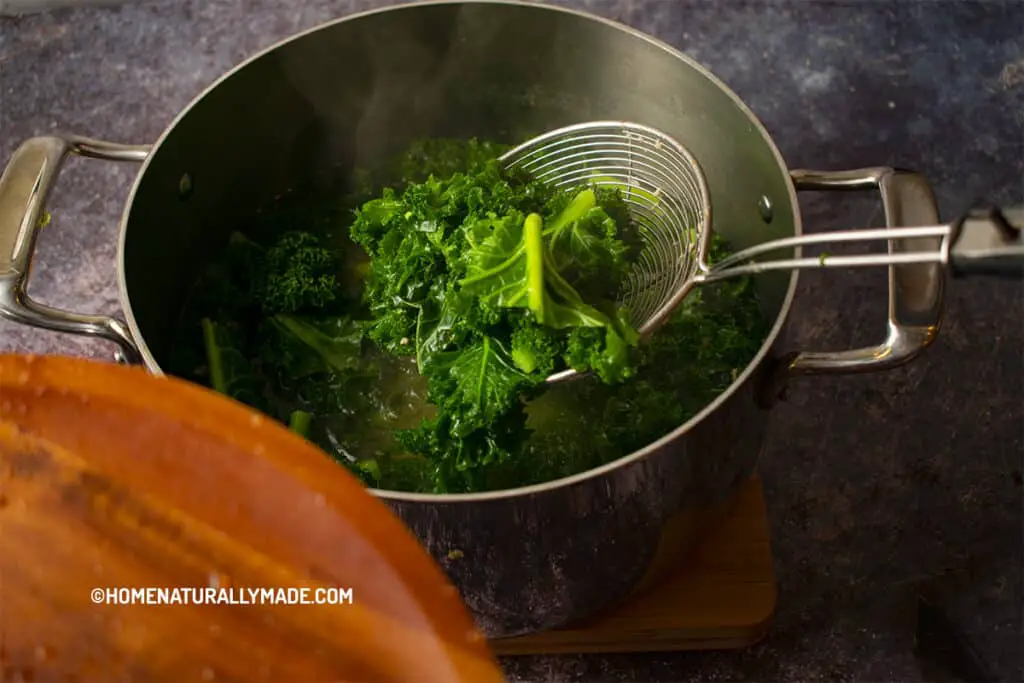 Season the blanched Kale with sesame oil, minced garlic, and salt
Add sesame oil, minced garlic, and freshly ground Himalayan pink salt and mix well using a pair of chopsticks or tongs.
I use a compact food processor to mince garlic, which is very handy.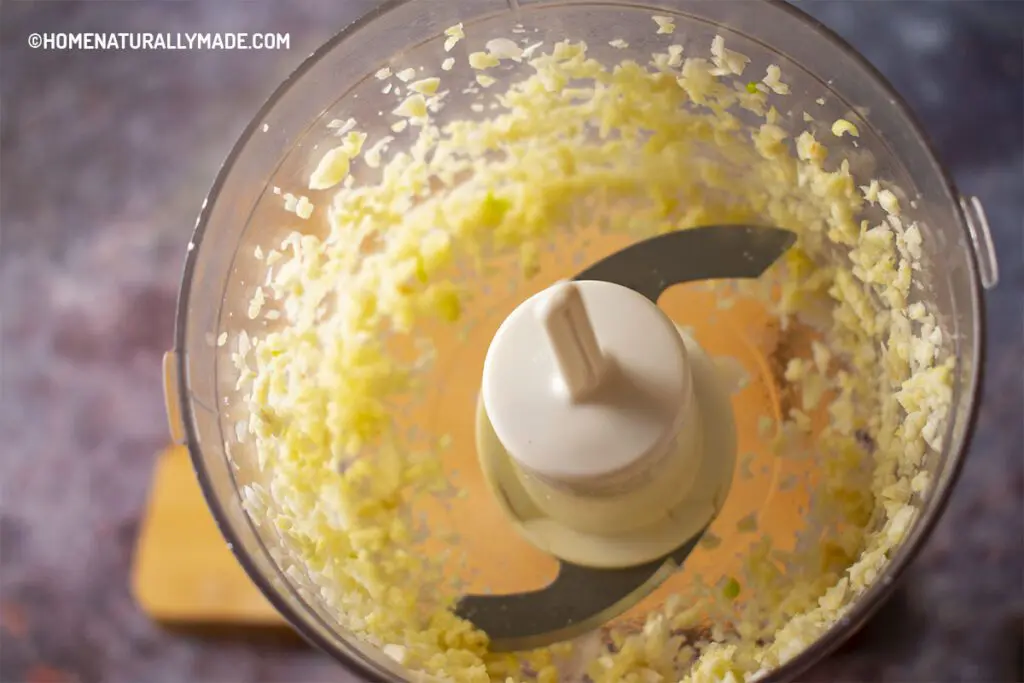 All done! Enjoy a tasty and healthy vegetable dish that can go well with almost any protein or main dish.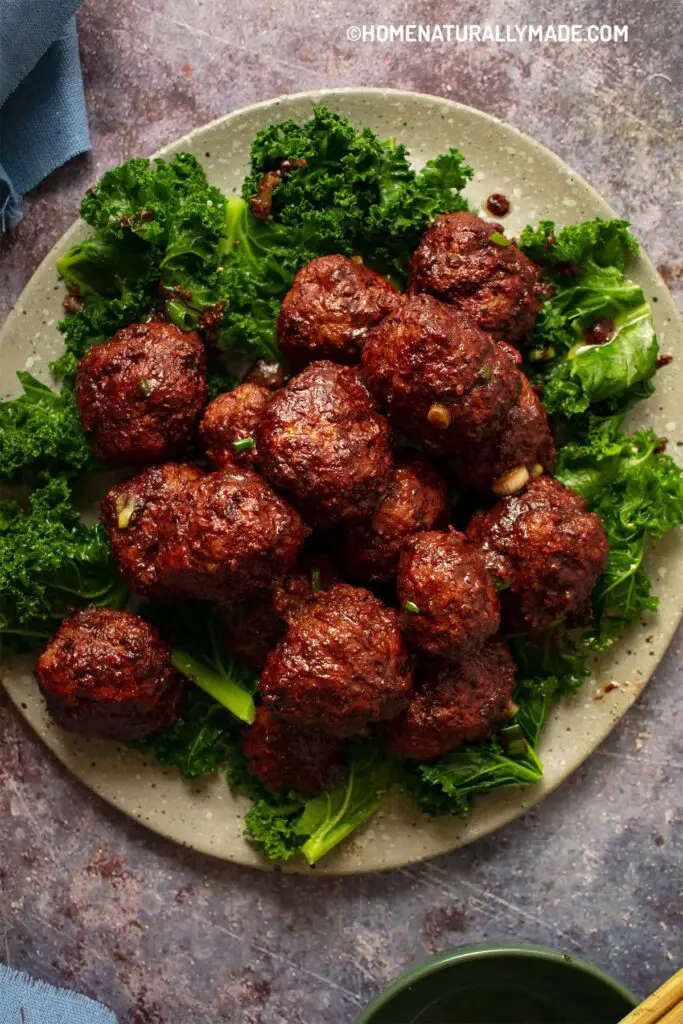 Kale and Sesame Oil Frequently Asked Questions:
What is the healthiest way to cook kale?
Blanch the chopped kale in a large stockpot of boiling water briefly, about 30 seconds. Add a splash of sesame oil, a pinch of salt and minced garlic, you shall have an amazingly tasty kale dish.
Do you blanch kale before making a salad?
Yes, I recommend you do so. Kale is kind of tough. Blanching the chopped kale briefly in a large body of boiling water helps soften the kale to a desirable texture and flavor. It will also ensure kale maintains its bright green color and nutrition to the maximum level.
How do you get the bitterness out of kale?
Blanch the chopped kale first and then season them with sesame oil and minced garlic. See the Recipe on how to blanch properly and then season the blanched kale for a quick, easy and tasty kale dish.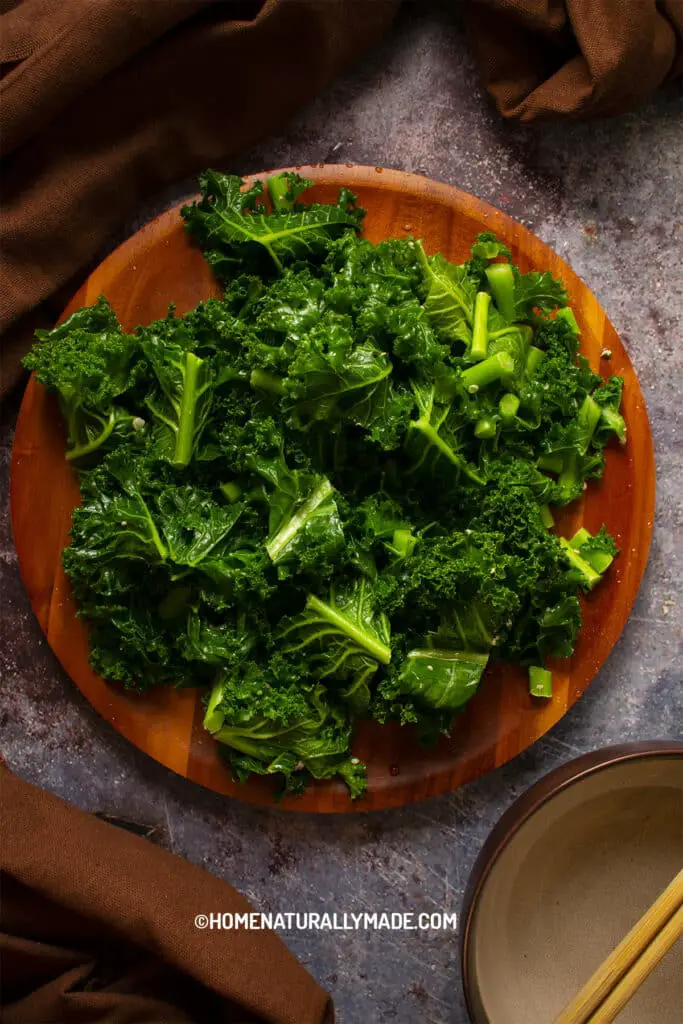 What seasonings go well with kale?
Sesame oil, minced garlic, and sea salt or Himalayan pink salt go extremely well with kale. See the Recipe for more details.
How long does blanched kale last in the fridge?
I highly recommend you finish the blanched kale with 24 hours. Technically, blanched kale can last in the fridge for up to one week. However, I have read about researches showing cooked vegetables, especially green leafy, develop harmful substances rapidly, actually more rapidly compared to cooked meat. Therefore, I wouldn't risk it.
Do I need to rinse kale under cold water immediately following the blanching?
Not required for this Recipe. I use a large body of boiling water and blanch the kale briefly, expecting they will continue to cook a little just for the right level texture.