Egg wrappers made of 100% egg are for making traditional Huai Yang style egg wrapped pork dumplings, or Dan Jiao (蛋饺) in Chinese.
Dan Jiao is a traditional food and a special treat during Chinese New Year as I grew up in Suzhou, in the heart of Yangtze River Delta area, the home to Huai Yang cuisine.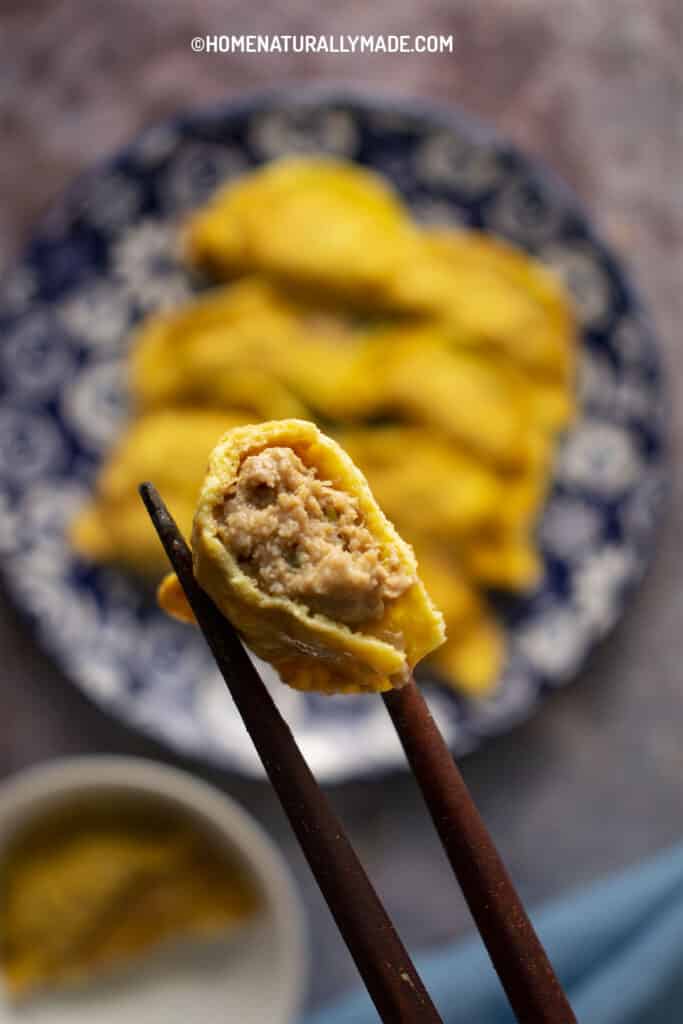 One reason it is a special treat is that it is very time consuming to make. Each egg dumpling is individually made using a stainless steel ladle.
I recall my Dad and I would work on this for hours right before Chinese New Year. Heat the stainless steel ladle using medium heat and then grease it with pork fat. Pour in a spoonful of egg liquid into the ladle and quickly turn to let the egg spread across the ladle surface.
You then wait for it to form a crepe on the other side and add pork fillings. Immediately use a pair of chopsticks to fold and seal into a dumpling.
No doubt it is a tedious process. However, I'd like to introduce this traditional food to my family. I wonder whether I can come up with a shortcut to hack the process.
I am so glad this new process works out really well. And my family loves Dan Jiao (egg wrapped pork dumplings)!
Tips & Tricks of Making Egg Wrappers for Dumplings
1. Whisk the eggs well
Use an egg whisk and make sure eggs are well mixed. Doing so in a large, tall mixing bowl makes the blending easier.
2. A quality non-stick fry-pan is essential
I have tried many non-stick fry-pan and finally found this quality hard-anodized fry-pan, with impressive performance.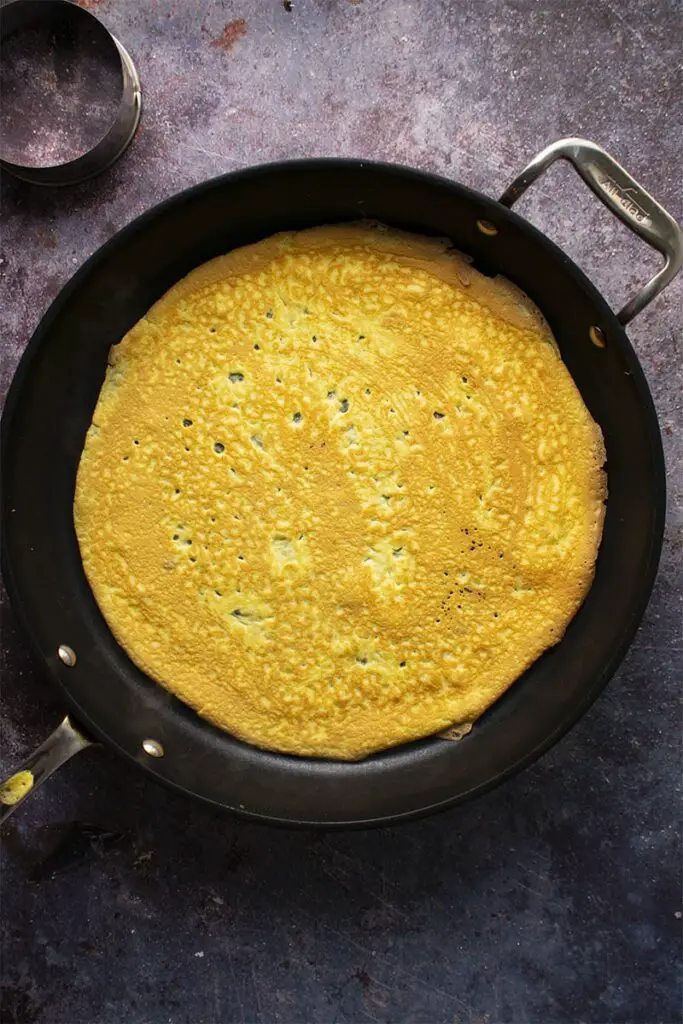 For sure, it is not just for making cookies. I frequently use a cookie cutter to make dumpling wrappers. A 12-inch egg crepe, paired with a 3 1/4 inch diameter cookie cutter, is perfect to make 7 wrappers with minimal waste.