Greek Pork Chops featuring homemade Greek Pork Chop Dry Rub is insanely naturally delicious. Fenugreek seeds and fennel seeds complement pork chops amazingly well. So quick and easy to make too. You can either braise or grill. I used braising method for this post. Nevertheless, you can absolutely grill them.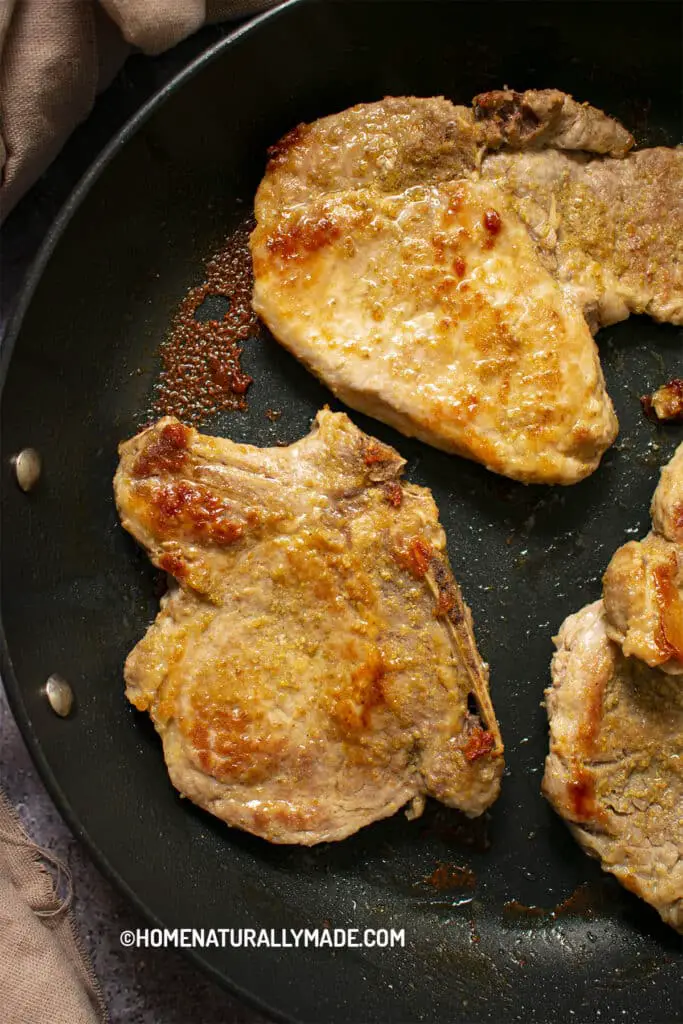 How to make a quick easy delicious Greek Pork Chop?
Tip No.1 is to make a tasty Greek-style Dry Rub
Fenugreek seeds and fennel seeds work magically together to create this sensational deliciousness. They both deliver powerful health benefits too. Read more here.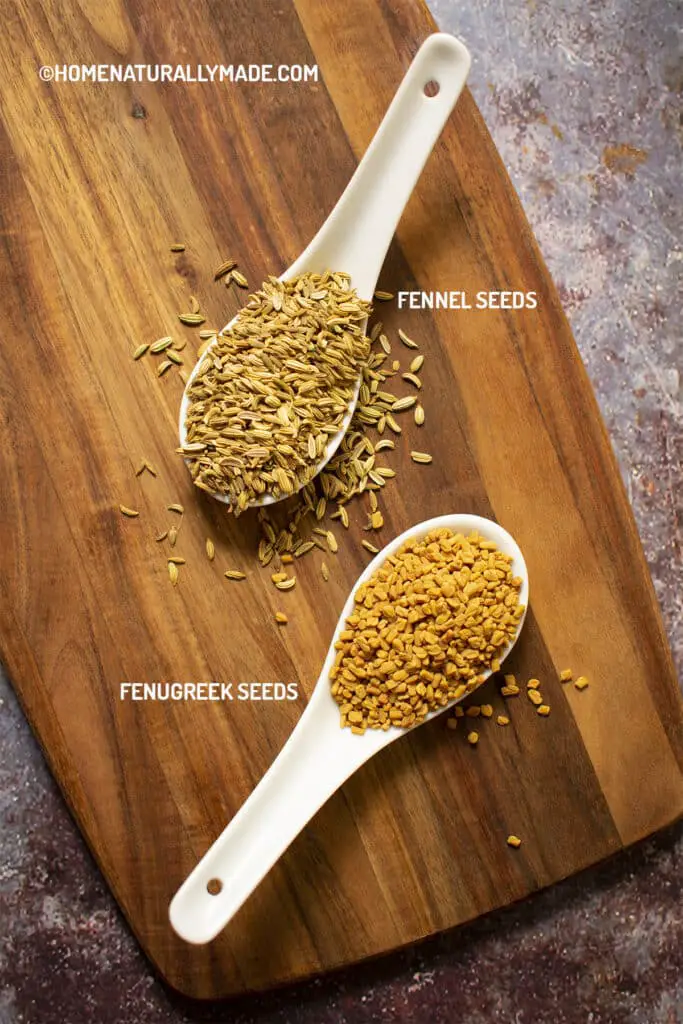 Grind fenugreek seeds and fennel seeds into powder and then mix with salt. That's it. You shall have this easy, delicious, and healthy Greek Pork Chop Dry Rub. See here for a detailed guided recipe.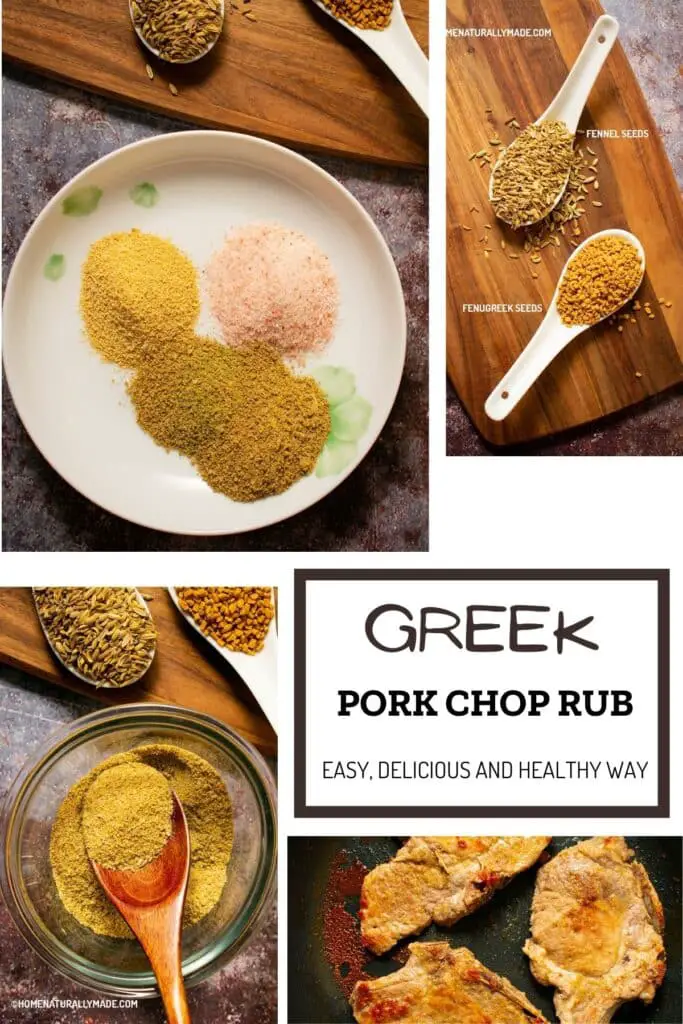 Tip No.2 is to get bone-in pork chops if possible
The meat is more flavorful and tender for the bone-in pork chops.
Tip No.3 is to tenderize the pork chops
Wash and rinse the pork chops well, and then pat dry with a paper towel. Then use a meat tenderizer to pound on the pork chops to tenderize them before marinating.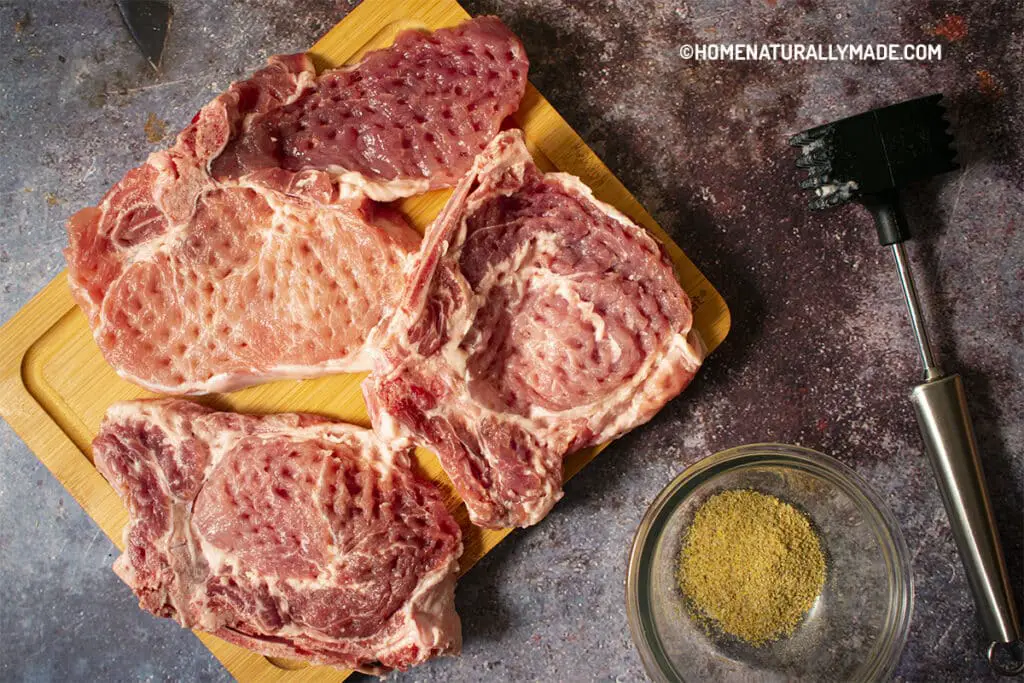 Tip No.4 is to marinate the pork chops properly
Spray a little cooking oil such as canola oil on both sides of the pork chops, using a homemade oil sprayer bottle. Then sprinkle a thin layer of homemade Greek Pork Chop Dry Rub.
That's it. Now you can go ahead, either grill or braise the delicious pork chops.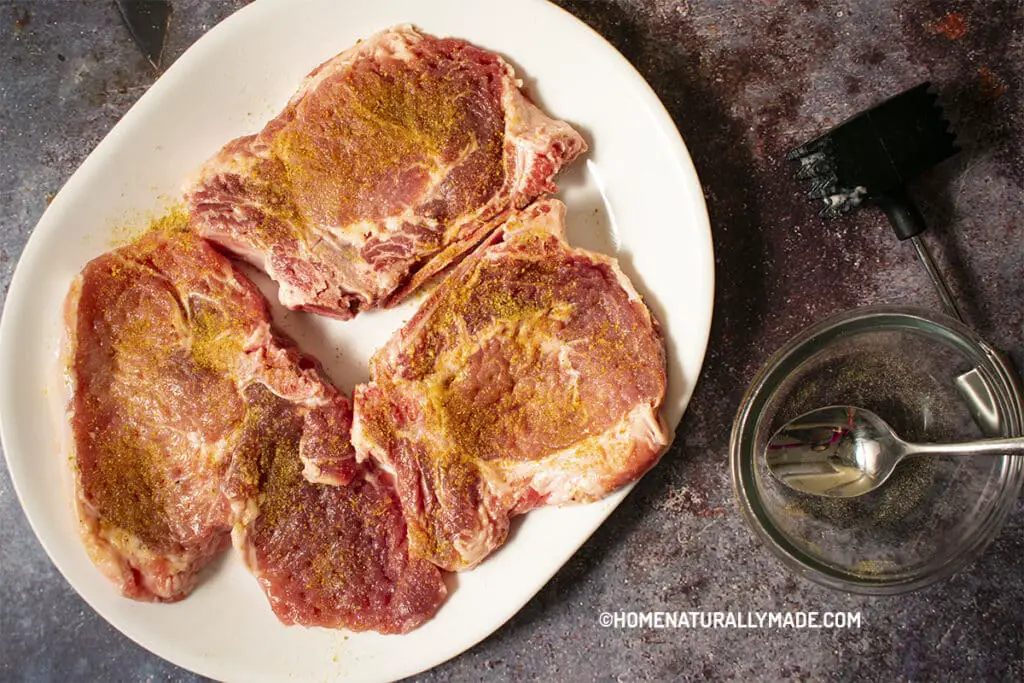 How to Cook Pork Chops on stove top?
Braising is perhaps the easiest and fastest way to cook Pork Chops. You can cook juicy Pork Chops in under 25 minutes, as long as you know a few tips & tricks.
First is to sear the pork chops on both sides
Turn the heat to medium-high and heat a quality hard-anodized fry pan for 1 minute. Then lay flat the marinated pork chops onto the fry pan. Since we have marinated the pork chops with a little bit oil, and because of the non-stick feature of the hard anodized fry pan, you do not need to add additional cooking oil.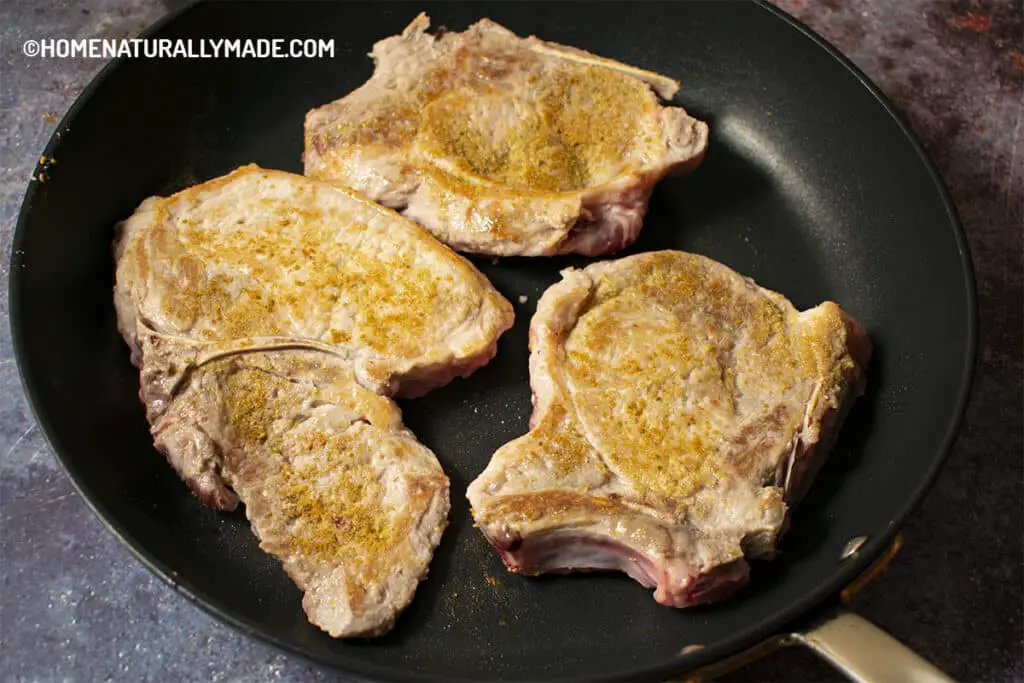 Cook on both sides for 2 minutes. This process sears the pork chops which locks in the moisture for juicy and tasty pork chops. It also gives pork chops these appetizingly appealing grill marks.
The Second is to use the right amount of water for braising
The water should barely cover the pork chops. For 3 average pork chops in a 12-inch fry pan, it is about 1 cup. The goal is to use just enough water for braising. When the pork chops are done, so should be the water.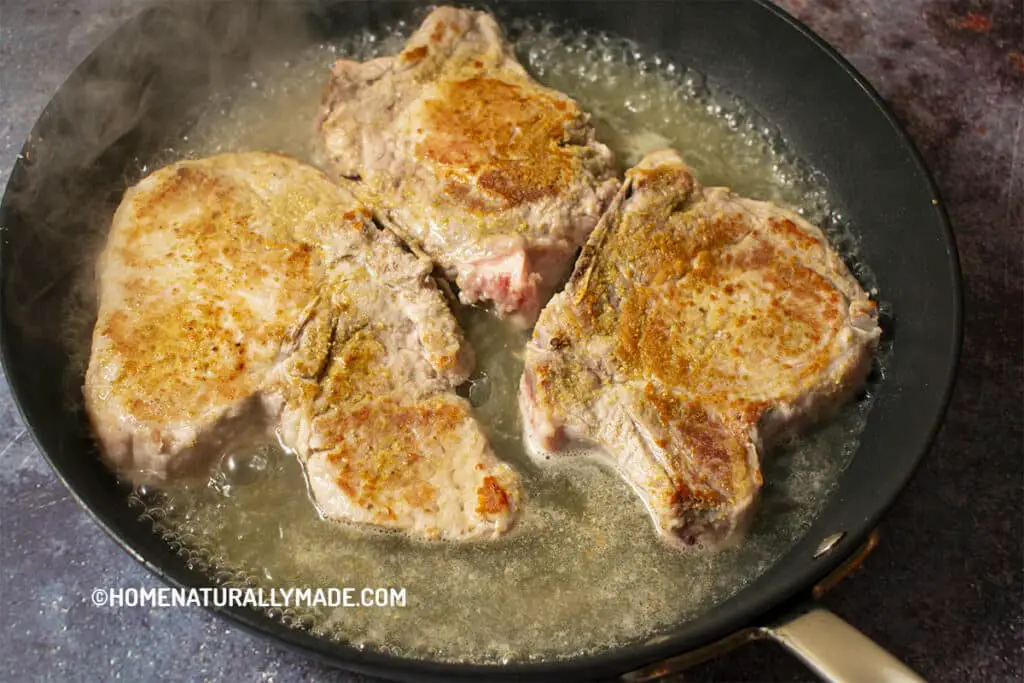 Last but not least is to use a combination of closed-lid braising and open-air pan-frying cooking method
Braise the pork chops with the pan covered for 15 minutes, 10 minutes on medium-high, and 5 minutes on medium. Then turn the heat to low, remove the lid, and pan-fry the pork chops for 5 minutes. Flip the pork chops halfway through.
This way, the pork chops remain juicy and delicious. It can almost fake grilled Pork Chops but only takes less than 25 minutes to cook them.