Homemade Cherry Jam featuring whole cherry and sugar in the raw is so naturally yummy and easy to make. Use a tiny bit of grass-fed beef gelatin or a small dried apple to thicken the fruit jam. It is so quick and straightforward to make too. Perfectly to go with a slice of toast, or make super tasty Jam Filled Butter Cookies.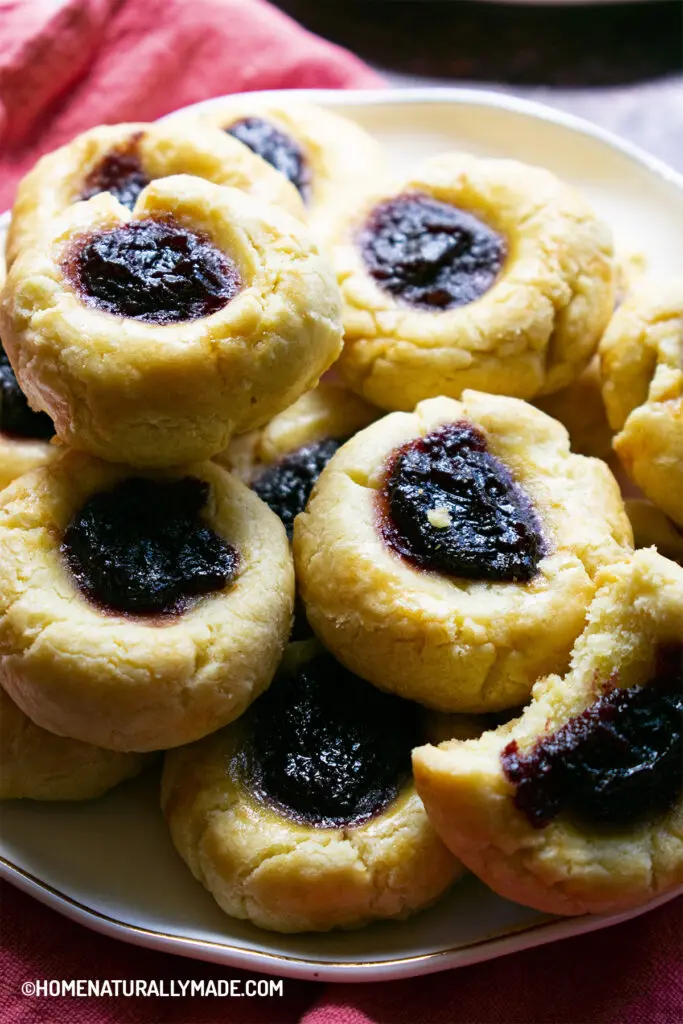 Ingredients for Homemade Cherry Jam
For cherries, while you can either use frozen or fresh cherries, it is easier to use the amazing organic dark sweet cherries coming as frozen and pitted.
Apple is rich in pectin and helps to bind and thicken the jam naturally. It also enhances the flavor at the same time. Fuji apples or golden delicious are among the best suitable apples.
If you decide to make a vegan Cherry Jam by skipping the beef gelatin, make sure you use semi-dried fuji or golden delicious apple. The fresh ones contain too much liquid which might make the jam a bit too watery.
For sugar, turbinado sugar, also known as "sugar in the raw" is my primary go-to sugar. It has a pleasant, rich flavor, which is one secret for this super yummy soft chocolate chip cookie.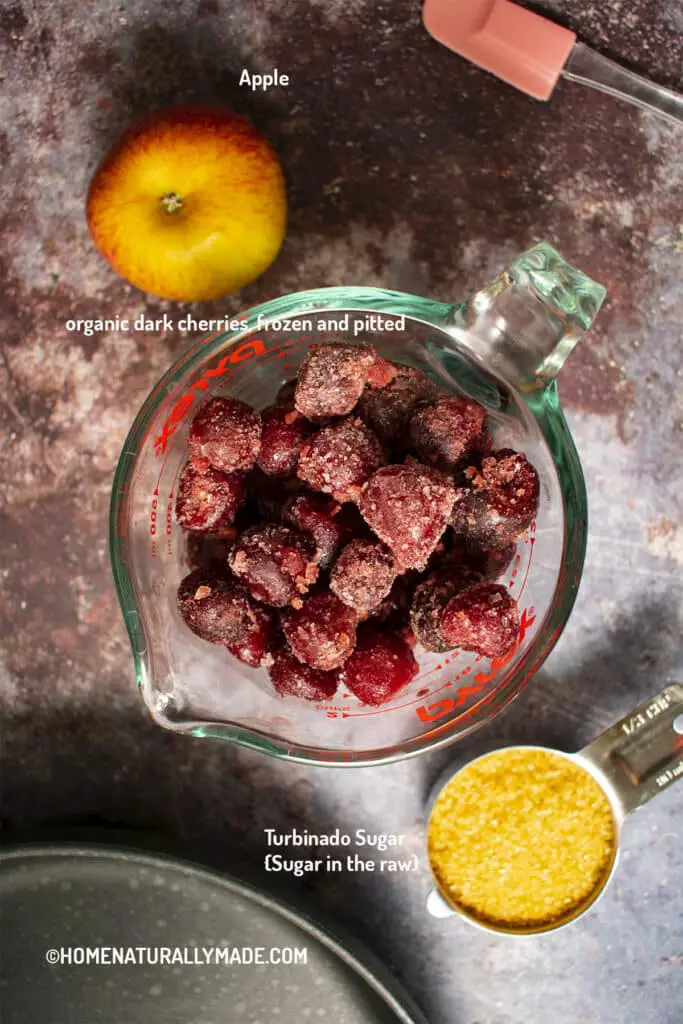 How to make cherry jam quick, easy, healthy, and yummy?
Combine cherry, apple, and sugar and cook on medium heat
Turn the heat to medium, and combine frozen pitted cherry and sugar in a frying pan. If you use a dried apple, add the peeled sliced apples too. Cover the pan with a lid and cook for about 7 minutes.
This hard anodized fry pan holds up heat very well and has a superb non-stick function, which works great for making jam. Mix and stir from time to time to make sure they are cooked evenly.
After 7 minutes, the sugar should be melted and the whole thing is bubbling. Turn off the heat and let it cool down to room temperature.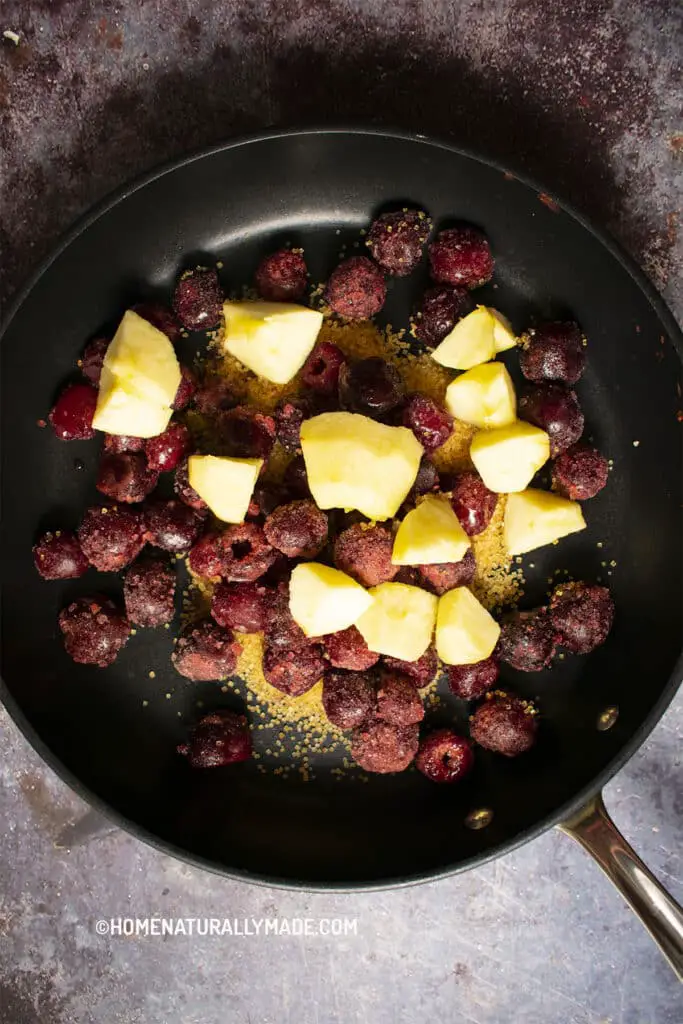 The next step is to chop the cooked & softened cherries
If you like the cherry jam containing bits of cherries as I do, pick only the cherries and apple slices (if you use them) and add them to a food processor. Use pulsing mode to coarsely chop the whole thing into pieces.
Or on the other hand, if you like the cherry jam to be super smooth, then add the whole thing including the juice from the pan to a blender and blend into a smoothie.
Add the cherries pieces or smoothie back to the frying pan.
Last but not least is to wrap the whole thing into a wholesome Cherry Jam
If you didn't use the semi-dried apple or if the jam still appears to be a little watery, sprinkle the gelatin powder evenly on the top. Turn the heat to medium and cook for additional seven (7) minutes or so. Use a silicone spatula to continuously mix and fold the blend until it bubbles and thickens.
Turn off the heat, wait for the cherry jam to cool to room temperature, and then store it in a glass jar in the refrigerator.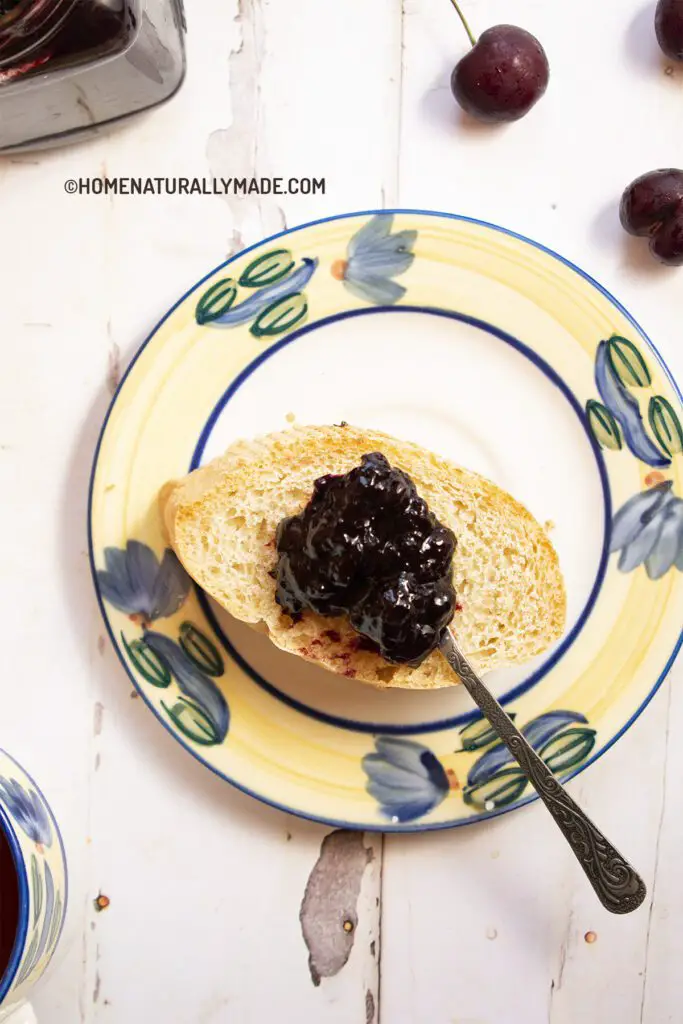 All done! Enjoy a super yummy and healthy Homemade Cherry Jam.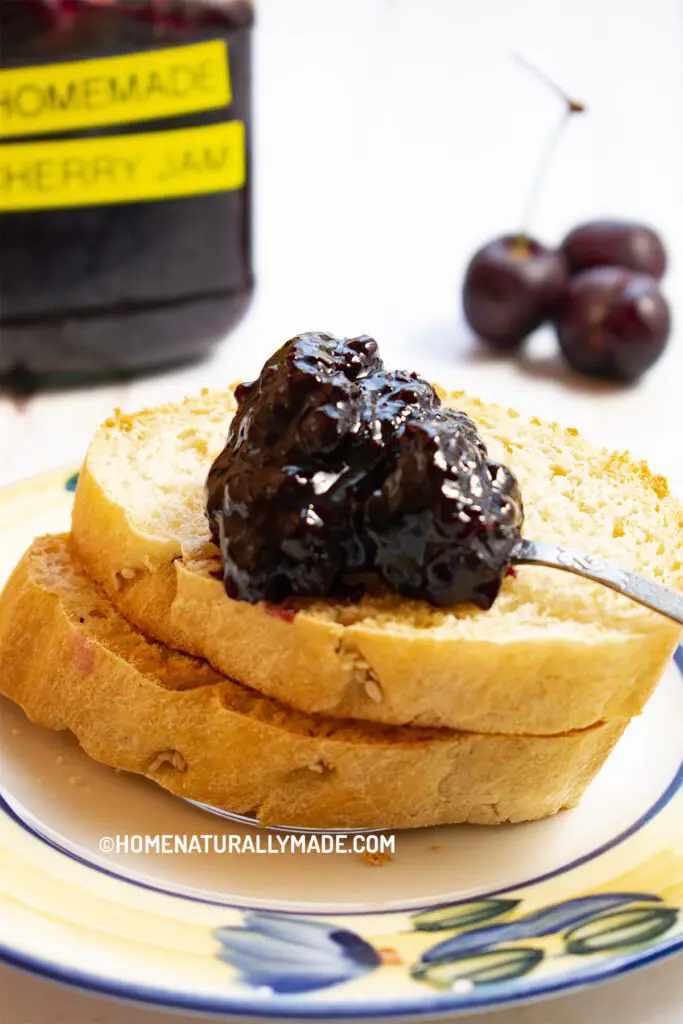 Like homemade wholesome yummy food? Make sure you check out these yummy and healthy homemade from-scratch recipes: